If anyone doesn't mess around with Christmas , it's the Italians. And at the HQ food de la Botte in Paris , aka Eataly Paris Marais , we took the matter very seriously. A veritable embassy of the Italian art of living in the capital, on this occasion you will find everything you need to set a table worthy of della mamma with panettone , pandoro , exceptional wines , Italian cheeses and other delicacies for the holidays. Buon Natale!
Festive tables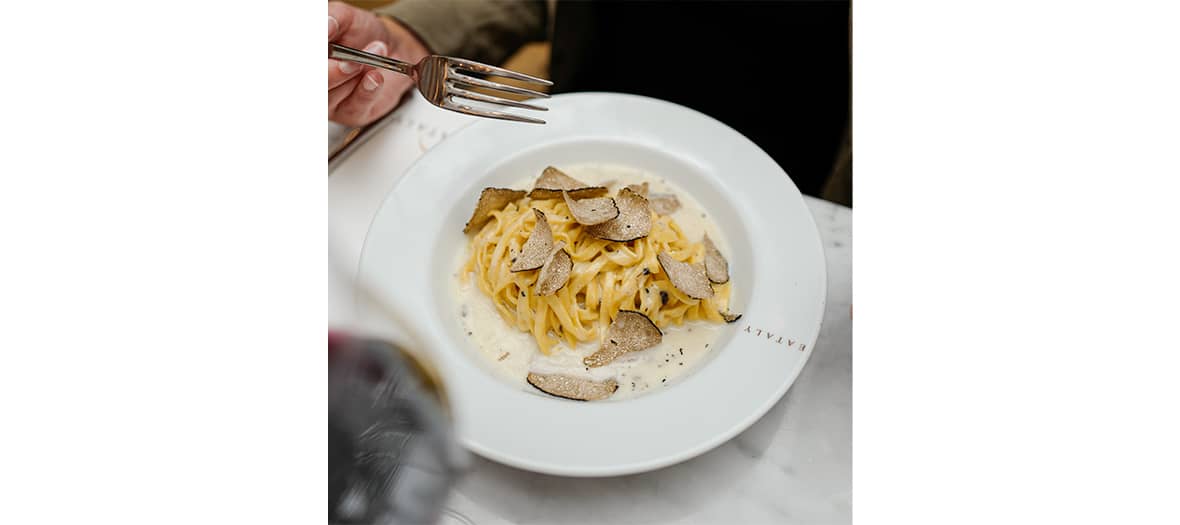 The stalls of Eataly put on the colors of Christmas , but not only. The restaurants also put on their festive clothes by offering traditional menus that you absolutely must try. La Pasta e Pizza as well as La Piazza offer unique creations including an incredible Abbacchio (suckling lamb) flavored with rosemary accompanied by polenta and lentils . The Osteria del Vino will offer a special Christmas menu around a Vitello cooked at low temperature, to be paired at a cellar price with a wine from the Enoteca , the largest Italian wine cellar in France.
Your truffled basket to grab
Eataly and Do It In Paris are teaming up to win you a pasta and truffle kit from Tartuflanghe . This kit contains:
- Artisan pasta with truffles ground by hand.
- A parmesan cream with truffles , ideal for seasoning a risotto or gnocchi for example.
- An organic olive oil with white truffle .
To try your luck, go to our Instagram account . Good luck !