©Elmer Restaurant
« - Elmer, like the elephant? – A childhood memory… » says Simon Horwitz, the amazing chef of this brand new place that is creating the buzz right near République.
Regressive without being kitsch, you will find here all the trendy codes. A geometric cantina, Scandinavian furniture, tattooed arms in action. On the plates ? Heavy duty eats. It must be said that the young chef worked with top names: Pierre Gagnaire, Sylvestre Wahid, Septime, before flying off on a world tour of famous kitchens.
Result of the trip? An amazing seabass spiked with smoked herring (12€); tasty reindeer meat served with smoked parsnips, braised salsify with kale (24€) and a shoulder of lamb from the Pyrénées cooked on a spit and to be shared (52€ for 2). And for those with a sweet tooth, a BBQ apple pimped with sage and passion fruit.
We adore: super poetic and carefully presented creations in arty dishware from au Peru. Instagrammer friends, your turn to play #toobeautifultobeeaten.
Open Monday to Saturday from 7:30pm to 10:30pm and Tuesday to Friday from12h15pm to 2:30pm.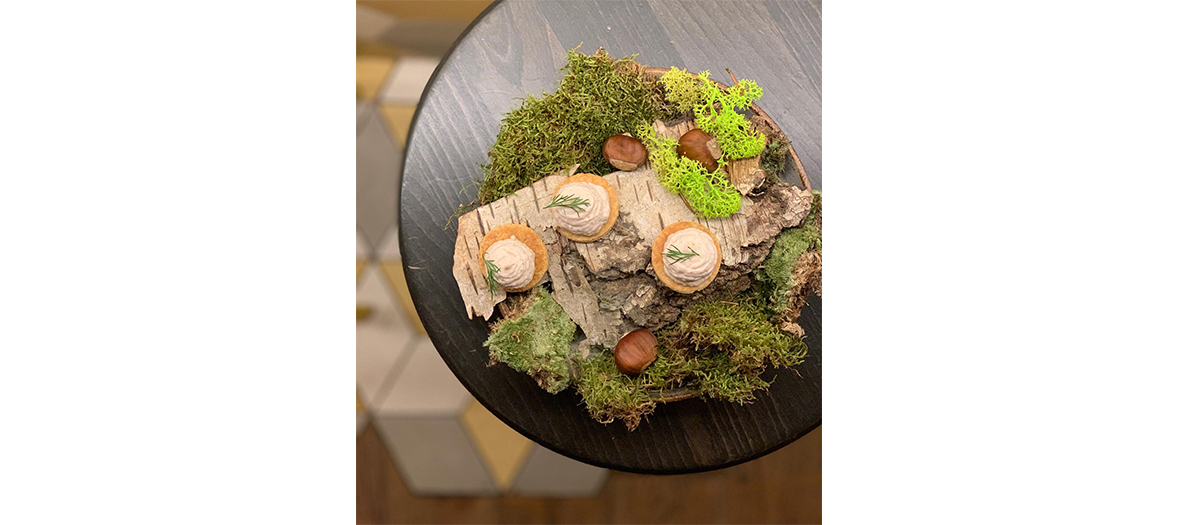 by Julie Zwingelstein @juliezwing
Also check out the explosive poke bowls of Anthony Denon.