Here is one of the most talented young chefs of his generation. Having worked in the kitchens of prestigious houses (Plaza Athénée, Meurice, Rech), Anthony Denon is on his way up. In addition to directing the kitchen of Papillon, he has also put together the menu of this new trendy poke bar, nestled a skip and a hop from Les Halles.
Le poke bowl? A specialty straight from Hawaï, comprising marinated raw fish, rice and raw veggies, that is driving foodies wild in Paris since several months. Surfing on the wave, the prodigal chef has called upon his best suppliers, the same that collaborate with star-studded tables and the palaces. Result, sustainable fish and super fresh quality ingredients. An exacting level which he shares with Alexandre and Etienne, the two buddies at the origin of this great new address.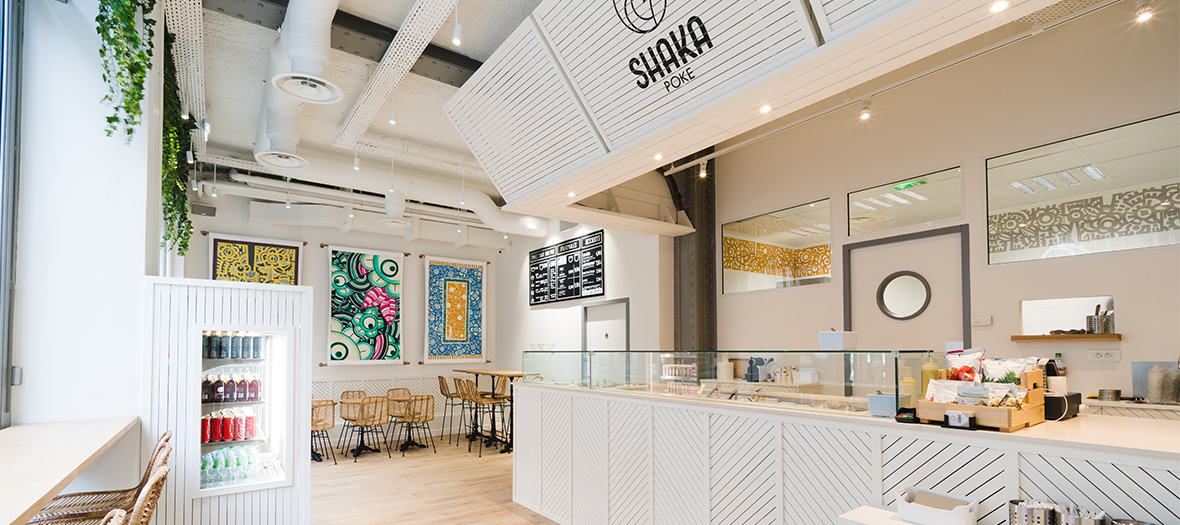 Once you are at the counter, two options. Choosing a signature recipe: the shaka (salmon, quinoa, avocado, red onion, radish), the spicy (gambas, black rice, turnip, fried onion, spicy sauce), the jungle (chicken, quinoa, arugula, mushrooms). Or composing your personal mix with a base of quinoa, round rice or black Italian rice. In both cases, your poke is made to order, just for you.

The plus: bio, vegan, paleo cookies from Caveandcoconut, pistachio or chocolate. And a great selection of natural juices ( coconut water…).


Open Monday to Saturday from 11h30am to 3pm and from 7pm until 10pm. Small poke €10.90, large poke €13,90.
Also discover On the Bab, the mythical Korean of London lands in Paris.