To each Parisian her morpho! Small belly , well rounded butt, broad shoulders, mini breasts ... Finding a swimsuit adapted to your figure can be a puzzle.
Unless ... Do It In Paris has listed the most beautiful swimsuits of the season, which will enhance your silhouette. In short, you will be the most bombastic to go swimming.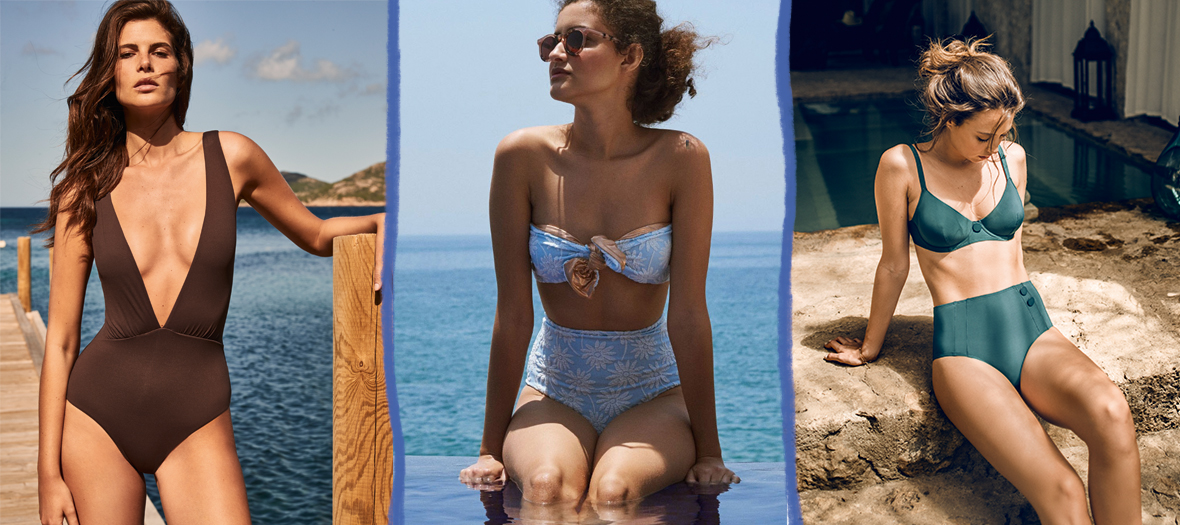 The editorial advice: to hide a small stomach, nothing could be simpler. Opt for a shapely and high waist swimsuit, which will sculpt your bottle and erase the love cuffs on the sides.
Our selection :
Calarena 195 €
Albertine , 160 €
Simone Pérèle top € 89 on sale at € 62.30, bottom € 55 on sale at € 38.50
If your skin is white as a cloth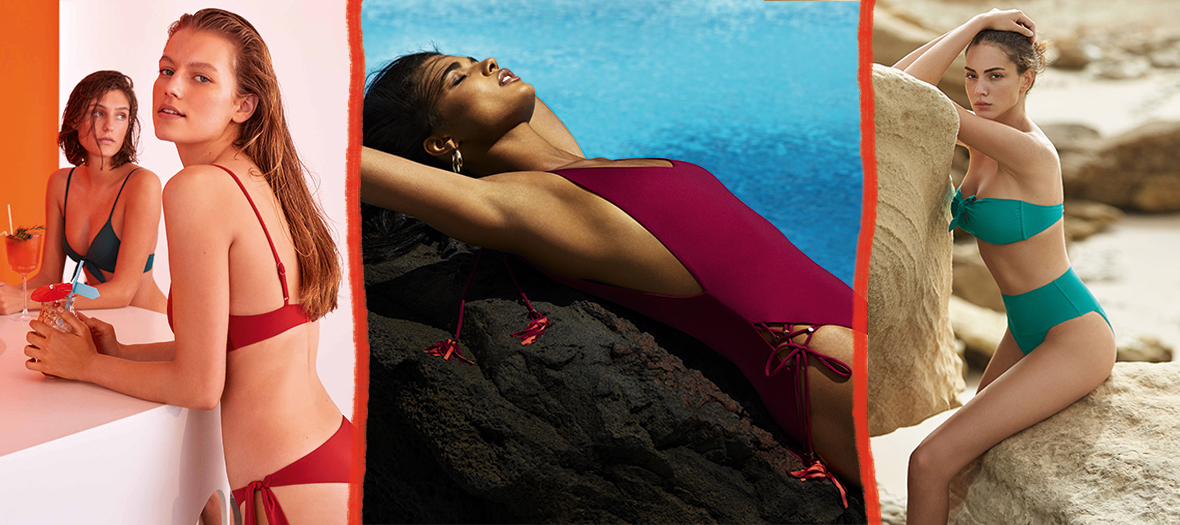 Editorial advice: to highlight pale skin and limit breakage, we favor solid-colored swimsuits and especially not too light. Head for terracotta, raspberries and strong greens. Goodbye to fluorescent tones, pastels and shades of beige.
Our selection :
Oysho, low € 15.99 on sale at € 9.99, high € 25.99
Andres Sarda , € 312.95
Sugarloaf, high € 90, low € 60
If you don't have breasts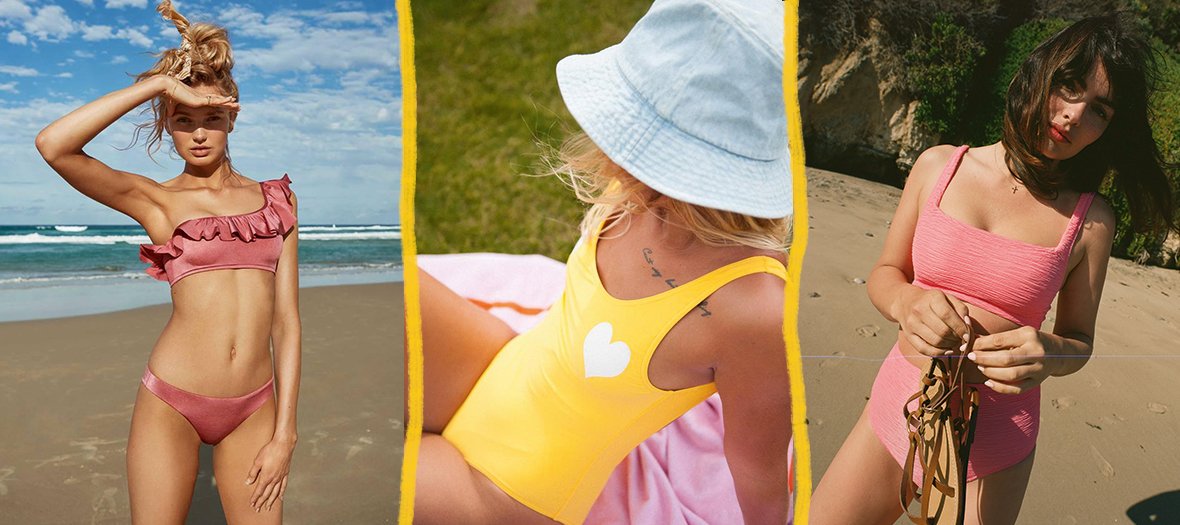 Editor's tip: divert attention and assume what generous breasts cannot dare. Small breasts mean the possibility of never being vulgar… Draping, ruffles or well-targeted printed details: you can do anything.
Our selection :
Seafolly, today 72 €, bas 40 €
Elise Chalmin X Albertine, 80 €
Rouje , 95 €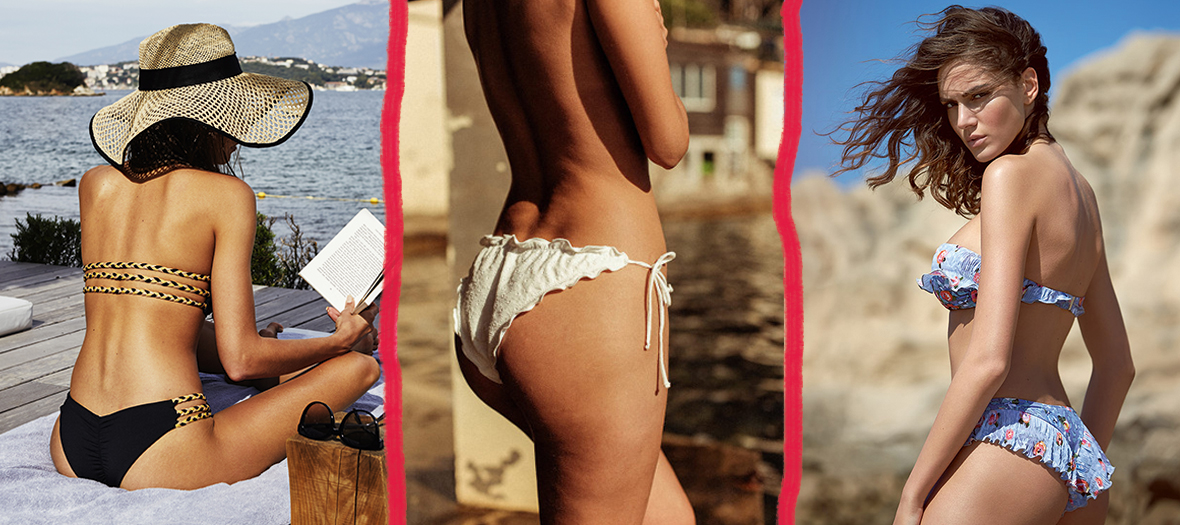 The editor's advice: bet everything on frills and ruffled finishes to bring the illusion of volume above the butt. And that falls rather well, it is precisely the big trend of the season. Also effective, the tanga cuts with gathers that give the impression of a plump buttocks.
Our selection :
Carioca , 195 €
Sugarloaf, high € 115, low € 70
If you have swimmer shoulders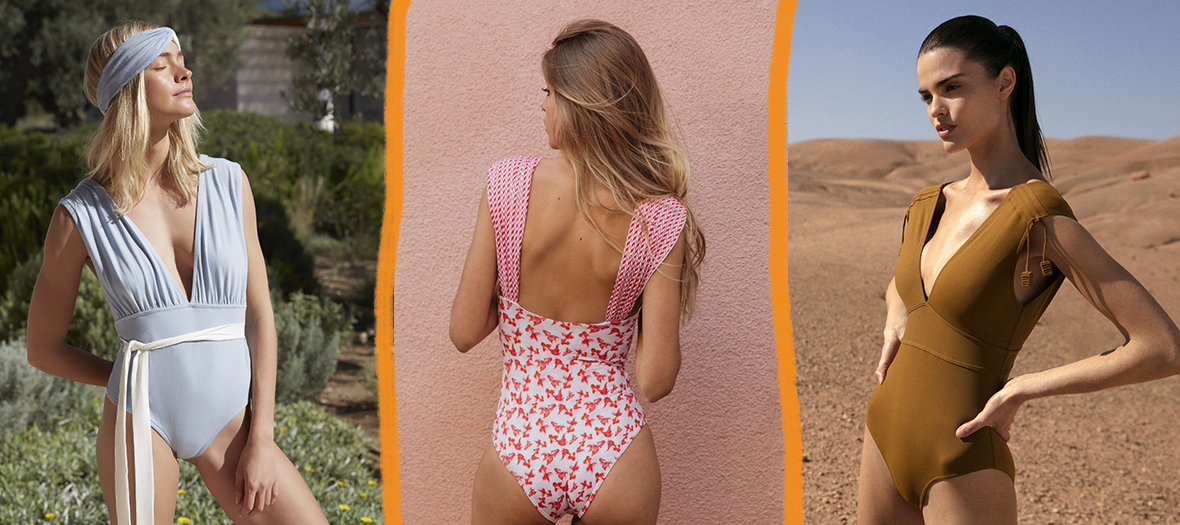 The editorial advice: avoid at all costs swimsuit tops crossed behind the neck and those with ruffles on the shoulders, which will only amplify the volume. The good alternative is to bet on the flat but wide straps, to rebalance.
Our selection :
Luz , 160 € on sale at 112 €
Daiva , 165 €
Eres , 550 €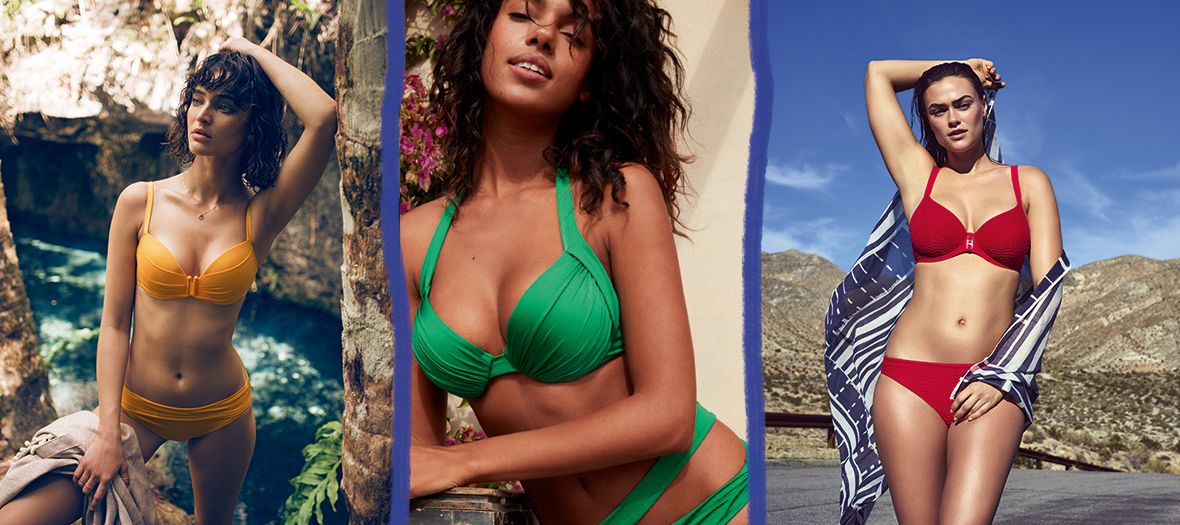 The editorial board: that's the whole question: how to put forward your 90E without falling into vulgarity or being " too much "? The answer is simple: with shapes and materials that envelop and enhance your breasts without hiding them too much, or putting them on the front of the stage ... Fortunately, some brands have made it their specialty!
Our selection :
Simone Pérèle, top € 69 on sale at € 41, bottom € 45 on sale at € 27
PrimaDonna, high € 89.95, low € 45.95
If you have sagging breasts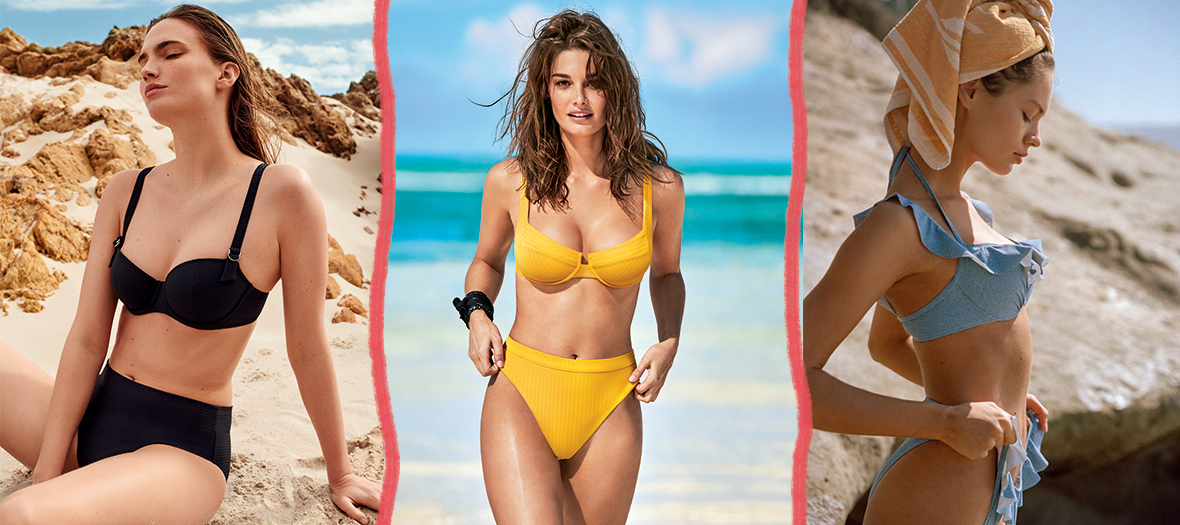 Editorial advice: the balconette will be your ally. Whatever your cup size, a push up, even discreet, will be the best effect to lift your chest and the morale of the troops ...
Our selection :
Marie Jo, now € 79.95, bas 44,95 €
Passionata, high € 15, low € 10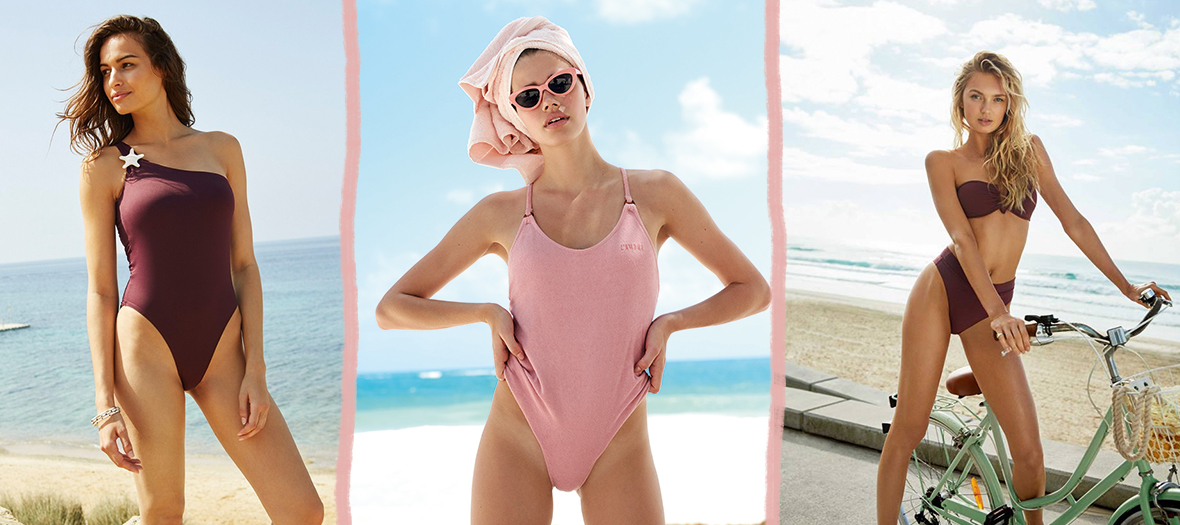 The editorial advice: create an optical illusion to lengthen the gambette to infinity. This is also called the " Pamela Anderson in Malibu " syndrome . Include the super high waisted one-piece swimsuit that rises well to the hips. If you opt for a two-piece, the same goes for the panties. Even on the sand, we celebrate in chorus the return of the 80s. Unavoidable nickel hair removal, on the other hand.
Our selection :
Tatiane de Freitas , 269 €
LoveStories , € 110 on sale at € 66
Seafolly, top € 54.95 on sale at € 33, bottom € 39.95 on sale at € 32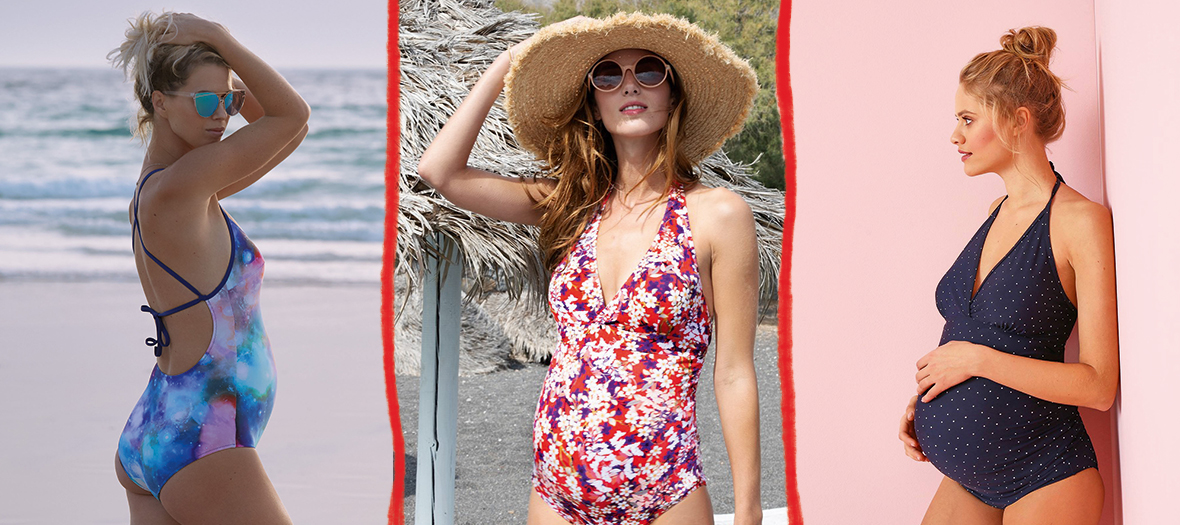 The editorial board's advice: above all, choose a specialized brand with materials and seams that perfectly envelop and protect your new bottle. For the rest, it's up to you! Patterned, plain, one-piece or two, the choice is yours.
Our selection :
Cache coeur , € 59.95 on sale at € 49.95
Strawberry craving, € 39.99
Baudet green , € 32.99
If you have a hell of a butt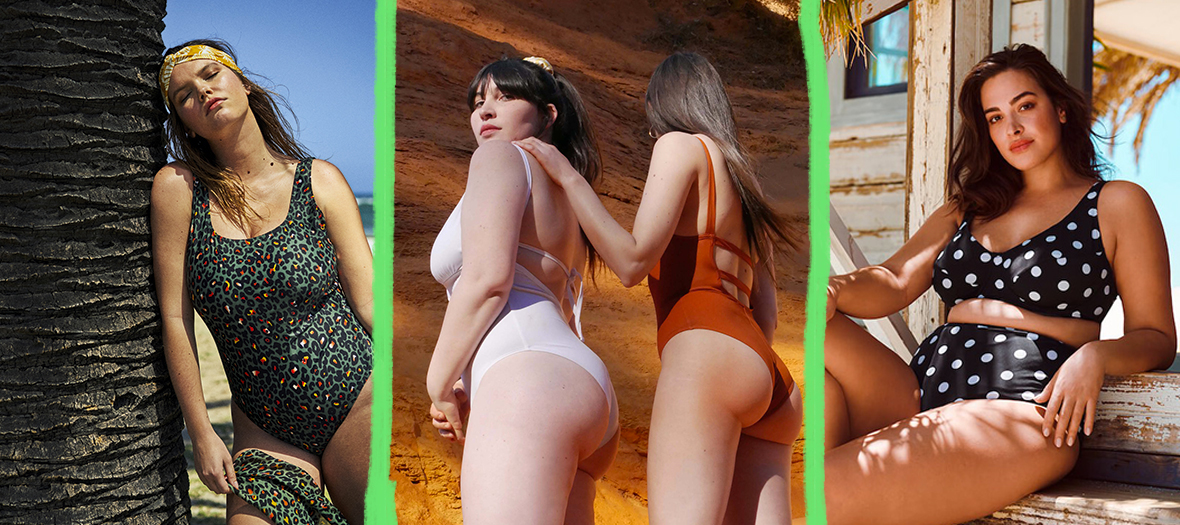 The editorial advice: ASSUME. Nothing less attractive than a complexed woman who hides behind her loose clothes. Especially at the beach, it doesn't make any sense. So we dare to highlight its assets with a beautiful neckline, and why not a shaping swimsuit that goes up the buttocks a little.
Our selection :
Primark , € 6, available in store

Épi Studio, white jersey € 139, rust jersey € 139
Sampleon, top € 44.90, bottom € 34.90 on sale at € 20.94



Also discover: can we carry the cyclist in town?