It's incredible how skin can act up after the holidays. Both oily and dry when tans fade away. It gives us lots of worries. So we tested for you new very efficient formulas to avoid having blurred teenage skin after the age of 30. To be shared with your man
A purifying mask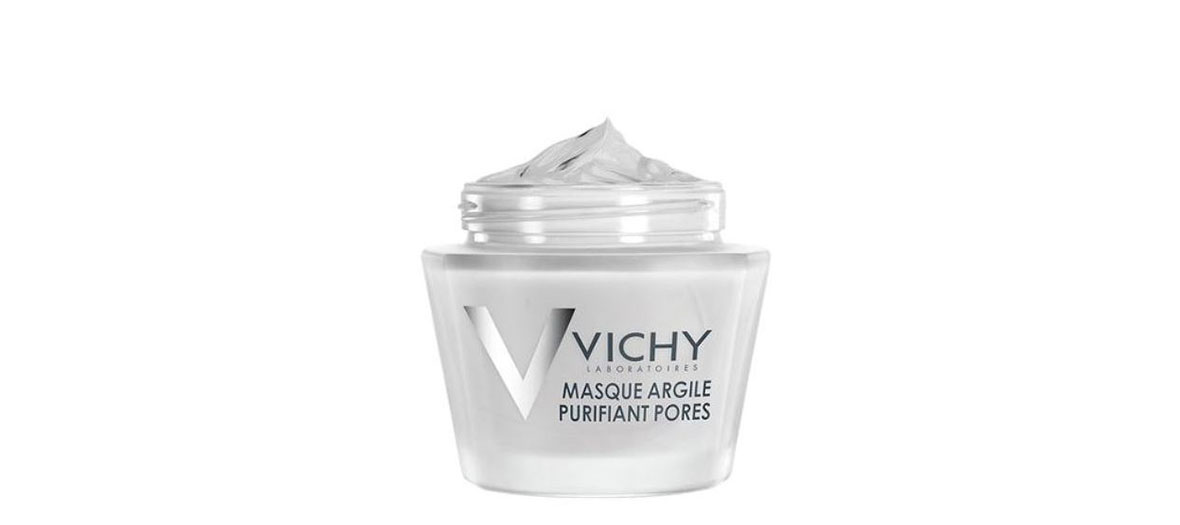 Picture credit : © Vichy
With two white clays, the new purifying mask by Vichy is ideal when you return from the holidays to absorb excess sebum and cleanse skin in depth after all the excesses of solar creams that clogged it. Apply its creamy formula in a thick layer after a small massage from the inside to the outside and a 5 minute pose. Thanks to its smoothing and moisturizing active ingredients, skin is no longer aggressed and skin pores are tightened—your complexion becomes radiant and your tan is enhanced.
Purifying clay mask Vichy, 75ml, 20€.
A purifying micellar water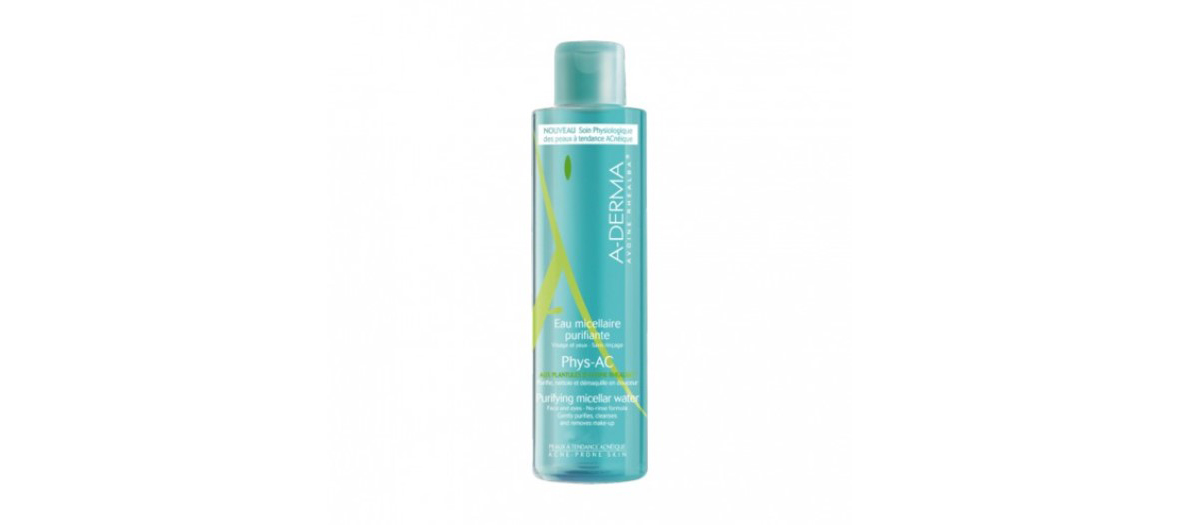 Picture credit : © A-Derma
Because the base of everything for blemish free skin is a good cleansing, A-Derma, in its range of treatments for problem skins, offers its purifying micellar water that cleanses and removes makeup from the face and eyes softly with purifying and soothing ingredients. Hence, skin is nice and clean, rid of all makeup, even waterproof.
Purifying micellar water Phys-AC A-DERMA, 200ml, 10,60€ .
An anti-imperfection patch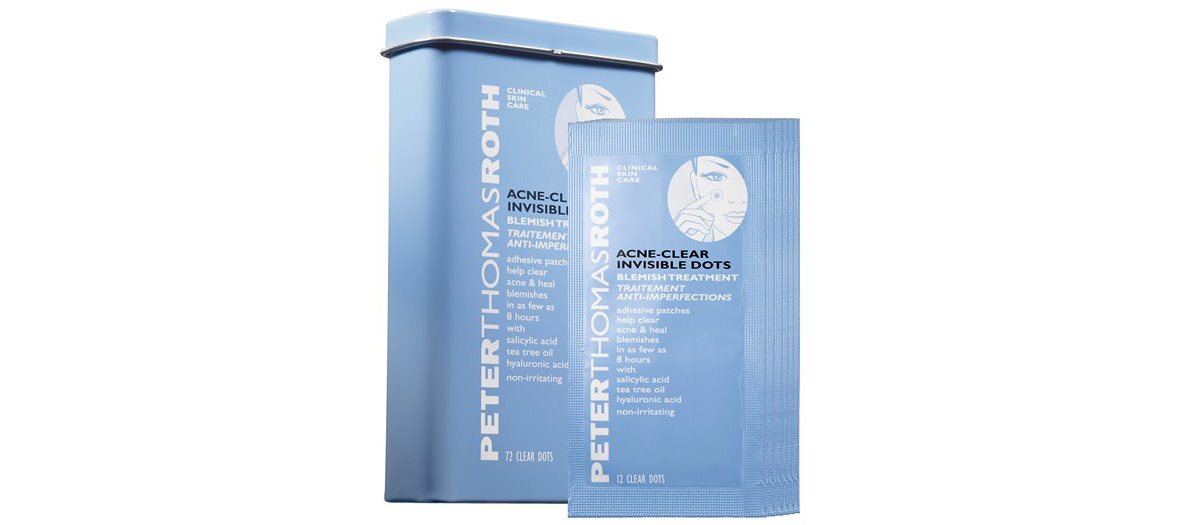 Picture credit : © Peter Thomas Roth
With salicylic acid concentrated at 0,5% to reduce imperfections, tea tree oil, a strong natural astringent and hyaluronic acid to preserve moisturization, this patch delights us with its efficiency. It must be applied to the carefully cleaned area in need of treatment. You take if off 8 hours afterwards, the patch is invisible and the results are there: pimples are dried up, imperfections lessened.
Invisibles anti-imperfections Patches by Peter Thomas Roth, 6 leaves of 12 patches, 12€ at Sephora.
Anti-wrinkle and anti-blemish solution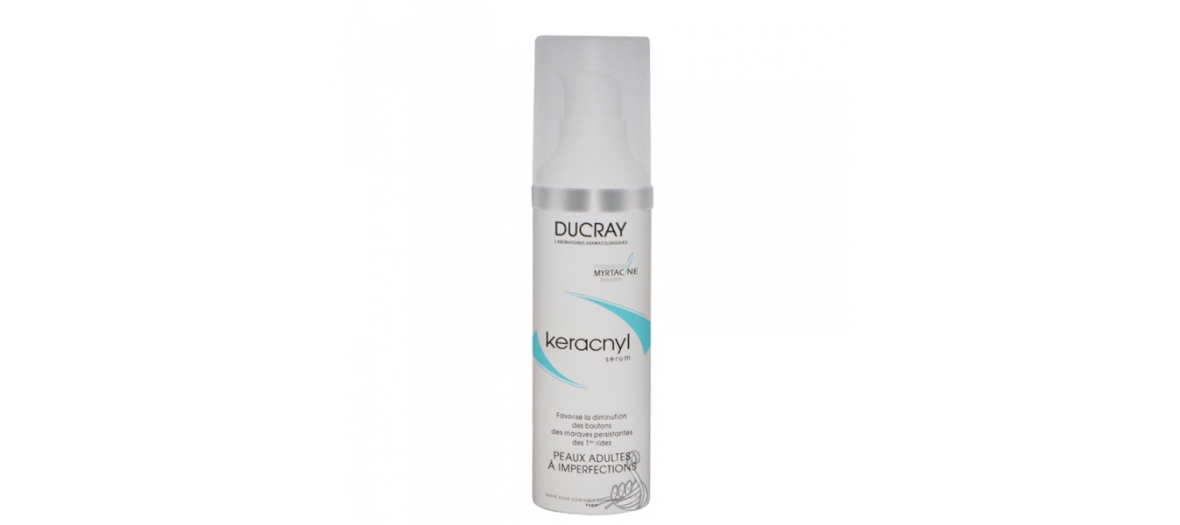 Picture credit : © Ducray
You are between 25 and 45 years old and still have acne issues that spoil your daily life. Ducray Laboratories have taken a close look at the problem and come up with an innovative formula comprising myrtacine, an active ingredient of natural origin stemming from myrtle to eliminate acne, PP vitamin reduce the production of sebum, azelaic acid to get rid of redness, but also glycolic acid to reduce wrinkles and small rivulets. Results appear after one month, with two applications morning and evening: nicely moisturized skin, smooth and mat.
Keracnyl serum, adult skins with imperfections, Ducray, 30ml, 16,50€.
A brand new skin care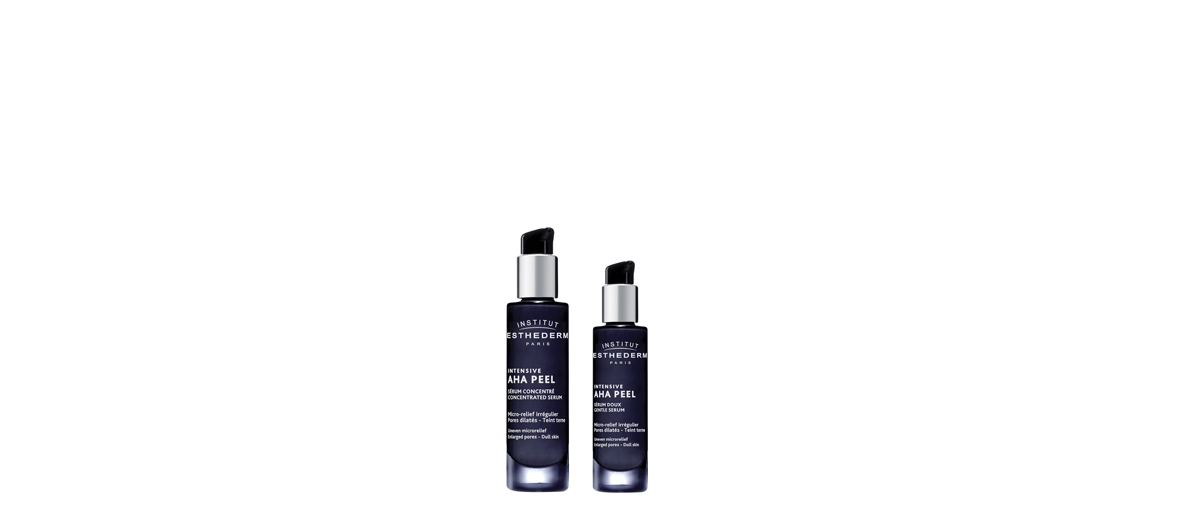 Picture credit : © esthederm
To eliminate all the dead cells, tighten pores and refine skin grain, Esthederm laboratories have come out with a serum concentrated in AHA and BHA: fruit acids including glycolic acid with progressive liberation, allowing higher tolerance, lactic acid to reinforce the cutaneous barrier, citric acid for a radiant effect and salcylic acid for exfoliation. In a 12% concentrated version, 5,4% for more sensitive skins, this new treatment— to be applied at night before going to bed, 15 minutes before your regular cream— ensures us to have glowing skin without any blemishes in just one month.
Intensive AHA Peel concentrated serum 12%, Institut Esthederm, 30ml, 69€.
Intensive AHA Peel soft serum 5,4%, Institut Esthederm, 30ml, 59€.
By Véronique Constantinoff assisted by Mélanie Hroorakvit