A few months after the opening of Madame Sarfati, the Comedy Club of Fary and JR , it is Kev Adams' turn to offer a brand new scene to new stand-up talents made in France. More than a performance hall , this brand new venue with walls graffiti by street artists revolves around a bar and a restaurant with terrace to extend the evening. Visiting places.
Open this summer, the brand new Fridge Comedy scene is already talking about it in the very closed circle of stand-up . It must be said that in front of a room of 72 people, the young comedians (and the most confirmed, booked on weekends) test their twisting shows on two formats. Every day at 7 p.m., the boards are reserved for a whole hour for a single artist: Cécile Marx , Bambi , Nick Mukoko , Alex Fredo ...
Then comes the time for the "open mic " (as they say in Jerry Seinfeld's country ) with a series of comedians who came to give everything to make the audience laugh during their 5 minutes allotted, American style. The idea? Take advantage of this month of September when all the scenes are free for the moment. Bingo!
Every Tuesday at 7 p.m., a little breeze of freshness comes to squat the boards with Cécile Marx , who tells us without (any) filtering her life as a Parisian between two phony and very intimate anecdotes about her cat soberly named Turlute, her ground floor open to the local garbage, the very particular logic of Belgian train controllers, his vision of celibacy and other details so personal that it feels like an aperitif with friends. Follow very closely...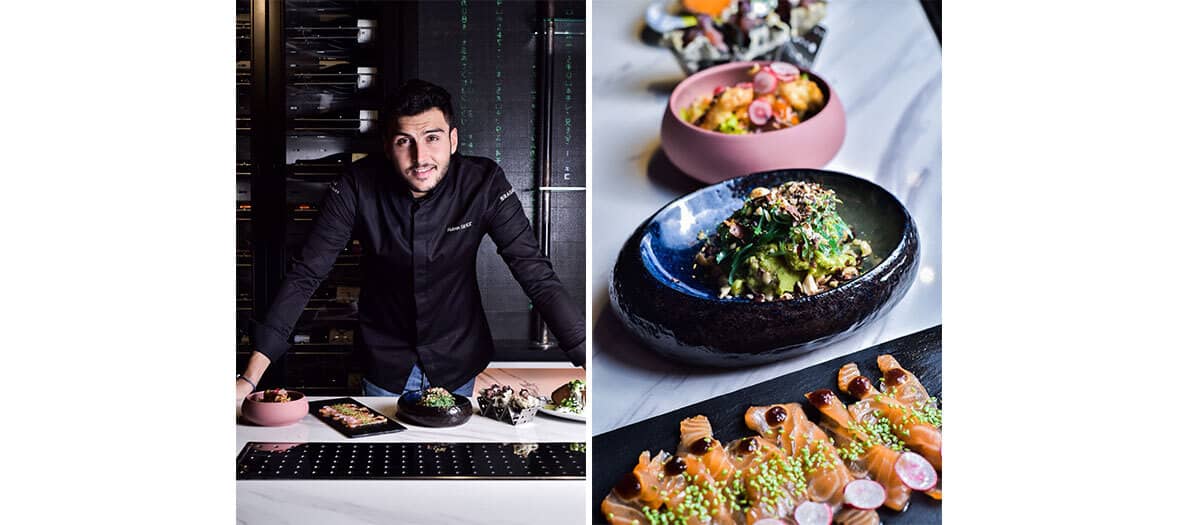 Before or after the show, it remains to discover the feel good table of Ruben Sfez (brother of Moïse, with whom he rode Homer Lobster in 2015). Now the chef of his kitchen, here he is delivering pretty colorful and especially crazy comfy plates: roasted sweet potato with honey (10 €), crispy soft-boiled egg and mushrooms (12 €), gravlax salmon in sashimi (13 €) and tender roast beef chimichurri sauce (17 €). The ultimate guilty pleasure: the cookie in a jar developed by The French Bastards (€ 11), to be passed with a cocktail well struck with the names of icons of humor ( Jim Carrey , Robin Williams , Ellen de Generes …).
Open Tuesday to Saturday 6 p.m. to 2 a.m.
Also discover the Comedy Club de Fary designed by JR and the Louis de Funès exhibition at the Cinémathèque .