You recognize her immediately. A fresh face, front teeth with an adorable gap, a sensual mouth, with an allure both racy and hip. Her style does not lie: this gal has an amazing fashion pedigree and rock 'n roll runs in her blood. Normal, the top model that all the brands want is no other than Georgia May Jagger, the delicious child of the iconic couple Mick Jagger and Jerry Hall. The new must of Morgane for which she has created a refreshing collection at small prices. The 26-year-old London "face" shares with us her fashion tips, her vision of the Parisienne and the secret of her inimitable allure. Open up your pretty ears!
Being a model and having style: is it incompatible?
I think it's definitely compatible. It sinks in, just working in fashion with so many great designers, and seeing all the clothes as they come out. You get inspired by what you see and then bring it into your own wardrobe.
What is your uniform ?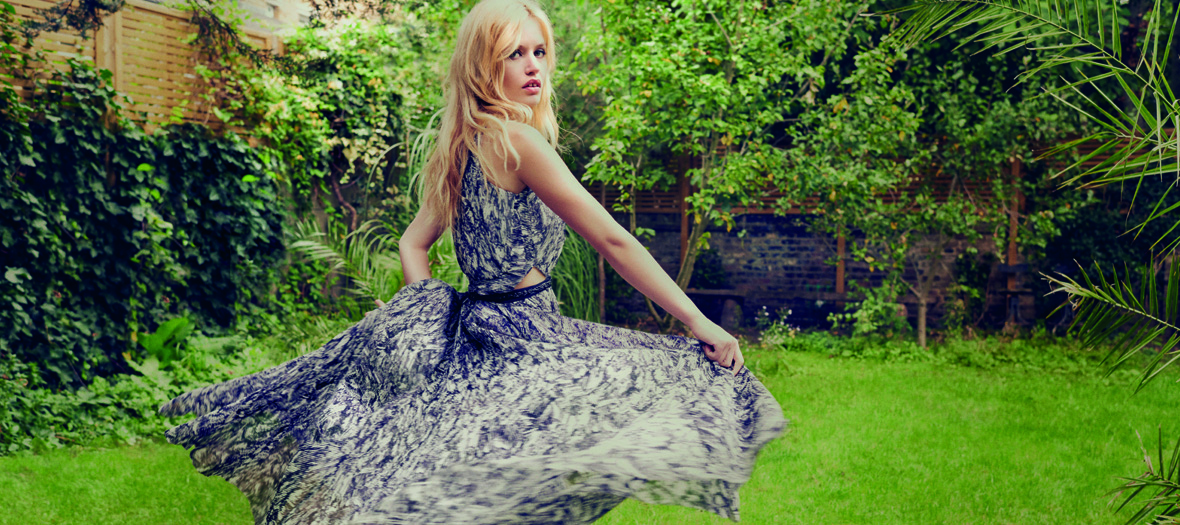 I don't have a uniform. I know some models like to wear all black, for example, but I tend to have more changing style. It could be jeans and a T-shirt, or high heels and a dress, or a suit. It depends on the mood, or where I am, or the weather…
What you like in the Parisian style ?
I love that even if women are going to the grocery store just to buy something, I feel like they never look like they do in America: they're never in running clothes or anything like that. They are always very chic and put together, with nice outfits, nice hair and make-up.
What you prefer in the Londoner's style?
I love that in London people express themselves, with all of our British young Fashion designers, and they look very different. I think that some people in London have very brave style and you really notice them. It's really inspiring.
Karl Lagerfeld says "Fashion is neither moral nor amoral, but it is made to cheer up." What clothes do you absolutely need?
I think everybody needs a dress in their wardrobe that makes them smile. I have a rainbow one by DVF that I don't wear very often because it's very loud but I think that you always need something like that in your closet. I'm a big fan of wearing clothes that sometimes seem a bit more fancy dressed to cheer yourself up. I don't have a problem with looking silly.
Your worst stylistic memory?
Wearing too much make-up when I was younger, and a few dodgy outfits here and there, including a weird green dress.
The dress / SOS outfit that saves you from all the "I have nothing to wear" / fashion burn out ?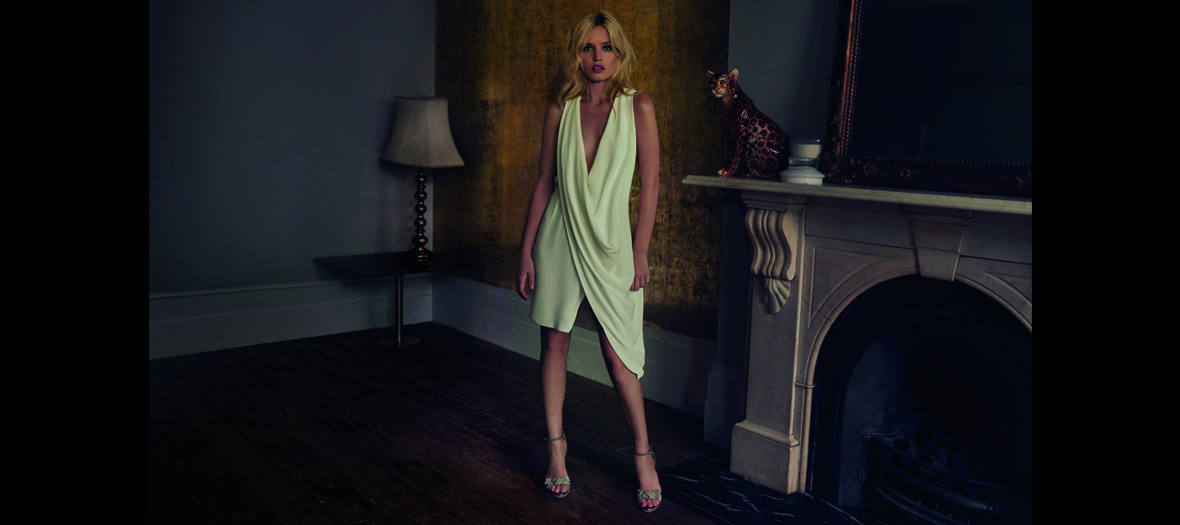 Anything from my new Morgan collection, because I designed it all wanting to wear it myself. I think the white dress is super chic, and you could wear it for any occasion.
The fashion-faux pas (in others) that hurts your eyes?
I think the worst fashion faux pas is just buying really expensive designer clothes and wearing them all at once. I don't think money buys you style. A lot of people think if that have the it-handbag or the thing of the moment that they are going to look fashionable, but really lots of people tend to wear the same thing at the same time. I think it's best to mix that kind of stuff with your own clothes, with more high-street brands and vintage clothes.
Your favorite piece of the season ?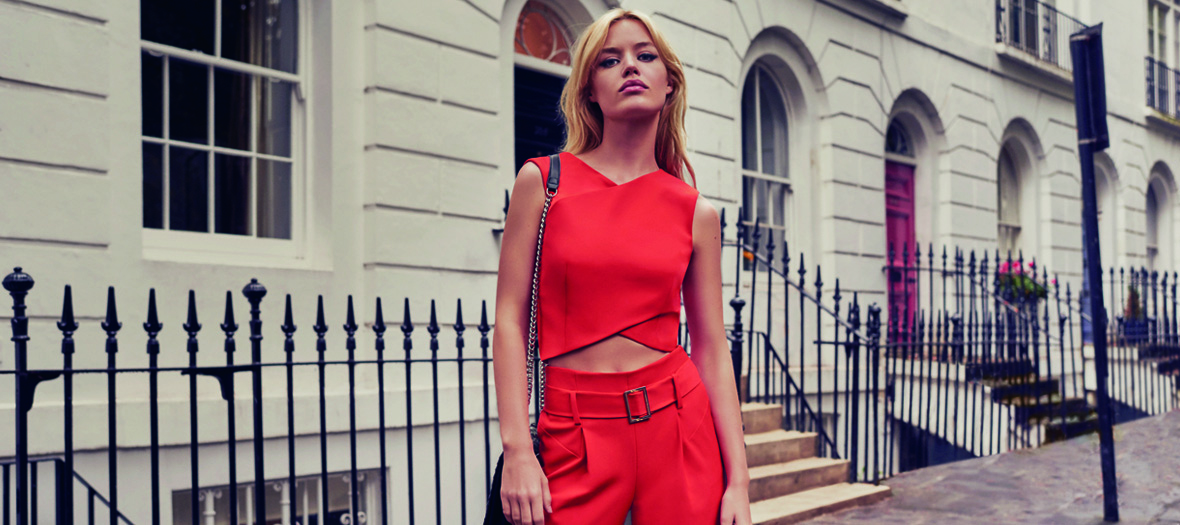 The red trousers and the matching top.
Your favorite shop in the world?
Liberty's in London.
If you had only one mode advice to give?
Wear what makes you happy, not what you think is fashionable.