SOS Louboutin! How do Parisiennes manage to run around all day long perched on their high heels as though they were wearing slippers ? Here are 5 great tips to wear heels without suffering.
Sore feet no more !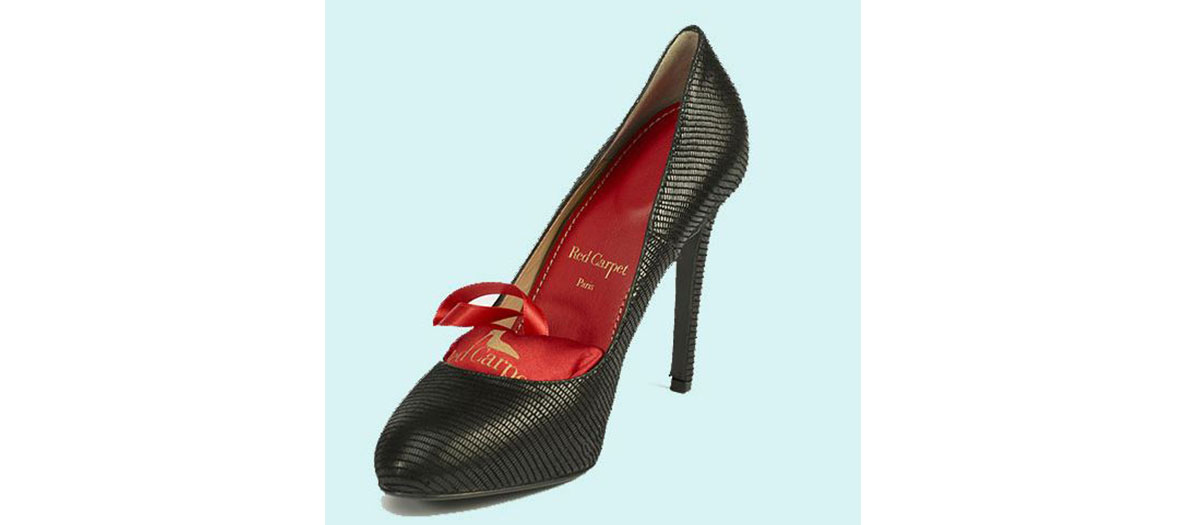 © Red Carpet
Clever prevention is better than cure so it's best to stock up on all the fashion warrior and all-terrain equipment of a real Parisienne to avoid cramps and blisters…
This is a revolution… Totally couture, Redcarpet "made in France" soles were created in order for Parisiennes wearing high heels to avoid pain, thanks to a double front and back cushion.
Concretely: XXL comfort in heels while amortizing shocks…
Result? It's a must-have that all the fashion designers, bloggers and trendy twigs are wild about. Cherry on top, the all-leather sole showcases very trendy colors (« lacquer» red, leopard…). In short, a real fashion accessory far from the orthopedic look offered by other brands.
Price: soles starting at 10,47€
Try "the Louboutin treatment"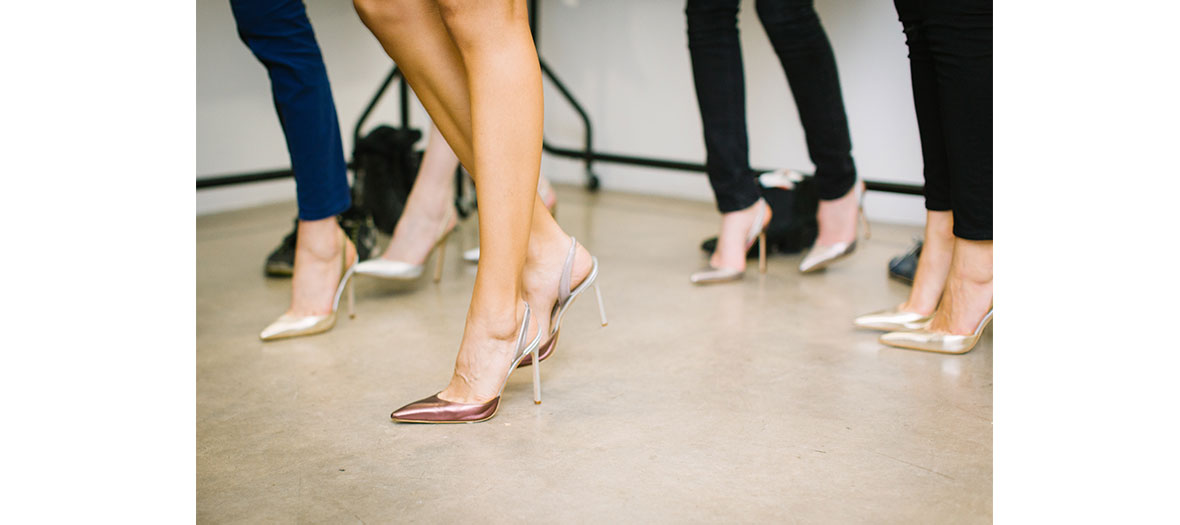 © Kris Atomic, Unsplash
Code name? « Loub job » in the inside-track world of fashion editors, red carpet actresses as well as all sorts of shoe-addict in the United States. This is a die-hard method to wear skyhigh stilettos without suffering. A method inspired by Christian Louboutin himself.
The idea? An injection of hyaluronic acid in the small cushions under the feet (in front of the toes) in order to give them volume and enhance their function as « shock amortizers».
Cool: nothing definitive… The injection (almost painless) lasts about 6 to 8 months before resorbing itself… What you should know… With a pair of slippers: 70% of our weight bears on the heel and 30% on the front of the foot. With a pair of more than 10 cms heel: 90% of the weight is on the front of the foot. Hence the need of a small cushion to compensate…
Price starting at 350€
More infos on www.docteursarfati.com
Woman in heels, woman at ease !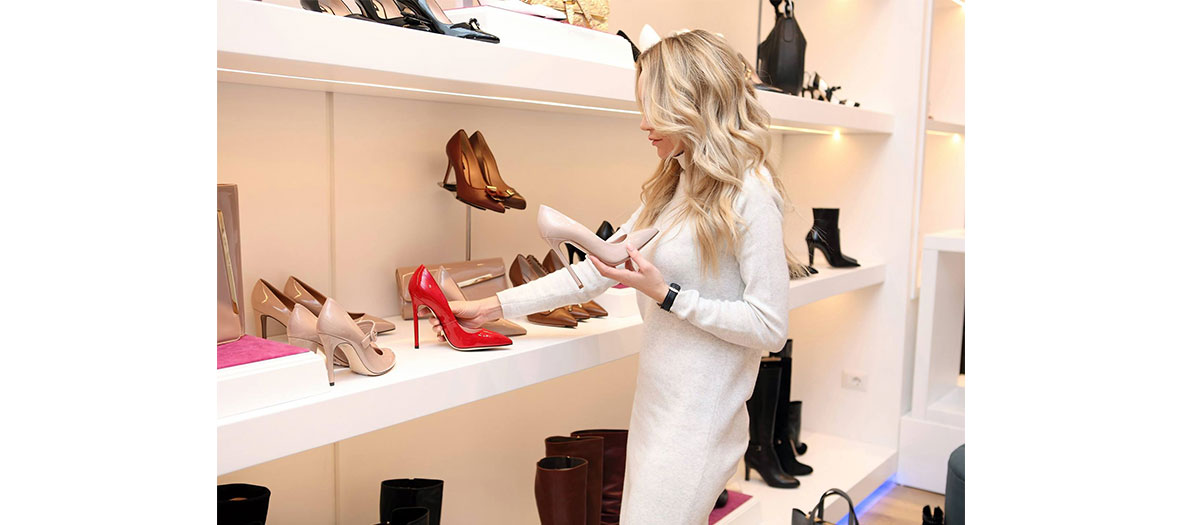 © Pexels
You could not resist this beautiful pair of it-shoes that also happens to be pure torture when you wear them, but you dream of showing off your pretty feet, and making the purchase profitable. Our alternative solutions:
- Wheeling around in high heels. If you really must trot around all day in 12 cms heels, then you must ABSOLUTLEY use a bicycle or a Vélib' ! Since the heel is propped behind the pedal, it changes absolutely nothing whether you wear your Loubi or a pair of trainers... On the contrary, when you are stopped, the heel enables you to take off again with added momentum. And it's wildly stylish…
- Think of removing your shoes under the table at the restaurant, the office or in a taxi and only slip them back on once you are standing up; thus feet deflate and you avoid hurting yourself.
Hot tip: never, ever go out to a dance or a party wearing this kind of shoe. Privilege the combo taxi + restaurant - or home cooked meal to impress your friends.
Our favourite cobbler/ magician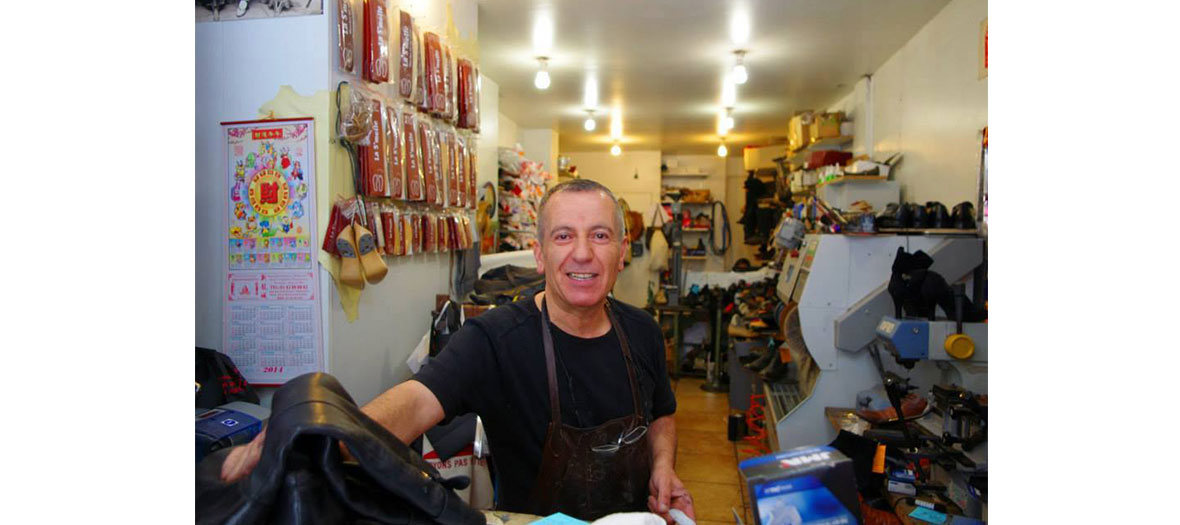 © Facebook Rétro by Michael
This man is not just a mere cobbler, he's a real shoe lover, a shoe poet and the best friend of Parisiennes… In short, a craftsman as we love them. If your « Jimmy Choo » pumps or other designer shoes terribly compress your toes (a very painful syndrome), have them widened by Mickael, who uses a devilish machine that enables to gain a few centimeters without deforming the shoe. Guaranteed slipper effect. PS: he also widens boots that are too narrow for your calves.
Very good news, he always finds clever ways to fix, sew, change heels and look after all the injuries of your favorite footwear without charging you an arm and a leg, like some of his talented (but expensive) peers.
Price: 8 € Open Tuesday to Friday from 10am to 8pm. On Saturday from 2pm to 8pm.
Alternatives for lazy days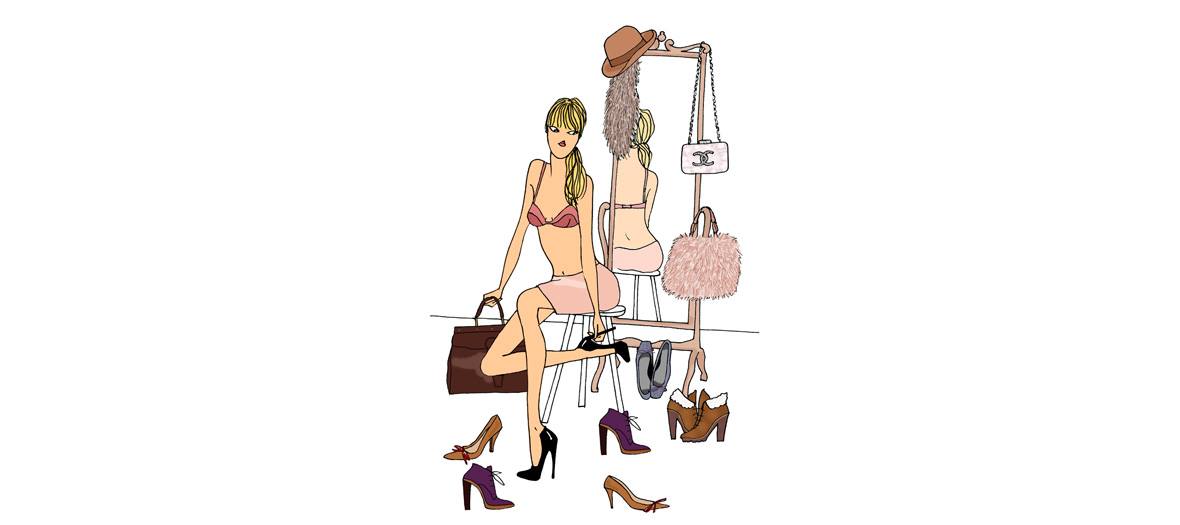 © Angeline Mélin pour Do it in Paris
Customize your summer sandals! Here is the resolutely stylish and penny-pinching solution to trot around Paris on comfortable high heels. The idea? Twisting your most comfortable summer sandals with pretty stylish, chic and inexpensive socks, spotted at pretty brands such as Pas Chassé or Tabio…
Result? It's far less compressive for the foot than a closed shoe, reinforced by the softness of a sock. This way, you can zip around without blisters and in comfy mode …
Instructions for use: -Privilege « noble » fabrics and colors such as black velvet, blue (as Zara does so well) or pretty powdery pink leathers, caramel or even glitter.
-In terms of socks, wager on « couture » models, black with bows, an « it » color or seasonal prints in burgundy, China grey, tweed, with a reminder of the color you are wearing for a perfect mix and match look.
Also discover the star shoes of the new season.