Starlet of the podiums during fashion-week: 2016 lace is worn in touches and imposes itself on a ruffled shirt in Lily-Rose Depp style, on very chic Jackie O shorts or in new-age vestal mode.
How to wear lace in 10 lessons.
A very jackie O. touch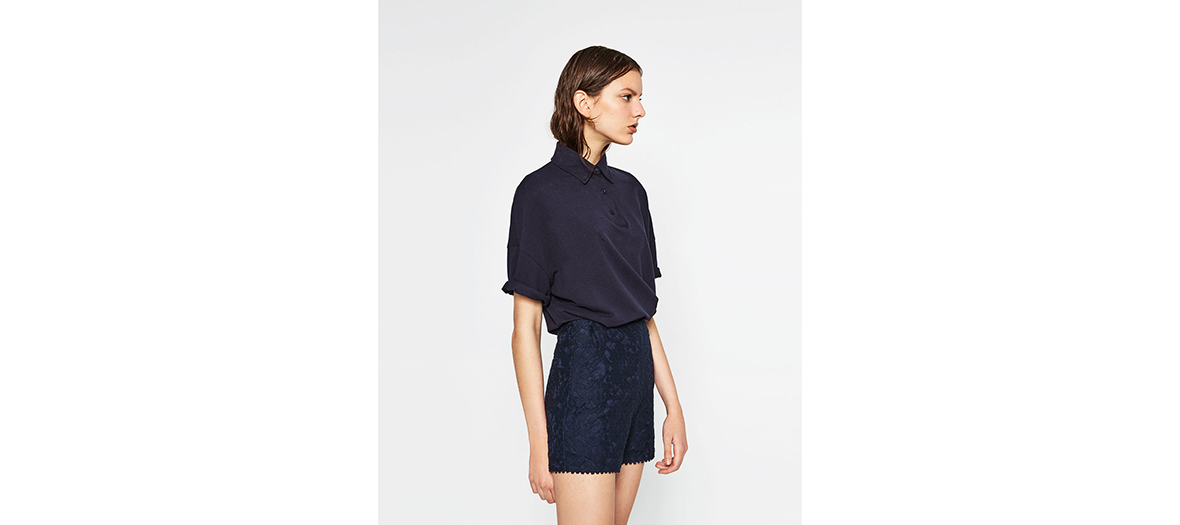 Picture credit : © Zara
Star piece of the Jackie O' wardrobe, high-waist shorts now come in lace. Just like during the heyday of romantic Capri streets, it is worn with a shirt tied on the belly button.
Lace shorts, Zara, 25.95€
the ruffle folly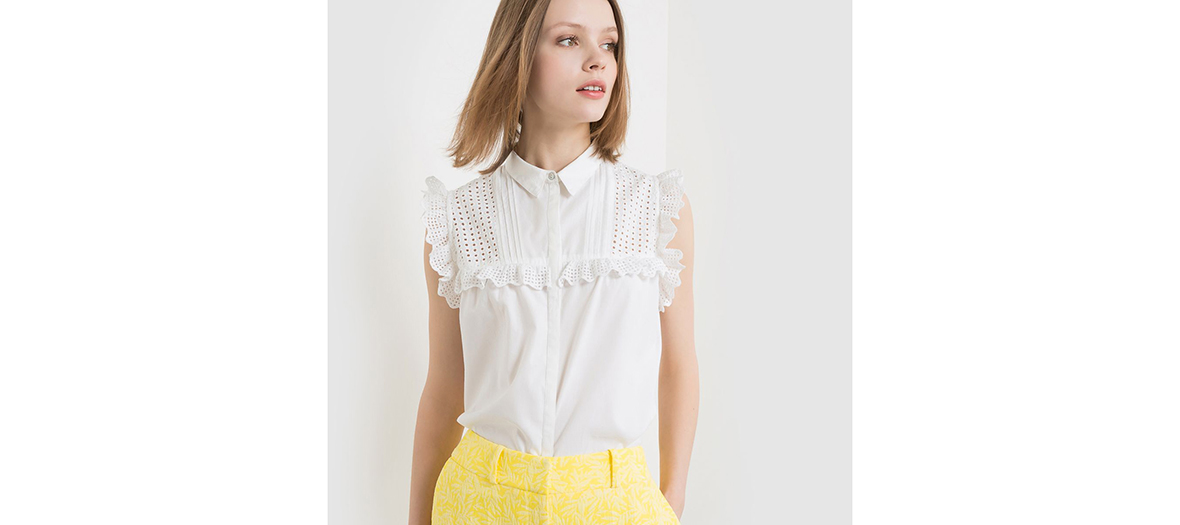 Picture credit : © Mademoiselle R
Spotted on the podium of Miu Miu, the ruffled shirt is the BFF or trendies. We adore the Mademoiselle R mini price version.
Shirt with ruffles, Mademoiselle R, 29.95€
twisted with knitwear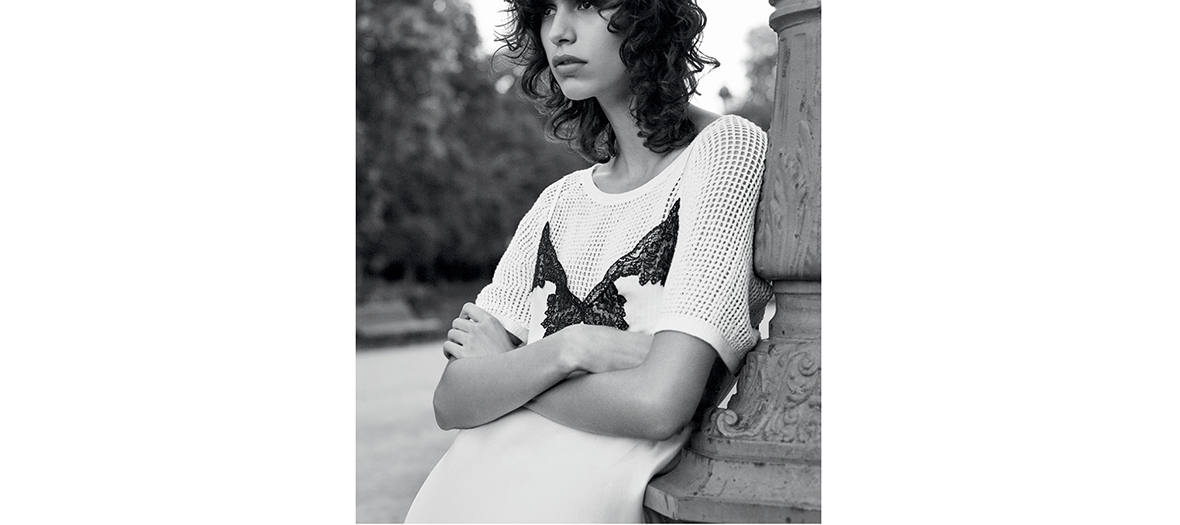 Picture credit : © Sandro
Sewn on a loose knitwear pullover, lace plays the naughty card. A couture fave by Sandro when it's a little chilly.
Sabine pullover, Sandro, 135€
a long dress to impress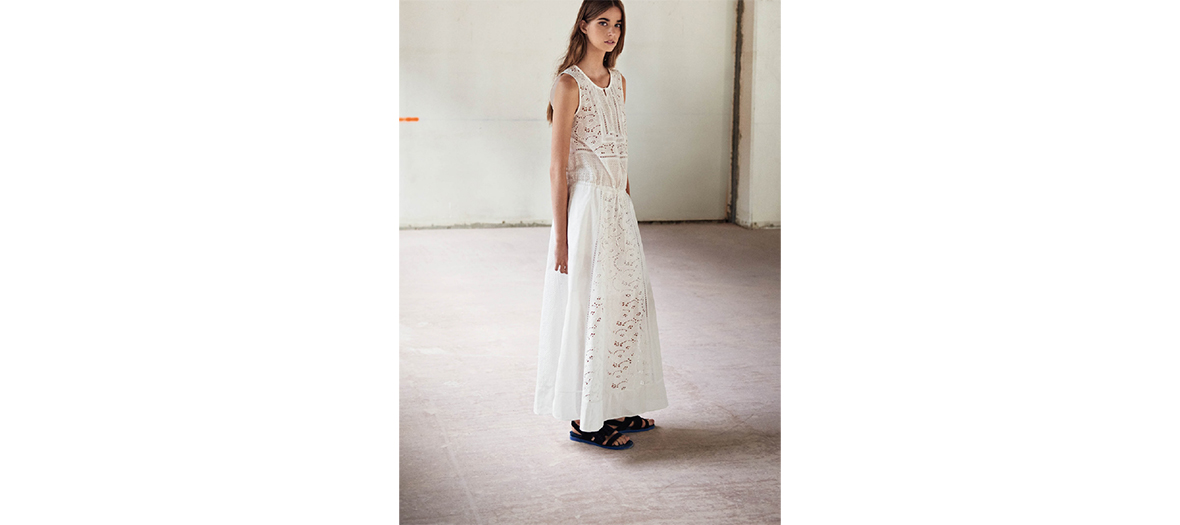 Picture credit : © Comptoir des Cotonniers
Not as goody-goody as it seems, this Comptoir des Cotonniers dress unveils legs by transparency. Subtle.
Long dress with English embroidery, Comptoir des Cotonniers, 210€
new age vestal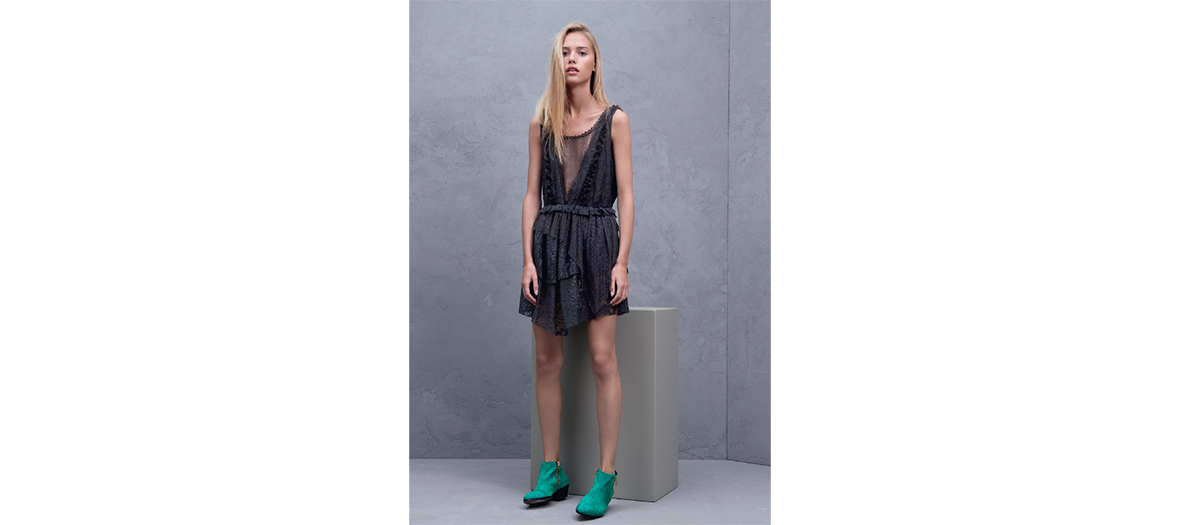 Picture credit : © Heimstone
Antique Rome revisted by Heimstone? The result it this cute pleated black lace dress, worn with an old perfecto and rocker boots for a very noticeable style.
Hercules dress, Heimstone, 460€
on a romantic dress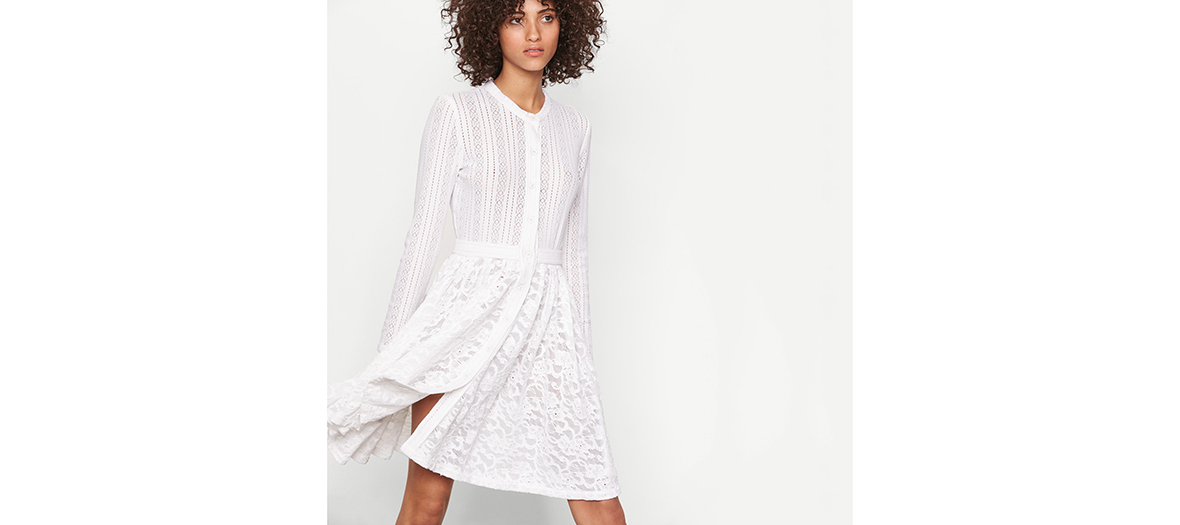 Picture credit : © Maje
A piece of clothing that has nothing to prove. Maje does it again with a resolutely romantic dress shirt that is a big success.
Robe stretch en dentelle, Maje, 275€
dolce vità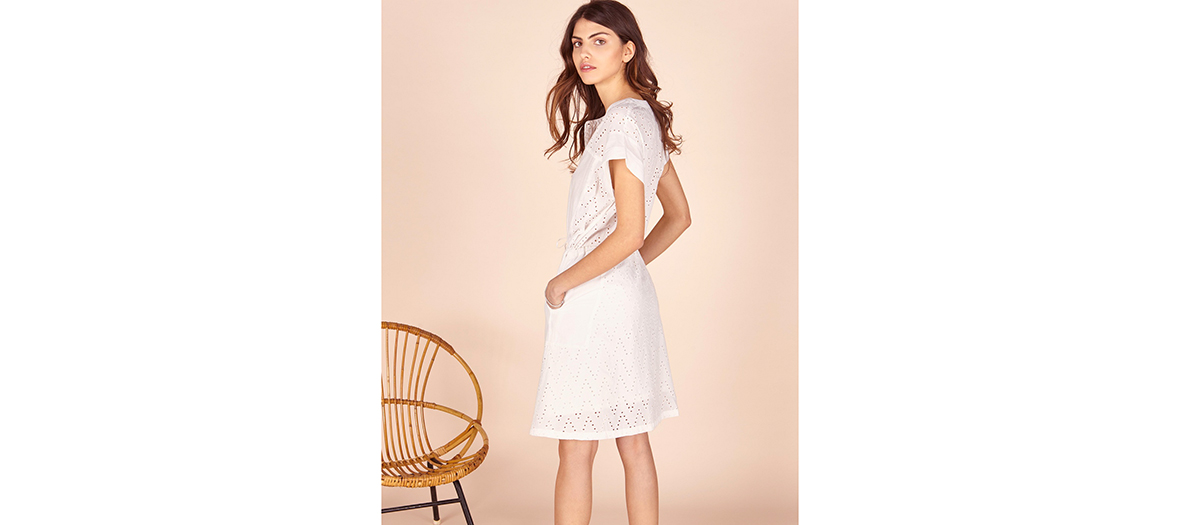 Picture credit : © Petite Mendigote
With XXL sunglasses, a scarf tied in the hair, cute gladiators. Now just try and catch a handsome Italian.
English embroidery dress, Jolie Jolie at Petite Mendigote, 120€
rock'n'roll embroidery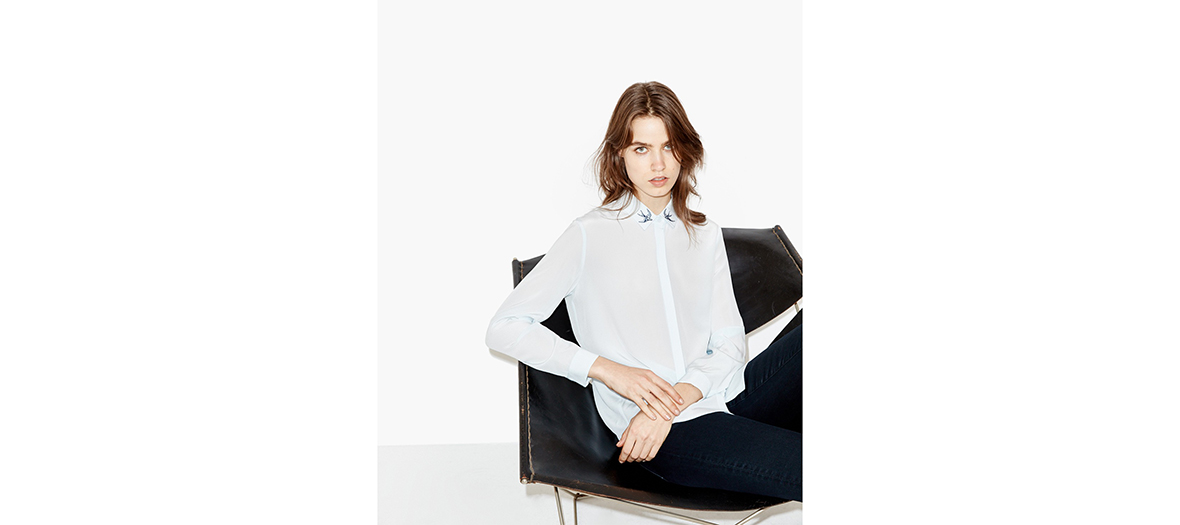 Picture credit : © The Kooples
Or the art of shaking up a great classic. The Kooples features two happiness swallows on this pretty shirt. For maximum effect wear it with an overlapping pullover and let the collar show.
Silk shirt, The Kooples, 185€
For the twigs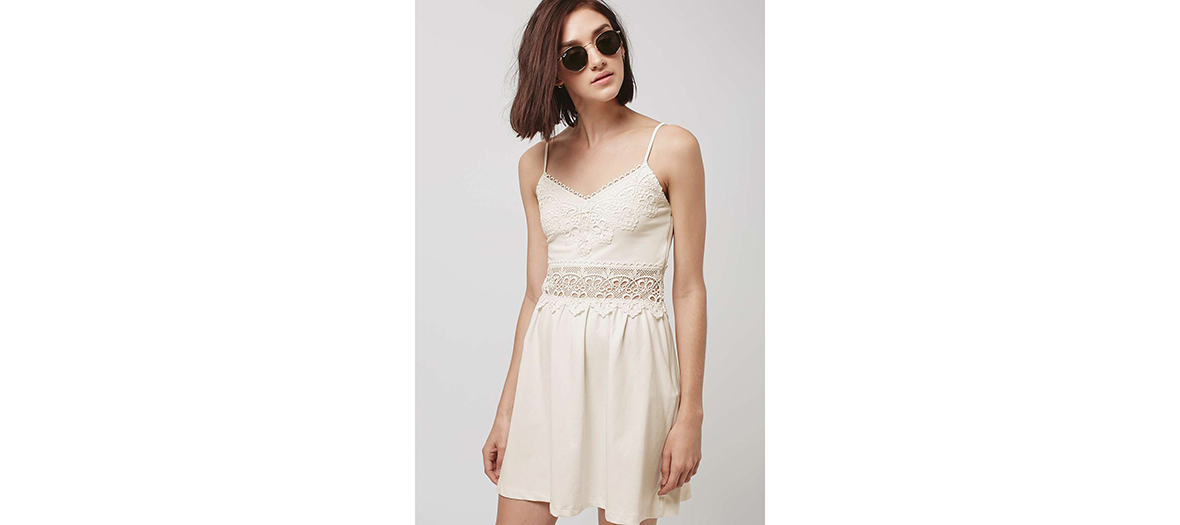 Picture credit : © Topshop
Cut for small sizes, this cute Topshop dress is sure to be a hit during summer festivals. To be accessorized with a cascade of lucky charm bracelets, velvet chokers rescued from the 90s.
Summer dress, Topshop, 44€
en mode tattoo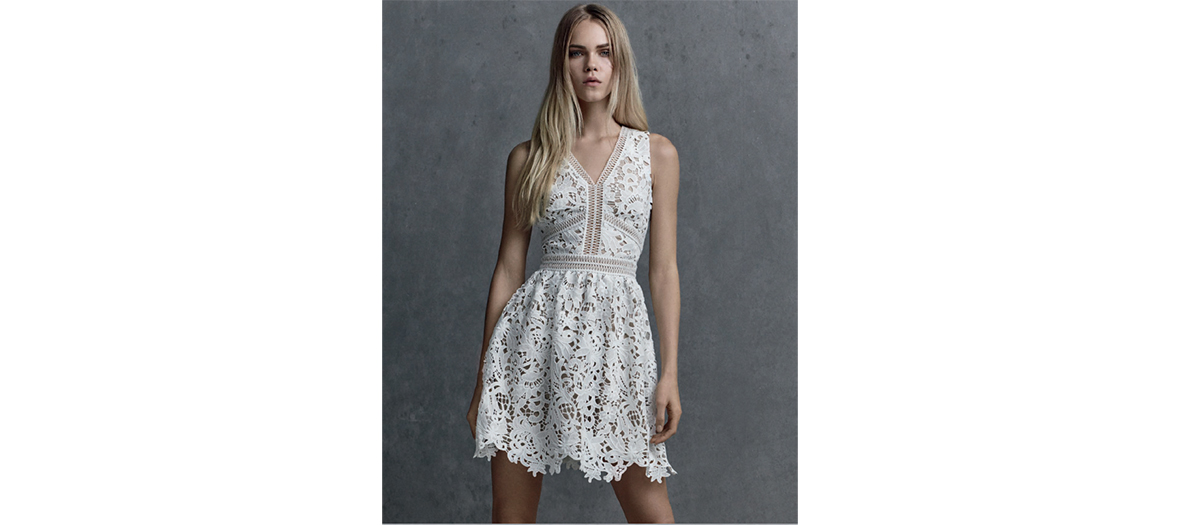 Picture credit : © New Look
With this ultra-fitted New Look dress, lace motifs are imprinted on the body. Furiously sexy.
Skater dress in lace, New Look, 49.99€