A few days from the general cancellation of the "stay at home" lockdown measures, all we think about is going out: to have a drink with our BFF. Better. Enjoying a real happy hour experience with a group of friends…
A new concept
And what if we offered you the possibility of infiltrating ISTR, the best oyster bar of the High Marais? Because despite the lockdown, the pleasant noise of the shaker can be heard again in this enclave of trendy.
The barman is back behind the bar to concoct minute cocktails, while the team is back at work in the kitchen to prepare tapas and on the spot plates with cool products to nibble on.
But how is this possible? Well, it's the bar that comes to us. Once the potions are ready, their team delivers at home right away, all garnished with fresh fruit, an ice cube pouch and a tutorial for a great creation max.
Oysters and cocktails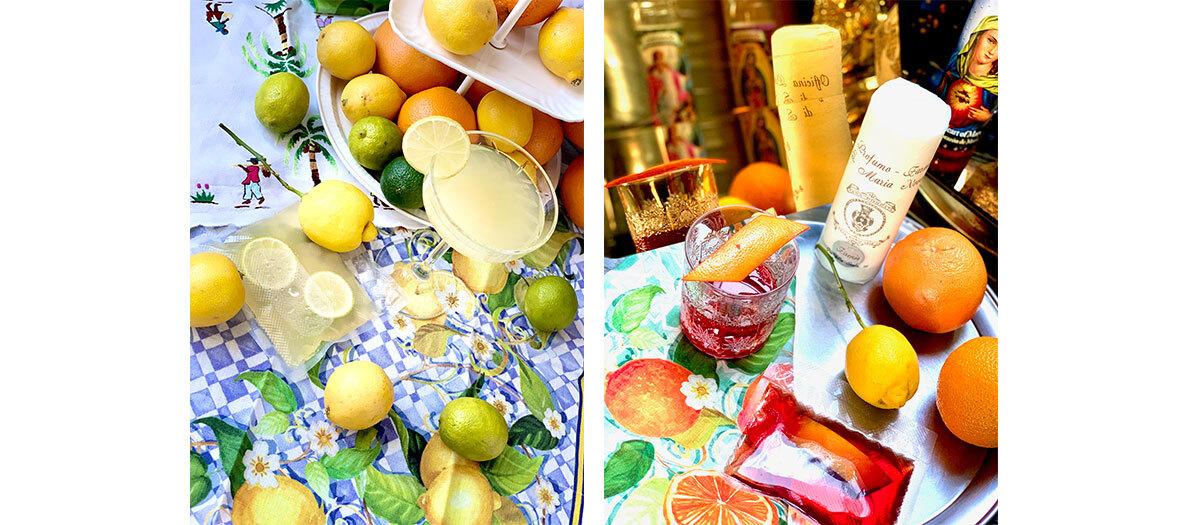 A la carte, signature cocktails from the bar: Negroni, Margarita and their incredible "Grapes and Peaches", a wild twist of rosé, peach gin, lemon juice and ginger (€9 in an individual format / €36 for 4).
And let's not forget a terrific selection of wines and natural bubbles such as Tète Nat- a natural sparkling wine from Touraine signed Nicolas Grosbois (€32) or a very nice rosé (€16 per bottle).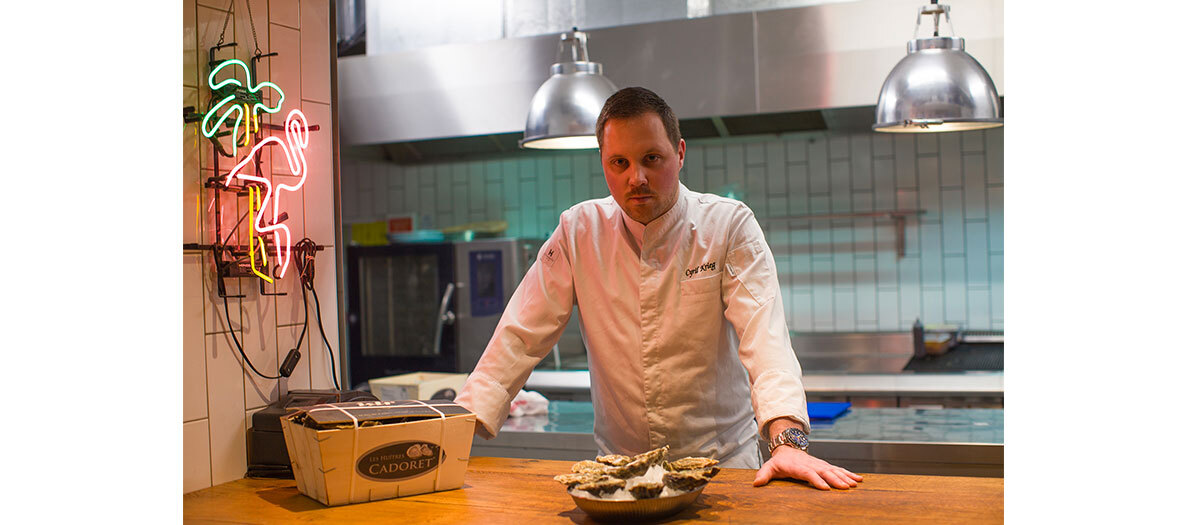 For a perfect pairing worthy of the most stylish bars in New York: fresh fines de claire n°3 oysters from the Amélie oyster house (€24 for 12 pieces), without forgetting the must-eats of snobby and natural nibbles with perfect sourcing: La Belle-Iloise canned foods in haute couture sardine mode or shredded mackerel with lemon from Menton (€5-6), tomme de Savoie with truffle (€7), burrata from Sanza (€7), house terrine of chicken and foie gras (€9 for 150g)...
Terrific happy hour baskets
For those who prefer well thought out formulas without choosing à la carte, ISTR has imagined very cool happy hour baskets such asa rosé aperitif for €27 with 1 bottle of La Maguelonne Coteaux de l'Ardèche + burrata + sesame grissini + terrine + bread. Joy!
Delivery in 30 minutes. Orders on istr.paris or take away Wednesday to Saturday from 4pm to 9pm.
Also discover theat homeroom-service signed Ducasse and the new must-go restaurant to be tested during the lockdown.