In keeping with these times of crisis, how does one zap the queue at the supermarket, avoid the crowds and stock up on good products? Here is a non-exhaustive list of the best grocery shops in Paris that are still ensuring their delivery system during the confinement.
Le Comptoir des Producteurs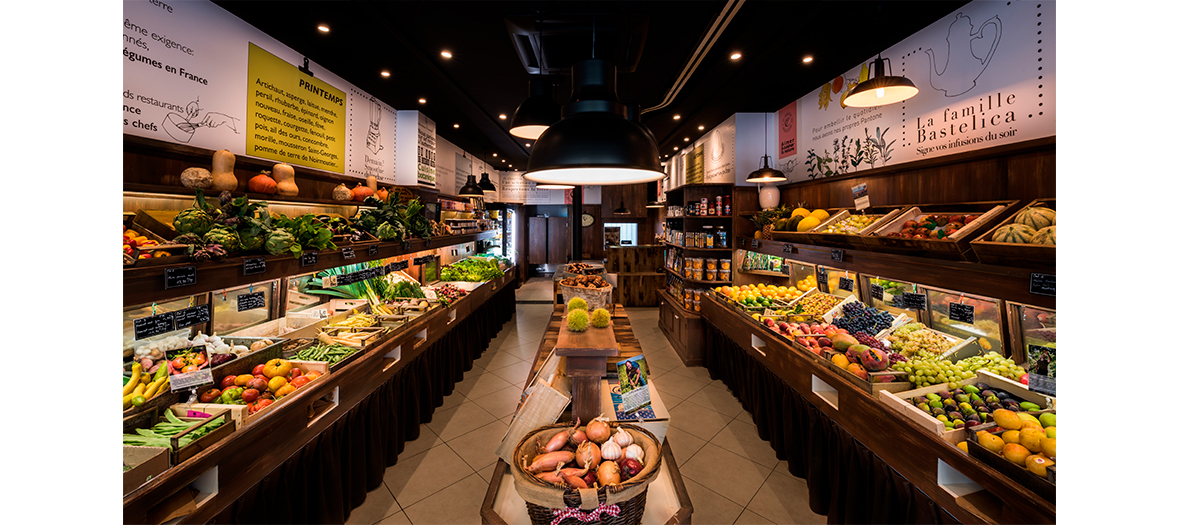 The Charraire supply in fruit and vegetables the leading starred chefs of the capital with the very best French products:
Les Vergers Saint-Eustache. Fruit and vegetable growers since 70 years and suppliers of the best tables in the capital, their boutique in the 14th will continue to supply Parisian gourmets with carrots, asparagus, pears, blood oranges and other aromatics. In the grocery department, one also finds delicious broths, dried fruit, pasta and canned goods.
Delivery all over Paris and close suburbs by the in-house service straight from the internet www.comptoirdesproducteurs.fr.
Home delivery starting at €30.
La Maison Plisson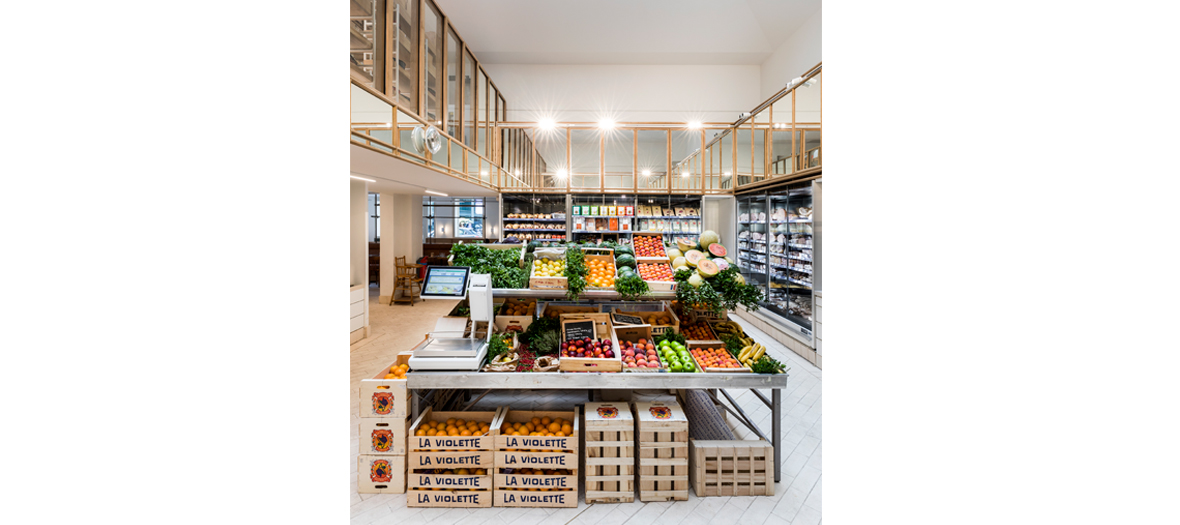 Cool: the most stylish food supplierof Paris (a concept revived by the one and only Delphine Plisson) is keeping both its shops open. While you can of course shop at the heart of these addresses with potential delivery service, the must is its e-shop www.lamaisonplisson.com—a haven for foodies.
Here they have everything, from prime ribs of beef to a crispy baguette, including Bordier butter, steaks, organic eggs, a Mont d'Or, bakers' madeleines, a terrific merguez, super spreads, granolas, fresh coffee from Caron, squeezable oranges and an ultra fresh salad to be enjoyed with their organic champagne. In short: life.
Orders on www.lamaisonplisson.com. Delivery in Paris by the in-house delivery staff.
93, Boulevard Beaumarchais, Paris 75003
35, Place du Marché Saint-Honoré, Paris 75001
Pipalottes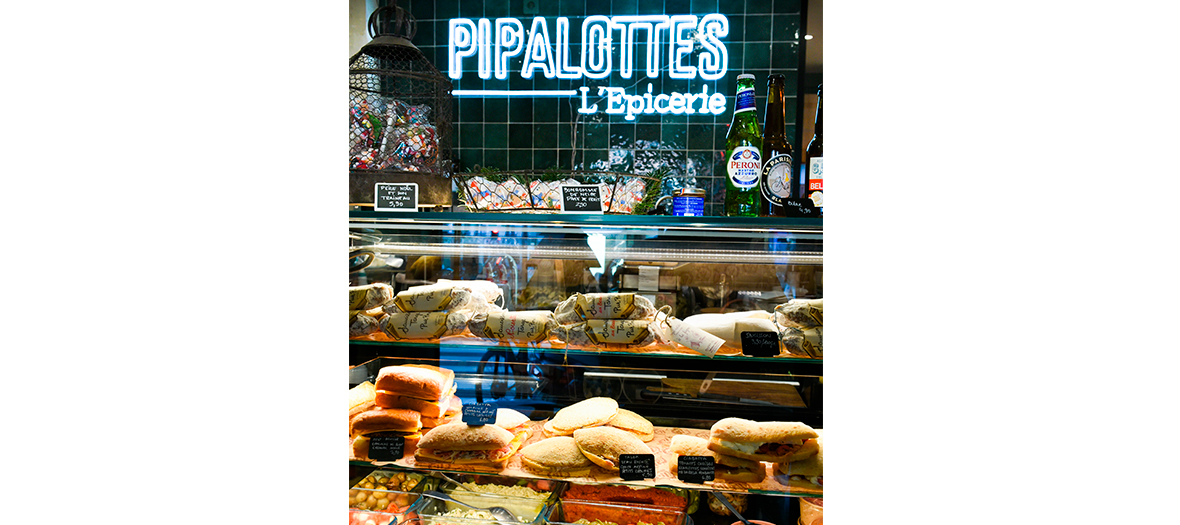 While the next-door restaurant is of course closed, the best grocery shop of the 9th is open—Uber Eats and Deliverooare in charge of deliveries. Phew. On the shelves: highly selected products such as terrific risotto preparations just in case there is a rush on the pasta, Kalios oils, but also a fab Bonnat chocolate, Boulom bread (from the bakery of Julien Duboué) or Mariage Frères teas. Another delight for cooking dummies: one finds wonderful ready-to-eat dishes such as quiches or risotto of coquillettes with truffles, without forgetting all the pastries by cheffe Sarah Travierand her incredible lemon tart.
Open from 10am to 9pm, 43, Rue de Rochechouart 75009 Paris
Fish and Shop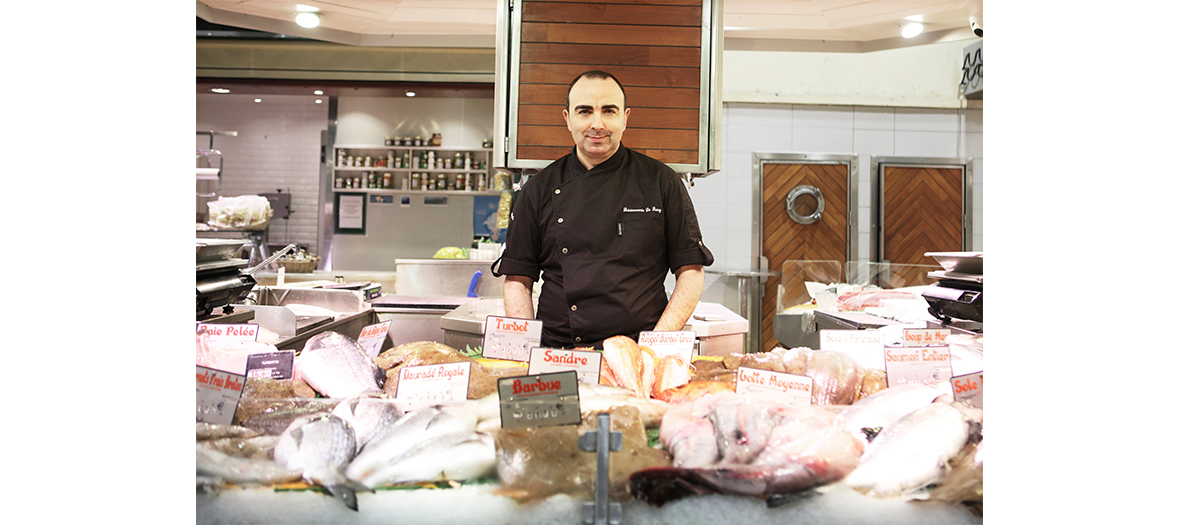 With this online seafaring counter, the tide comes to you! Elected best fishmonger in France, not only does Christophe Hierax supply many 3 stars such as Alain Ducasse,but also the rest of the world with oysters, red snapper, seabass and other exceptional fish.
Other delight: amazing taramas, deluxe smoked salmons and blinis without forgetting the delightful DIY sushi boxes, rice included!
Orders on www.fish-and-shop.fr
Also check out how to make your own delicious tartare or the mythical chocolate delight of La Grande Epicerie.