If Biarritz is the new Saint-Trop' of trendies, it's not for its sunsets on the ocean nor its waves for surfers. And if it were possible to enjoy a little extra happiness, it might be with a nice pair of espadrilles.
Scoop: the summer shoe in burlap is no longer the privilege of Basques. Especially when it comes with handsome materials and pastel colours such as those of Jox&An, the made in South-West label, whose name is inspired by the poet Joxean Artze—recently installed at the heart of the Marais. Joy!
A local know-how
Here, you well not find shoes to be worn until they literally fall apart. The espadrille is enhanced by elegant hues (pink and pale blue, tobacco, cream, raspberry…) and noble materials.
Leathers and fabrics are selected with a sustainable approach in Italy and in Spain, while the actual making is done by hand in a small Basque workshop labelized "Entreprise du Patrimoine Vivant".
The irresistible collection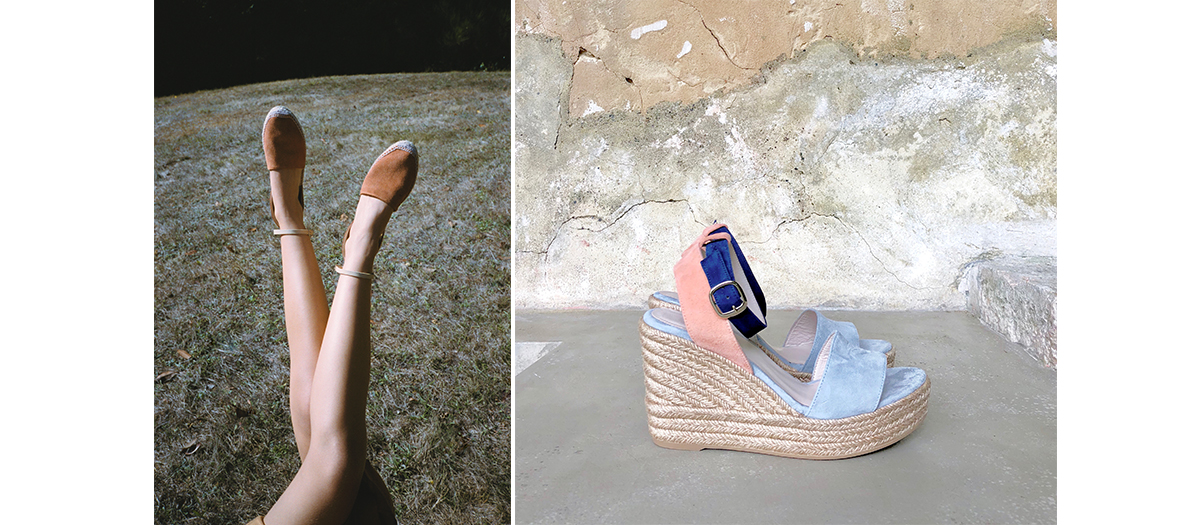 In this pretty boutique conceived like a large cocooning dressing room, here is the star of designer Katrina Tee: the espadrille in a wide array of styles: derbies, plain, with a bow, in leather, in canvas, wedged… Such chic pieces one might willingly wear them to the office.
Not a big espadrilles fan? Couture mules, sandals in leather and preppy moccasins will perfectly ensure the transition between being a daily urbanite and enjoying happy hour at night fall. To be noted also: a selection or accessories with hat, belt, towel shirt or small pullover for frisky evenings.
Also check out the entire collection on www.joxandan.com starting at €90.
Open Tuesday to Friday from 11am-7:30pm, on Saturday from 11:30am-7pm.
Also discover the first Parisian boutique of Manolo Blahnik and the ex New York, The Frankie Shop at the heart of the Marais.