Spotting exclusive pieces? Such is the speciality of this ultra cool  boutique at the heart of the Marais. After having conquered New-York, it's in Paris that The Frankie Shop has set down its globe-trotter luggage filled with far-flung treasures. Here is a debriefing!
TALENT SCOUT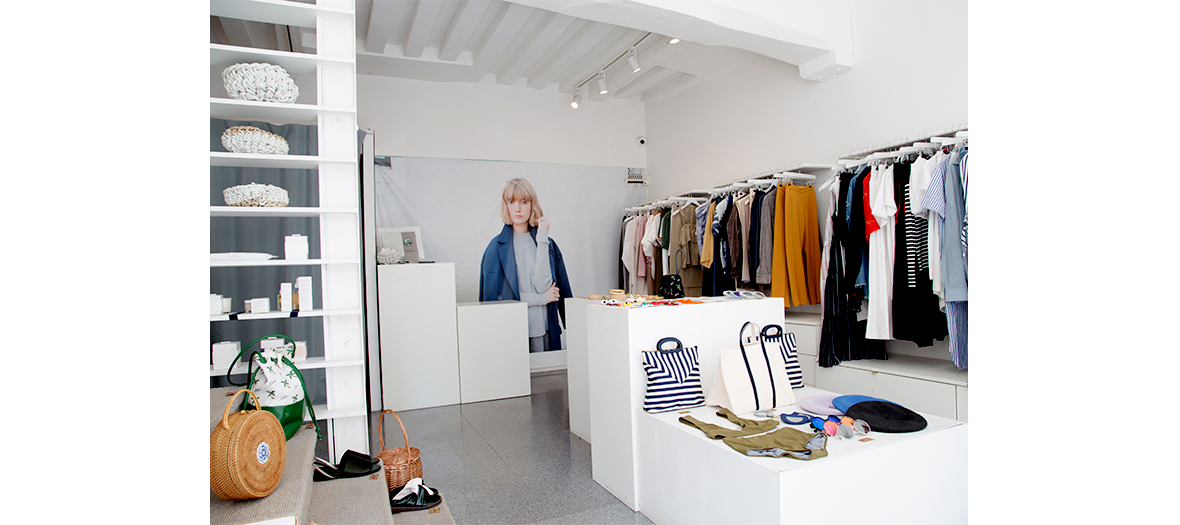 Located at the heart of the Marais on Rue Saint-Claude, The Frankie Shop multilabel is a real tavern of Alibaba for fashionistas on the prowl for novelty.
The mantra of this boutique?Spotting designer brands: Americans (Laura Lombardi, Rodjeber…), Danish (Rika Studios) or Korean (Eudon choi, Mos editions), still unknown on the Paris fashion scene: Their common denominator? Minimalist, original, of good quality and of course, "spot price".

The cool thing? An entire collection featuring their own brand, sometimes even more affordable than the rest of the selection.

UNIQUE PIECES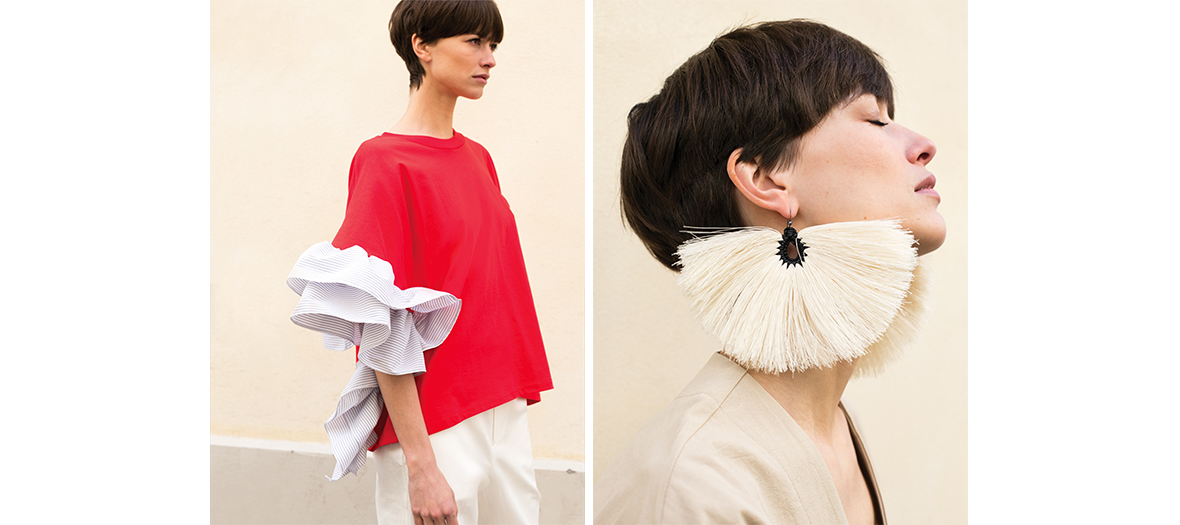 A far cry from cut and paste looks, here it's all about unique pieces and a very singular style. No need to stalk during hours the instagram accounts of stylish Parisiennes, The Frankie Shop does the job for you.
The most coquettish will surely be tempted by a pair of graphic earrings in a fab marble version by Rachel Comey (€128) matched up with a vinyl skirt by The Frankie Shop's own brand (€95). The most trendy by the pendant in a pearly initial version to be worn round the neck, by Timeless ( €126), on an oat belted blazer ( €154.50).
Even haters get their little corner with jewellery by Félicie aussi with funny and naughty engravings "silly bitch") and the highly amusing "move over bozo" candle (€30) to offer if you want to get the message through.
GREEN-VEGAN-COOL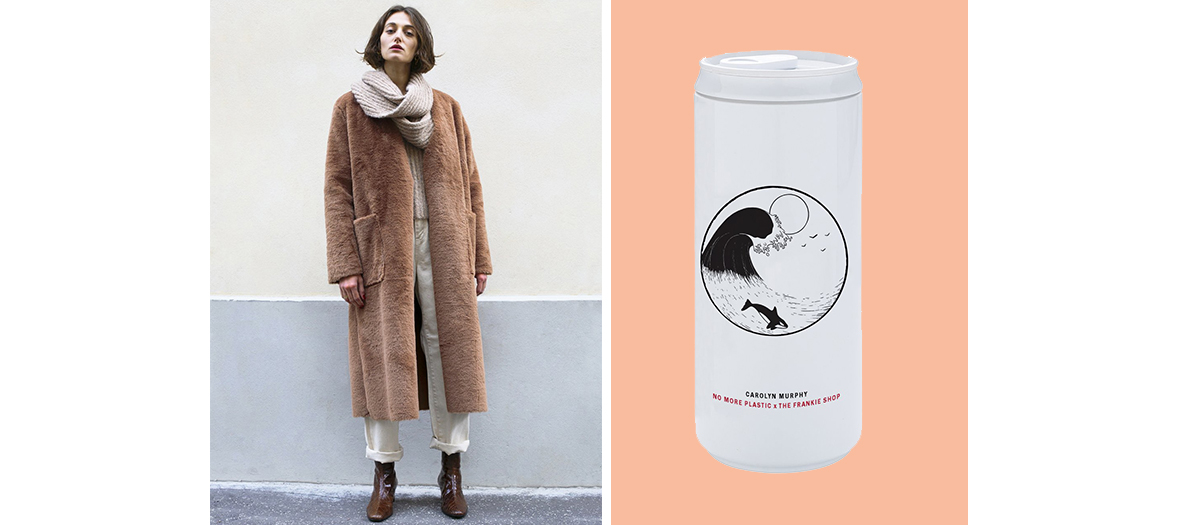 The small soul supplement of the boutique!  A more and more committed engagement. Between a collab with "no more plastic" that gives birth to a range of super stylish cans to fight against the overflowing of plastic bottles outrance and long term pollution.
Another strong point: 100% cruelty free furs ornamenting the boutique. High-end fake fur: we are all for it!
Open every day from noon to 7pm.


Also discover the favourited customized hot spot of Parisians.