The beautiful days are coming back (finally) and this is the opportunity to bring our gambettes to life. Key element of the Parisienne's wardrobe , I ask for the skirt . Chic or casual, midi or mini, flowery or retro patterns ... It lends itself to all occasions. We have found the most beautiful pieces of the season for you, from the most colorful to the most standardized.
Bohemianism in the city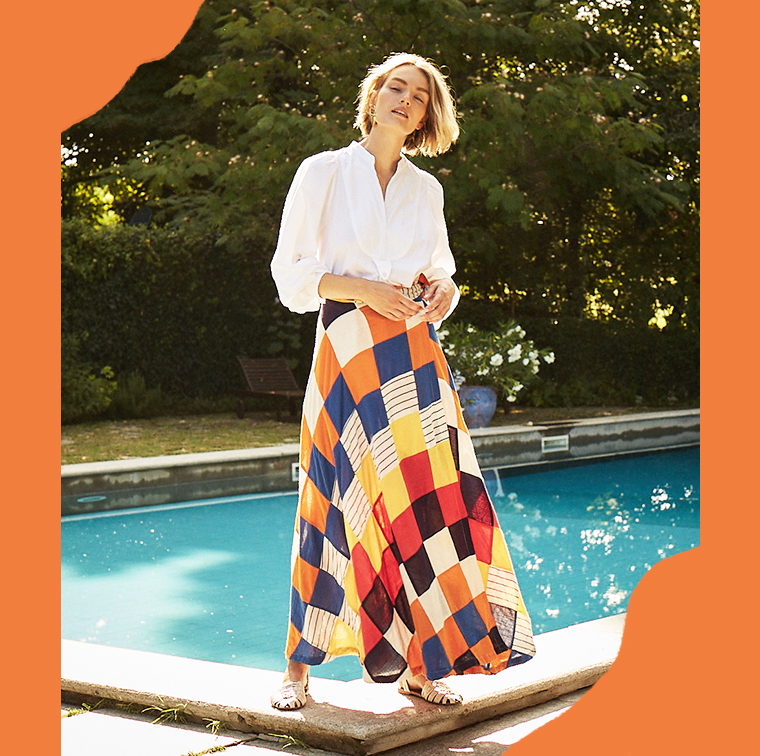 The Antik Batik long cotton skirt is a bohemian chic essential. This season, it is revealed in wallet mode , to adjust impeccably at the waist, to avoid the too loose effect.
How to wear it? Its graphic effect created by the patchwork of fabrics associated with a white shirt and a pair of sandals make it a perfect outfit for chilling in the city.
Tiles,Antik Batik , € 195 on sale at € 136.50 (available in stores and in May on the site)
A button pencil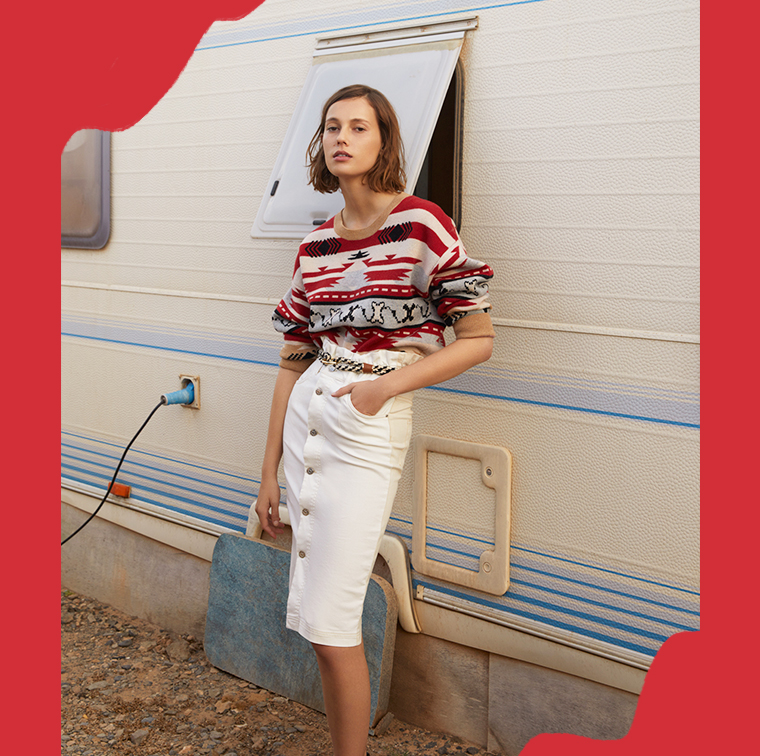 Tight fitting, sophisticated high waist , length just below the knee, Claudie Pierlot plays down the pencil skirt in a denim version with buttons, as sexy as you want.
How to wear it? With a colorful top tucked into the skirt and a pair of red mules (not too serious) to go to work.
Blanche, Claudie Pierlot , 155 €
The "mini" bourgeois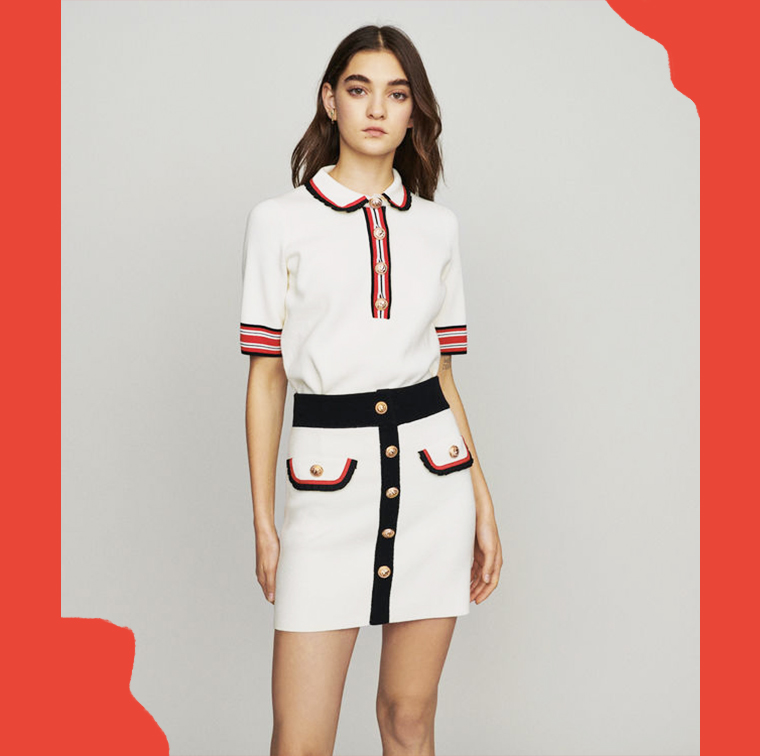 Inspired by the legendary wrap skirt of Chanel tailors , this " mini " Maje asserts its seriousness with officer buttons and flap pockets .
How to wear it? With a polo shirt and a pair of sneakers to contrast this resolutely bourgeois style.
Knit skirt, Maje , 195 €
The elegance of the poppy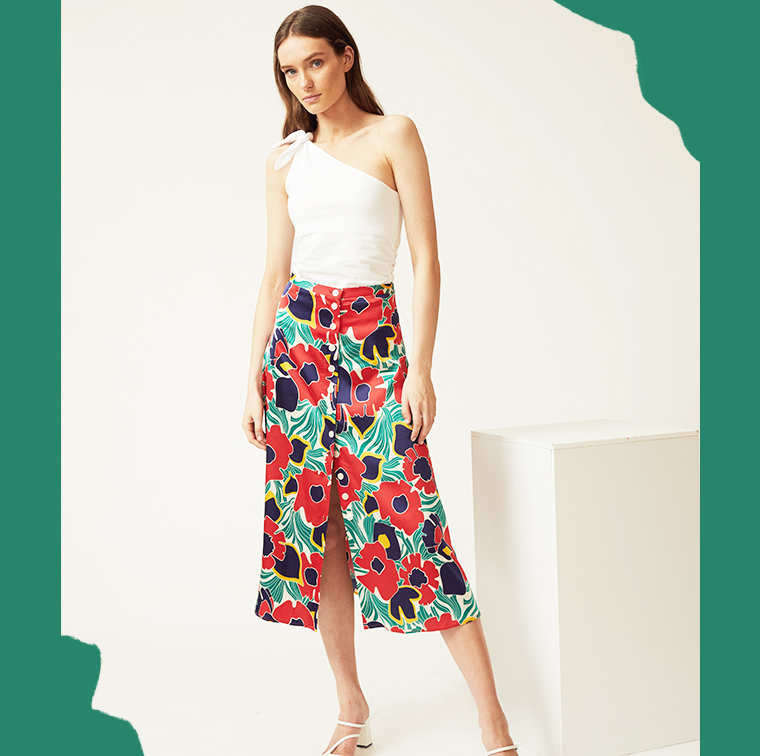 Super sensual, this poppy print skirt in stretch viscose satin provides a diva silhouette , casual Italian elegance and awesome comfort. Your BFF.
How to wear it? With a white t-shirt and small wedges to play it fresh and dapper. We dare the matching printed top for a set that gives the impression of a " dress " with the best effect.
Flowers, Mirae , 175 €
Ruffles and polka dots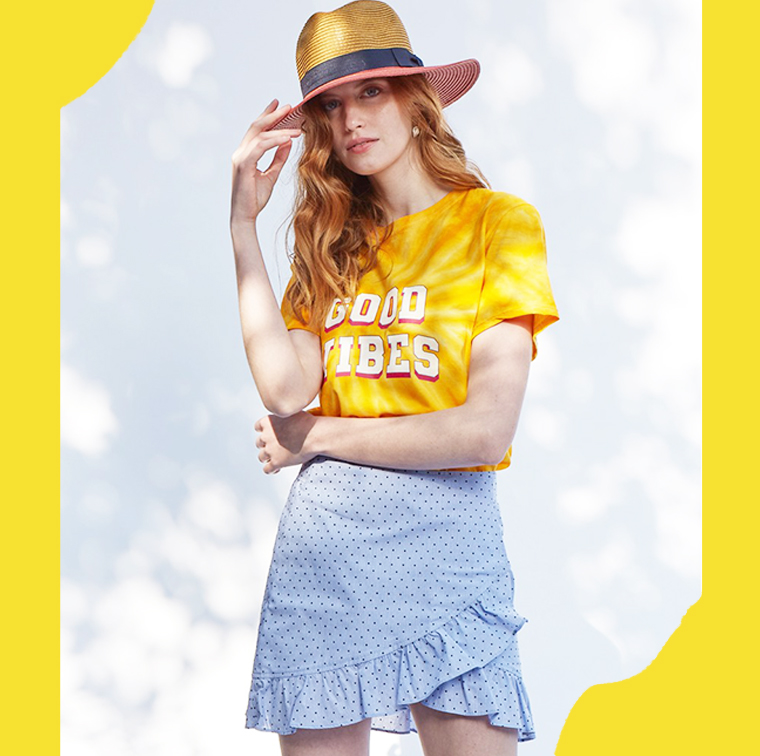 The lovers of the mini of the summer will not resist the collaboration Laury Thilleman x Parisienne and so . In this case, an irresistible ruffled skirt in bright blue and printed with small dots to make it cute.
How to wear it? With a silk blouse and a pair of patent leather moccasins in Paris. In tee-shirt fashion and barefoot at the playa.
Polka dots, Parisienne and so on , 65 €
The timeless stripes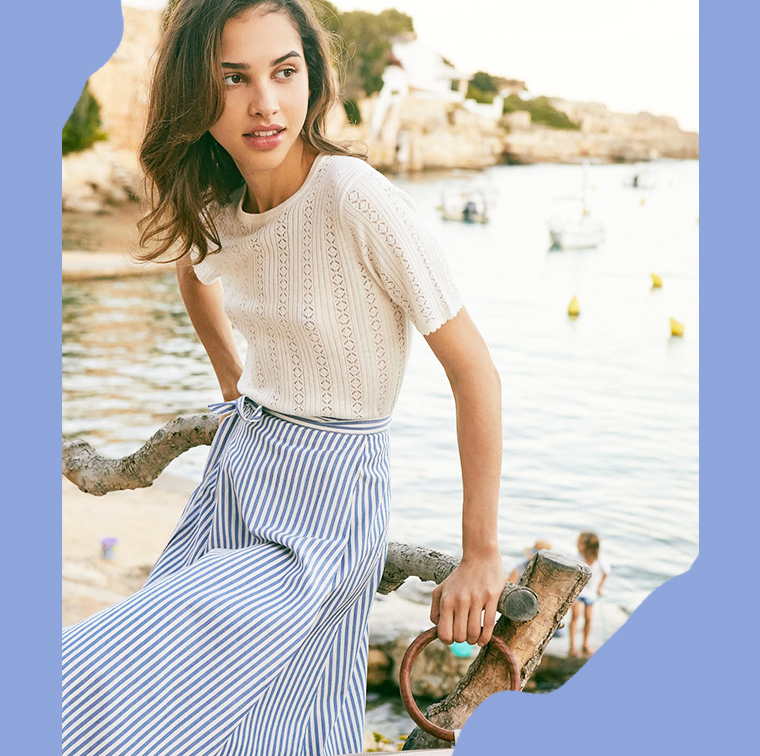 High waist and tightened at the waist , this fluid and light skirt is a pleasure to wear in addition to lengthening the silhouette.
How to wear it? With a pair of heeled sandals and a white lace top to look even taller and slimmer.
Stripes, Petite Mendigote , € 95
Rock romanticism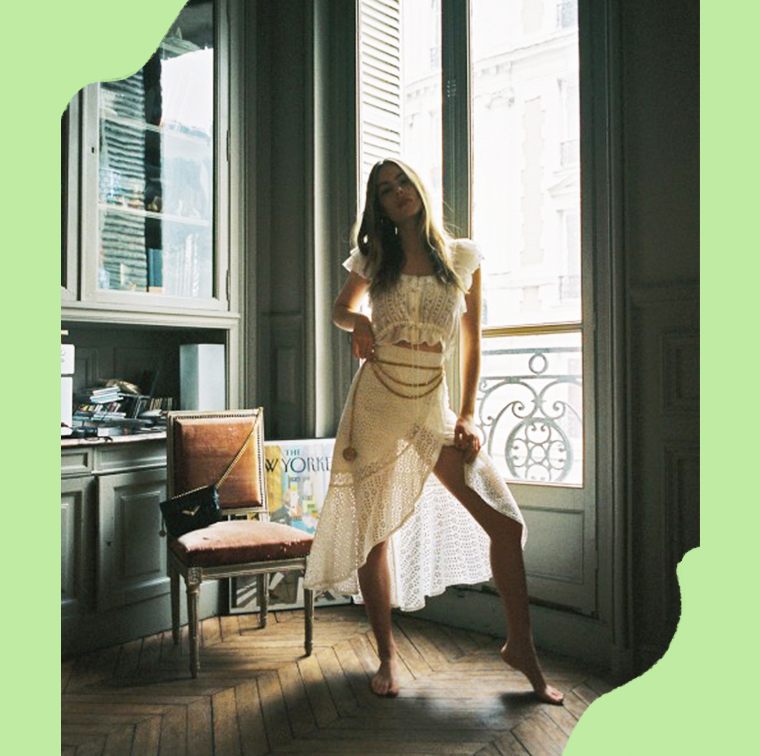 All in lace , shorter at the leg and high waist , this The Kooples skirt easily infiltrates the wardrobe of the poetic and rebellious Parisian.
How to wear it? With a lace top and a jeweled belt for an assumed hippie-chic allure , and a small perfecto instead of wool.
Lace, The Kooples , € 198
Colchicum in the meadows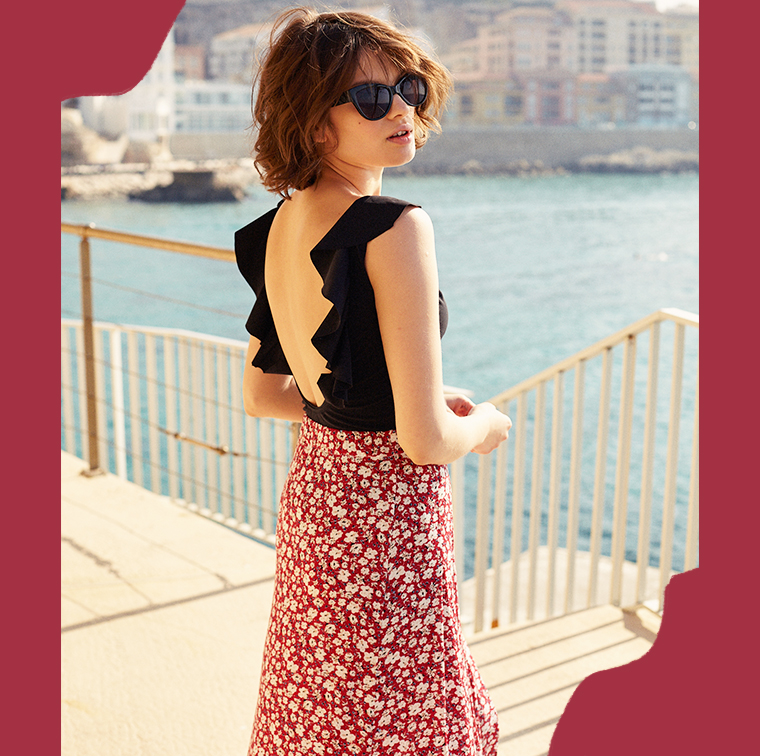 The timeless floral print has not aged a bit. This skirt in warm color and floral patterns has its place among your new summer essentials .
How to wear it? With everything, especially a denim jacket in the spring. We adopt it with heels to play it fatal or a pair of sneakers for the obsessive of comfort. NB: do not forget to wear a plain top to avoid too many prints.
Flowers, La Redoute , € 39.99
The chic of pleats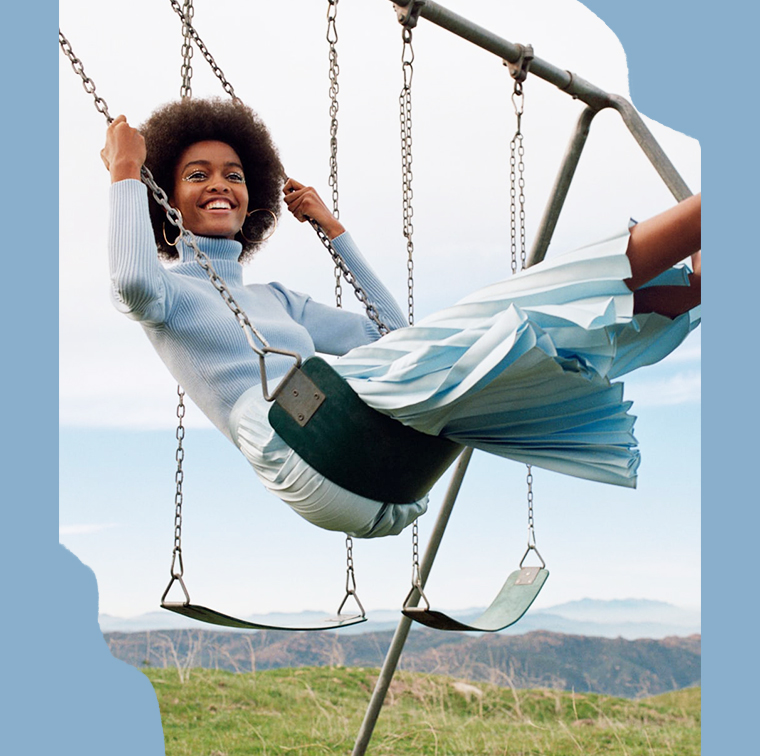 This pleated skirt goes with all the right chic favors . To attend a wedding or to go to work, she is sure to make zero mistakes .
How to wear it? Break up its retro side with a trendy sweater or a blouse in contemporary colors.
Pleated, Zara , € 29.95
Everything in motion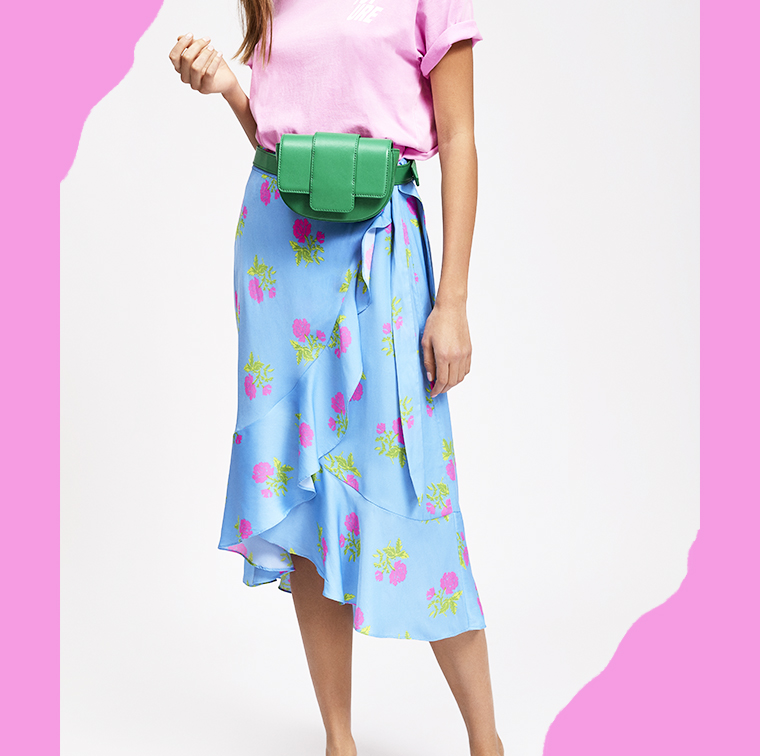 We present you the most colorful skirt of spring. The wrap cut and frills give it a hyper dynamic movement .
How to wear it? We associate it with a pink t-shirt and a pair of colorful slippers for a dapper look. The dream set for a weekend in the countryside.
Flowers, Essentiel Antwerp , 175 €
Also discover: the most beautiful shoes of spring and Bella Jones, the sunshine address of Parisiennes .