Here is an address that will never bore you. Nestled in the trendy Haut-Marais, Heureux les curieux renews itself every three weeks. After the Greek olive oils Adravasti, notebooks from La Compagnie du kraft and  Merci Maman personalizable jewellery, it's the turn of Noliju, the young label of sports clothes, to take over the 180 m² divided on the two level furiously clever space created by Sabrina Piperno.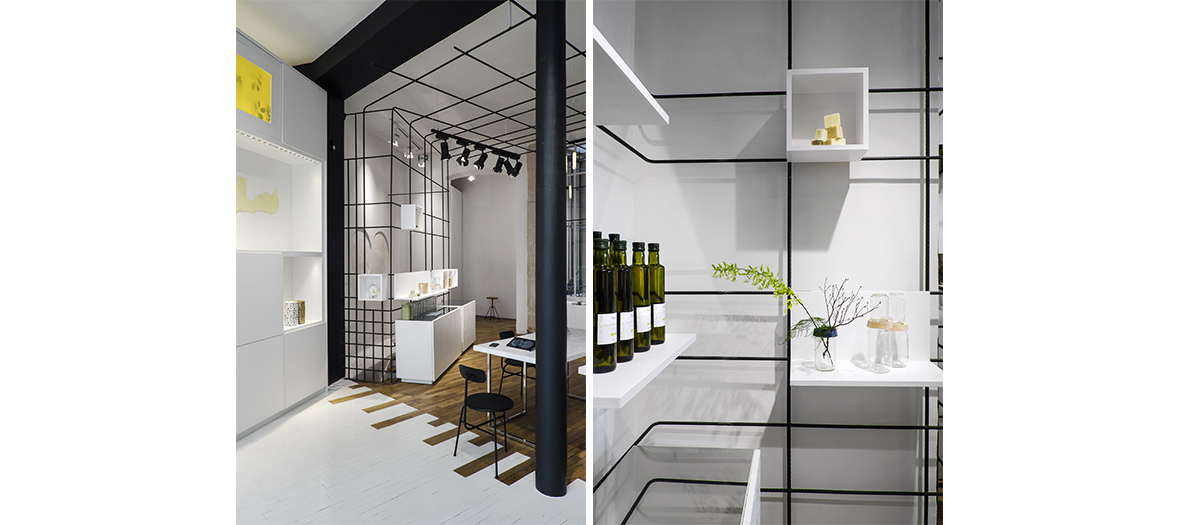 Like an incubator, not only does this retail expert (ex-Yves Rocher, Etam and Petit Bateau) offer a window-display, but also and mostly her precious advice to beginner brands and budding, present only on line for the most part. An occasion to get your hands on new trendy labels that deserve to be known.
Zoom on the occupant of the moment, Noliju, super stylish active wear, cut in high tech fabrics, that can be worn for a running sessions or a casual day at the office. Examples? The super feminine tank top with a back cleavage (€59), the brassière with a graphic print (€49) with matching leggings (€79) and the reversible blouson, best-seller of the label (€119).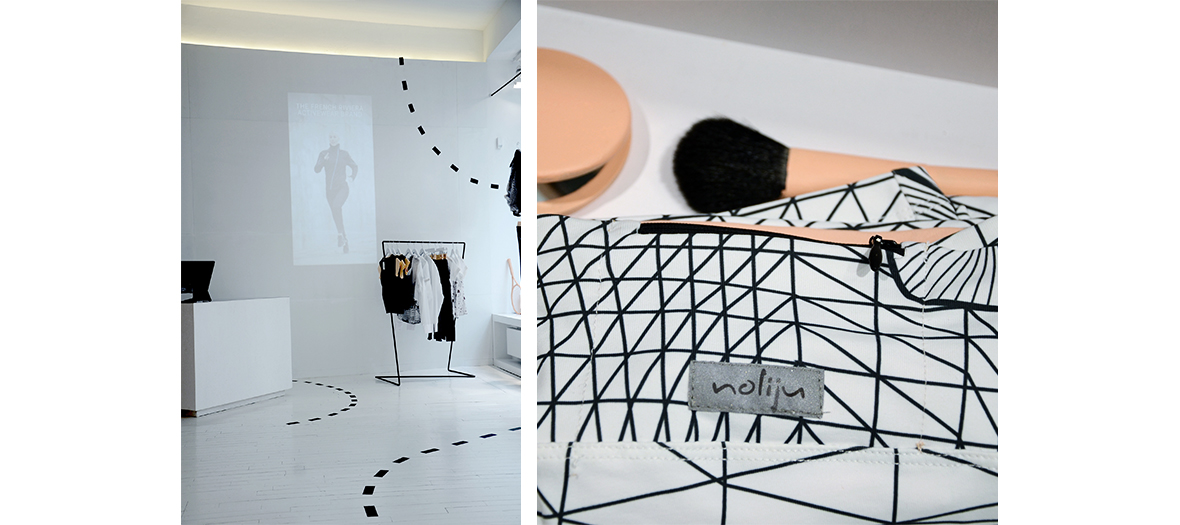 The plus: activities and workshops are offered during each residence. This time around, its Tigre Yoga that is creating the animation with free yoga courses, next sessions on Saturday the 9th of June.
Teasing, the clothing brand Kilomètre Paris will be next starting the 30th of June.
Open Tuesday to Saturday from 11am to 7pm, on Sunday from noon to 6pm. Noliju in residence until the 17 th of June 2018.
Also check out the new Maison Labiche boutique and Aujourd'hui demain.