You enjoy reading, but you sometimes watch on the sly TV-reality shows that fascinate you? Be reassured, you are not alone! Because TV reality has invaded our TV programs since the Loft in 2001 but is almost not treated in literature, we have found a real gem for you. In Réelle, Guillaume Sire questions the reason for ephemeral celebrity and the consequences on the personality. Fascinating.
A literary (and intelligent!) novel on TV reality
For the most literary types, have no fear: this novel was not written by Nabilla or Loana, but by a young writer with clever penmanship. In a Flaubert style, Guillaume Sire recalls the youth of Johanna, a young girl who grows up independently and dreams of becoming famous. At the end of the 90s, TV reality did not exist yet, only a few musical shows had emerged. After missing the casting for A star is born, Johanna becomes a cashier in a supermarket. When a producer calls her to organize a test, amongst other candidates, a brand new concept inspired by Big Brother, the young girl seizes the opportunity and accepts on the spot, at her own risk…
A flash back to Loft Story
It's by going back to the newspaper articles or reading again the stories of the candidates to recall the incredible buzz that the first TV reality sparked in France. Without mentioning the Loft nor the names of the candidates, the novel makes us realize how much the candidates, locked up 24/24 in a flat filled with cameras, were guinea pigs for a strange social and human. Their house in Saint-Tropez, the summer of the release attracted thousands of fans, the video of Loana and Jean-Edouard flirting in the pool was the center of all the conversations ... And as in real life with a certain Loana, the incredible celebrity of Johanna when she came out cost her a great deal afterwards...
Verdict
By questioning the morality of TV-reality producers question the morality of TV-reality producers and the true de motivations of the candidates, Guillaume Sire kicks into the anthill of a well oiled system that continues to create damages (cf Nabilla knifing her boyfriend in 2015). This literary outlook on TV-reality that fascinates the most curious amongst us is quite revealing. Brilliant.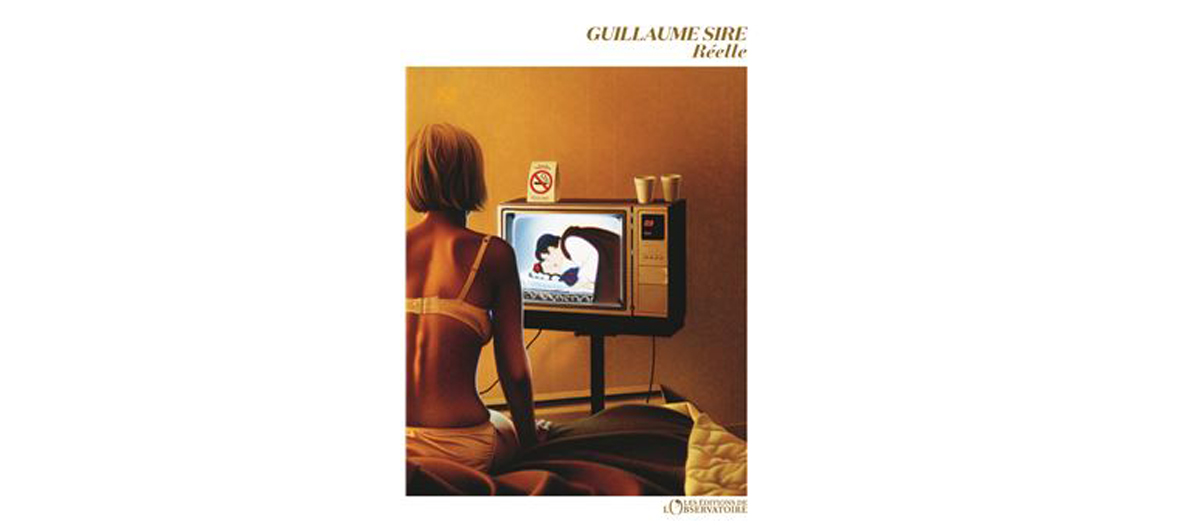 Réelle, Guillaume Sire, Éditions de l'Observatoire, 20€
Also discover : The novel which threatens François de Rugy