©Thomas Garnier
If Paris is worth a mass , Versailles is well worth the detour! The most chic countryside in Île-de-France is only 35 minutes from the capital (line L at Paris Saint-Lazare station), so here are the 3 good reasons to go there to enjoy of a moment out of time.
Rediscover the Castle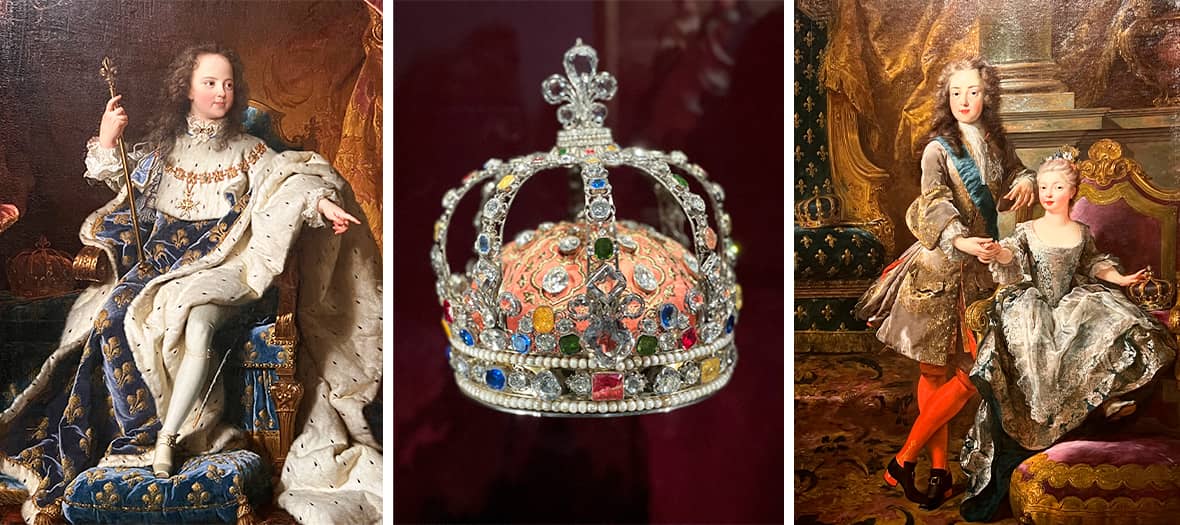 ©Château de Versailles
If in the collective imagination, Versailles is immediately associated with the Sun King , the castle experienced a completely different era under Louis XV , the "beloved king " of France and Navarre .
The Louis XV, passions of a king exhibition traces the monarch's private journey from his upbringing as a mischievous child to his shy and melancholy adult personality . A pious but loving man, passionate about science , botany , hunting , architecture and… pineapples! Fabulous portraits, cabinet-of-curiosities (like Edward Nairne's electrostatic machine ), period china and silverware on display among hand-written menus, rococo art do you want some here you go, but above all the famous Passemant clock renovated thanks to the sponsorship of Rolex France , here is a bit of the mood of the Versailles of Louis XV that we can expect.
We also take the opportunity to visit the sumptuous apartments of Madame Du Barry (the king's favorite who succeeds the Pompadour ): 14 rooms renovated in accordance with traditional techniques, decorated with splendor and refinement, located on the second floor of the castle, near immediately from the king's private apartments .
And after ? A royal, glamorous and gourmet tea time at Angelina located in the Allée des Deux-Trianons (open Tuesday to Saturday from 10 a.m. to 5 p.m.) to end this visit in style.
Louis XV, passions of a king , from October 18 to February 19, open daily from 9 a.m. to 6:30 p.m. until October 31, closing at 5 p.m. from November 1, Château de Versailles Place d'Armes, 78000 Versailles, price €19.50, online reservations
Trust the most popular table in the kingdom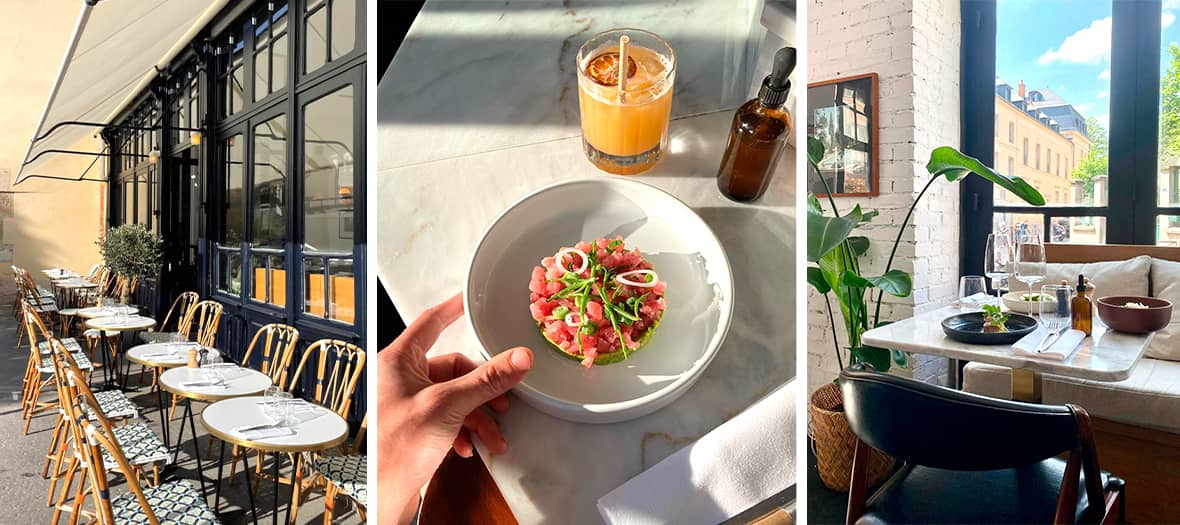 ©You Restaurant
You is the story of two close and passionate childhood friends: Maxime (formerly Hôtel Costes ) and Arthur Bigot (from the Bigot dynasty , the most popular bakery in Versailles ). While one manages his kitchen with a masterful hand, the other welcomes customers and twirls between the tables to provide a super quality service inspired by his experiences in the greatest Parisian palaces .
A stone's throw from the castle, this place brings together the microcosm of Versailles . We come at lunchtime for an egg parfait with chanterelles and baby spinach (€10) as a starter. We continue with a spelled parmiggiano and butternut risotto (€19) to finish with a vanilla cream and pecan praline brioche (€10).
In the evening, Versailles' golden youth come to taste the house's signature cocktails ( Amaretto Sour €12) in a cozy atmosphere to the rhythm of a chill playlist.
You , 5 rue du Vieux Versailles, 78000 Versailles, open Tuesday and Wednesday from 12 p.m. to 2 p.m. and from 7 p.m. to 11 p.m., from Thursday to Saturday from 12 p.m. to 2.30 p.m. and from 7 p.m. to 11 p.m. reservations on 0130213123
And after ? We stroll to the Passage des Antiquaires (Passage de la Geôle rue du Bailliage, 17 minutes on foot), the nerve center of the art market in Versailles : a place steeped in history where it is possible to admire furniture , engravings, old and more modern paintings, silverware…
Get pampered at Spa Guerlain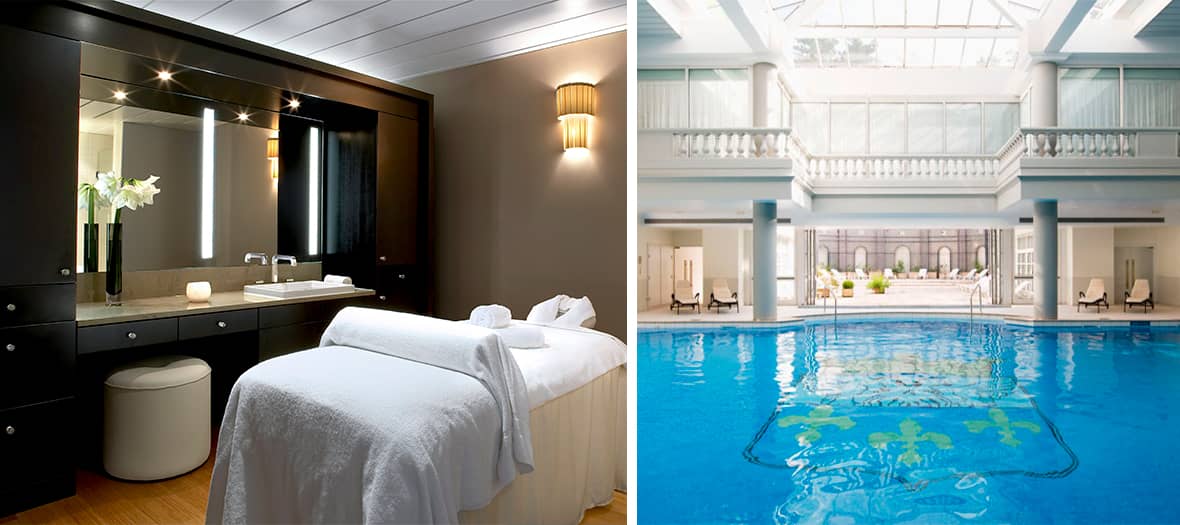 ©Waldorf Astoria Versailles – Trianon Palace
Two full hours of absolute kif is what awaits you at the Waldorf Astoria Trianon Palace Versailles , so please leave your mental charge at the entrance, thank you.
The hotel's Guerlain Spa , a vast and magnificent 2,800 m² setting entirely dedicated to well-being, is launching a brand new tailor-made face and body treatment called Secret de la Reine (or du Roi, we adapt) . This exclusive ritual - it does not exist anywhere else - has the particularity of being 100% personalized. " Me, myself and I " mode activated.
After filling out a questionnaire on your state of health, your possible skin problems and the areas you want to focus on, the fairy, sorry the practitioner, takes stock of your needs. Relaxing or energizing, gentle or invigorating , it's up to you, it being specified that the massages cover the top of the head to the tip of the toes.
For the face: make-up removal, exfoliation, deep cleansing, mask, serum, moisturizer, all with products from Guerlain's famous Abeille Royale range , formulated with a prodigious repairing concentrate.
And after ? A splash in the heated swimming pool , a hammam or sauna session , an ultimate moment of serenity and well-deserved relaxation.
Queen's/King's Secret treatment , from €400. Reservations on 01 30 84 51 40 or by e-mail spa.trianon@waldorfastoria.com .

Also discover glamping and private spa less than an hour from Paris and the top addresses of the rue des Rosiers