We have good news for Loubi-addicts… After a first edition, the Christian Louboutin nail bar is making a comeback in the glitzy Mandarin Oriental Paris palace.
The protocol: after an oshibori session, the Japanese technique of the warm towel soaked in perfume oil, during which nails are filed, polished, with cuticles pushed back, then comes the choice of nail polish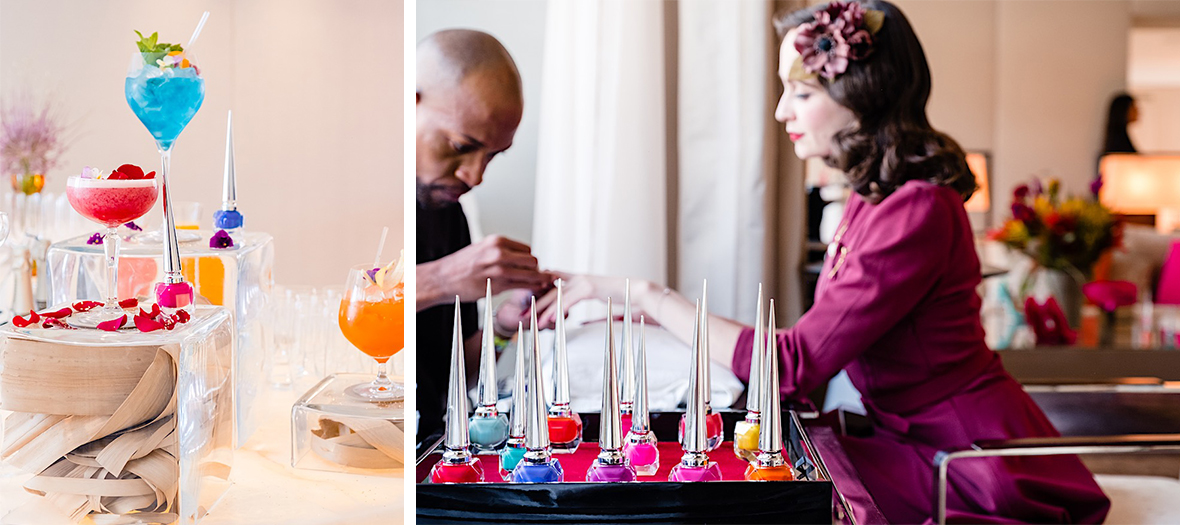 This time, the experience goes one step further. No longer your nails will be lacquered with a red range chosen by the favourite designer of Parisiennes. Ten pop and tangy hues appear and while this is all happening, you can enjoy a cocktail that matches three of these new nail polishes.
These cocktails with or without alcohol in limited edition are named after three of the emblematic nails polishes from the Pop collection signed Christian Louboutin:
- L'Escatin, a no-alcohol cocktail with carrot and pineapple juices, ginger spiced peach syrup with a pretty orange colour.
- Le Bengali, whose fab pink enhances the mix of vodka, lemon, crushed raspberries and egg white
- Le Baraboum, a deep blue elixir concocted with curaçao, vodka, Saint-Germain liqueur and champagne
So now just choose between the nuances of the new range or stick to the iconic red and other classics (deep black, pastel pink and nude)...
Manucure Christian Louboutin 30mn, €45, cocktail €27
2 manicure applications + 2 cocktails: €120
Reservation mandatory at the Spa Mandarin Oriental, 01 70 98 73 35.
Only between the 18th of June and the 7th of July
Also discover the favourite products of Do it in Paris.