This is the new big trend that is coming to Paris . A new generation of green studios that offer quick sessions of less than 1 hour.

The concept ? A unique practice in the spirit of indoor cycling, which mixes an ultra-tonic refining vinyasa and cardio in fully heated studios plunged in the dark, for an effective urban detox. Ideal for those who do not like the slow side of yoga ... But confusing for followers of its quiet strength. We let you be the judges.
Poses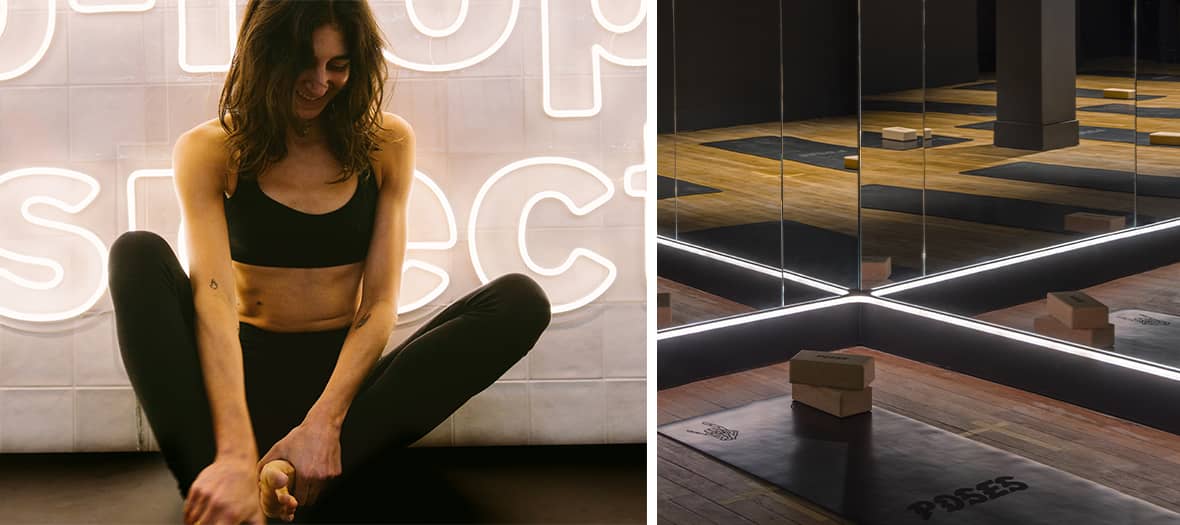 The place. A small miracle in the heart of the frenzy of the Marais ! Nestled in a former stable where we also find the offices of Uber or the studios of trendy DAs, Poses is displayed as a virtuous green-friendly ecosystem, even in the products offered in their changing rooms which resemble a spa. , with Oh My Cream and Ren to pamper themselves. The dream. Another heart asset: their stunning outfits in collab with Nike , on sale on site.
The practice. Created by the team of the founder of Dynamo , this Vinyasa- inspired method promises to be as disruptive and hyper intense as cycling lessons… and also soaring when you get out of it. Clearly, the mood is the same: you must not let go, and the coaches, all reconverted to the Poses religion, push you to your limits in the dark and with the micro heat to support it. In short: the new legal drug of the moment to shoot endorphins.
No subscriptions. € 27 per session. € 16 with a degressive ticket pack. Info and reservations on poses-yoga.com
Poses 21 rue des Filles du Calvaires, Paris 3rd
Riise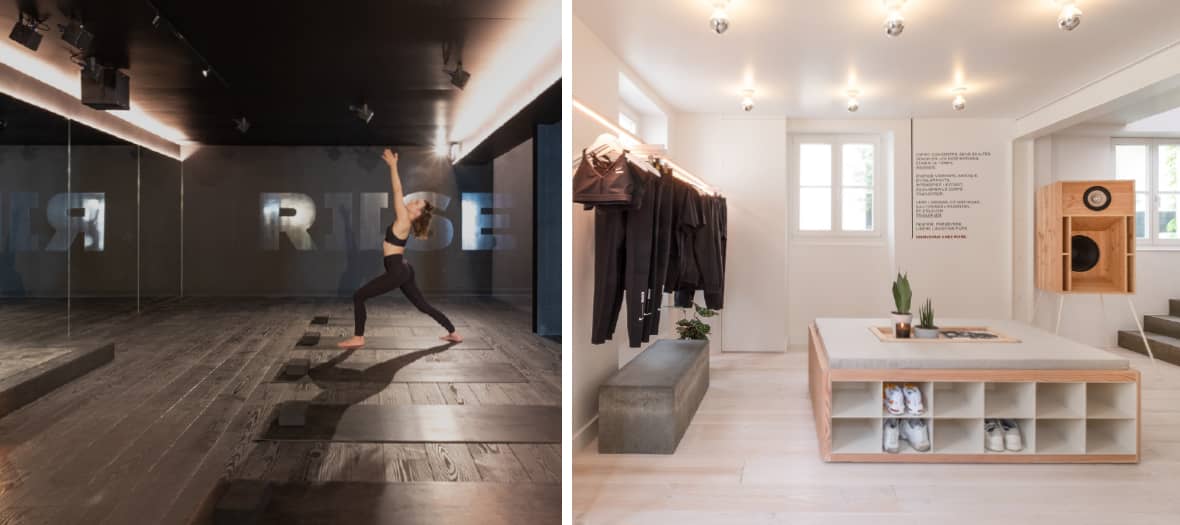 The place. A minimalist indoor studio signed LEBRAND® (Dynamo Cycling, Le Cercle Boxing) which immediately immerses you in a Californian mood with a cool and well-thought-out little setting for city dwellers who find it difficult to fit in a workout during the week. In the well-done locker rooms: towels and showers available, not to mention deos, makeup remover, moisturizing milks, hair dryer and straightener to get a makeover before going to work or dinner. Efficient!
The practice. A room in the dark overheated to detox with coaches who have proven themselves, equipped with a microphone to guide their students on a soundtrack to block. Clearly, you must have already practiced a few sessions to be able to follow. Let's go for 50 minutes watch in hand where we connect very dynamic flows punctuated by small Pulse sequences for muscle strengthening. Operation bikini body successful.
15 € the trial lesson, 20 € with a pack of decreasing tickets.
Riise 9 rue Charlot, Paris 3rd

Also discover Bloom, The first modern meditation studio in Paris and these yogas that repair us.