Yoga in immersion , in an art gallery or a luxury spa : zoom in on the new spots in sight to perfect your flow and open your chakras . Namaste bitches.
Most arty: 110 Honored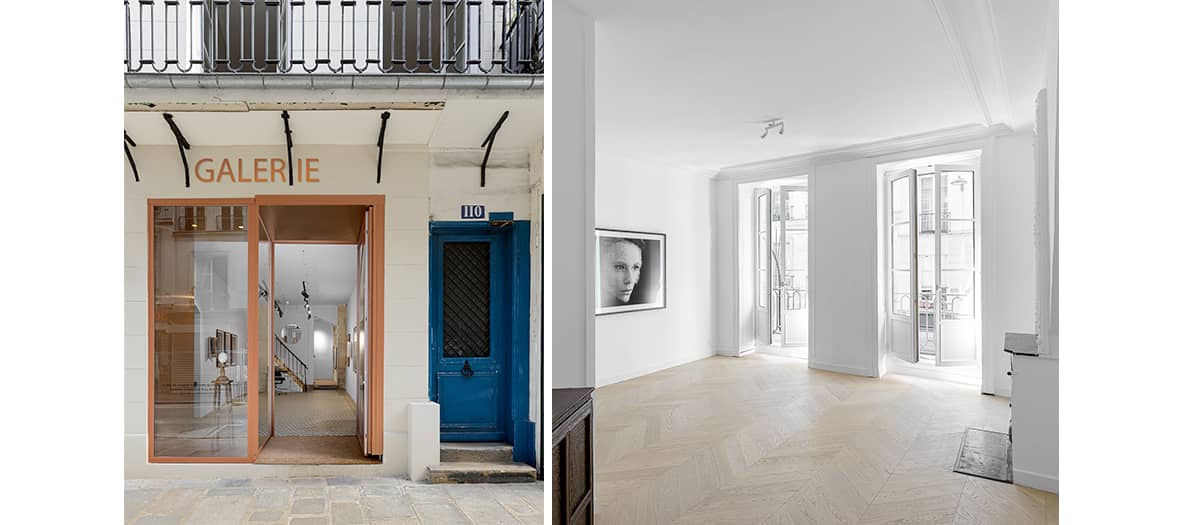 For whom: yogis with well-made heads.
The vibe: a mix and match of wellness , food and culture in one of the city's most prestigious streets. In place of a former florist on rue Saint-Honoré , this new hub of 300 m² on three floors is already panicking all of Paris. And for good reason. Both a yoga center and a photo gallery (curated by Sidonie Gaychet , ex of the Vu' agency and the Polka gallery ), 110 Honoré will soon open a locavore restaurant , a bar and a music studio .
The signature course: a vinyasa in a small group (ten mats maximum) in a room with parquet floor and fireplace guided by Lorette Barron , ex-programmer of Wanderlust who fell into the yoga pot. On the program: a tonic and demanding flow with a focus on alignments and a peak pose (bridge, crow…) to challenge yourself. Also to be discovered: kundalini , yin and prenatal yoga with classes four times a day from Monday to Friday (€20).
We love it: from October 7, sound installations by artist Mariana Hahn will rock yogis during their sessions.
110 Honoré , 110 rue Saint-Honoré, 1st
The most foodie: Ground To Grow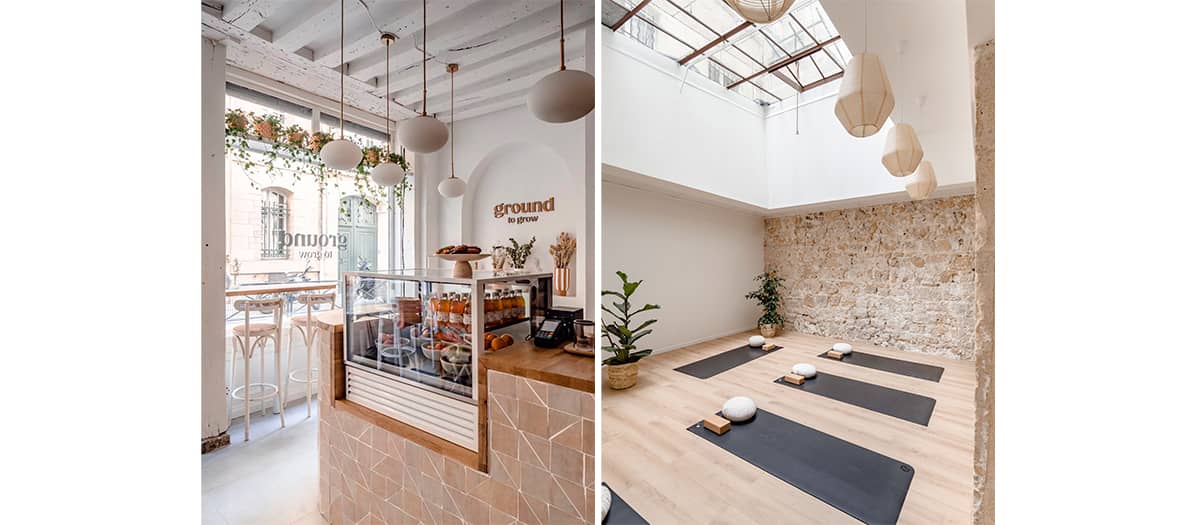 For whom: Epicureans who flourish at the table as well as on the carpet.
The vibe: a café-restaurant doubled as a freshly hatched yoga house in the Marais , incubated by Hélène Te , ex-right arm of the Bao Family ( Petit Bao , Gros Bao ) who passed through the world of luxury and high jewelry . Between raw materials and natural colours, the decor infuses just the right amount of good vibes to chill all day while sipping a delicious matcha latte . On the yoga side , the large brand new room in the back of the shop ticks all the Zen boxes with a skylight, stone wall and state-of-the-art carpet.
The signature course: the schedule is still in the test phase, but we highly recommend the Vinyasa & Inversions course by Alice Clerc , an ultra-promising baby teacher already cast at Riise and Episod . A well-calibrated session with options to progress at your own pace and slam your first headstand before Christmas (#goal). Also to try: hatha , power yoga and training sessions reserved for men (single class €25).
We love: improvising a lunch after exercise. It must be said that the menu has something to make your mouth water: poke bowl with ginger-peanut sauce, quinoa, sweet potatoes and miso-glazed eggplant (€13), homemade pastries (from €3.80) and healthy drinks with freshly squeezed juices (€6), kombuchas (€5.5), sparkling infusions (€5.5)… In short, everything we love, only better!
Ground To Grow , 28 rue Chapon, 3rd
The most VIP: Studio Riviera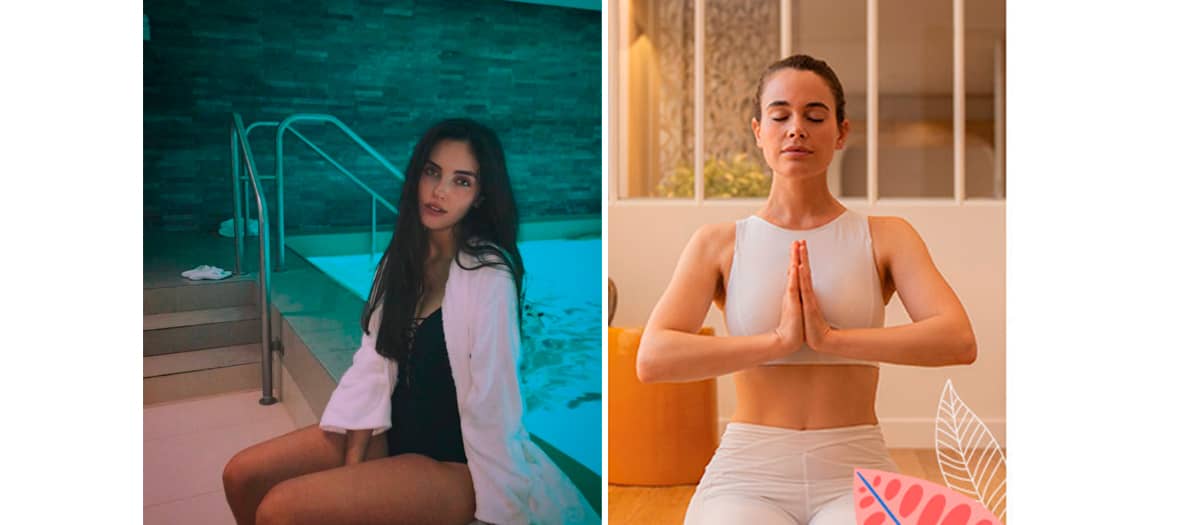 For whom: phobics of crowded courtyards who yearn for a bit of luxury, calm and voluptuousness.
The vibe: already equipped with a gym and an indoor swimming pool , the Villa Thalgo , an exceptional spa just a stone's throw from Troca , now offers yoga classes reserved for the happy few (no more than six students per session ). Exit the crush in the locker rooms, the smell of sweat and the tightly stuck carpets. Here, treat yourself to a bubble of serenity in a decor with a French Riviera atmosphere : lounge sofas, detox water and soft music...
The signature class: every Monday evening, yoga for all levels focused on muscle building with Pilates and sheathing to tone the abs. Notice to purists: classes are given by sports coaches and not yoga teachers . Top to refine the silhouette , less for accuracy and feeling in the postures (50 € or 20 € via Gymlib ).
We adore: prolonging the kif by booking a spa treatment. The perfect me-time .
Villa Thalgo , 8 avenue Raymond Poincaré, 16th
The most "Like in LA": Snake & Twist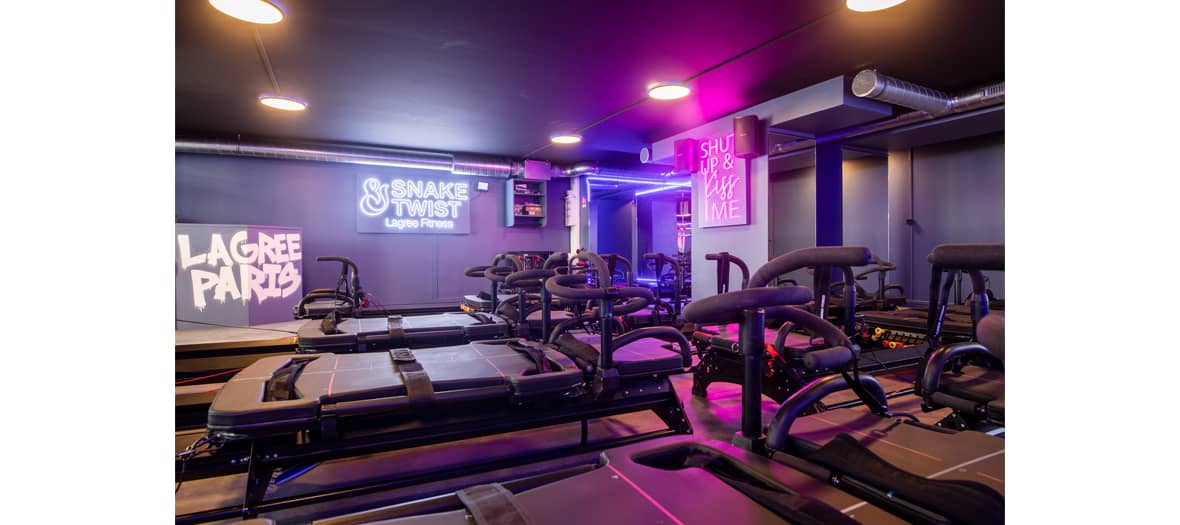 For whom: extreme yogis who want to see results.
The vibe: the States, as if we were there! Marcia Segal , the Mexican queen of Parisian fitness , continues to write her success story with a new hub in the 9th arrondissement. The magic recipe of Snake & Twist ? Classes all day long, teachers from all over the world and a resolutely feel good atmosphere . Not to mention the banging decor based on neon lights, brick walls and street art. Well seen : the angel wings spotted on the Insta accounts of it-girls from Los Angeles .
The signature class: Hot power yoga , a mix of vinyasa and bikram . Translation: a full-bodied sequence of postures (there is a level!) in an infrared-heated room . The goal: to evacuate toxins and increase the cardio. In the mile: we sweat liters (RIP the brushing ) but we come out with a smile and pumped up! Single lesson: €30.
We adore: the fashion corner with a selection of leggings , bras and tops to make the most stylish yogis drool over.
Snake & Twist , 53 rue Rodier, 9th and 66 bis rue Saint-Didier, 16th

The most immersive: My Ginger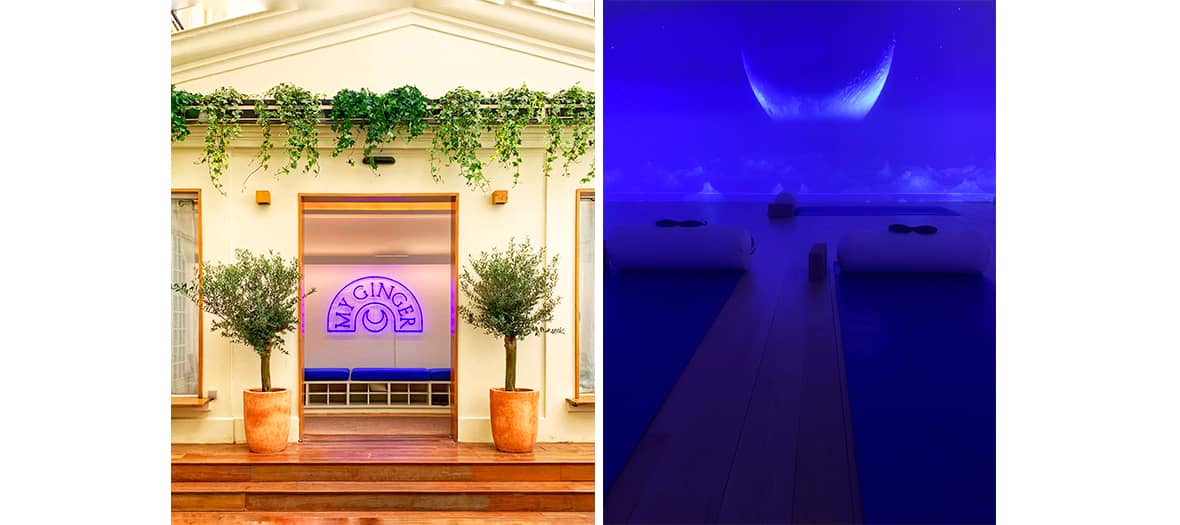 For whom: overexcited Parisiennes who need to disconnect.
The vibe: futuristic. This former Protestant temple at the end of a cobbled courtyard is the new buzzing spot in Saint-Germain . After the closure of Kshanti , the studio of Catalina Denis , the Selve sisters, Candice and Jennifer launched My Ginger with a whole new concept of immersive yoga .
The signature course: the Yinyasa , invented by star yogi Mathieu Boldron , which combines yin postures held between 2 and 5 minutes to work the muscles in depth and dynamic asanas . The high added value: films projected on the walls that give the impression of practicing in the middle of nature, in the middle of a waterfall or on a tropical beach . Foot. Single lesson €28.
We love it: it may be a detail for you, but… lockers equipped with smartphone chargers are a real good idea.
My Ginger , 13 rue du Vieux Colombier, 6th

Also discover the hottest yoga studios in Paris and the best back-to-school sports apps .