It's hard to get back to a sports routine after the holiday break. Just to get back to it gently, we've unearthed five great apps for you to get moving and stay motivated. Pilates, yoga or running: all you have to do is choose your team!
TEAM YOGA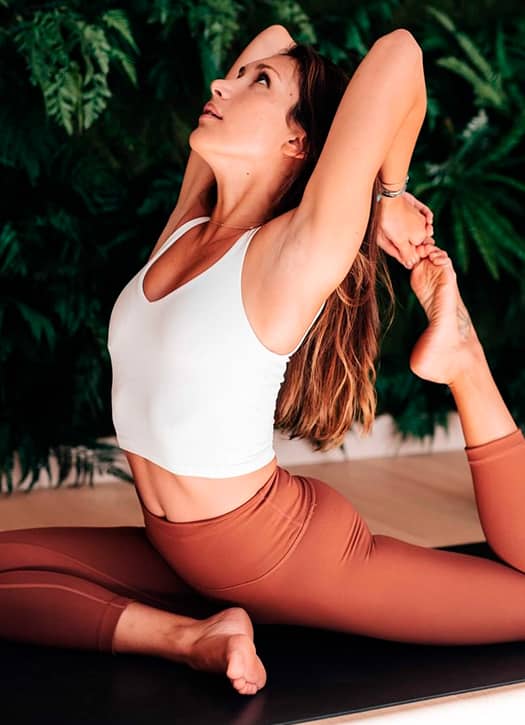 The app to download: TIGER YOGA PLAY
For whom: Those nostalgic for the Tigres Marais and Chaillot fires.
The pitch: May 2022, thunderclap in the Parisian yogasphere! Tigre Yoga , the network of studios founded by Elodie Garamond , is closing (due to the covid crisis). Good news for yoginis addicted to their namaste shoot: the adventure continues online to learn or perfect your flow live from your living room.
On the program: 600 hours of lessons taught by handpicked teachers at the price of €7.99 per month: it's hard to get sexier. Vinyasa, Pilates, yin, hatha… More than 30 disciplines are available with lessons classified by level and duration (from 5 to 60 minutes). Not to mention targeted training to gain flexibility or master a posture.
The coaches: The crème de la crème! True to its reputation, Le Tigre has cast the best teachers in Paris: Patrick Frapeau, master of ashtanga , Marion Sebih in kundalini , Tatiana Elle, founder of women's yoga ... In short, only big names.
We like: Les Conversations du Tigre, the lifestyle podcast that meets inspiring personalities from the holistic world.
TEAM RUNNING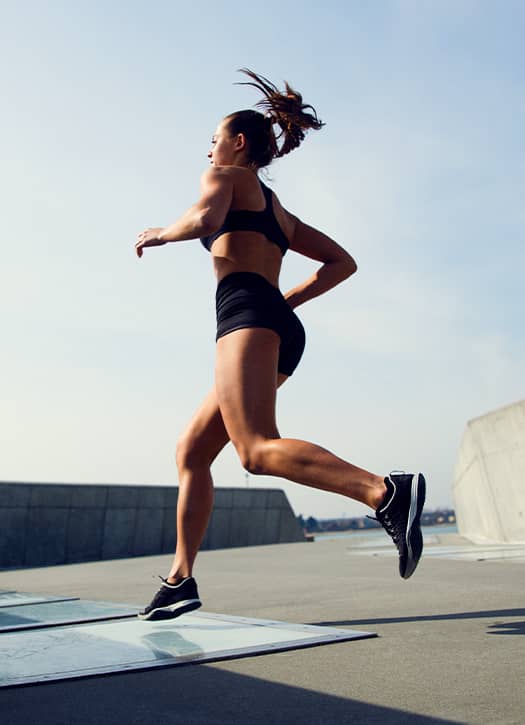 The app to download: RUN ADVISOR
For whom: Sunday joggers or jogging fanatics who want to exercise while exploring new spots.
The pitch: In the jungle of running apps, standing ovation for this nugget created by a former world trail running champion, who has 15,000 addicts. A mix of Jooks (ex-Runnin'City) and Tripadvisor , a free collaborative app that lists routes rated by runners and filtered by city, distance and difficulty.
On the program: A 6 km loop in the Parc de la Villette ? A run on Avenue Foch ? We geolocate in Paris and everywhere in France to access more than 1,500 GPX tracks to download on our smartphone. The added plus: friendly runner addresses and tips from the pros to improve your stride.
We like: By sharing tips, you can get discounts to participate in races or buy new running shoes.
TEAM FITNESS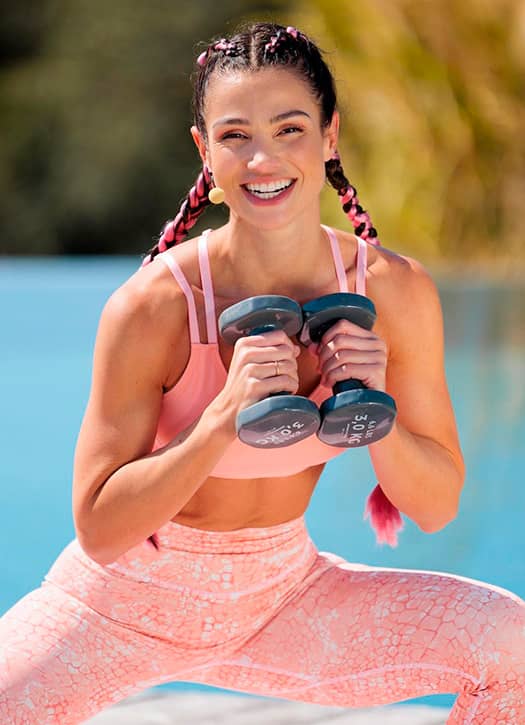 The app to download: TRAIN SWEAT EAT
For whom: Novice or seasoned fitgirls who don't have time to hit the gym to push some iron.
The pitch: Yet another fitness app ? Yes, but not only. With its glam decor and super well-thought-out programs, this app rated 5/5 has already won over a million fans. And for good reason. Combining sport and nutrition, it's clearly THE best app for sculpting your body and boosting your mindset, all without selling a kidney.
The coach: We no longer need to introduce Sissy Mua, the gym boss who exploded during confinement with his daily Bikini challenges (RIP our buttocks). With her, Tini her companion and a slew of coaches, each more gaudy than the other.
Programs: From soft to downright unbearable, there is plenty to choose from. We start with the Beginner Babe to tone the body and reduce body fat and we climb crescendo to the ultimate goal: Body power, an eight-week training course of explosive cardio, bootcamp and strength training galore. It stings.
We like: the ultra-benevolent energy of the teachers who drip with us, drool over it and give 2,000% to motivate us.
Monthly subscription: €14.90 per month
FACIAL YOGA TEAM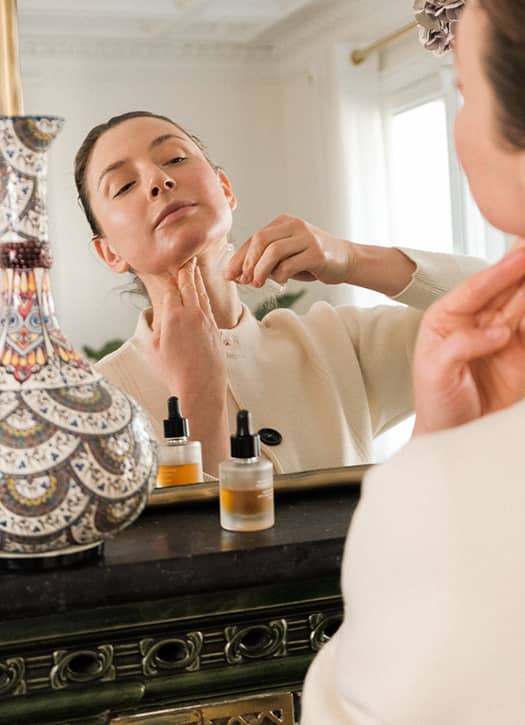 The app to download: FACE SOUL YOGA
For whom: Those who want to sheathe their face like their body.
The pitch: Tissue oxygenation, luminous complexion, smoothed wrinkles… the benefits of facial yoga are well established. With visible results from the first weeks, it would be wrong to deprive yourself of it. This app allows you to become familiar with the right gestures and to build an autonomous and personalized routine.
The coach: Aurélia DelSol, a yoga teacher trained in Australia, created this unique method combining facial gymnastics , acupressure and self-massage .
On the program: A discovery formula with 10-minute videos that are easy to put in the diary, workshops targeting the areas to be worked on: the nasolabial fold, the oval of the face or the frown line, express key routines in main… there is something for all the little worries. Ours is the baby face.
We like: The reflexology tool developed with the clean beauty label Seasonly, to stimulate acupressure points and boost energy in the body.
One week free trial then €9.99 per month
© Natacha Mojaïsky
TEAMPILATES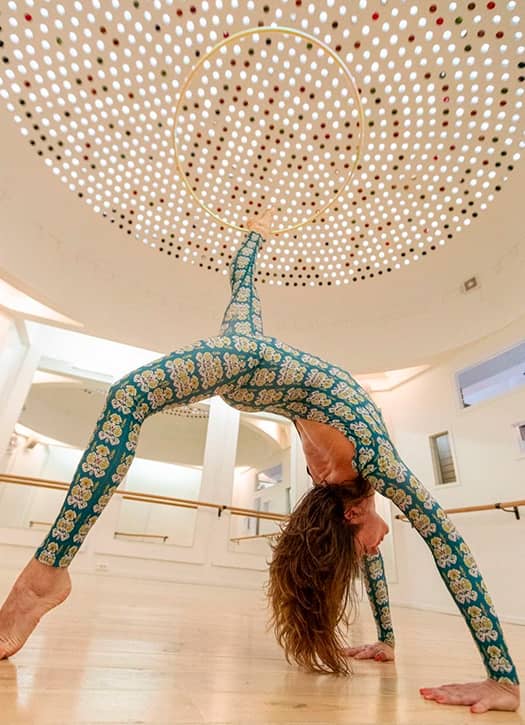 The app to download: Rituel Studio
For whom: Beautiful kids fitted with Pilates who want to practice like in the gym.
The pitch: Extension 2.0 of the studio of the same name, this app offers Pilates classes of 30 to 75 minutes with or without accessories, but also meditation sessions , dietary advice and beauty tips.
The coach: Verena Tremel, ex-dancer renowned for her rigor and pedagogy whose lessons are trusted by the VIPs of Saint-Germain-des-Prés . Sandrine Kiberlain and Chiara Mastroianni are fans.
The programs: Divided up by level, they give access to a wide variety of sessions: on the chair, with massage rollers, straps... The goal: to vary the pleasures by measuring the effort with sessions that kill and others that are more relaxing. Motivating.
We like: Safety first. All the exos have been validated by a spine specialist and video capsules allow you to go back in detail on each posture. Indispensable when you practice alone at home.
One week free trial then €39.99 per month

Also discover the new yoga studios in vogue and the new trendy sports classes to try.

©The travel buds