Do the sun and the heat put you in a romantic mood? You dream of love, the real thing, the one that makes our stomach flutter and pinches our hearts? Good news, we have what you need to make you dream, and make you feel like falling in love again ! For his first novel, slammer poet Marc Alexandre Oho Bambe takes us on the tracks of Maï Lan in Viêt nam, a long lost love… Take out your handkerchiefs!
An ode to love
Carnal, spiritual, personal love, friendship, tenderness… Everything that you need to believe in love again is in this novel. Twenty years after fighting in Indochina, Alexandre, a French journalist, is bored and feels out of sorts in his ordinary life with wife and children. Where has the far-flung adventurer gone? To recenter himself, he decides to go back to Indochina and look for Maï Lan, a love he met during the war and never forgot. Without Maï, Alexandre feels faded, empty, soulless. This novel also tells the moving friendly between Alexandre and Alassane Diop, a buddy from the Senegalese regiment who saved his life and gave him confidence in.
Overwhelming poetry
Not only does the novel tell beautiful love stories, it is also written with well-chizeled penmanship that would move the hardest of stone hearts. If you like poetry but don't tend to read anthologies, if you prefer novels but enjoy good writing, this is the ticket. Because before being a novelist, Marc-Alexandre Oho Bambe is essentially a poet who writes and presents his texts on the stage.
A novel that makes one think
Louis Aragon said « reading a novel roman throws light on a life », and Marc Alexandre Oho Bambe (aka Capitaine Alexandre) is no exception to the rule, striving to heal collective wounds ! Already, he presents love in this book as a construction of his own interiority Which means that you might very well ask yourself, while reading this book, if in your life, you like this man or that woman for what he or she brings you. Then, the writer pinpoints the still awkward question today of colonies implied in wars, and the oppressing of humans by other humans (for starters). Why should a Senegalese soldier fight for a country which he never asked to be dependent of? In short, a great novel that is moving through its characters, that is destabilizing through is questionings, and that makes the soul soar through its conclusions. What else?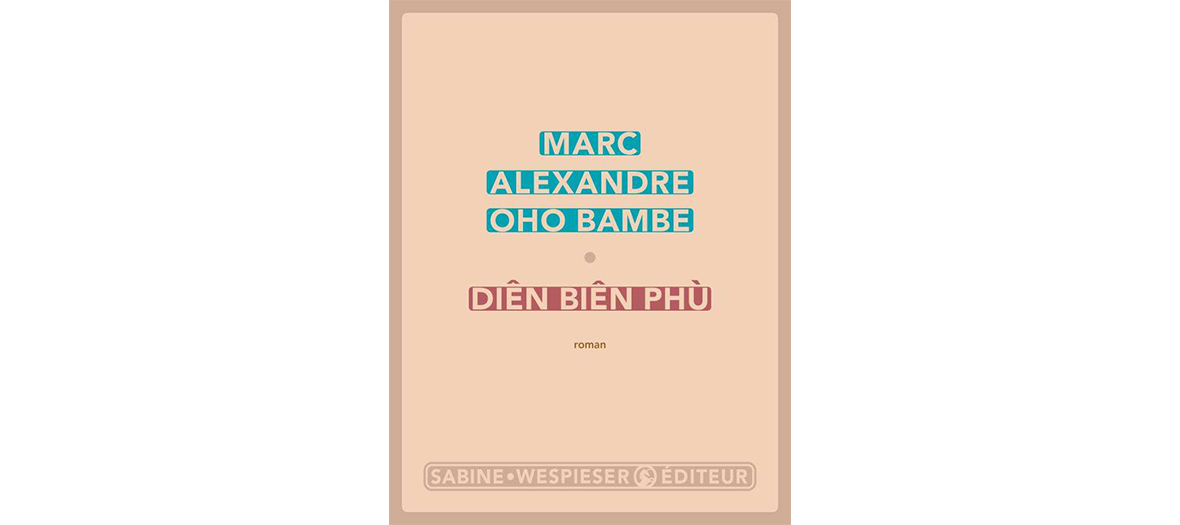 Diên Biên Phù, Marc-Alexandre Oho Bambe, Sabine Wespieser, €19
Also discover: Why it's important to know Edouard Louis ?