Not everyone has the privilege of being confined to the sun or to a house with a garden to polish their tan. A thought for all those who are stuck in their Parisian apartment dreaming of their next getaways by the sea or by the swimming pool , desperately catching any ray that passes in front of their window.
The end of the corona era will one day come. We are holding on by adding the most beautiful swimsuits of the moment to our wishlist. Glamorous one -piece , colorful bikini , asymmetrical , floral or sporty model … Everyone frustrated by idleness will have their share of dreams and lycra. The proof by 10.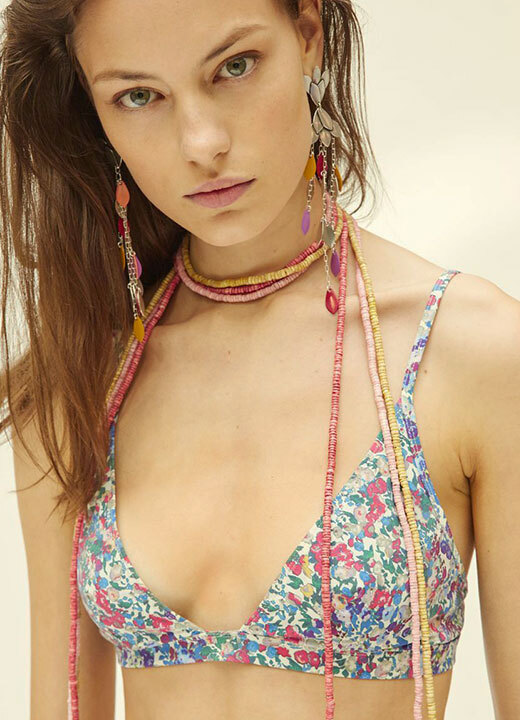 Once is not custom, Isabel Marant plays romantics with its variation of Liberty pattern on her two-piece swimsuit with retro looks. The high-waisted panty with drawstring comes as a bonus to erase small complexes.
Liberty swimsuit, Isabel Marant, 90 € the top and 125 € the panties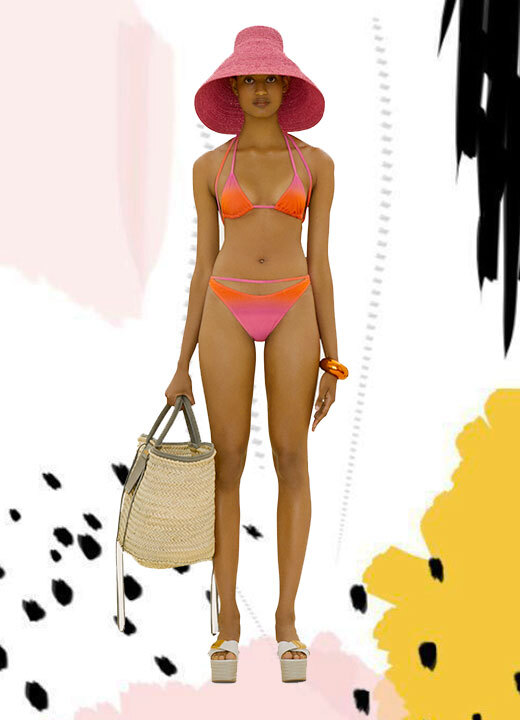 Jacquemus continues to instill in us cravings for sun and warm sand with this pink and orange tie and dye bikini, which ensures good looks and sex appeal like the sweet pepees of the South. That's good, it's time for pastis.
Peirado swimsuit, Jacquemus , 175 €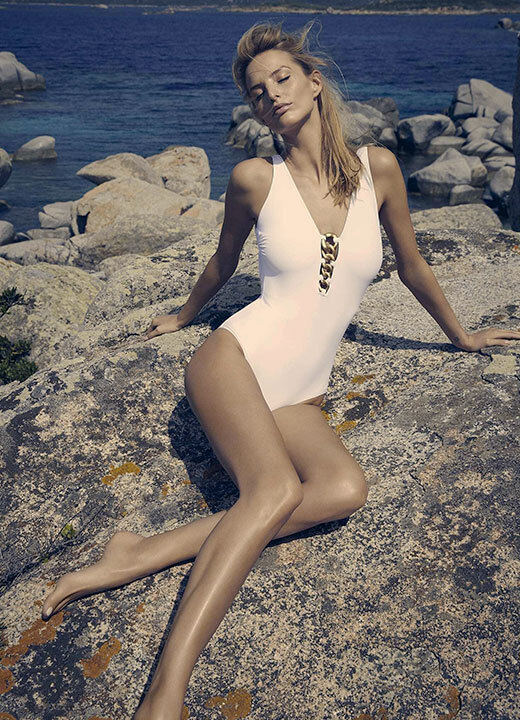 Always glamorous , Calarena revisits the iconic and bombastic white one-piece in a very low - cut version at the back and chain detail on the neckline. What to play the jetsetters in goguette.
White Cavallo swimsuit, Calarena , € 255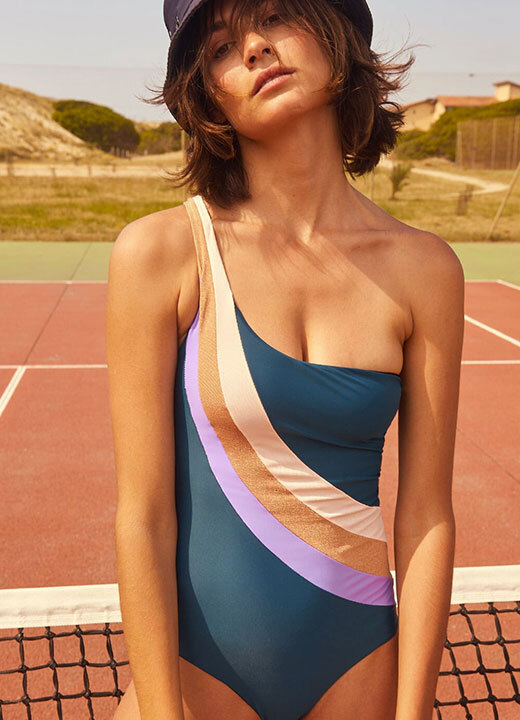 Its pattern is inspired by California sunsets and its colors are flattering for all skin tones. Albertine is flawless with her asymmetrical swimsuit that is kept from the beach to the aperitif, flanked by small denim shorts.
Asymmetric swimsuit, Albertine , € 160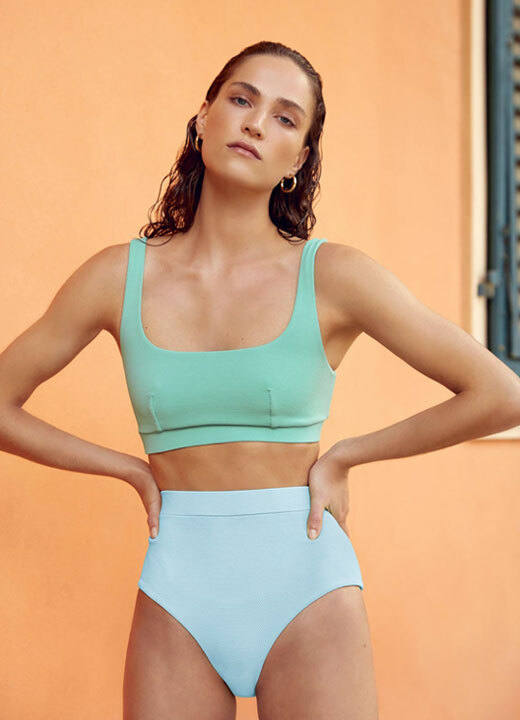 Inspired by the 50s in a sculpting honeycomb jersey, the two-piece from the British label Cossie + Co is composed according to the mood above and below among three sublime pastel colors: pink, green and blue. It's up to you to mismatch them as you wish!
The Gemma swimsuit, Cossie + Co, € 78 top , € 78 bottom on matchesfashion.com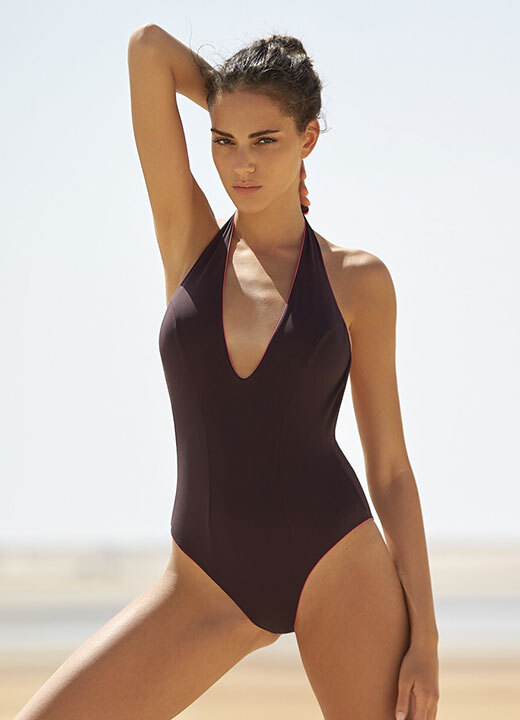 On the stack side, a strong chocolate brown shimmering even on light tans. On the face, a tangy raspberry to attract attention on golden skin. Pain de Sucre offers its reversible two-in-one swimsuit, practical to save space in the suitcase.
Reversible Cana swimsuit, Pain de Sucre , € 125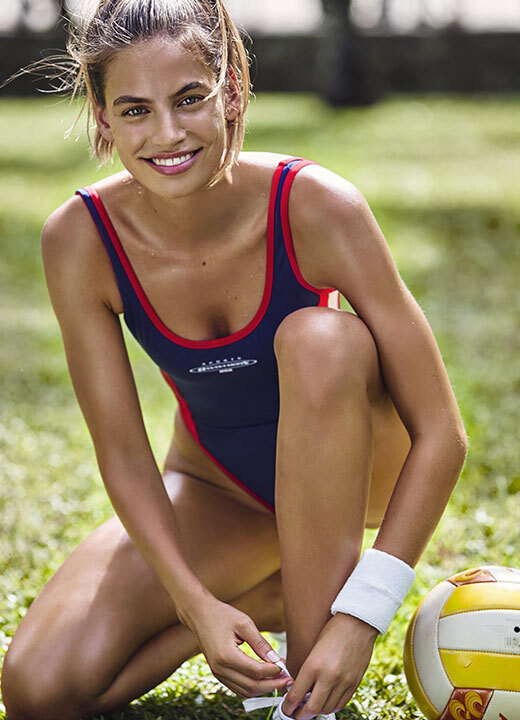 Cooler than ever, Banana Moon , aka the swimsuit brand that dressed all teenagers in the 1990s, is making a style comeback. To give yourself a facelift, slip on this sporty one-piece worthy of Santa Monica beach volleyball players.
Navy blue one-piece swimsuit, Banana Moon , € 85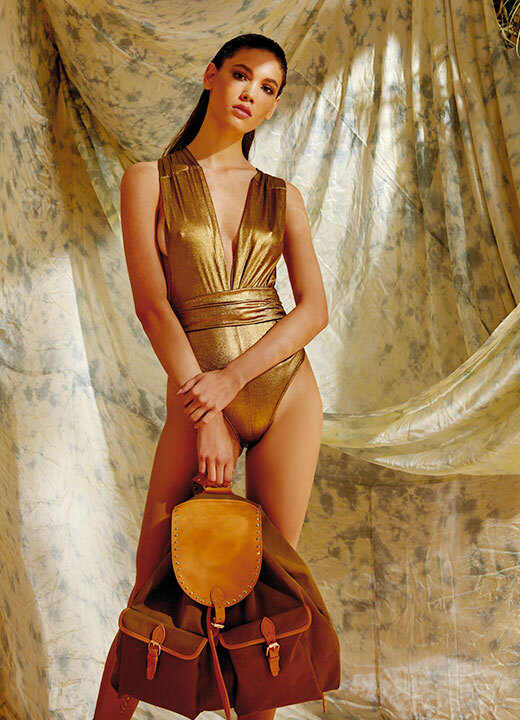 This one is the model that we automatically draw for a pool party . A swimsuit worthy of the big Pampelonne celebrations, of course designed by Mes Demoiselles , the gypset's favorite bohemian / glam ' label .
Golden swimsuit, Mes Demoiselles, 245 €, soon available on www.mesdemoisellesparis.com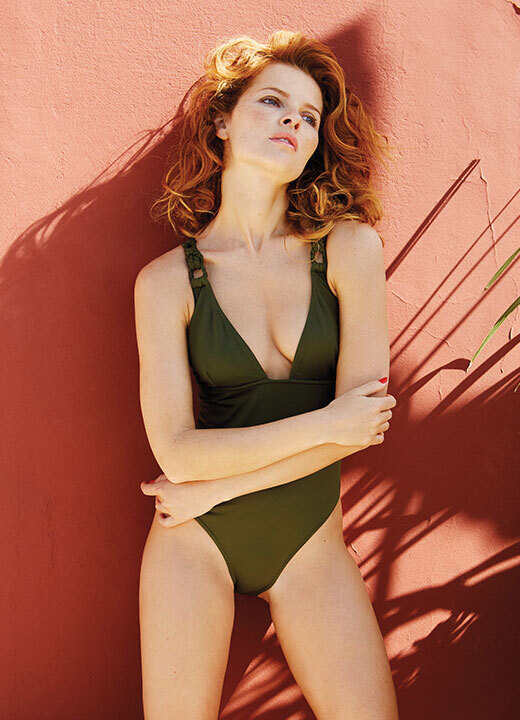 The good tip for lengthening your leg is to choose your one-piece swimsuit with a low cut that goes up to the hip. An optical illusion offered by Tatiane de Freitas and welcome to all those who have abused homemade cakes a little during confinement.
Mon Refuge swimsuit, Tatiane de Freitas , € 269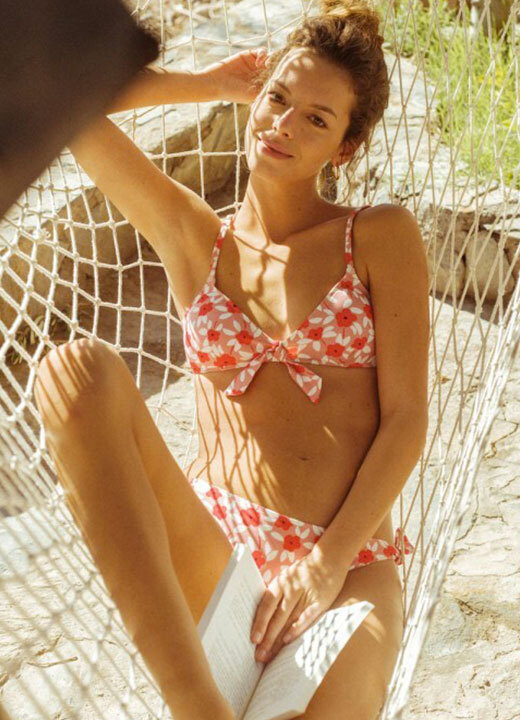 Its flowers are inspired by the paintings of Matisse and the orange colors of Morocco . Quite a poem for Ysé 's Murmure des Vagues swimsuit, sublimated by pretty little knots between the breasts and on the hips.
Murmure des Vagues swimsuit, Ysé, € 55 for the top and € 30 for the panties
Also discover the prettiest sunglasses of the moment and the new French brands that are making the buzz .