What if we set off to discover flowery Paris by bike? Book your morning on Saturday, September 17! In the company of your privileged +1, the Do It Team and a guide who will deliver heaps of secrets to you, we take you on a poetic stroll as you wish along a rural and romantic itinerary, to discover the places the most flowery in the capital.
A flowery workshop
The appointment is made at 10 a.m. in the Marais to pick up the bikes. Unless you prefer to ride your own? Passing through one of the neighborhood's secret gardens , we set off to join a renowned florist who is waiting for us in his marvelous shop for an inspiring workshop.
We all make garlands of flowers together to spruce up the bikes which will bring joy and good humor to the whole team but also to passers-by. We will also compose a beautiful bouquet to offer or keep to bring the generous power of flowers to your living room.
Go for a walk in the Paris of flowers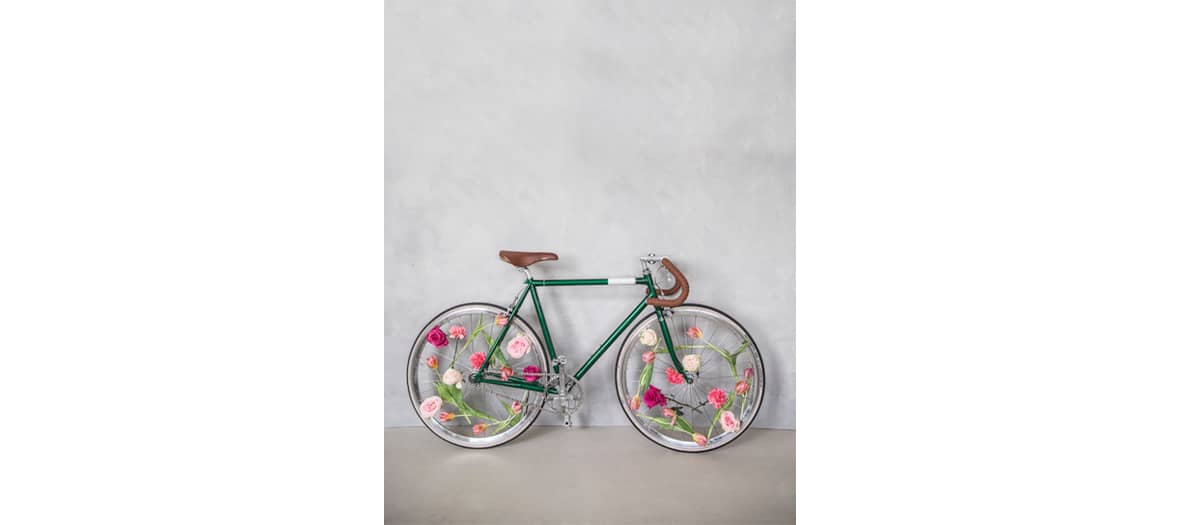 Without spoiling the walk that we want to keep secret for a wow surprise effect, the group will leave from the rue de Rivoli to discover an extraordinary flower market with a fascinating history. Then we continue along the Seine, inspired by the scent of flowers that emanate from bouquets and garlands. A break to take a picture with your +1? Come on, we'll gladly give it to you.
A country picnic
And there, you say to yourself: " We are hungry! " That's good: the ultimate anchor point for our enchanted walk: a remarkable garden which presents varieties of flowers as rare as they are precious, which welcomes us for a resolutely Instagrammable bucolic picnic .
Savory and sweet finger sandwiches decorated with edible flowers, flower infusions, rustic tablecloth, pretty bouquets... Ready for a quiz? Between crisp anecdotes and a lecture, the guide will concoct a short questionnaire on the Paris of flowers to unite the group one last time, before leaving with memories full of heads.
Our competition
Contest over