If your evening playlist is I will survive, It's Raining Men, Girls Just Want To have Fun and Like a virgin, rush over to attend one of the last representations of The Adventures Of Priscilla, Queen Of The Desert at the Casino de Paris. Until the 7th of July. So be it.
First, here is a small definition of this hybrid and resolutely feel good musical comedy: a kind of queer western queer with feathers and sequins adapted from the eponymous film of the 1990s, awarded at the  Festival de Cannes. On stage, flamboyant drag queens decked out in incredible costumes, inspired by the 70's, sing all the leading disco tubes on a background of tolerance.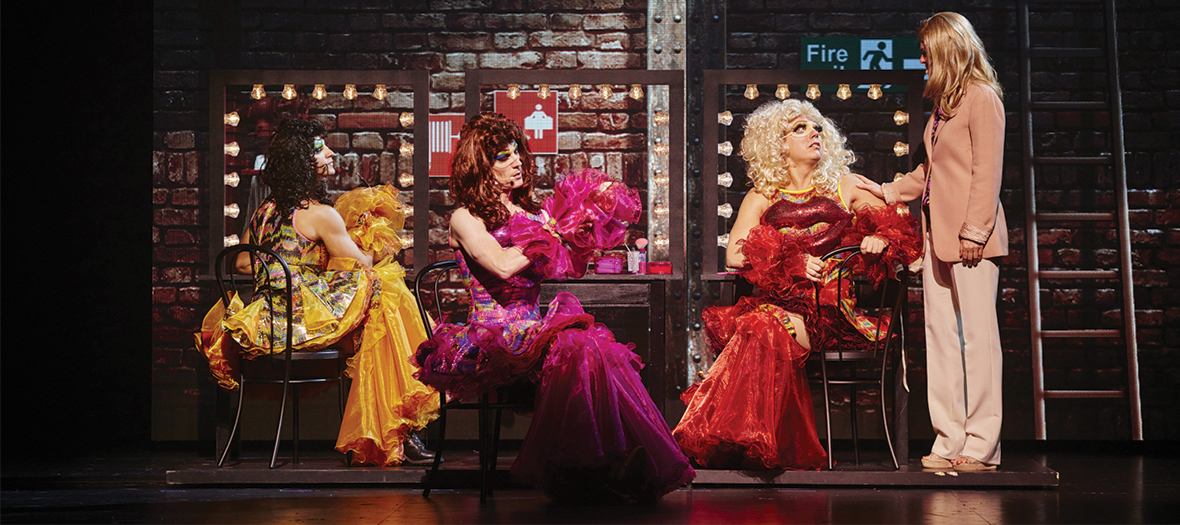 Once upon a time there were two drag queens and a transsexual. In order for one of them to find his son, they depart on a conquest of Australia on board a bus soberly called Priscilla, with a pink and leopard decor worth of Barbie's camping car (we want the same).
We like: the totally off-the-wall costumes with  XXL wigs spiked with flowers of hair curlers, 30 cm platform shoes, Gaultier style corsets, hairy boléros and ruffled panties. Special kudos of course for the amazing flip flop-dress, ideal to be a big hit at a socialite event.
Why you should not miss it : it's the only spectacle, where during intermission, the entire assembly launches into a wild choreography to the tune of YMCA.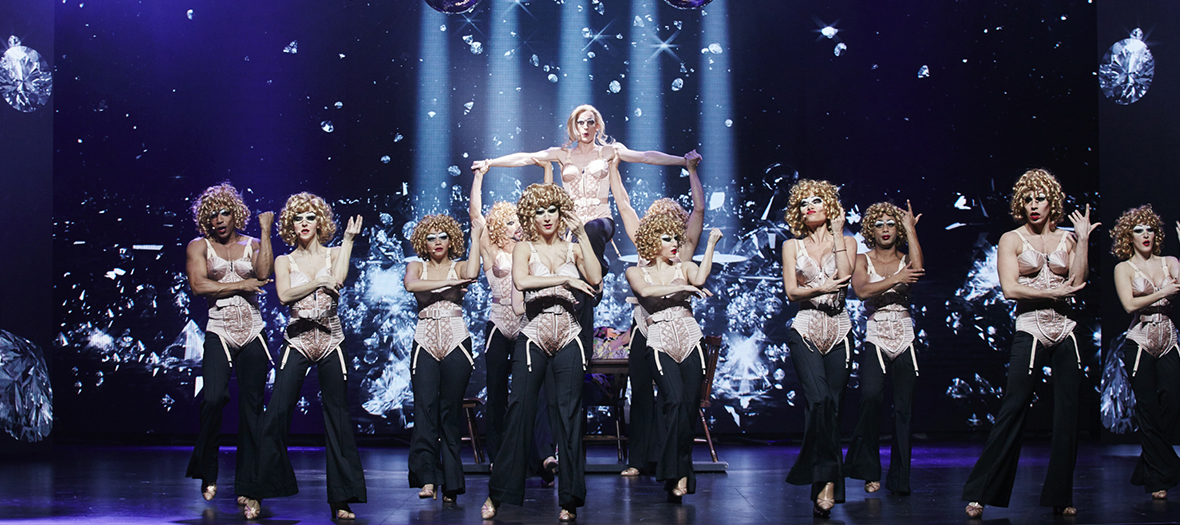 Until the 7th of July at the Casino de Paris. Starting at €25. Reservations on https://www.billetreduc.com/197957/evtbook.htm?date=1
Also discover  l'expo Game of Thrones qui fait le buzz and le retour de Bécassine sur grand écran.