The Drouant jury has decided: this year, Hervé le Tellier is the new winner of the Prix Goncourt for his novel The Anomaly , an absurd journey as sassy as it is addictive that we already imagine on Netflix . Three good reasons to run to your bookseller to discover this new Goncourt .
For his totally sassy pitch
Between thriller , science fiction and anticipatory novel , it is impossible to classify this brilliant UFO signed by the president of Oulipo (this literature group which seeks to discover new potentialities of language). It is also difficult to pitch this novel as improbable and unexpected as the year 2020.
Take a look: on March 10, 2021, a plane takes off from Paris and flies to New York . On board, 243 passengers will experience terrible turbulence. Three months later, the US military noticed that the same plane, with the same passengers, was flying over the Atlantic.
Disconcerted, the soldiers realize that they are witnessing a phenomenon of duplication. Once evacuated, the passengers of this plane will therefore have to live in a world ... where they already exist. The red thread of the book then becomes dizzying: how to live with your double, that is to say with yourself?
For its 100% universal pen
Whether you are from the Joël Dicker team or rather Marcel Proust's groupie, rest assured: the novel by Hervé le Tellier will appeal to the general public addicted to series as much as to literary mouths who swear by Café de Flore .
Do you have trouble concentrating when reading a book? Impossible not to cling to the cleverly thought-out construction of the novel and to the chapters which begin each time with the presentation of new characters with stories each more crisp than the next.
Do you only like to read Belles Lettres? Let yourself be guided by the hilarious, disillusioned and tender language of the central character and narrator Victor Miesel , an unsuccessful French writer who will become cult (like Hervé le Tellier who can expect, with this Prix Goncourt, to sell 400,000 copies of his book).
For his furiously page turner side
Impossible to guess the end before arriving there. Because in this novel, Hervé le Tellier enjoys wandering his reader in all directions, punctuating its pages with an unbearable suspense and irresistible characters.
On the program: a hitman, a Nigerian popstar, a black American lawyer, a couple in the process of separation, a failed writer, the daughter of an American soldier ... No time to be bored with this choral novel filled ideas as brilliant as they are implausible.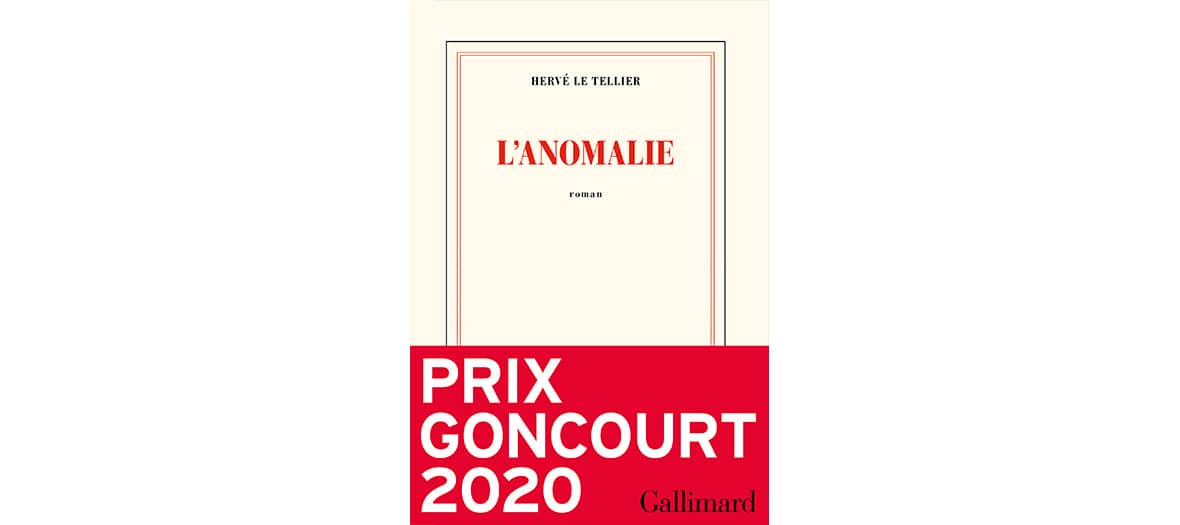 Also discover 3 alternatives to Netflix and the new series that hit this fall