They all seem to pop out of a Parisian fantasy, a lost illusion... Yet they are quite real. These three golden nuggets, secret tables, totally unknown, enable us to live Montmartre the way we dream of it, well hidden, in a bucolic garden sheltered from cars.
Tea Room hideaway inside the gardens of the Musée de Montmartre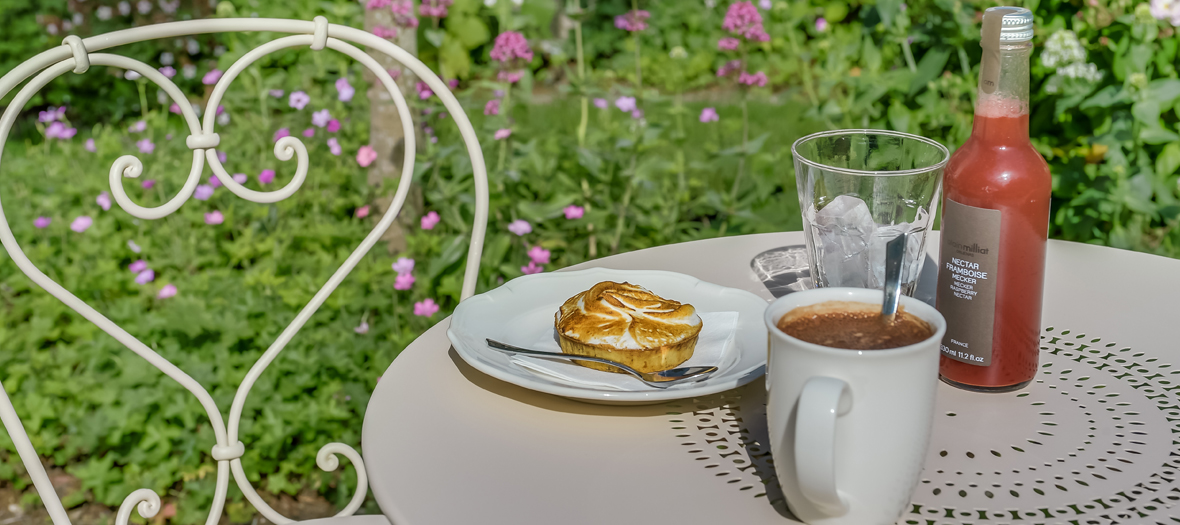 Sip on an iced tea at nightfall inside an open-air Eden, who's in? Dash thoughtlessly to the Musée de Montmartre and settle down in its brilliant grounds inspired from the classic Bal du Moulin de la Galette de Renoir, who set up his artist workshop in 1876.
Wrought iron chairs and tables placed on gravel, for a date that sets off as magnificently romantic… And to cater for delicate appetites, the Tea Room's bill of fare proves to be more than pleasing with all the great classics: fresh Allain Milliat juices (€5.50), ideally chilled Sassy ciders (€6), quiches, salads, and let us not forget the irresistible pastries from Rachel's Cakes (from €3.50 to €6.20, lunch formulas at €16). And of course the divine house-made iced tea mint-lime (€4).
Good idea: take the opportunity to take a tour of the expo "Montmartre, décor de cinéma", from Amélie Poulain to Vincente Minnelli, offered until January 14th, 2018.
Cost of entry: €4 per person.
Café Renoir au Musée de Montmartre. 12-14 Rue Cortot, 75018 Paris. 01 49 25 89 39
http://www.museedemontmartre.fr/
A very chic picnic at the Hôtel Particulier Montmartre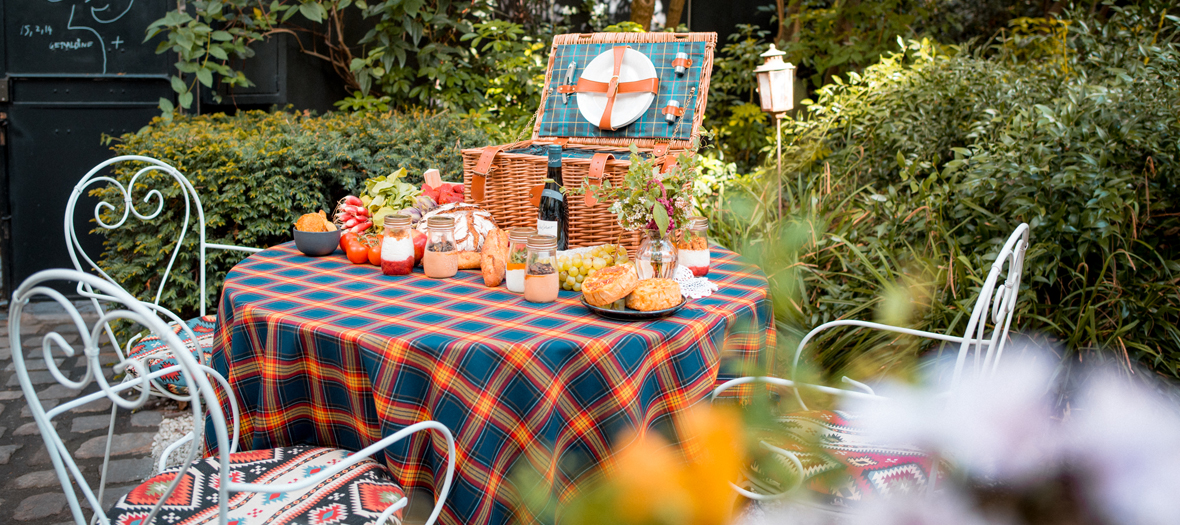 Sitting in the grass, facing an army of free-loading ants, is definitely not your style. However, if the picnic is served at a table in a superb secret garden of Montmartre, big fave of inside-track Parisians and socialites, that changes everything.
When the weather is balmy, Monday to Friday from 11:30am to 3pm, the venerable Hôtel Particulier Montmartre is organising not-to-be-missed country events in its open sky private setting of 900 m2. A real gem.
Ultimate snobbism, once you have picked your menu, a lovely old-fashioned wicker basket appears. Inside, pretty porcelain plates to unwrap carefully as well as deluxe nibbles. For us a delicious pot of burrata cream and dried tomatoes, radishes, an excellent veggie quiche, a bunch of grapes and a fab chocolate mousse. Add to that a lemonade or a glass of wine and let yourself be carried away …
Country outing, Monday to Friday at lunch time, €26.
Hôtel Particulier Montmartre. Pavillon D, 23 Avenue Junot, 75018 Paris. 01 53 41 81 40
https://www.hotel-particulier-montmartre.com/
A trendy dinner or brunch on the hidden terrace of Square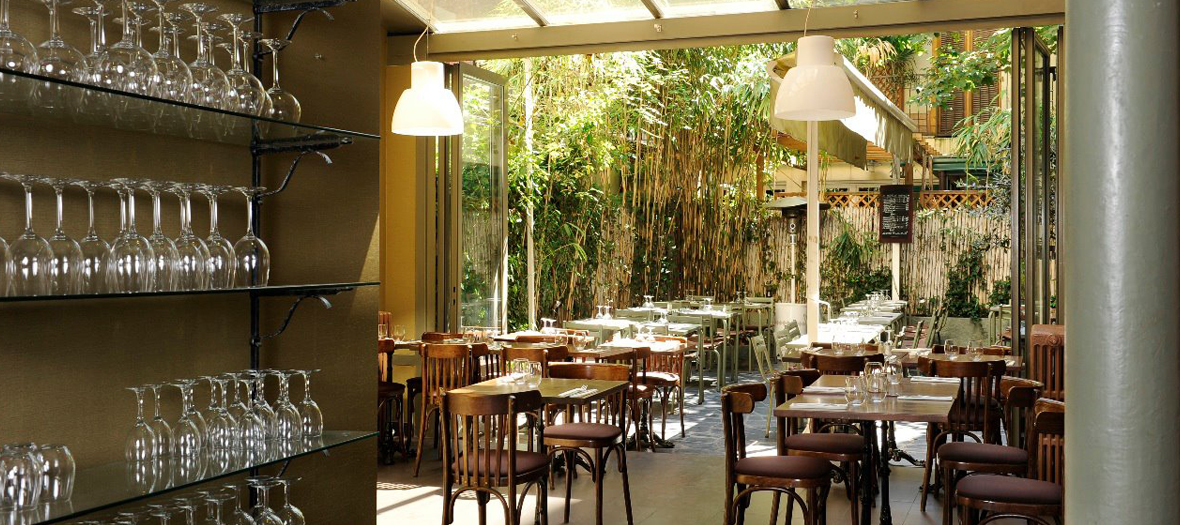 From Barbès to the Butte Montmartre, the Square Marcadet is truly the hangout for all the hipsters of the 18th arrondissement. Operation burrata, comfort dishes and hidden terrace: ON.
For a lunch with the gals or a romantic date, the menu concocted with seasonal fresh products is a ray of sunshine: fish carpaccio (€10), red tuna marinated with lemon grass melissa (€24), sea platter (€14), crumble of pears (€9 and chocolate delight (€8.50). To be eaten then and there on the terrace / veranda—always a big hit in the Fall, surrounded by bamboos with tropicool plants and industrial furniture. To make a long story short: a haven or peace whose name is whispered amongst the in-crowd.
To be noted: the ultra comfy Sunday brunch with warm drinks, fresh juices, viennoiseries, gravlax of trout, blinis, grilled mini sausages, fresh fruit salad, cheesecake… Ideal to cure a violent hangover (€24, €14 for kids, served from 11am until 4pm).
Lunch formula from Tuesday to Friday: € 14.90. Open Tuesday to Saturday noon-2:30pm / 8pm-10:30pm.
Square Marcadet 227 bis, rue Marcadet 75018 Paris 01 53 11 08 41
Also discover 3 good reasons to go to Versailles and our favourite addresses in Saint-Germain.