It's the ultimate brain teaser. If you feel like kicking up your heels to celebrate New Year's Eve, here is a short listing of really stylish outings at cool prices. Check it out.
HAVING A GREAT DINNER AT BOUILLON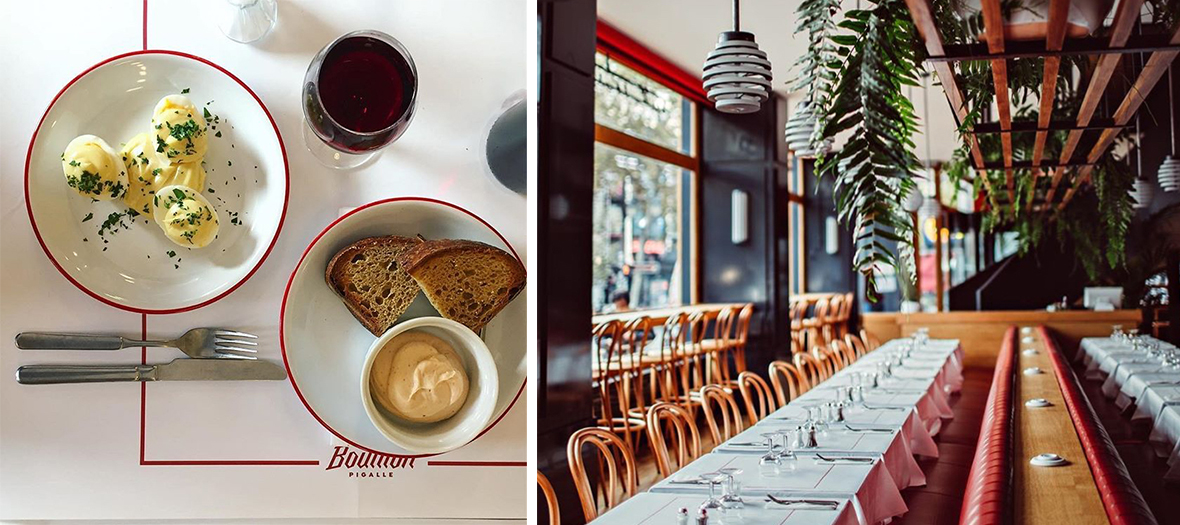 And what if we tested the most popular restaurant in Paris to go celebrate New Years Eve? Here is the concept for the big comeback of the Bouillon: very low prices, an incredible decor, a heated terrace and a very cool ambiance in this place that can seat 300 guests without reservations, all under the helm of the Moussié family.
For the revelry dinner of the 31st, this hype house is changing nothing in terms of its magic formula. To give a bling touch to the evening, you can even order Bouillon bubbles (€32 per bottle), for a wonderful sparkling wine. As for gourmet eats: eggs with truffle, a stuffed farm range chicken with chestnut and a bûche. But always at extra-light prices.
All the info on Bouillon.
GO SEE THE LAST SHOW OF HAROUN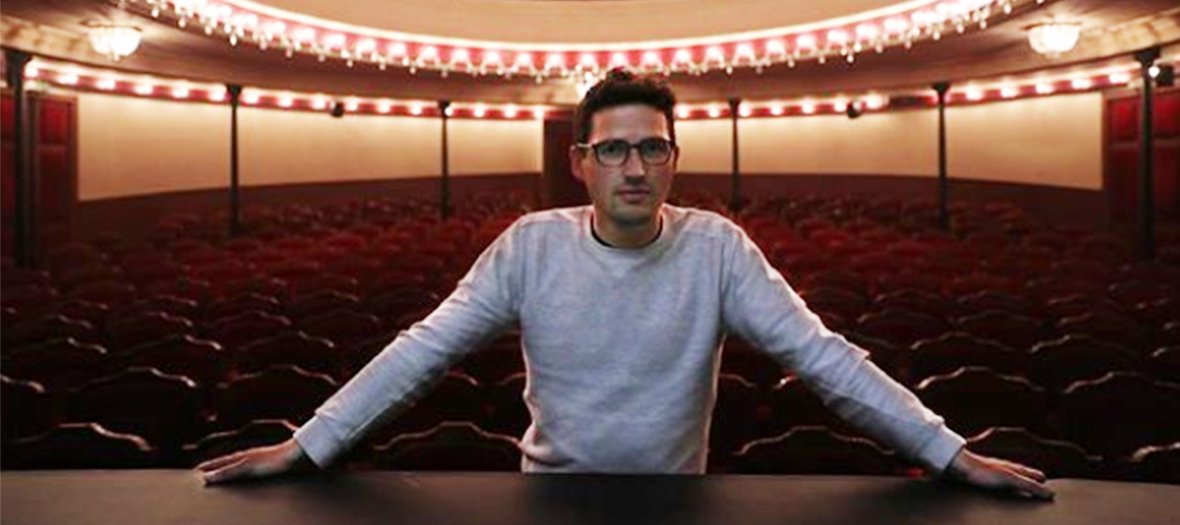 Crédit photo : Benjoy Fotography

Nothing is more joyful than going to watch a pretty Parisian play on the 31st. If you missed the most talented humourist of these past few years, you can catch up. Haroun, the 30-year-old everyone is talking about, who was noticed first at the Jamel Comedy Club, has given the last dates of his spectacle. There are a few seats left…

What a stunning career! The most promising talent of stand-up began at 17 years old a career as a professional hip hop dancer and attended a business school before going on stage. His grating humour is half-way between the clever irony of Gaspard Proust, and the social critic of Coluche, of whom he happens to be a big fan. A pretty boy who comes across as the perfect son-in-law, Haroun pinpoints with unusual talent, almost philosophical, the sociological evolutions of society, its contradictions and small arrangements. Pure delight.

Info and reservations online
DANCING AT THE BRASSERIE BARBÈS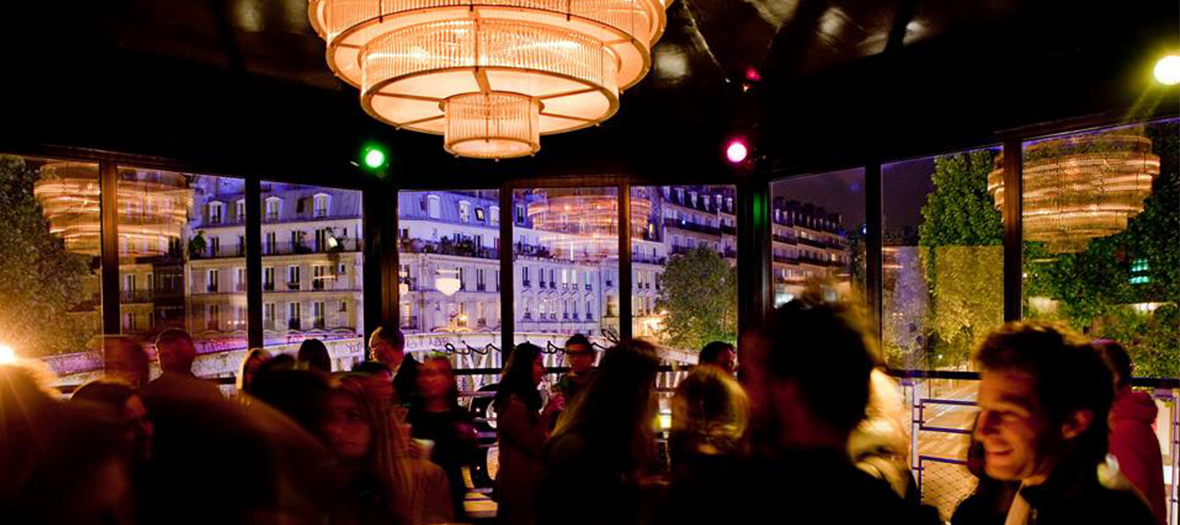 The coolest brasserie of the 18e is morphing into a furiously glam Club Barbès on the three levels of the restaurant, for New Year's Eve and until 5am the first day of 2019… Just like last year, there will be 3 different ambiances with 750 m2 of dancefloor. In short: the place to be, cool and trendy, it's right here! On the programme: a wild DJ set, smoking patio, bars on each level with normal prices (12 € each cocktail).
To ensure good sounds : Pedro Winter, founder of the electro label Ed Banger Records, will be the MC of this trendy, chic and festive evening, where he has invitee a line-up with artists such as Breakbot, Dj Richie Reach, Myd Qlub Soleil, Bonitoboy, R-ASH, LAND-K, 10LEC6.

Club Barbès from 10pm to 5am.
Party time at Manko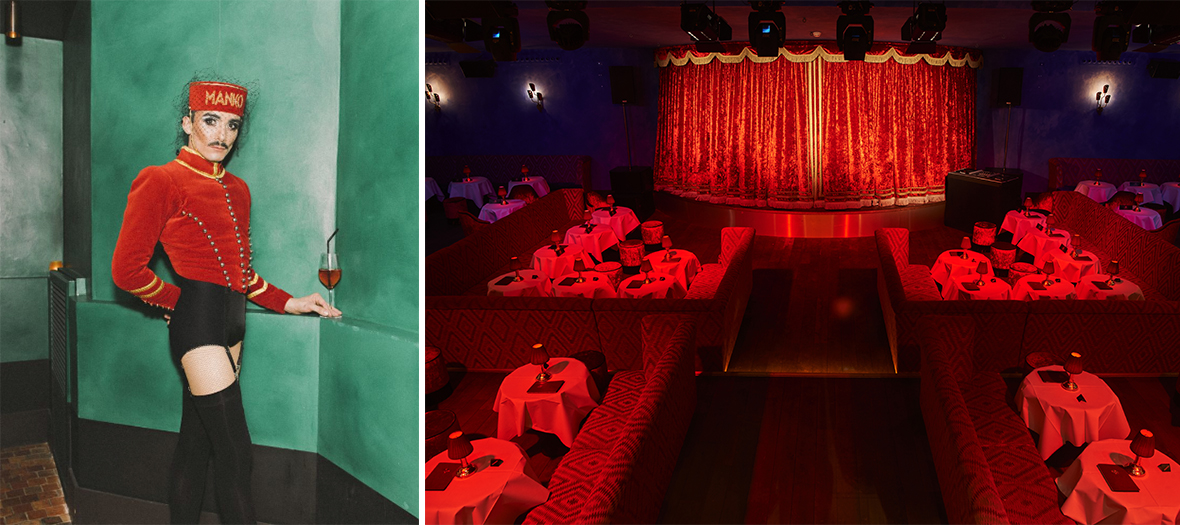 Crédit photo : Didier Delmas

If you dream of chic and glamour in the upscale districts for New Year's Eve, the rendezvous is taking on Avenue Montaigne at the Manko. This must-go address of Paris By Night, has reinvented the cabaret like noone else in a spectacular decor signed Laura Gonzalez (L'Île, Péniche Polpo…).

The pretty Parisian fauna loves to come have fun here, kick up their heels and really party, between bustling reviews, amazing cocktails; spectacular numbers and wild dj sets. A must to start off 2019 on a high note.

Manko Paris, 15 Avenue Montaigne, 75008 Paris. From 11pm to 5am. Entrance + 1 drink: €100
Reservation on manko-paris.com


Also discover eveing tables for party time.