On June 7 , you will have to arrive for Sunday lunch with a little gift under your arm for Mother's Day . Are you drying out? Discover our selection of pretty jewelry for all budgets and which will surely please him. Word of honor.
A bracelet with his zodiac sign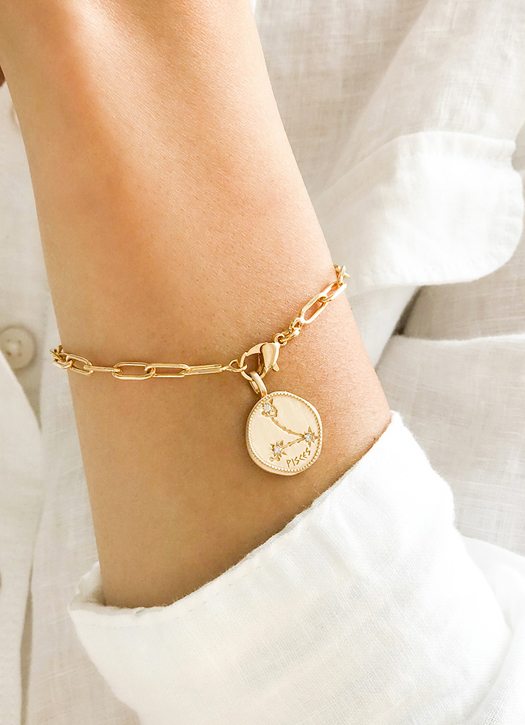 Your mom judges people based on their star sign . You've heard her say from your ex after breakup that lion and fish couldn't get along anyway.
The right jewel: a medal bracelet with its star sign , to be personalized on the back with an engraving of your choice for a tribute with a double cool kiss effect.
Astrological sign medal bracelet, Family Workshop , € 51
Couture earrings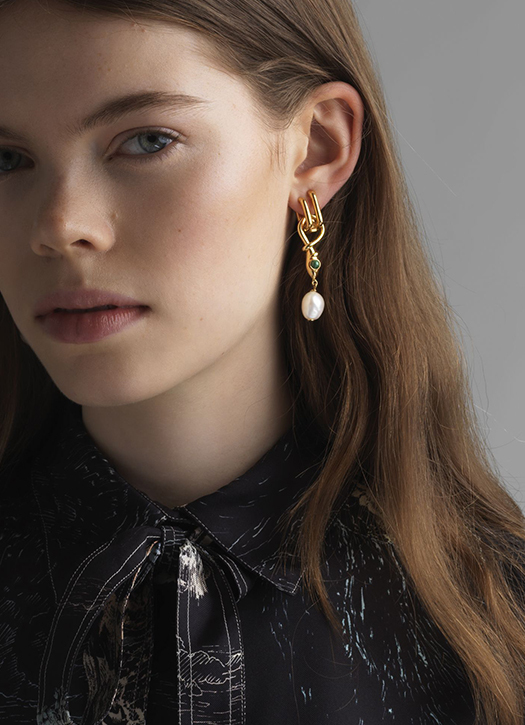 Your mom is a fashion lover who follows the trends spotted on the catwalks.
The right jewel: designer earrings right in the obsession of the moment with a clever mix of gold , pearls and crystal for a skilfully crafted result. His ears are not pierced? Never mind, it is also possible to clip them.
Callie earrings in brass with lacquered finishes, cultured pearls and crystal, Chloé , € 320
A new generation pearl necklace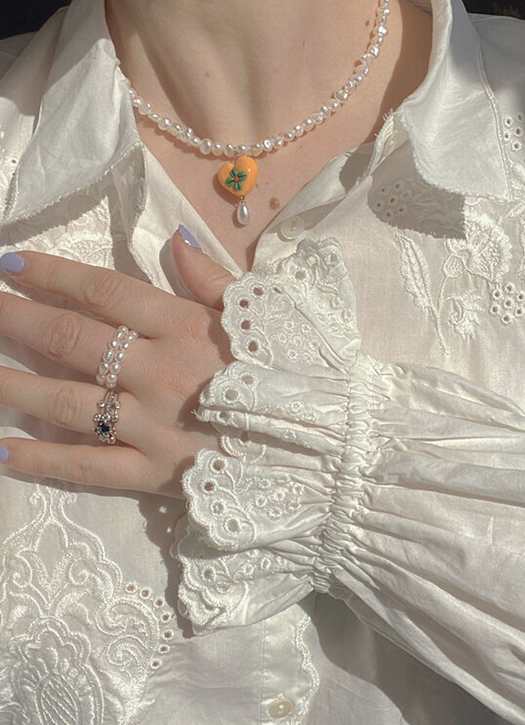 Your mom places the pearl necklace as her stylistic signature. Except that the BCBG accessories, after a certain age, it gets old ...
The right jewel: we transfer our obsession to a very Marie-Antoinette jewel but yet more modern with irregular freshwater pearls and a small yellow heart to prove your love to her.
Plainsong pearl necklace, Margaux Studios , around 95 €
A precious box with watch and bracelet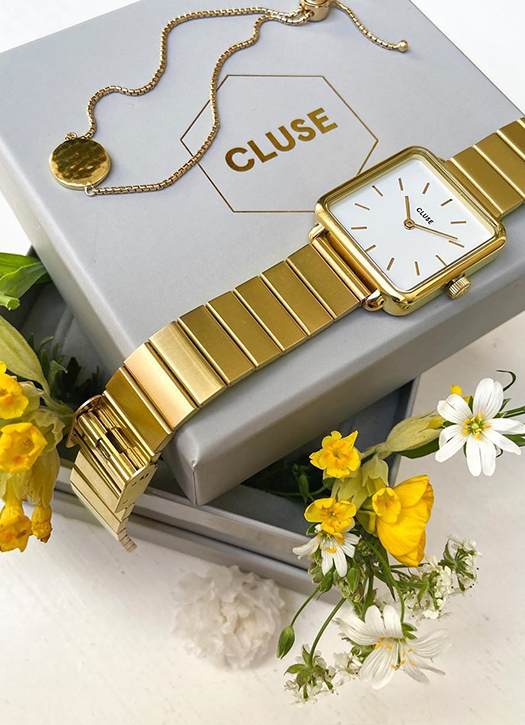 Your mom is a schedule freak who has spent half her life getting ahead.
The right jewel: a box including a beautiful golden square-dial watch accompanied by a delicate bracelet in tone. Because the hour is the hour !
Gift box La Tétragone Watch & Slider Bracelet Gold, Cluse , € 129.95
A dedication bracelet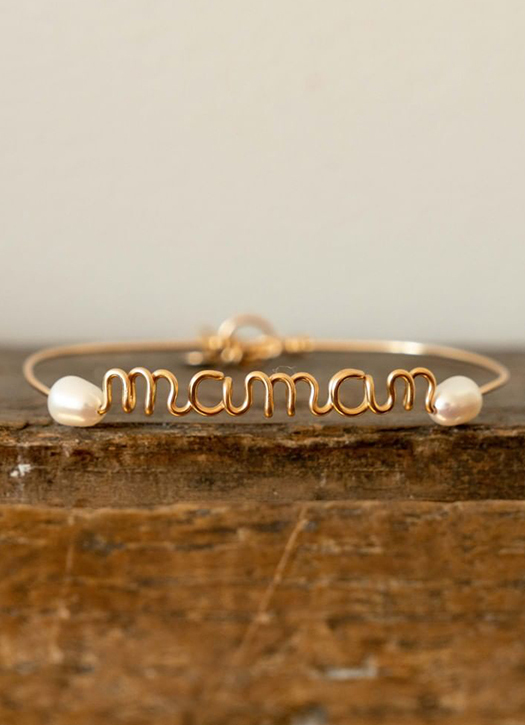 Your mom is a true chieftain who is overflowing with love for her whole family.
The right piece of jewelry: the iconic Atelier Paulin limited-edition bracelet with a " mother " hand-formed from gold thread and framed by two river pearls. Too handsome.
Maman Perle bracelet, Atelier Paulin , € 220
A pretty protective medal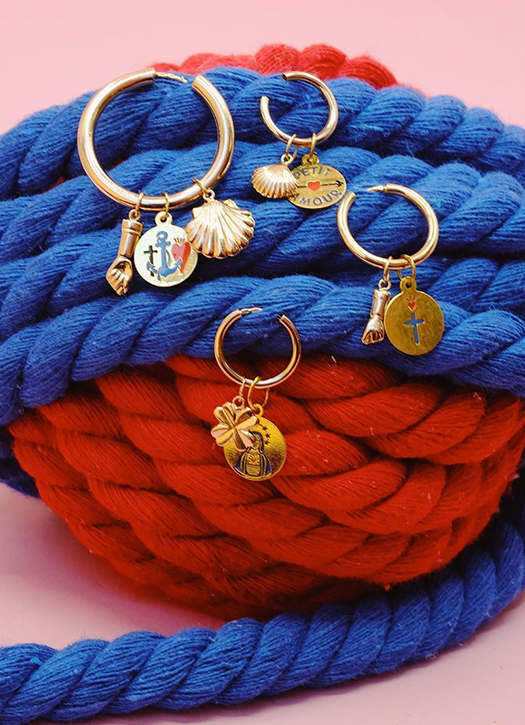 Your mom is crazy about elegant little touches that bring good luck and protect. Did you say superstitious?
The right jewel: a set of traditional Portuguese medals to celebrate your love or faith, all made in the North of the country and to slip on a chain or a pair of hoops .
Amulets and hoops to assemble, Bisavó , from € 65
A crystal bar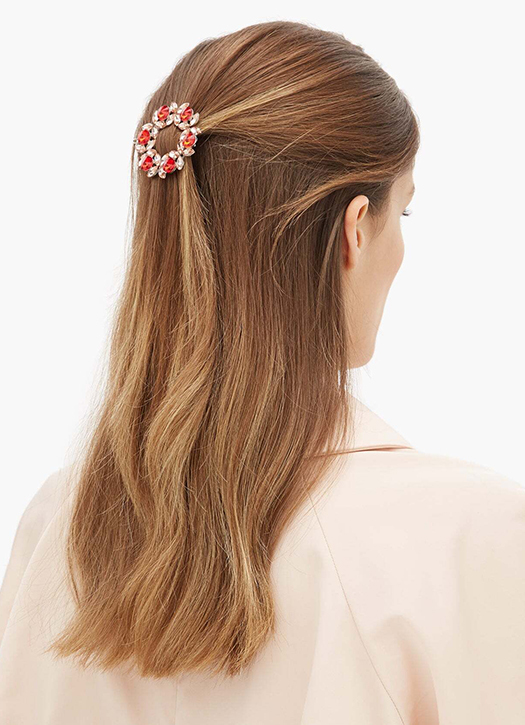 Your mom loves to take care of her mane and is constantly looking for new easy hairstyles.
The right jewel: a round bar with crystal ornaments reminiscent of the crowns of ancient Greece, for sophistication and hold with a bar clasp that does not break the hair.
Barrette, Shrimps, € 80 on sale at € 32 on www.matchesfashion.com
A personalized padlock collar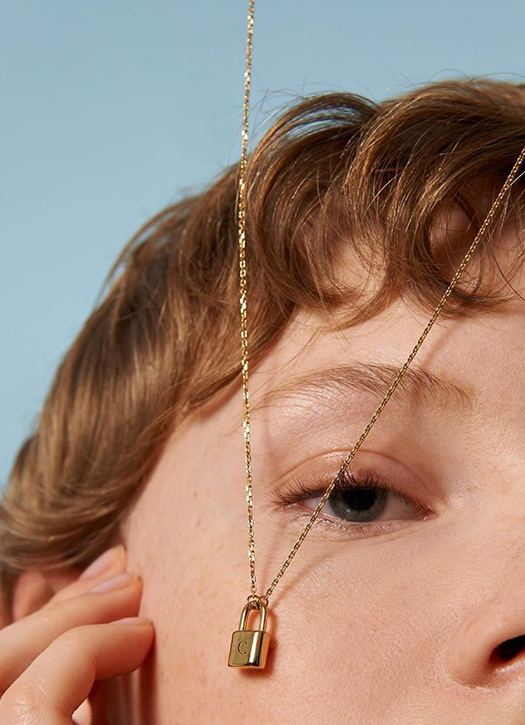 You and your mom is a total fusion. Only a strong symbol could represent the strength of your unconditional love.
The right jewel: a necklace with a padlock pendant , representing your unbreakable link and to be engraved with its initial or an icon that resembles you.
Padlock necklace to engrave, PD Paola , € 65
Rushes to accumulate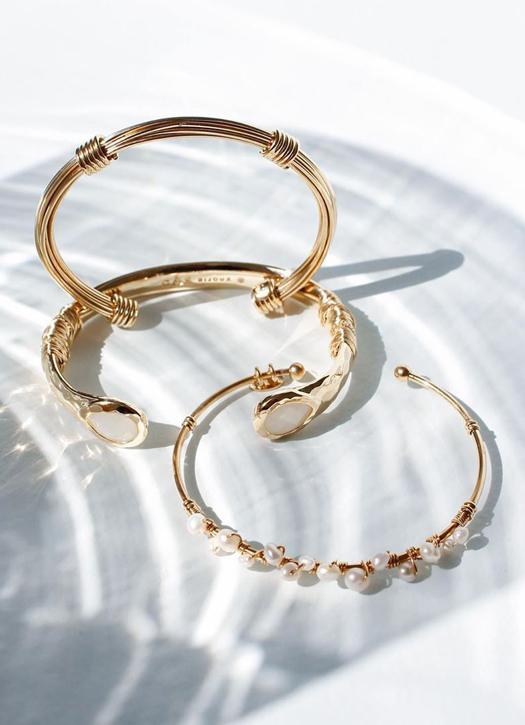 Your mom likes to sing her bracelets around her wrist as her arms move. And you find this sound reassuring.
The right jewel: the accumulation of golden bangles of different widths and styles for a decidedly sophisticated effect.
Rings to accumulate, Gas Bijoux , from 65 €
A colorful ring in gold and diamonds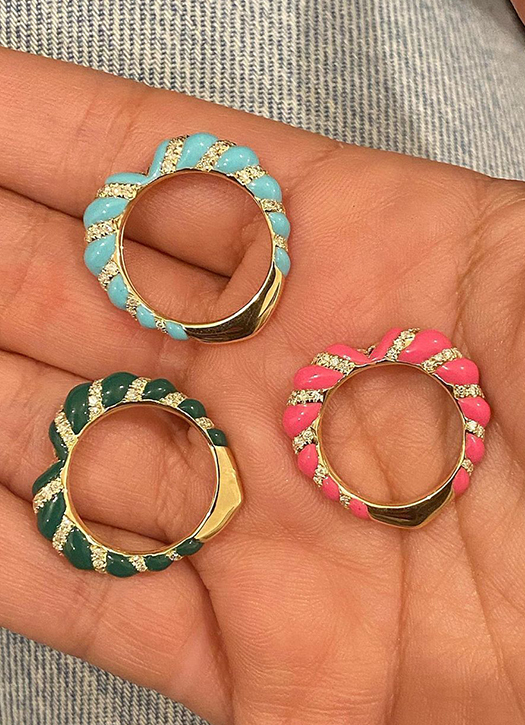 Your mom has luxury tastes. Never mind, it's time to make a common pot with all the siblings and break the bank to make them happy.
The right jewel: a sublime ring in yellow gold and diamonds with inserts in pink, turquoise, coral or green enamel.
Diamond and yellow gold heart wedding ring, Yvonne Leon , € 1250, available in store at 25 rue du Vieux Colombier, 75006 Paris
Also discover 7 beauty gifts to offer for Mother's Day and the sandals that make us stand out .