No need to introduce Mariline Fiori aka Garance Doré, the next-door blogger from Ajaccio, who took the fashionspere by storm, sits front-row next to Anna Wintour during the shows and has conquered New-York, starting with photographer Scott Schuman.
Cool, she has finally come out with a book, « Love x style x Life » where she tells her story, shares her beauty tips and her secrets as « guardian of style ».
We love: her clever writing style and her self-mockery that make this made in Corsica trend setter so accessible and touching: juicy confidences on the rivalry with her sister (always more beautiful!!), hilarious comparisons between a Parisian flirt and a New York date, as well as feel-good citations…
We also like: being totally inspired by her tricks to look great on a photograph or how to attend Fashion Week without any invitation but lots of audacity.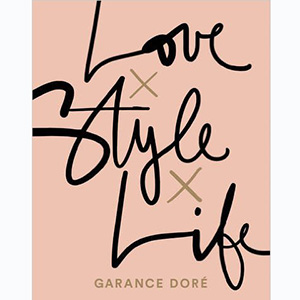 Love x Style x Life by Garance Doré published by Editions Flammarion. 25 €
By Julie Levy @levyjulie