A glowing complexion, pink cheeks, a bright gaze… A minimum of wrinkles and a maximum of glow, Swedes, Finns, and all the girls from the North have a fresh complexion and a healthy skin we all dream of... Here is a small recap of all the brands, beauty routines and fab treatments to borrow from them to acquire a younger Scandinavian beauty look.
To have the amazing glow of Swedish gals : ClinicCare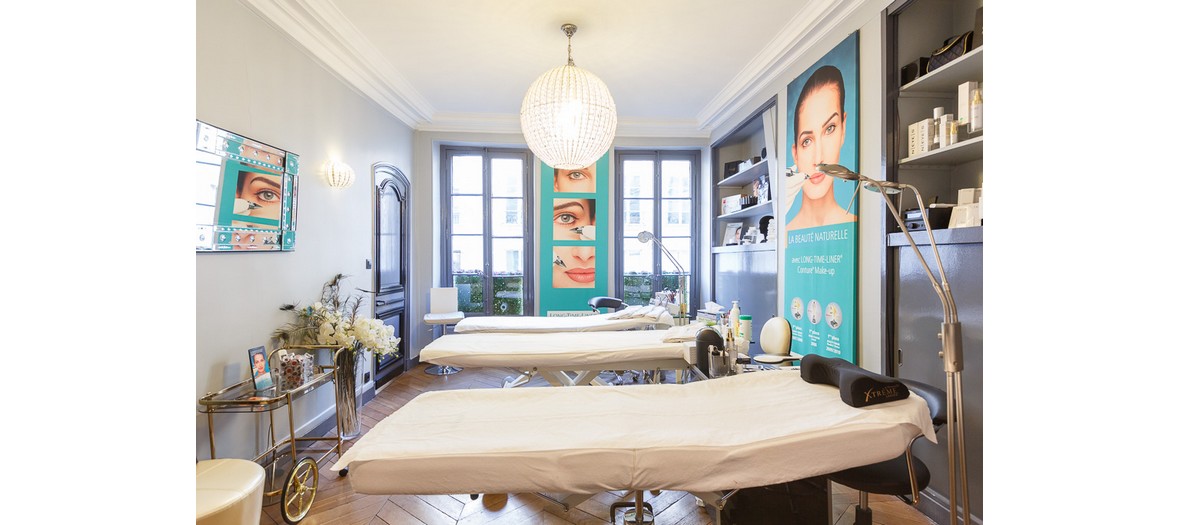 The pitch: for a glowing and pimped effect, you need a good dose of hyaluronic acid… Only drawback : the more you advance in age, the less you have.
ClinicCare, the Swedish brand of cosmeceutic treatments - halfway between cosmetics and medication - has developed a range of small organic hyaluronic acids (a completely revolutionary Japanese innovation) with super efficient penetration since the acid goes into the deepest layers of the epidermis. To be clear :these are the only treatments allowing the same effect as a shot without having to deal with needles. The Scandinavian and the Russian are wild about them—and with cause.
The routine to adopt: the organic ClinicCare treatment with oxygen and hyaluronic acid offered by Espace Marinel literally changes your face. It combines the performance of ClinicCare products with a personalized peeling that cleanses without any aggression, an in-depth treatment and immediate pimped effect. An ultra-sound spatula cleanses and makes the vitamins penetratre as well as a replulping mask. When you come out, you will look 5 years younger and have gained 2 nights of sleep.
The plus ? Going home with great ClinicCare products sold at the Marinelà Institute to be used morning and evening (the serum and hyaluronic essences are tops !) They should definitely allow any doll complexion to last much longer.
Where to find it ? At Espace Marinel, the ultra confidential treatment apartment signed Marinela Popescu where all the stars come…
ClinicCare products : Sérum Soyeux 63,90€. Essence Soyeuse 63,90€.Peeling treatment with fruit acids + Organic Hyaluronic Acid mask: 120.00€ / 1h at Espace Marinel.
Institut Marinel. 267 rue Saint Honoré 75001 Paris. 09 54 90 78 31, all the info on www.marinel.fr
For the smooth and glowing complexion of Iceland girls: Skyn Iceland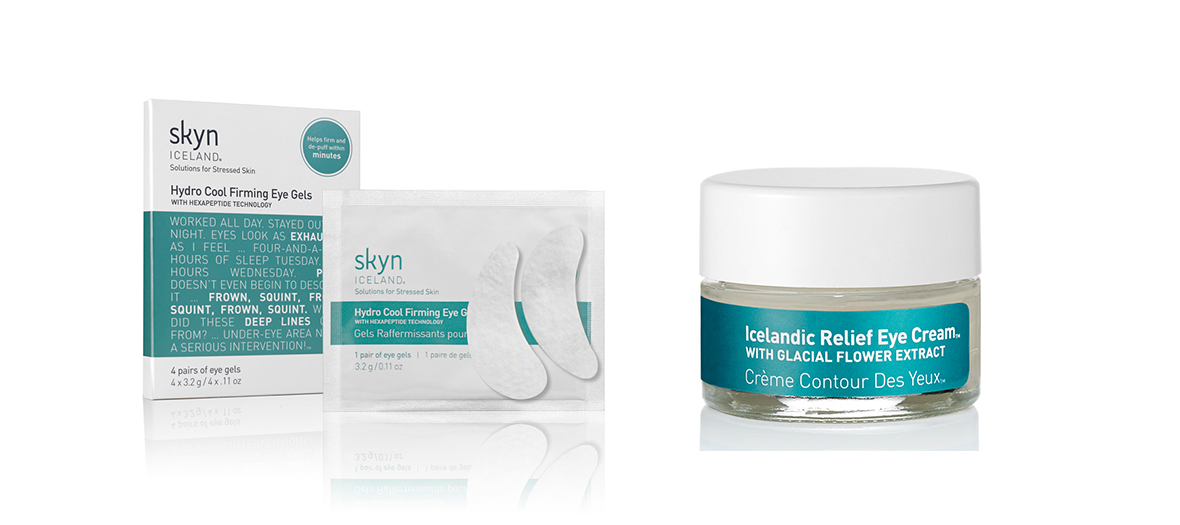 The pitch: for active women on the verge of a burn out, the American Anna decided to drop everything in 2003 and launch Skyn Iceland an amazing natural brand made with active products from Iceland to fight against the effects of stress, poor living hygiene and skin pollution. By using all the resources of this purity oasis (extracts of Arctic blueberries, red cranberry oil, oxygen molecules), the furiously healthy Nordic brand signs products as efficient as they are quick to use and ideal for urbanites in their thirties with a super speedy life style.
The routine to adopt: when your eye contour is run down by fatigue, cold and cigarettes, go for the combo patch + eye treatment cream. The former freshens and detoxifies the gaze in 10 minutes flat, while the latter moisturizes in depth, smoothes out small wrinkles and gives to the gaze a light that one envies from all the Nordic beauties running in the great outdoors.
Where to find it? At Feelunique, the online beauty concept-store.
Skyn ICELAND's Hydro Cool Firming Eye Gels 28€ for 4 patches. Skyn ICELAND eye contour cream 45€. All the info on feelunique.com
To have soft skin even when it's cold: Natura Siberica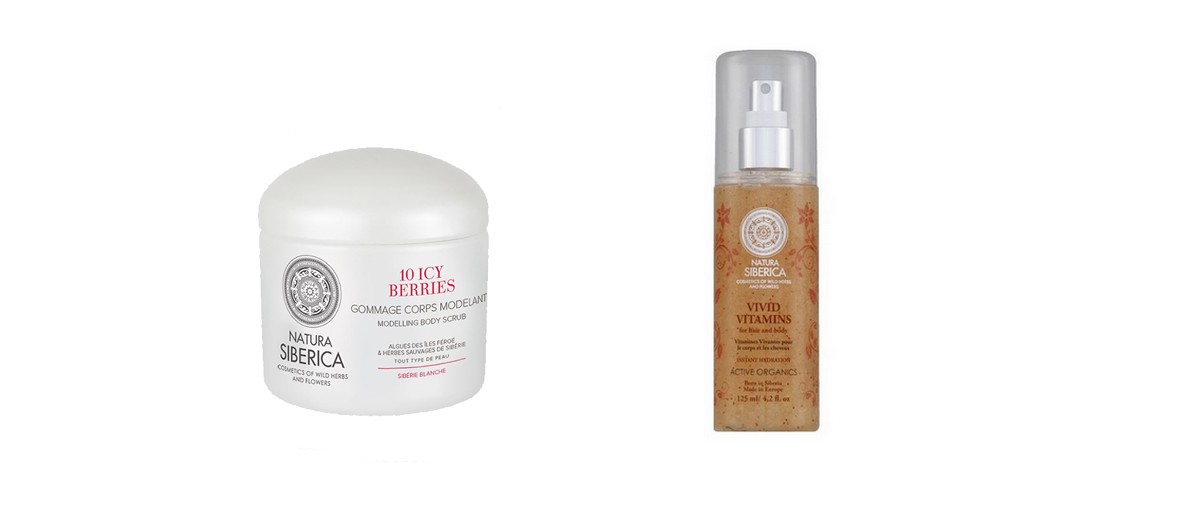 The pitch: to survive under hostile climate conditions plants in Siberia have developed anti-oxidant qualities unique in the world. An amazing raw material that is at the service of a complete cosmetic range, resolutely cocooning by Natura Siberica. The Russian brand has even built its own organic farm to ensure production of certain rare vegetal species. And wild herbs are handpicked in the middle of nature by locals.
The routine to adopt: a scrub with 10 chilled berries made with natural sugar and real pieces inside! Blackcurrent, cranberry, blackberry... Like a jam for the body that one slathers on for yummy skin. Tops also, the body and hair treatment filled with vitamin and active elements capsulated in micro-spheres that burst in the fingers. The new skin must to apply every morning.
The plus? XXL formats.
Where to find it? Excluvisvely at Monoprix and Monop' Beauty.
Live vitamins for body and hair, Natura Siberica, 12€ for 125 ml. More info on www.naturasiberica.ru
For a back from the forest fresh complexion: Björk & Berries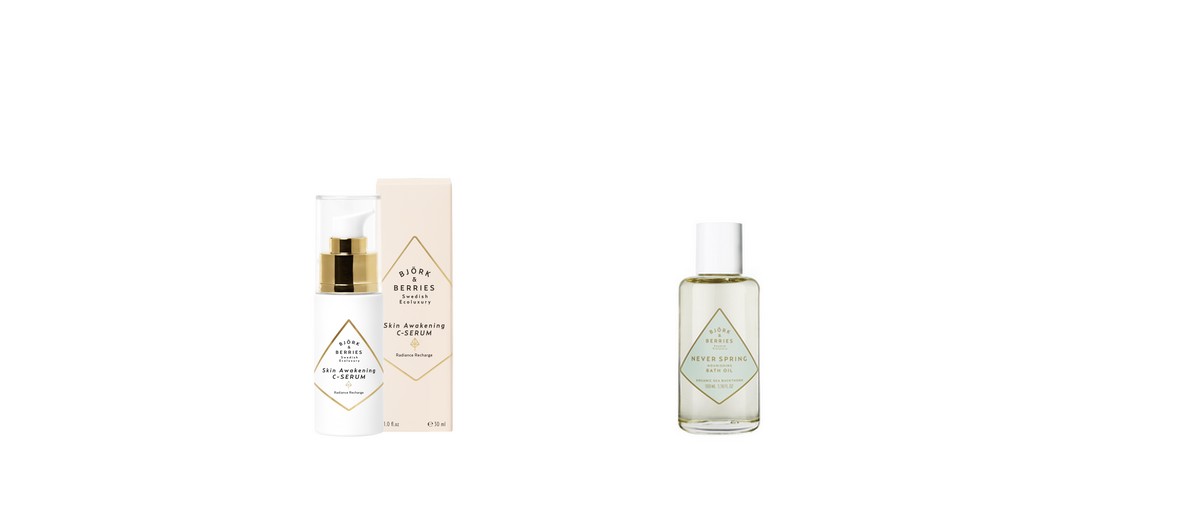 The pitch : centred on the origin of the product , the Swedish label founded in 2006 by Isabelle Lewenhaupt has become the reference of natural and organic treatments using technical innovations: the plants used in the product formulation come mostly from the garden of her family home in Jämtland. A "Little House in the Prairie" side that steps away from high tech methods, concocted by teams of dermatologists, botanical specialists and perfume by Björk & Berries.
The routine to adopt: C-Serum, for its quasi immediate boosting action that wipes away fatigue. Its secret? A strong concentration in vitamin C and hyaluronic acid. Concretely, lines are smoothed, glow reappears along with a good mood­—as though you had just returned from a long outdoors walk. Another addiction, bath oil to be dropped in warm water for a "me, myself and I" moment.
The plus? Ultra slick minimalist and graphic packaging.
Where to find it? At Montaigne Market, Bon Marché, Blush Atelier and on www.bjorkandberries.com
C-Serum, Björk & Berries, 59€.
Nourishing Bath Oil, Björk & Berries, 28€.
For Sedish model hair: Sachajuan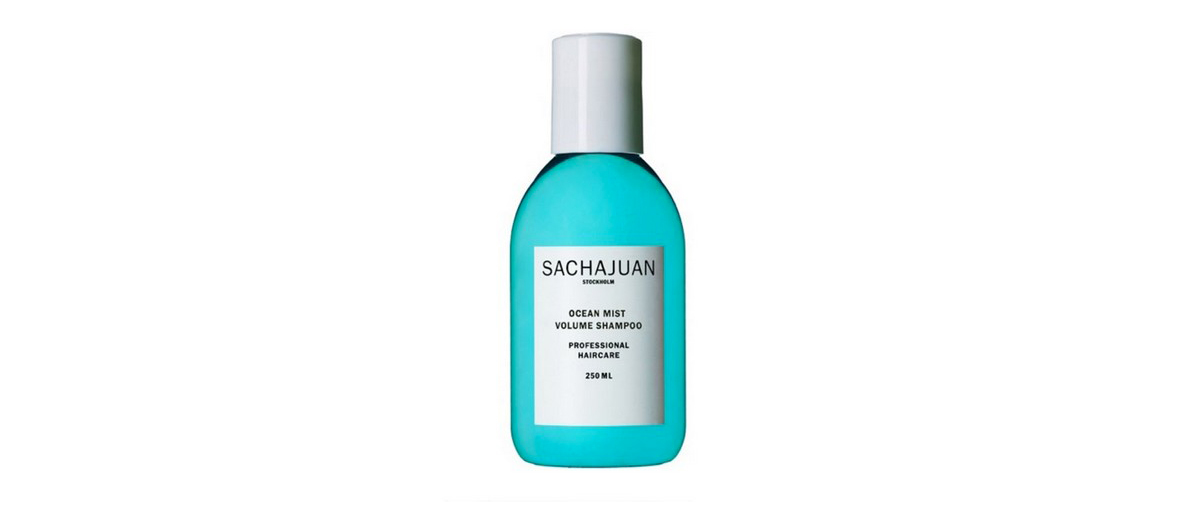 The pitch: when Sacha Mitic and Juan Rosenlind launched the first Sachajuan products in 2003, they were already at the head of the most popular hair salon in Sweden, well-known by fashion editors and models. Volume, shine, moisturization, the brand of capillaries coming in from the cold treats hair in depth. Its secret? Extracts of sea algae mixed with special agents. No more blow-drying necessary.
The routine to adopt: Ocean Mist, the cult mist. Applied on humid hair, it perfectly reproduces the wavy effect of a sea bath. Bluffing.
Tops also, the Moisturizing Shampoo with a new micro-emulsion: actives penetrate even further in the fiver, reinforcing hair damaged by the cold.
The plus? Formulas adapted to all types of hair.
Where to find it? On feelunique.com, at the Bon Marché, Monop' Beauty and Oh My Cream.
Ocean Mist, 18€. Moisturizing shampoo 19€ for 250 ml and Moisturizing Conditioner 22 € for 250 ml