Forget all the worn out clichés about Saint-Tropez as a town of glitz, bling and cheapo show off taste, the cult village of the Var region is once again the favorite destination of the chic and beautiful people.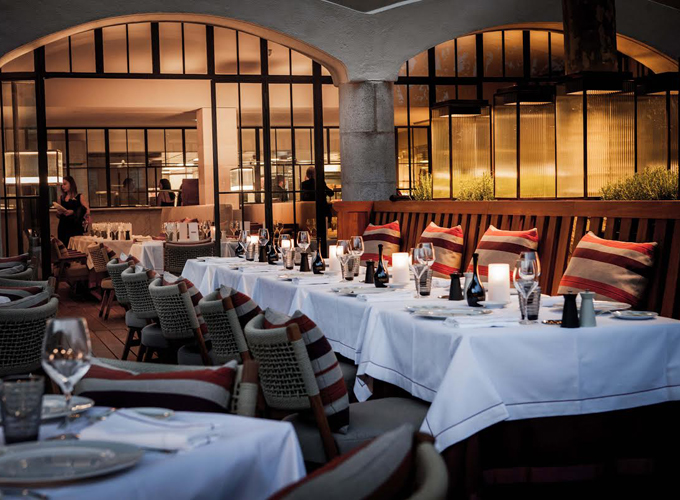 And, to enjoy this small earthly paradise with a fresh eye, at the same time living some memorable moments, we set down our pyramids of designer luggage, and vanity cases, at Le Byblos, the historical palace built to the glory of movie icon Brigitte Bardot by a wealthy, but scorned, admirer. This year, in an enchanting retro setting, Le Byblos reinvents "la dolce vita": the action takes place on a shady terrace by the stunning pool, in the luxurious cocooning Sisley spa and the two gastronomic restaurants under the helm of multi-Michelin star superchef Alain Ducasse.
This year, height of luxury, chef Vincent Maillard opens his St. Tropez Mediterranean style kitchen for cookery courses in small groups. The perfect occasion to learn the secrets of, say,  artichoke salad, or delicious risotto, under the auspices of a famous chef. Or, at dinner time, comfortably settled at one of the four tables against the cool glass kitchen windows, perhaps you prefer to admire the precise ballet of the brigade (reservations only).
We already feel like whistling the joyful song: « Do you do you Saint-Tropez »…
Découvrez aussi Les Roches Rouges, a mediterranean paradise.