The glamorous charm of Le Perche is no longer a secret, attracting Parisians in search of countryside charm and the perfect combination of flea markets, restaurants, and castles every weekend. It's the good life, after all! Located just a 2-hour drive or a 1-hour and 40-minute train ride from Montparnasse to Nogent-Le-Rotrou, the hilly and green landscapes of this regional natural park will almost make you want to settle here year-round. Before taking the leap, let's take a closer look at our favorite addresses that you absolutely must visit on your next countryside getaway!
The Best Hotels to Settle In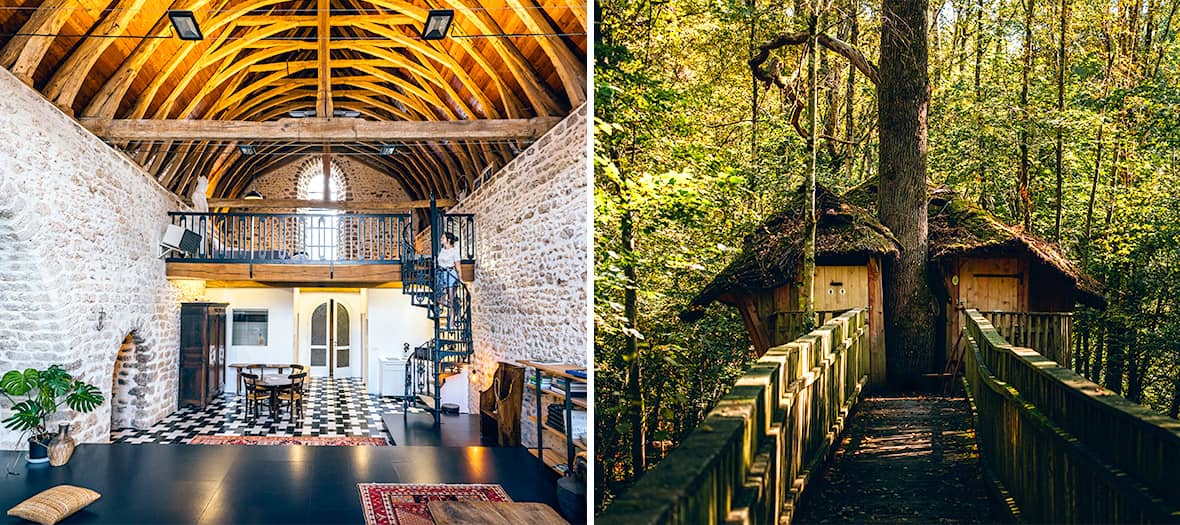 To discover Le Perche and its wonders, we first recommend choosing charming guest rooms or slightly unusual accommodations that have preserved that incomparable countryside spirit. Among our favorites are:
Le Manoir des Etilleux

: Cozy guest rooms in a typical Percheron manor with a cottage-like atmosphere, perfect for taking a dip in a jacuzzi before napping on a sun lounger in the garden. Tip top: the option to have dinner on-site as a table d'hôte. (

Starting from €180 per night for 2 people. Lieu-dit Le Boulay 28330 Les Etilleux)

Les cabanes dans les arbres du Bois Landry

: Attention, complete disconnection! Here, no WiFi or electricity: the

wooden cabins

are perched in the middle of the forest. The highlight? Having a basket of local products delivered for a candlelit dinner in your cabin. (

Starting from €159 per night for 2 people. Lieu-dit la Graiserie, 28240 Champrond-en-Gâtine

)

Chapelle Saint Jean

: Only available on

Airbnb

, a highly atypical 13th-century

chapel

, completely renovated with divine taste, creating a mystical and cozy ambiance. (

Minimum 2-night stay starting from €390 for 2 people. Pontgouin, Centre-Val de Loire)
© French Wanderers and © Refuse to Hibernate
The Must-Try Restaurants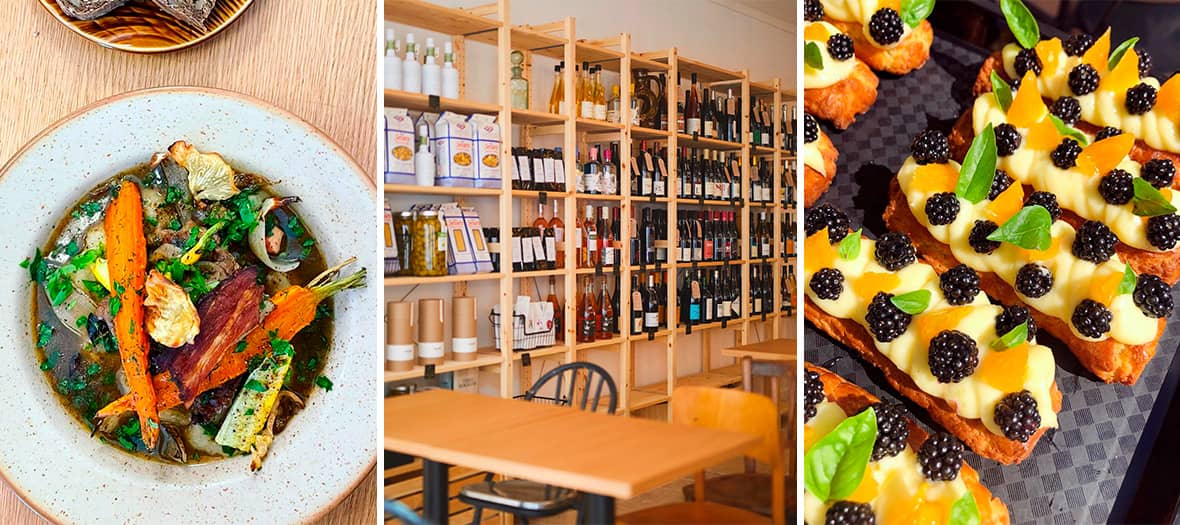 It's no secret that the people of Le Perche take their local cuisine seriously. And let us tell you, here, black pudding isn't the only star on the plate. Here are three foodie addresses that you absolutely must visit:
For

lunch

: Du

Pep's

, located on the

market square of Nogent-le-Rotrou

. A charming

café-grocery

store where you can stop for lunch and indulge in beautifully seasoned plates that always hit the spot. It's run by three friends who have captured the taste of their time. (

17 place saint Pol, 28400 Nogent-le-Rotrou

)

For stocking up on

local goodies

: Le

Chardon

, an organic shop that offers only locally sourced products within a 100km radius. We fill our picnic baskets here to enjoy by the e

dge of the Borde

pond in

Margon

. (

1 place Saint-Pol, 28400 Nogent-le-Rotrou

)

For an elegant

dinner

:

l'Auberge de l'abbaye

, a cool

bistronomic

restaurant run by two friendly brothers who serve consistently refined and artfully prepared dishes... and even superb

cocktails

! (

Set menu of starter, main course, and dessert for €36, 15 rue du Commerce, 28480 Thiron Gardais

)
Must-Visit Places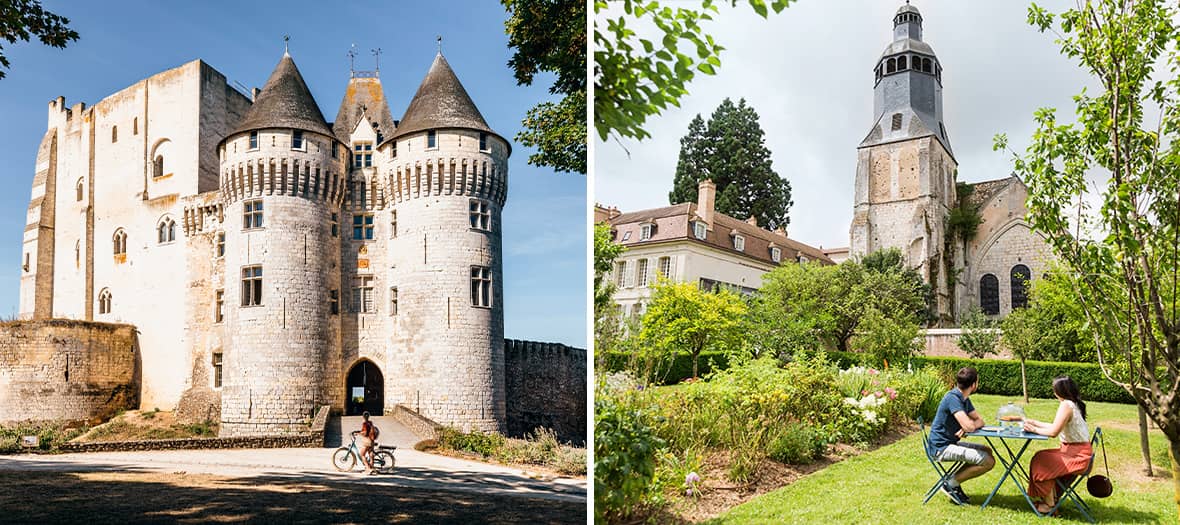 Le Perche is filled with magnificent estates and castles to explore, allowing you to immerse yourself in centuries-old heritage and enrich your cultural knowledge:
Château des Comtes du Perche

: A fortified castle with a keep dating back to the 11th century, overlooking Le Perche and the Huisne Valley. (

Full admission: €5. Place Emile Maquaire, 28400 Nogent-Le-Rotrou

)

Collège Royal et Militaire de Thiron-Gardais

: Also known as the residence of

Stéphane Bern

himself

, this site offers a museum and beautiful

French gardens

that are open to visitors. Don't miss the opportunity to enjoy refreshing local drinks at the tea salon under the orangery. (

Full admission: €8. 12 rue de l'Abbaye, 28480 Thiron-Gardais

)

Domaine de l'Abbaye

and its themed gardens in Thiron-Gardais: Located next to the Royal and Military College, this site features beautifully landscaped gardens and three enjoyable escape rooms inside.

(Free entry. 18 rue de l'Abbaye, 28480 Thiron-Gardais

)
© French Wanderers and Coralie Daudin
Four Stylish Activities to Book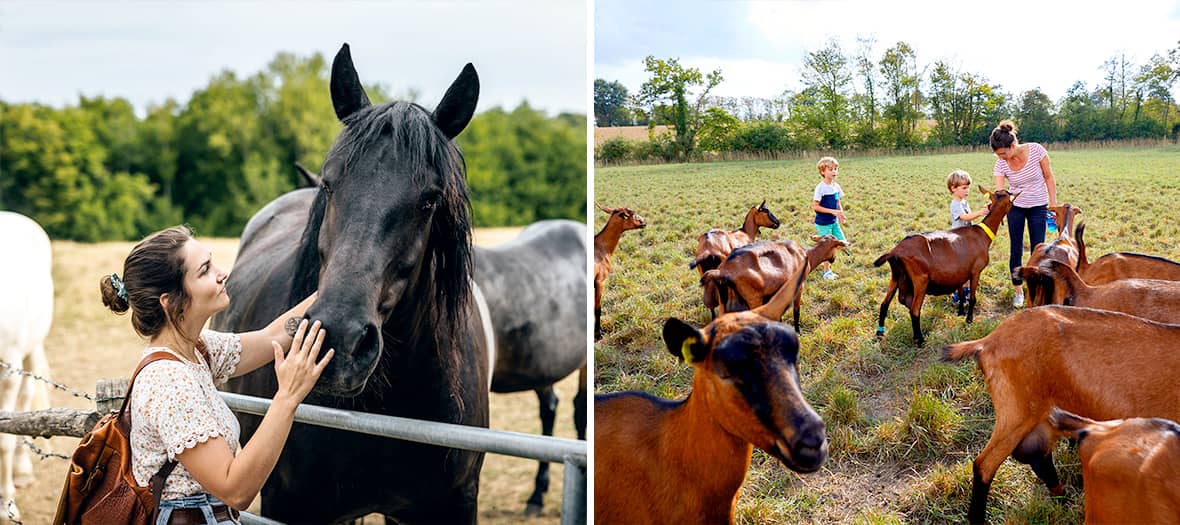 It's hard to overlook the equestrian heritage of the region, especially the Percheron draft horses, which can be discovered during a romantic carriage ride with La Licorne Farm. (Full price for a 1-hour ride: €12. 12 rue de la Guérinière, 28240 Le Thieulin). Another great option is to try an equine therapy session at Écuries de Saint Victor. (Lieu-dit Les Barres, 28240 Saint-Victor-de-Buthon)
For the sporty ones, hop in a canoe for a leisurely ride along the Huisne River with Club Canoë Kayak Percheron. (Half-day rate: €17. 2 rue de la Touche, Nogent-Le-Rotrou, 28400 Eure-et-Loir)
If you prefer to commune with nature, join a guided walk in the Senonches Forest with Jean Pierre Pauly, who will unveil the secrets of the forest ecosystem. As a bonus, this bird lover can communicate with the feathered creatures! Reservations can be made at the Maison du Parc. (Guided tour: €3.50. Maison du Parc Courboyer, Nocé, 61340 Perche-en-Nocé)
Attention to all herbal enthusiasts who have long swapped caffeine for herbal teas: Jardin Solstice, practicing permaculture, cultivates organic aromatic and medicinal plants and offers workshops throughout the year to learn how to create your own potions and homeopathic remedies. (Medicinal plants workshop: €60 per session. 5 rue de l'hêtre, 28240 Vaupillon)
With or without kids, a visit to the farm is a must! Head to Chèvrerie Capri'Perche to stock up on fresh goat cheese straight from the source. Our tip? Try to arrive during milking time, usually in the late afternoon, to participate! (Lieu-dit La Richarderie, 28480 Saintigny)
© French Wanderers and © Arnaud Lombard
The Best Flea Markets in Le Perche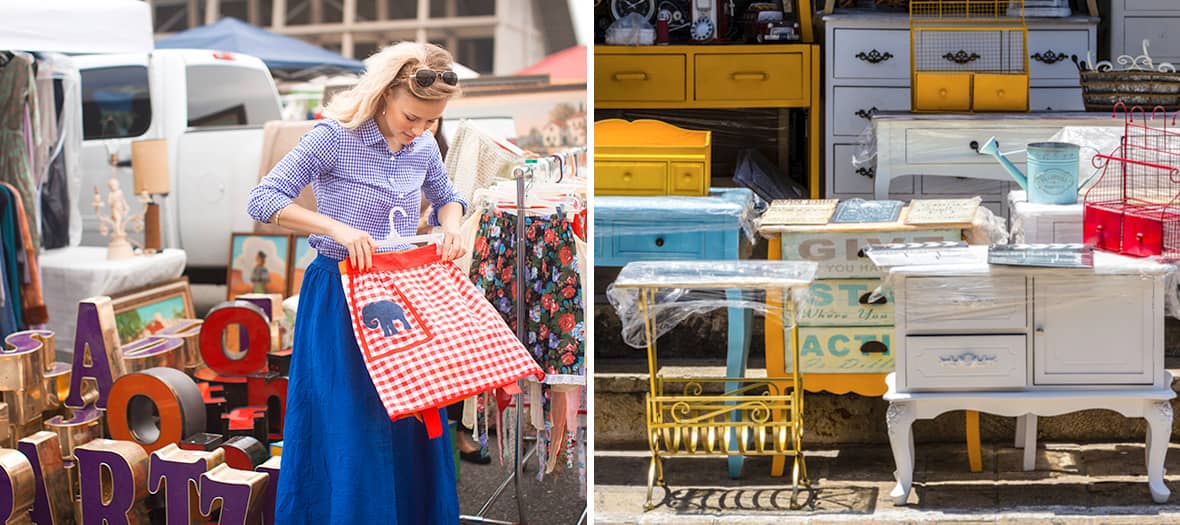 A true paradise for treasure hunters, Le Perche is known for its flea markets in roadside hangars, particularly around Nogent-le-Rotrou. But you can also visit the following upcoming dates to remember:
Senonches on June 18th La Loupe on July 2nd Thiron-Gardais on July 14th Louvilliers-lès-Perche on August 27th, featuring a medieval festival Saint Denis d'Authou on September 2nd and 3rd


For all the information and schedules, visit tourisme28.com.