With its decor straight out of an Instagram feed, its delicious vegetal cuisine and cold pressed juices on site, Abattoir Végétal is right on target. You come here for nice healthy eats that don't leave you hungry­­—in a glam and trendy atmosphere.
This multi-talented artist, resembling Frida Kahlo, and passionate about super-food, Ava Lagatta has concretized our whims in a design and light space enhanced with hanging plants, a skip and a hop from the 18th arrondissement town hall.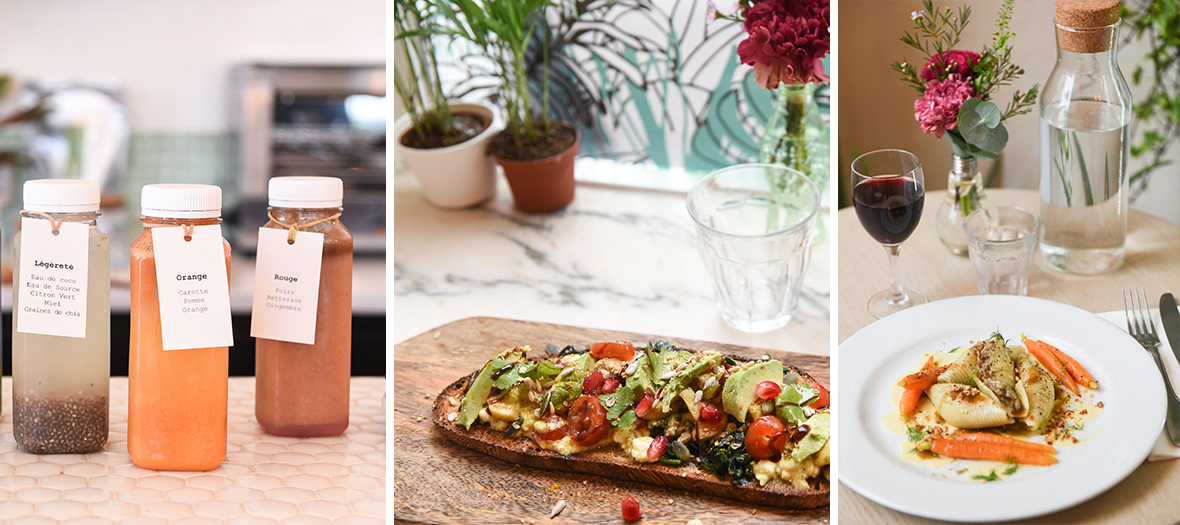 On the menu ? Seasonal organic veggies of all sorts, healthy seeds and colourful flowers for the bucolic touch with a twist: plate of mezze (houmous, falafels, guacamole, fauxmage of ricotta, arugula, grilled toasts, (€13); roasted plantain banana, coconut milk, polenta, peppers, wild rice (€16); vegan burger with red bean and beet steak (€15.50). Cool sweet treats (sweet potato crumble, cheesecake with cream of date and Cajun nut, granola bowl) are served all afternoon long with an almond milk latte of a coconut milk chaï.
And for an amazing experience, book the weekend vegan brunch: velvety soup + salty plate + muesli + cake + warm drink + freshly squeezed juice, €25.
Open Tuesday to Sunday. Brunch Saturday and Sunday.
Also discover PH7 Equilibre, a vegetarian and healthy restaurant in Paris.
© Adelap