Entering this hybrid place is to visit the mega-bling brain of its creator Virgil Abloh . Patron of Off-White but also DA of Louis Vuitton Homme since 2018, the baron of streetwear imagines for the venerable Parisian house a demented ephemeral space under its headquarters opposite the Pont Neuf , right bank, in place of the fire Confo. It deposits, and it is to visit (absolutely) until January 31.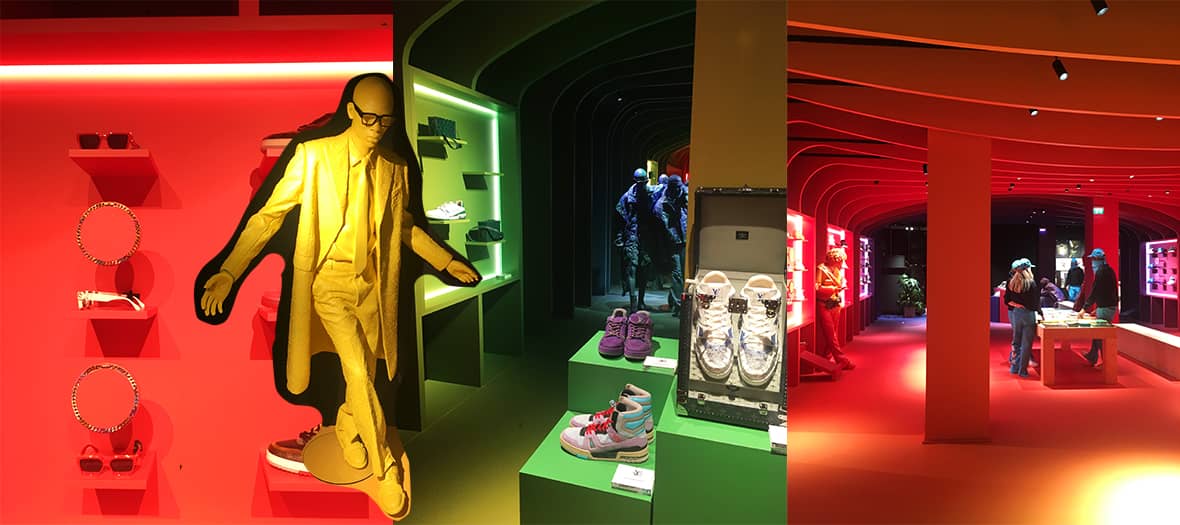 Clara Cornet , Bleu Mode and all the fashionable Insta-friendly clique went there from their stories to invite the curious to discover this shop / exhibition open to all. Virgil loves color, and his hip-hop aesthetic can be found everywhere under the neon arches in rainbow shades (a nod to the scenography of the first SS19 show), to the sound of an exciting playlist.
Let yourself be guided by the staff, recognizable by their rap clip gangster look with turquoise scarves on their faces: all of them are salespeople from the Vuitton boutiques who know the house like the back of their hand. Not to be confused with the Afro mannequins / statues, too beautiful, also available for sale for some 10,000 € ...
A mine of treasures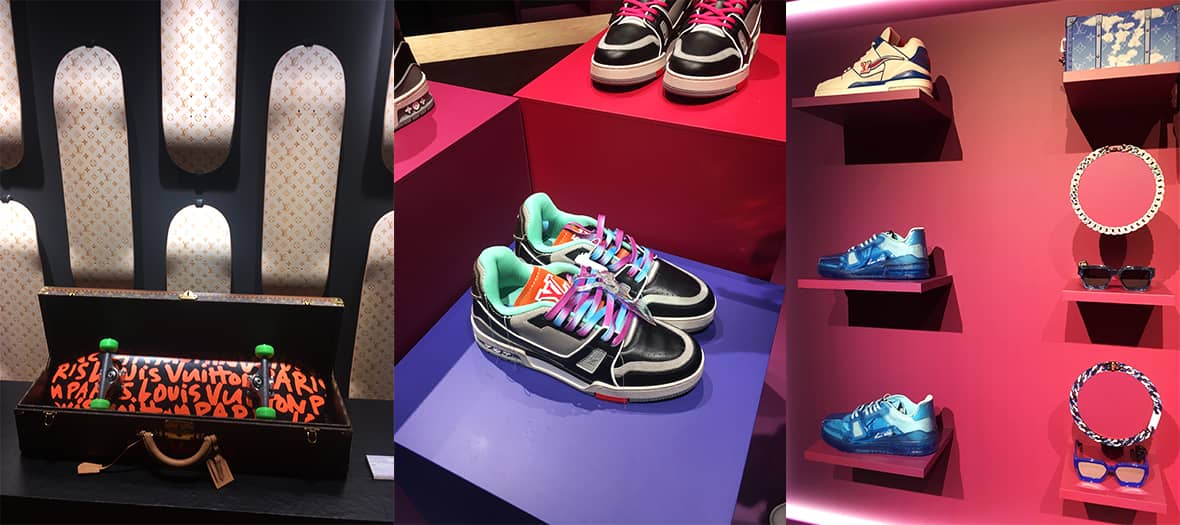 The temporary residence will fascinate collectors of ostentatious sneakers among the Vuitton archives, with a selection of exclusive and / or upcycled trainers that are already flying like hot cakes (950 €), models for next summer (to be picked up from January 15) and the already cult link necklace available especially for the event (€ 3,250). Also on display for your viewing pleasure: skateboards in homage to Stephen Sprouse and the 2005 Marc Jacobs- era Millionaire sunglasses (Virgil Abloh's world favorites) in collaboration with Pharrell Williams and Nigo . Cults.
We can also invest more reasonably in a great selection of books including the famous Vuitton city-guides (Chicago, Shanghai, Tokyo, New York, Milan, London, Paris), and other photographic works around architecture, skateboarding, basketball and even the Cindy Sherman exhibition (collaborator of the brand) at the Louis Vuitton Foundation . Something to cultivate and make the coffee tables in the living room badass.
Make way for art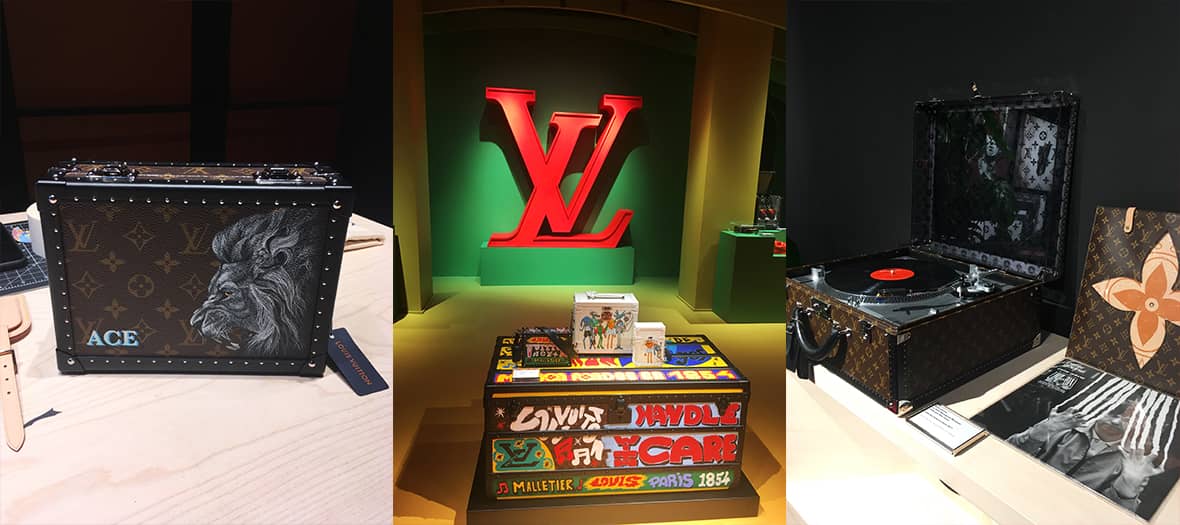 A jack -of-all- trades creator but also a DJ, Virgil Abloh could not imagine this place without placing his favorite vinyls there (not available for sale). However, it will be possible to order the house's iconic special music trunks: monogrammed speakers, a record player case and even totes expressly to transport your vinyls. So chic.
Also note: the presence of an artist to customize your accessories as you wish with his paint cans and detailed features. A briefcase adorned with a lion roaring next to his initials, we say yes.
Louis Vuitton temporary residence, 28 quai de la Mégisserie, Paris 1er
Open every day from 10 a.m. to 7 p.m., from 11 a.m. on Sunday, until January 31 inclusive
Also discover Weston Vintage, the space for buying and selling second-hand JM Weston shoes and the address for Macron's costumes .