" Working with artists [...] and photographers [...] was exhilarating. We felt helped, encouraged, beyond the material and boring reality of making a dress to sell ", revealed Elsa Schiaparelli in her memoirs in 1954. Shocking! Les mondes surréalistes explores this close link that the Roman seamstress maintained with the leading artists of an ultimately glam era: both inspired and inspiring, Elsa Schiaparelli shines in the retrospective dedicated to her at the MAD. A river exhibition with no less than 520 works from collections, not to be missed under any circumstances.
The Schiaparelli woman, an intellectual icon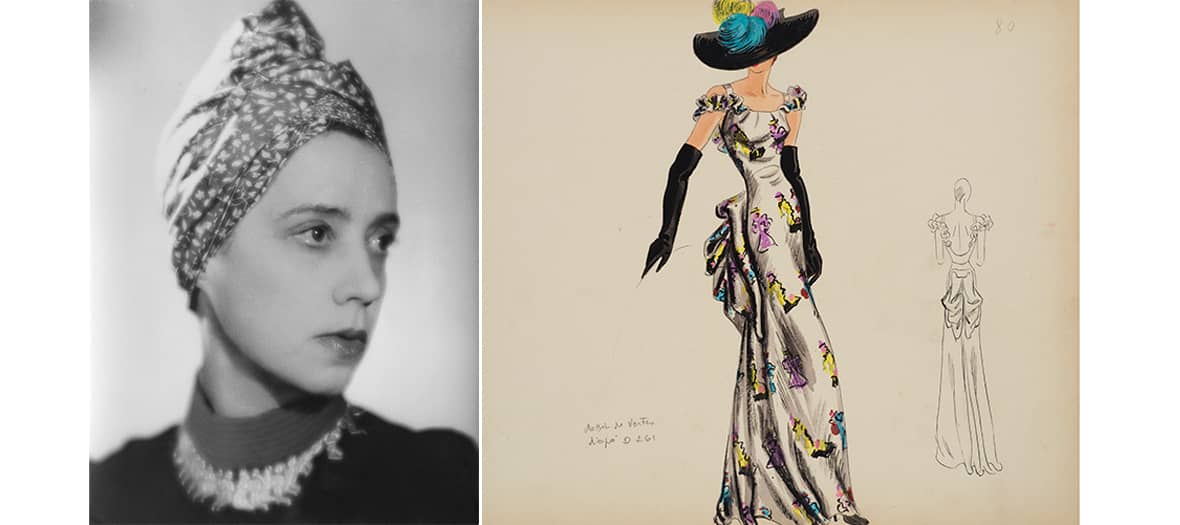 ©Archives Schiaparelli and Decorative Arts

Liberated, emancipated, eccentric, daring, provocative: so many adjectives to qualify the Italian seamstress, who brilliantly broke the codes of propriety and good taste in the uninhibited period of the Roaring Twenties.
Daughter of, pampered in a Roman palazzo by an intellectual entourage and married young " to do well ", she embarked on the life of an artist after getting rid of her unfaithful husband quickly and well… A chance in a context not truly conducive to the liberation of women. Paul Poiret 's muse , whose oriental tunic dresses are to be (re)seen along the way, she emancipated herself and appeared as the spiritual mother of Sonia Rykiel , in particular with her first sweaters (tops, sweatshirts and breastplates in the eye) which mark her first successes as a great seamstress .
To see: nuggets of a slightly naughty diva 's wardrobe, à la Diana Vreeland , in a journey that couldn't be more immersive thanks to the full-scale reconstruction of the perfume cage and a collage of the most beautiful sketches from her collections: dresses great evenings, coats with shoulder pads, zazous jackets, hat-shoes... But also a glove wall with its most beautiful creations for hands: short in satin, in veil, tinsel, long in the shape of gigot sleeves, shiny, with claws…
Art and fashion, the perfect duel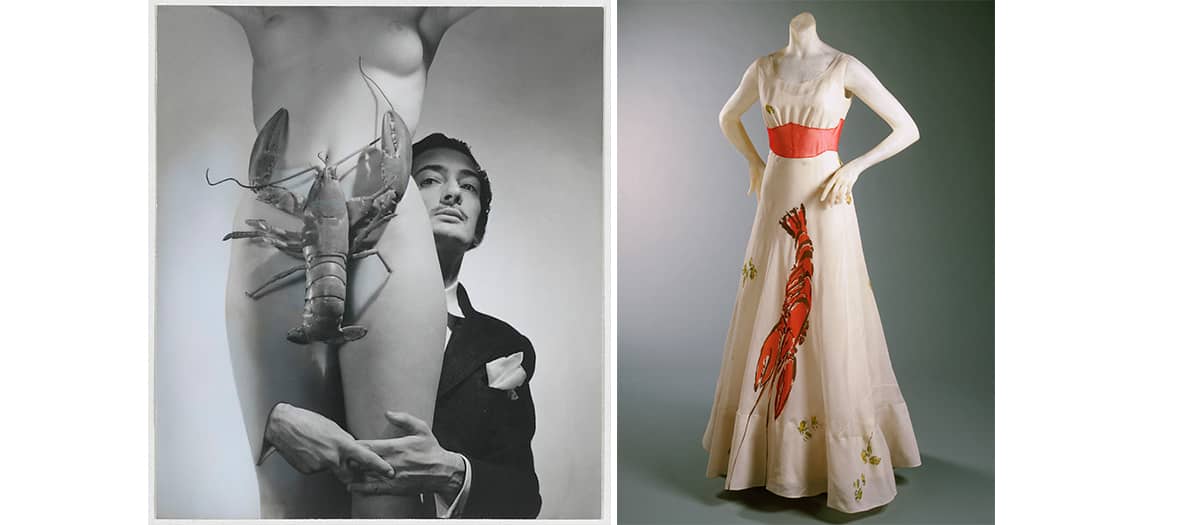 © Estate George Platt Lynes and Philadelphia Museum of Art

We cannot dissociate Elsa Schiaparelli from surrealism. Avant-garde and female artist, her work is on the border between art and fashion, with revolutionary creations attesting to the decompartmentalization of artistic currents of the time, like her colleagues Sonia Delaunay and Coco Chanel . An obvious phenomenon today, but totally crazy for the time with arty experiments such as shoes and the tailored jacket co-made with Dalí , without forgetting the cult lobster dress and cult shots by Man Ray .
Among the beauties to contemplate: emblematic Spanish-inspired outfits, such as the embroidered bolero of 1938, artistic with the kiss coat with the line of Cocteau , not to mention the marvels adapted from the Greek Metamorphoses , the splendor of Versailles or the
commedia dell'arte. 100% luxury collections with whahouuu pieces showcasing the craftsmanship and know-how of the Lesage house .
Elsa and Daniel Roseberry, the big ball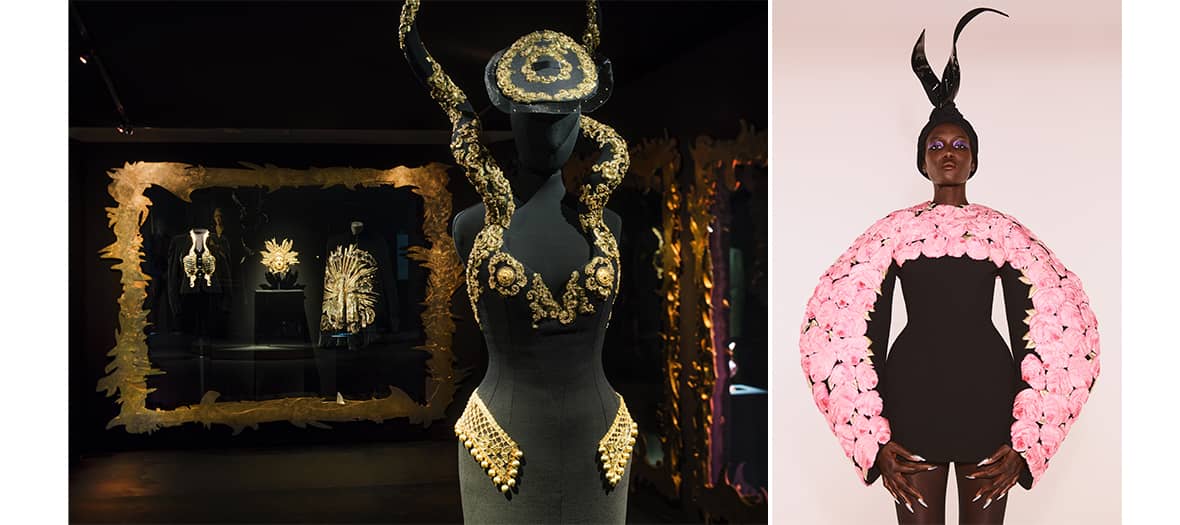 © Christophe Delliere and Maison Schiaparelli

End clap upstairs, where the course exalts a baroccoco galore: outfits that shine with a thousand lights, pompoms trimmed with silk threads, denim jacket pimped with ex-voto , trimmings, jewelry , embroidery of blades of gold and sequins as if it were raining. Don't miss the jacket embroidered with gold sequins forming Aphrodite 's hair , or downright the Saturn-style golden metal bustier for a Princess Leia silhouette .
Since 2019, Daniel Roseberry has been fulfilling the wildest wishes of fashionistas: couture fashion taken to its climax by reviving the house's weirdos style. The Texan DA revives signature elements of the house such as ever brighter shocking pink , endless drapes, XL bows, adornments that become armor for a " Schiap " 2022 woman stronger than ever.
Until January 22, 2023 at the Museum of Decorative Arts, Ticket €14, reduced price €10.
Also discover: the worldly must-see exhibition and the glamorous diamond lovers exhibition .