Imagine… What could you have done if your plane ticket to Formentera, Nice, Mykonos, Naples, Lisbon, New York or Bali had been free?
Book the mattresses of a hot beach every day
Pay for the services of a Mary Poppins to chill while we manage your kids
Have a table with a bottle in the club everyone's talking about
Treat yourself to a day on a boat with a skipper
Own the jersey and glasses of your dreams
Have a private coach to sculpt a bikini body at the beach
Life can be easier than it looks.
Every day for 10 days, a customer who orders a ride from Paris to the airport via the G7 app will be drawn. And his plane ticket will be reimbursed.

Are you going on a weekend or vacation between July 1 and July 10? Book a taxi on the G7 app . It's € 30 or € 35 for Orly, € 50 or € 55 for Roissy, no surprises on arrival: prices are fixed and your holiday budget is reduced.
Isn't life beautiful?
Try your luck and download the app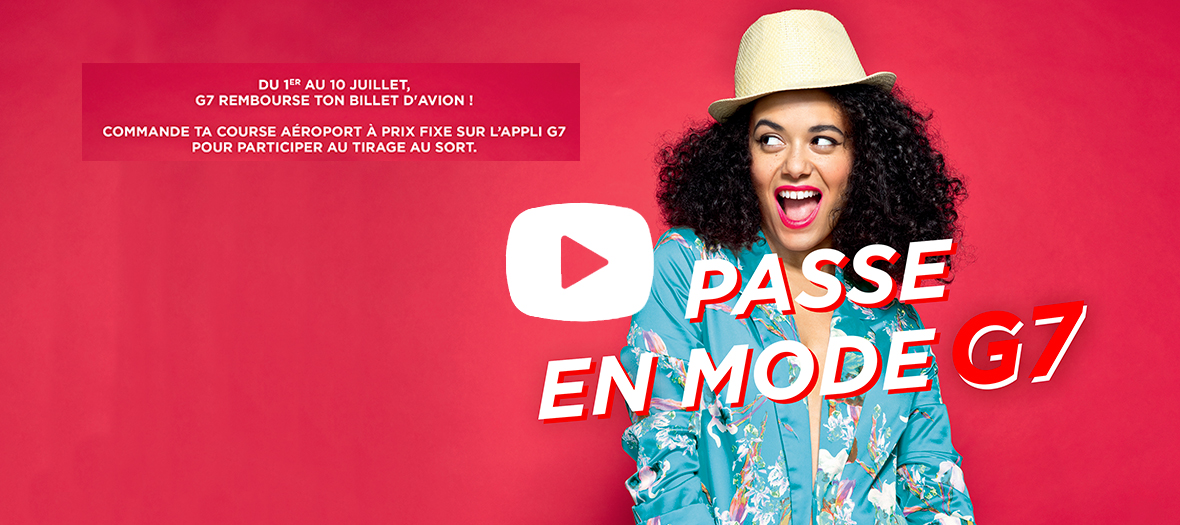 More information on airport packages: www.g7.fr