Exit deos anti perspirants packed with aluminum salts. Make way for the green! With 100% natural formulas, the new deodorants bring freshness and comfort immediately and for the whole day, while preserving the planet with recyclable packaging.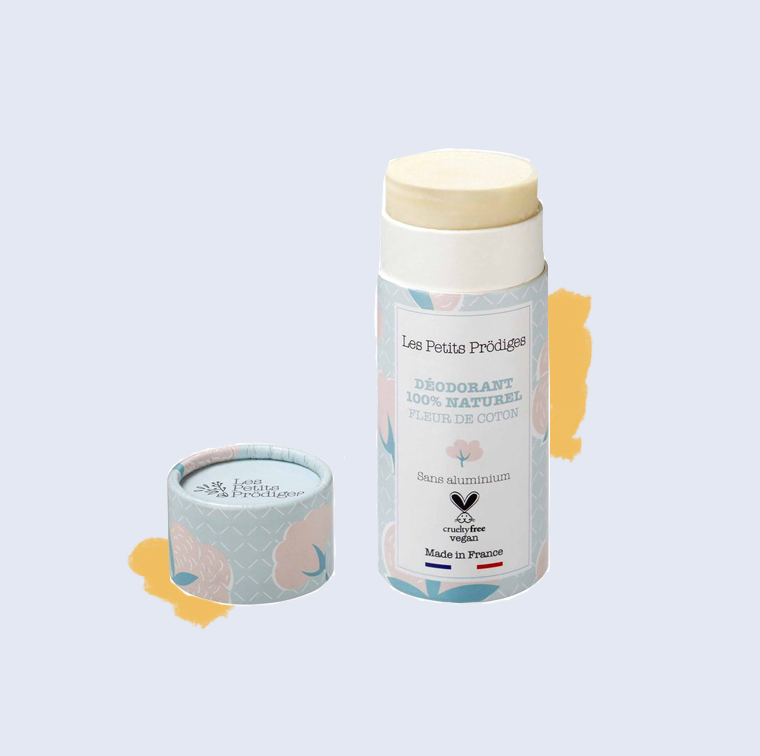 Made in France , the new Les Petits Prodiges deodorants will be the safest allies on hot days by neutralizing odors and absorbing moisture. As a bonus, they have everything right with their colorful cardboard tubes biodegradable, their formulas 100% natural, their fun flavors and delicate and melting textures.
Deodorant, Les Petits Prodiges , € 12.90
In roll-on
It smells of rose and vanilla and absorbs odors and humidity.
Rose vanilla deodorant 50ml, Schmidt's, € 9 on www.ohmycream.com
In stick
With bergamot , cedar and peppermint 100% of natural origin, this stick is the perfect ally for freshness when the mercury is going wild.
Deodorant, Malin + Goetz , € 24, also available at Galeries Lafayette Champs-Élysées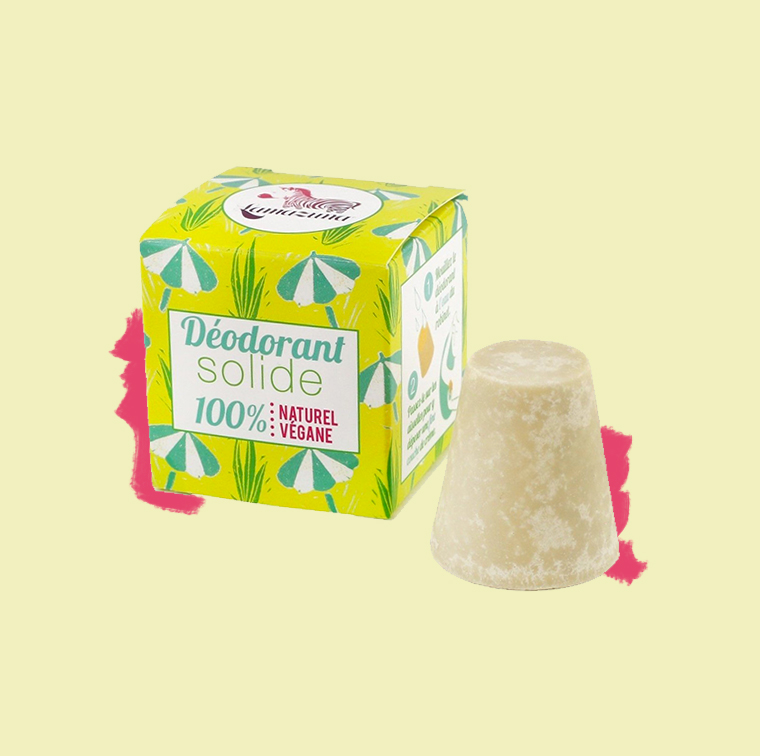 It shoppe this solid deodorant handmade on the new online store Moso that emphasizes organic and natural beauty products made in France. It looks like a soap and, with its 100% natural formula , fights against bacteria and, without preventing perspiration, regulates it and makes it odorless.
Palmarosa solid deodorant, Lamazuna, € 9.90 on www.laboutiquemoso.fr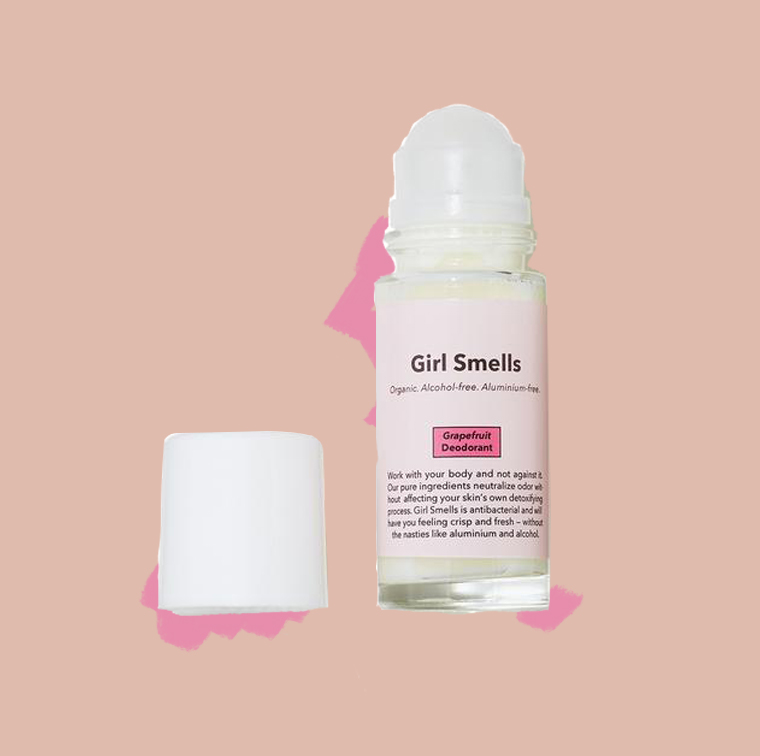 A fruity grapefruit scent, a 100% natural liquid formula based on antibacterial coconut oil and softening sunflower, for this clean and effective deodorant that will reassure organic novices with its more conventional appearance.
Grapefruit deodorant, Girl Smells, € 28 on www.ohmycream.com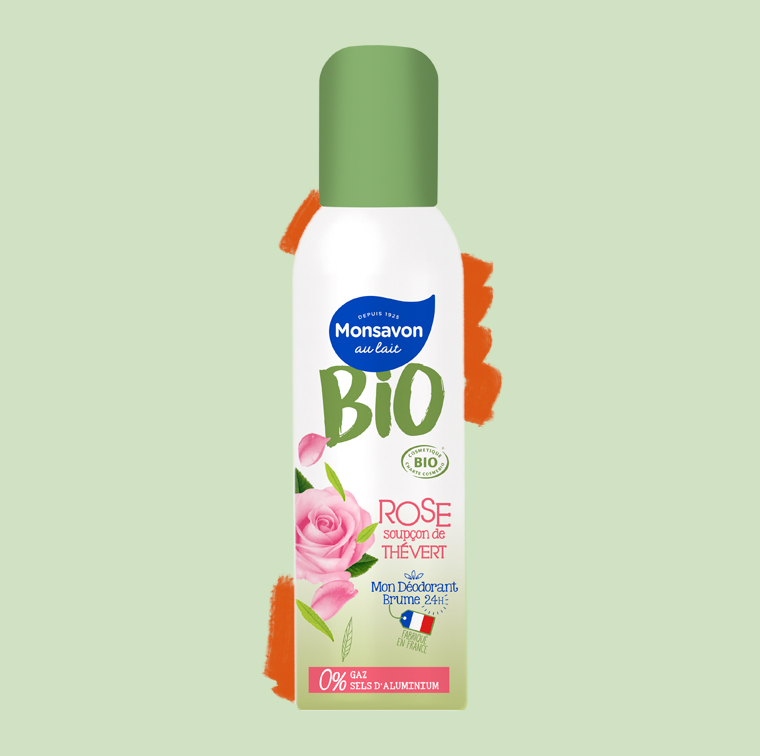 Gas-free, certified organic , we love the new deodorant mist , gentle on the skin and the planet and deliciously scented with a blend of rose and green tea .
Organic deodorant, Monsavon, € 3.99. Available in large and medium surface.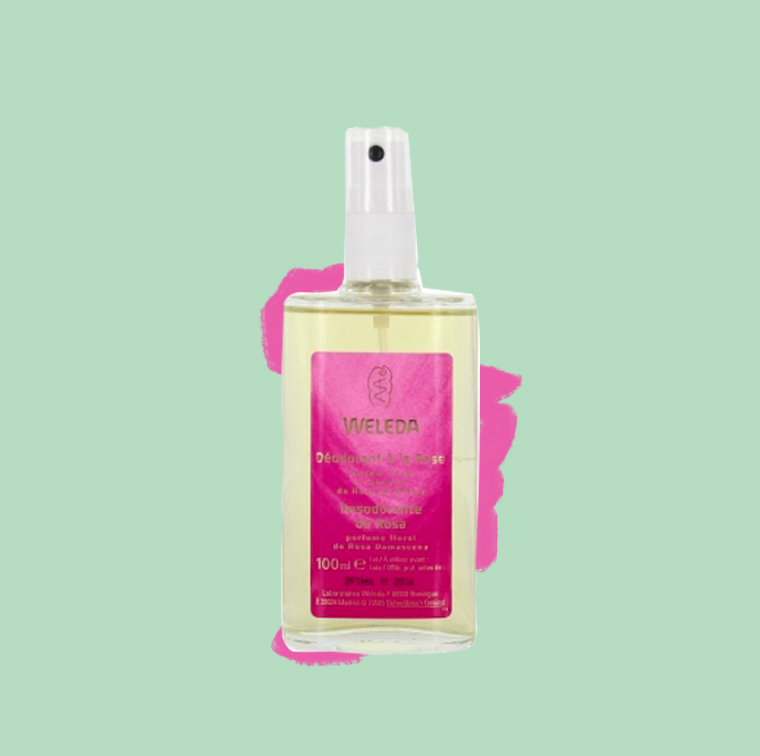 Without aluminum salts, this Damascus Rose Absolute Organic Deodorant scents deliciously and protects you from bad odors all day long .
Rose deodorant , Weleda , € 12.60
Also discover the exciting new green products and boosters that really boost .