The great idea for a chic Xmas gift at small prices? A labeled or personalized soap, as a gift box or alone, with a nice fresh smell, that will embellish the bathroom. An elegant touch that is filled with panache...
Chic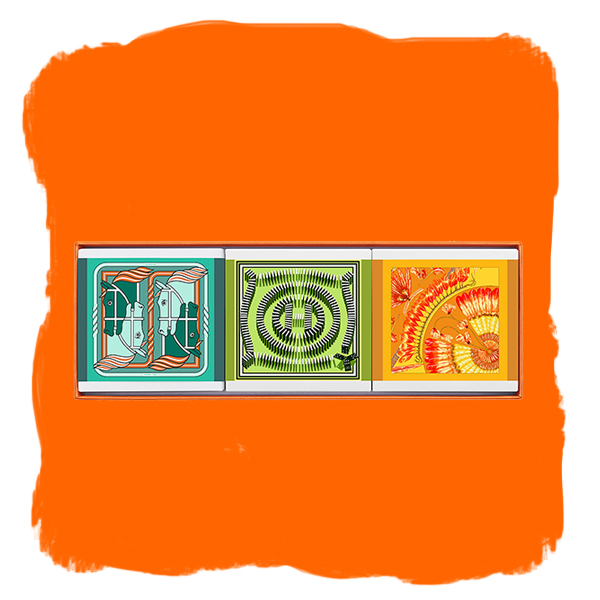 The three-soap gift box, chosen in keeping with your mood, just as much for the superb packaging as for the marvelous fragrances of black lemon, scarlet rhubarb, blue narcissus.
3-soap gift box, Hermès, €63
Engraved with initials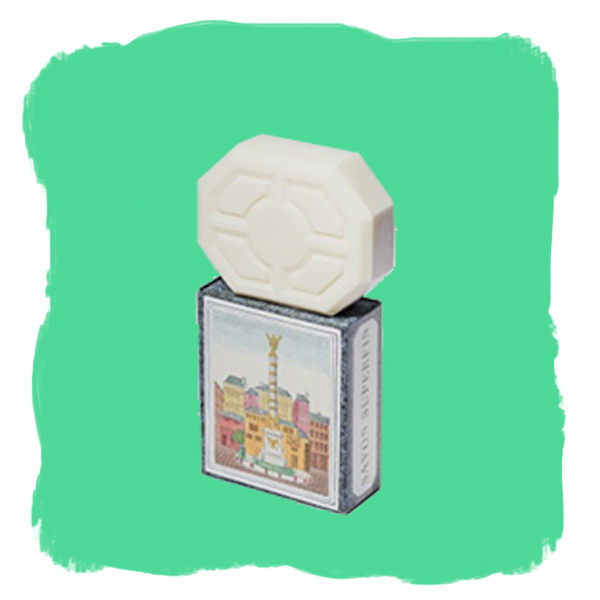 A fantastic dermatological treatment that cleanses without drying skin, while exuding a soft fragrance of white flowers, Tonka beans and violet—and furthermore, it can be engraved with your initials in capital letters.
Superfine heliotrope soap from Pérou 150g, L'Officine Universelle Buly, €29
For your man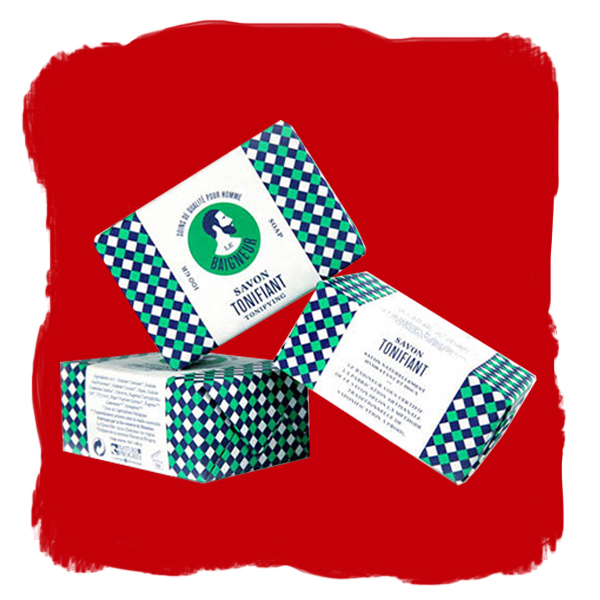 The Tonifying soap, manufactured by artisans, rich in essential fatty acids gras, vitamin E, charcoal, essential and vegetal oils, all stemming from organic agriculture, will make the skin of your man tonic, as well as soft and clean, while preparing his muscles for effort.
Savon Tonifiant 100gr, Le Baigneur, €9
Couture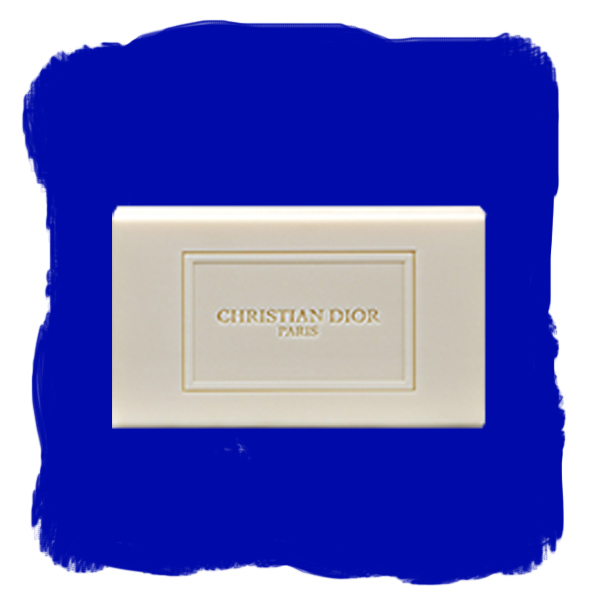 Balade sauvage, a chic soap signed by the Christian Dior House, manufactured in the Savonnerie of Haute Provence, will transport you in the island of Panarea with sea-breeze scents, citrus fruits and fig tree. A very desirable small luxury.
Savon balade sauvage, Maison Christian Dior, €35
Clean, fresh and soft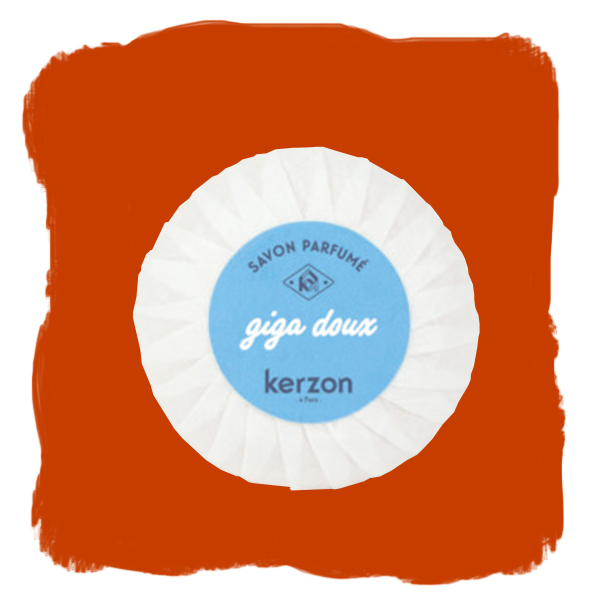 Enriched in almond oil, these soaps with natural ingredients have a clean fresh fragrance with notes of cedar, rose and ylang—leaving skin nice and soft.
Perfumed soaps, Kerzon, €10
Very Parisian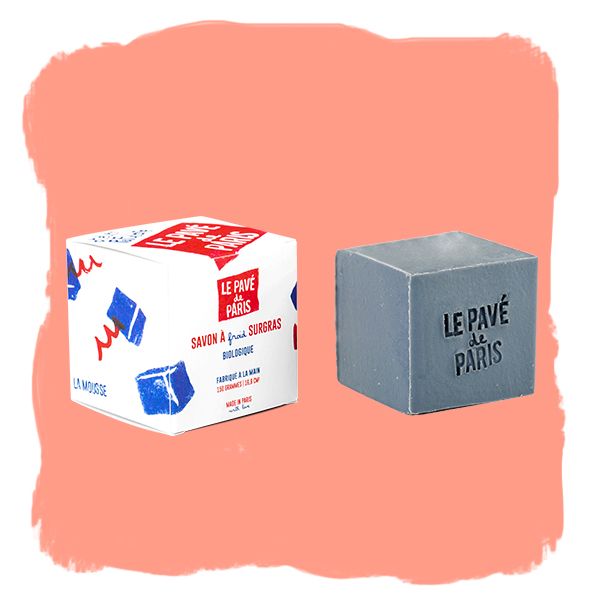 A real pavement of Paris, with castor oil for more foam, olive oil for skin softness, essential oils for the citrus fruit scent and a touch of freshness. Only natural ingredient !
Le pavé de Paris, Atelier populaire, €9.90
Ball-shaped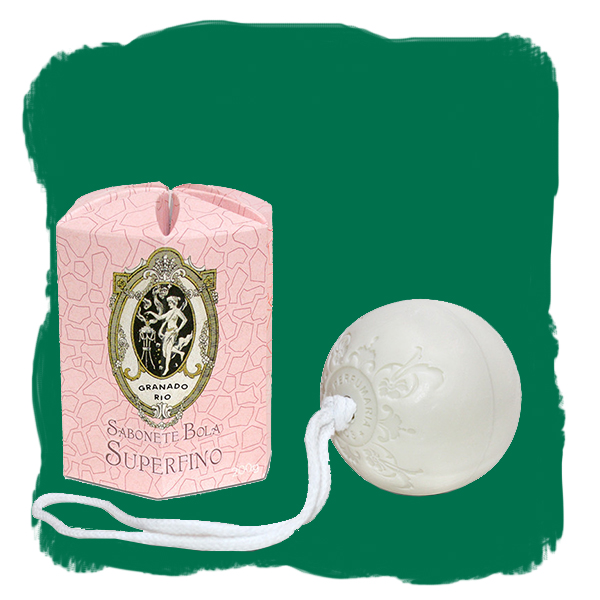 A re-edition of the marvelous Brazilian house Granado, the decorated ball-shaped soap, with a highly moisturizing formula and a floral and fruity scent, can be hung on a sink or in the shower thanks to its long cord, but it can also perfume a closet.
Superfino ball-soap 200g, Granado, €15
As a gift idea
A nice assortment of iconic soaps by the Roger&Gallet House, made in cauldrons with soft scents of jasmine, ginger orange wood and osmanthus flowers.
Gift-box of 4 soaps 100g, Roger&Gallet, €26
With rose water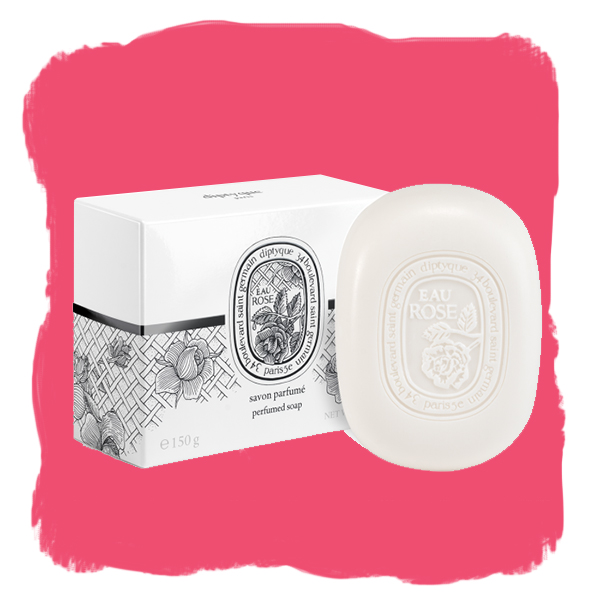 Made with an infusion of the loveliest roses used by perfume makers, and a formula enriched in soft almond oil, this soap leaves skin divinely perfumed and super soft.
Soap perfumed with rose water 150gr, Diptyque, €20
With herbs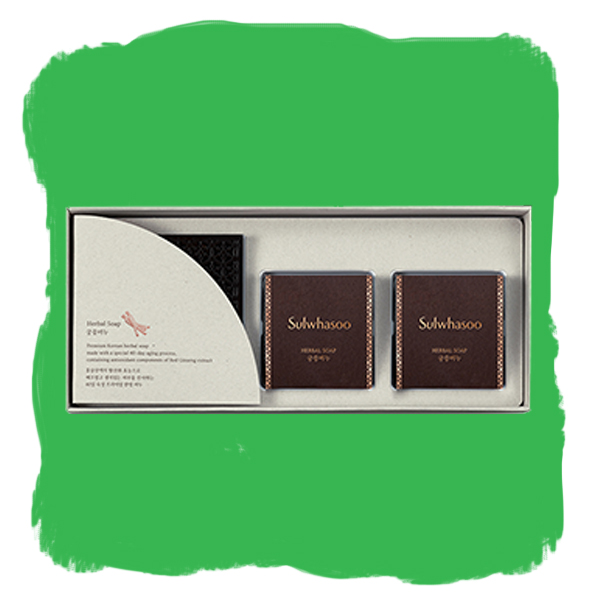 Matured for 40 days according to an artisanal method, soaps by the Korean brand Sulwhasoo hydrate skin while cleansing it, with a formulation of legendary medicinal plants and delicate fragrances of plum blossom, apricot or pine. The pretty paintings on the case make it a very refined object.
Soap with herbs, Sulwhasoo, €22, limited edition and exclusively at Galeries Lafayette


Also discover the indispensables for dream-like hair and 10 tools to smooth out the gaze.