Great looking hair­—healthy, radiant, thick, no frizz and slightly wavy… We all dream of it! Well, here are the best products tested by the editorial team.
A handsome, powerful and compact hairdryer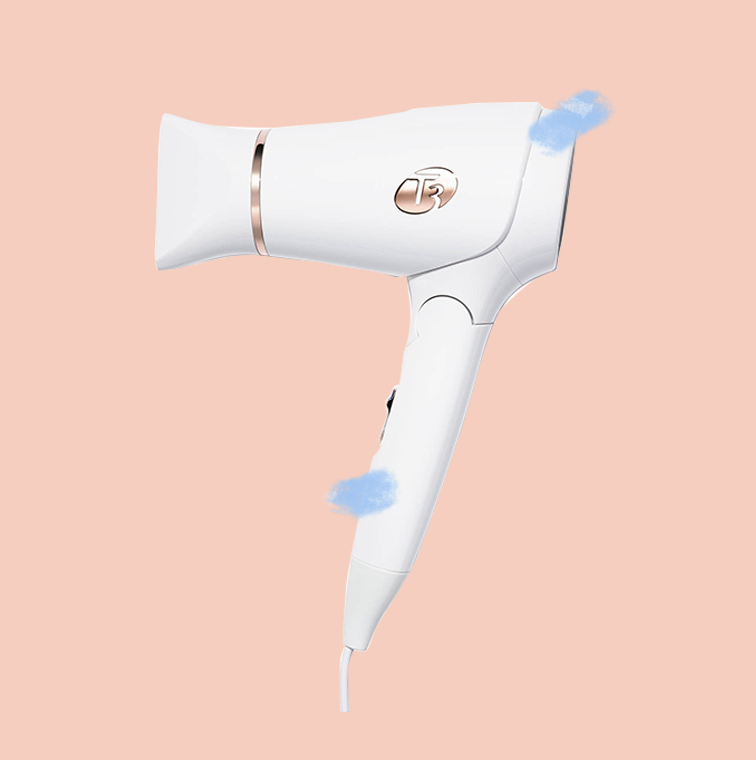 A high-tech marvel featuring negative ions that dries hair super-fast without any damage. With its foldable handle, carrying pouch, all super light­—it's ideal to travel with.
The plus: it looks great!
Featherweight compact, T3, €160
For natural wavy undulations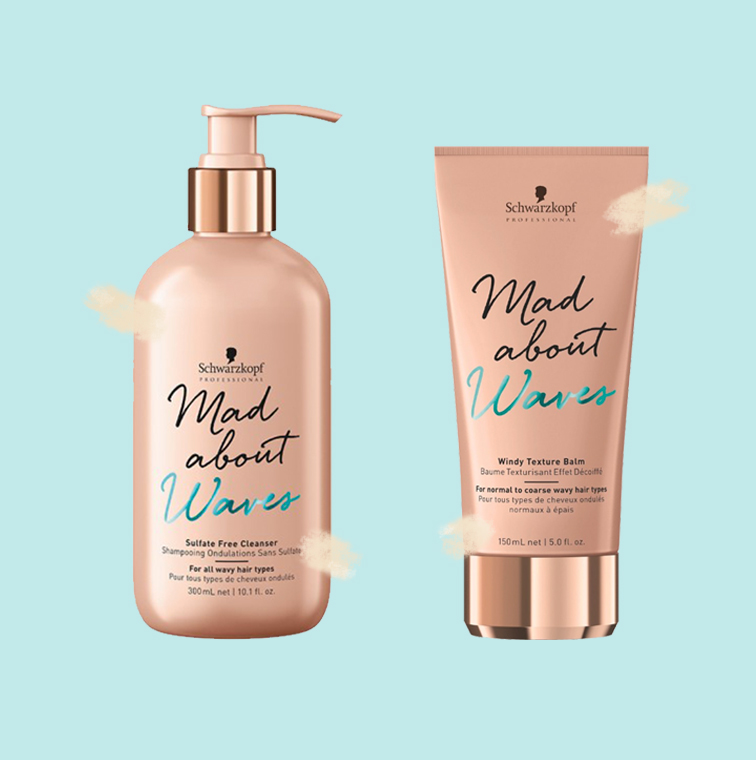 With a soft sulfate-free formula, the Ondulations shampoo, to be teamed up with a protective Ondulations balm, washes and protects hair without weighing it down and helps to enhance the natural definition of curls. The range also includes a texturizing spray and balm, for a supple and shiny hairdo.
Schwarzkopf Mad About Waves: shampoo €14.60, balm €23.40
A routine for very dry hair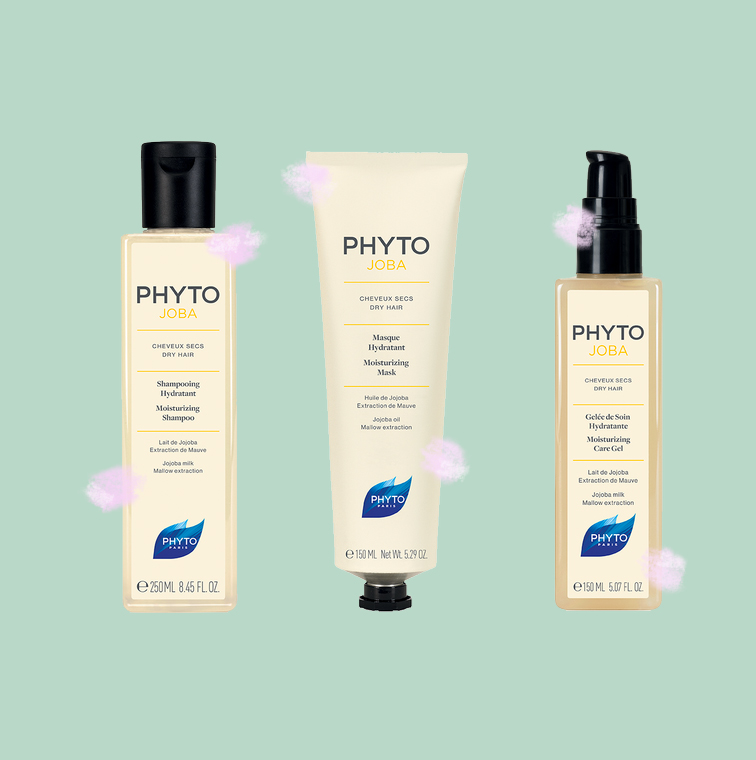 With a new even more innovative formula, free of sulfate, silicone and colouring, concentrated in a Jojoba oil rich in Omega 9, including  "house" extraction mallow that replaces formulas for intense moisturization, Phyto Joba, the new range of treatments for dry hair, with just a simple routine. In just 3 gestures, gives back brilliance and suppleness for very dehydrated hair, that does not weigh it down. The plus: its fruity fragrance, coconut, ripe peach with a dash of vanilla and tonka bean, is incredible.
PHYTOJOBA Moisturizing shampoo for Dry Hair €10.90, Moisturizing Treatment Gel for Dry Hair €19.90, Moisturizing Mask €19.90
A temporary colouring gel by Christophe Robin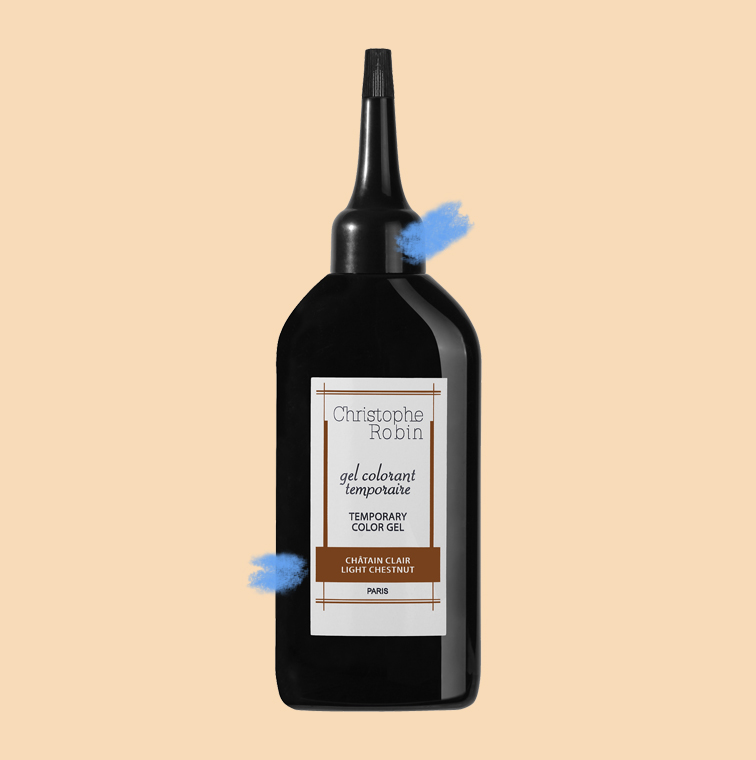 With 92 % natural origin ingredients and pure pigments, without ammonia, this colouring gel covers up white hair and roots in 40 minutes and lasts an entire month, conveying a natural style, by blending with your personal base.
Temporary colour gel, 4 nuances, Christophe Robin, €29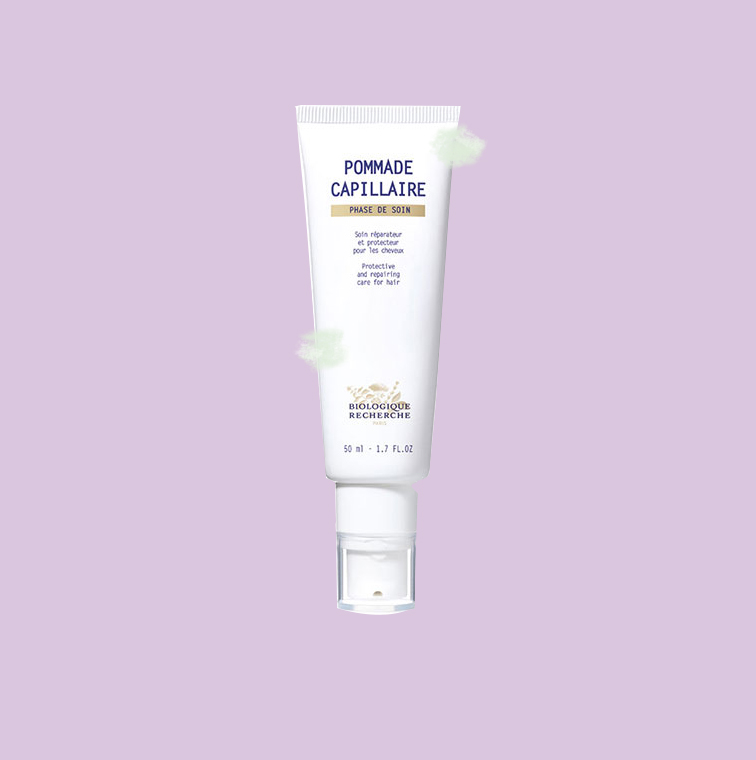 With active principles such as Ceramid-Like that mimics Ceramids to act like cement, Abyssinie oil, extract of tomatoes, avocado oil, Pommade Capillaire ointment reinforces hair, closes scales, restructures and protects. A magic product that one does not rinse out and that is to be applied with the finger tips on dry or humid hair.
Pommade Capillaire, ointment pump tube of 50 ml, Biologique Recherche, €59. Available in boutiques.
A Charlotte hair net mask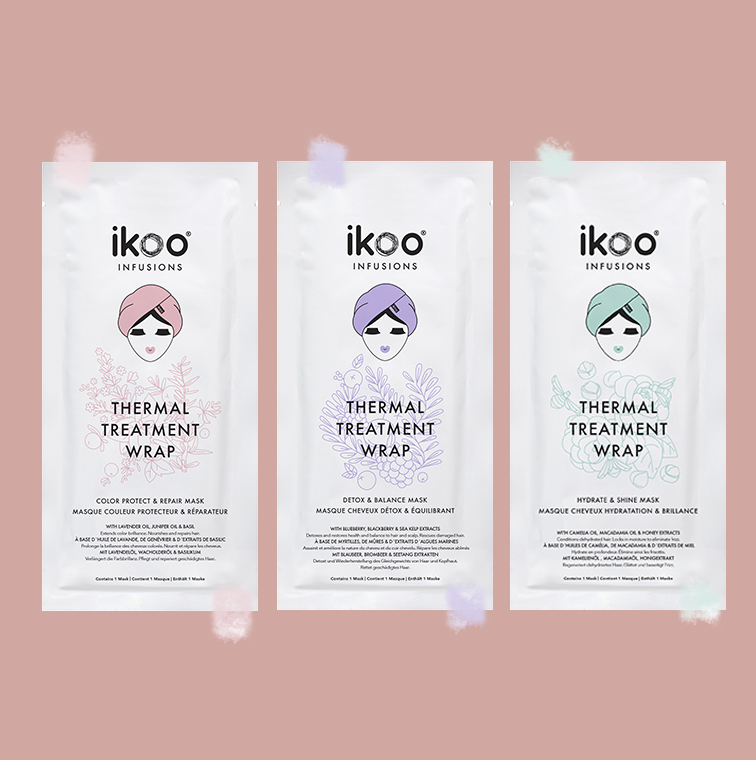 A charlotte hair net in thermal paper saturated with a cream mask filled with actives of d'un masque blueberries, blackberries, extract of maritime algae with in addition, camellia and macadamia oil for the shine, honey for frizz along with essential oils of lavender and juniper for desperately dehydrate hair. You leave on this Charlotte mask for 20 minutes, while tinkering about and the result is magical. Hair is moisturized, shiny and supple.
A Charlotte mask with 3 exclusive formulas at Monoprix, Ikoo, €5.99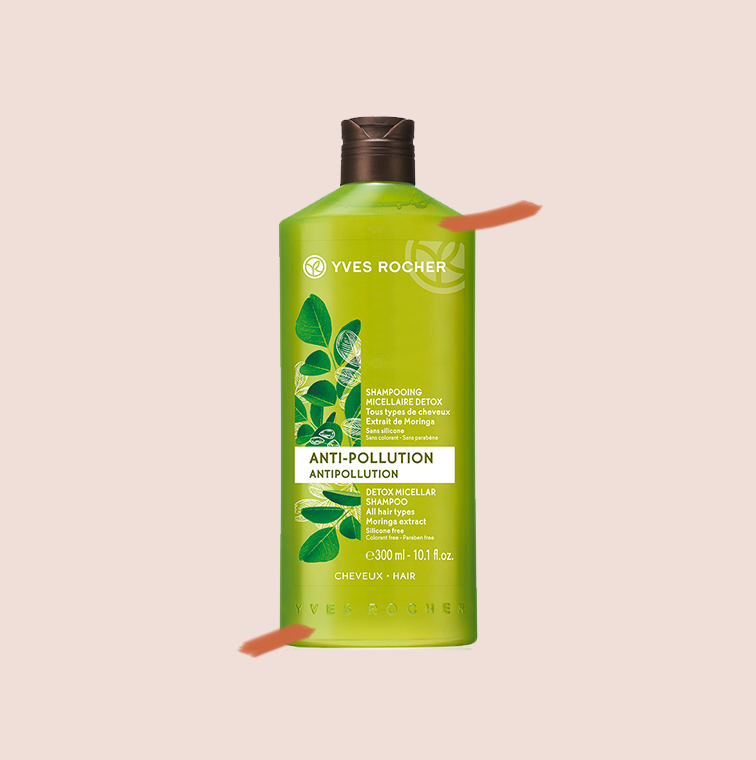 With a micellar formula, silicone, paraben and colour free, concentrated in Moringa, a plant used to clarify waters, this shampoo softly removes from hair all polluting residues, fine particles of carbon, tobacco, cosmetic products. Results: hair is thus purified and retrieves its lightness, bounce and shine.
Anti-pollution micellar shampoo, Yves Rocher, €4.90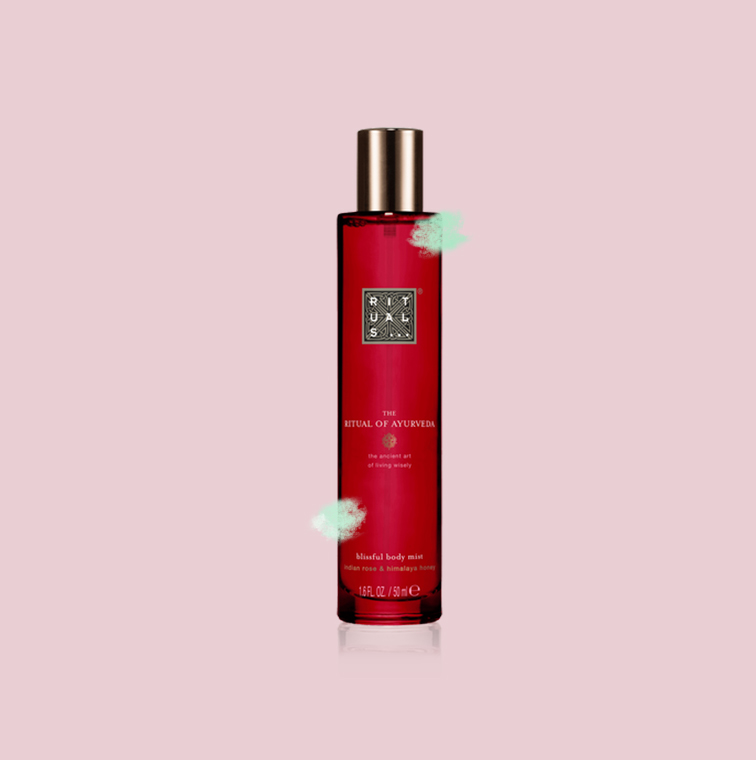 With a delicious fragrance of Indian rose that boosts the moral as well as honey from the Himalaya conveying soothing powers, this mist delicately perfumes your hair while soothing the spirit. It's to be sprayed all over the hair, but also on the body and in the bedroom for a night without insomnia!
The Ritual of Ayurveda, Body Mist, for hair and body 50ml, Rituals, €16.50
A 100 % vegan et eco- responsible SOS shampoo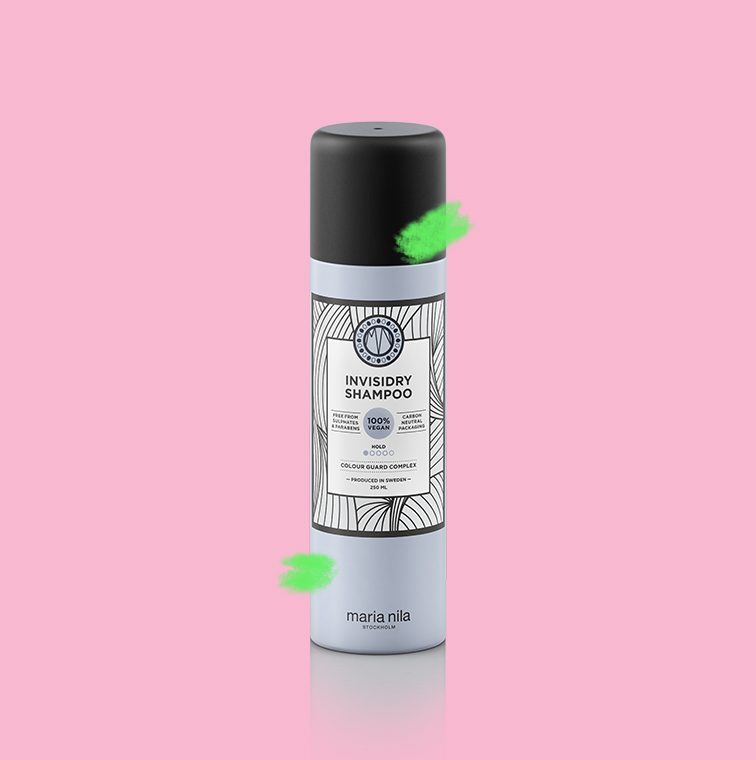 A new dry shampoo, 100 % vegan, formulated with rice starch and a technology that protects hair from UV rays and free radicals—a real lifesaver between two appointments. One or two sprays, a quick use of the hairbrush and hair regains its volume and lightness. A true refresher! The plus: with its natural finish, hair stays shiny, non mat and texturized just like the other dry shampoos.
Invisidry shampoo, natural and transparent finish, 100 ml, Maria Nila, €15. Available in partner hairdressing shops, at Bleu Libellule and onBleulibellule.fr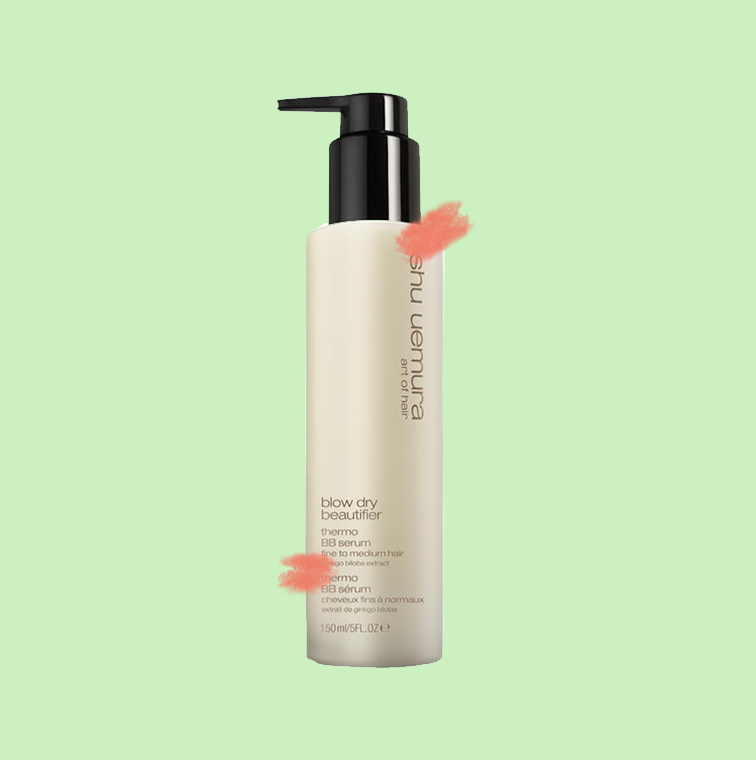 Featuring a formula enriched with extract of ginkgo biloba, a very light texture to be applied on humid hair that is not to be rinsed out, it protects hair from warmth, reinforces capillary fibre and smooths out hair while preserving its movement.
The Thermo BB Sérum, Shu Uemura, €28.97. Available on www.hairstore.fr
Also discover the 10 tools to smooth out the gaze and the easy way to prepare remedies with spices.