Nano-bags are good for pépettes who only need their key and their credit card to go to the evening. During the day and especially at this time, we prefer the good old tote bag to slip in the sunglasses case, SPF30 oil in case, the fogger, the water bottle and other survival kits. in hostile terrain.
Star of the catwalks for next winter ( Off-White , Louis Vuitton , Balenciaga , Rick Owens , Moncler , Alexander McQueen , Balmain , Chloé , Burberry … Shall we continue?), The maxi bag is already making its mark. summer time in pastel tones, in crochet or woven coconut palm, with a message and even the Great Plains of America spirit. Demonstration.
Crochet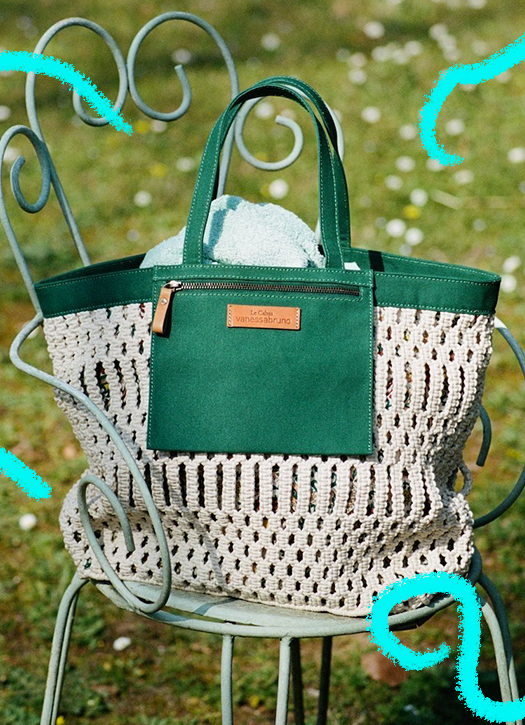 To speak of shopping bags without evoking those of Vanessa Brun o would be a heresy. Always ready to renew itself, the Frenchie designer offers her iconic bag in a cotton and crochet version that will perfectly match all our summer looks.
Large crochet and cotton tote bag, Vanessa Bruno , € 245
Logo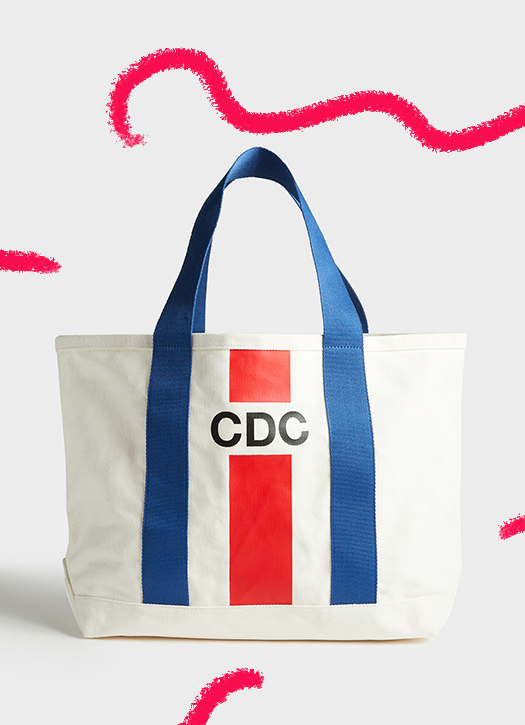 Comptoir des Cotonniers shows its colors with this blue, white and red tote bag with the initials of the brand. Top: it does not take up space in the suitcase and adapts to all holiday situations. Rather have a picnic in the grass or sunbathe by the water?
Gardenia canvas tote, Comptoir des Cotonniers , € 75
Go crazy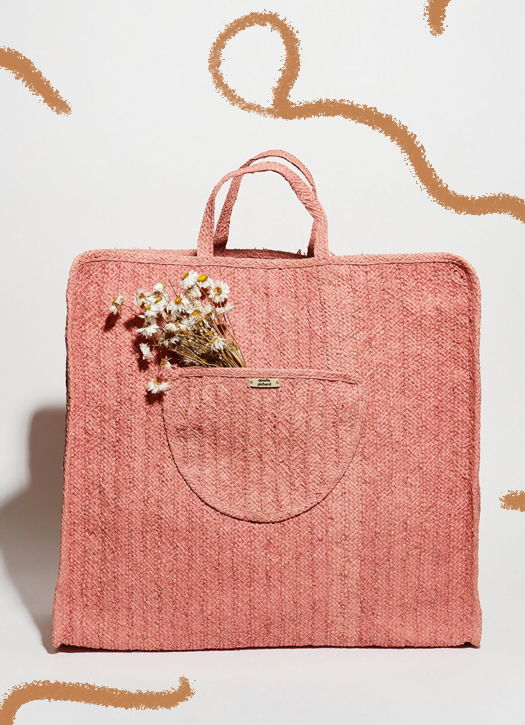 It is so big and deep that Amélie Pichard herself puts her baguettes in it. Beware of the eternal undecided: at the moment, the now cult Fouzitou (big brother of the average Fouzimoins and the little Fouzirien ) is going like hotcakes… breads.
Fouzitou tote bag, Amélie Pichard , € 150
Claw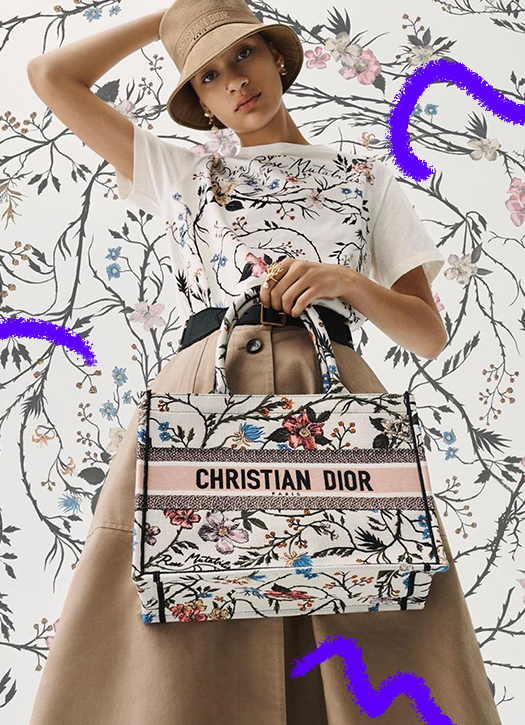 Undisputed it -bag for several seasons, the Dior canvas tote is the number one object of desire for both jet-setters and neo-bourgeois women on a spree. It must be said that its varied patterns and embroidery, always more modern, as well as the possibility of having it personalized make it unique.
Canvas tote, Dior , price not communicated
Athletic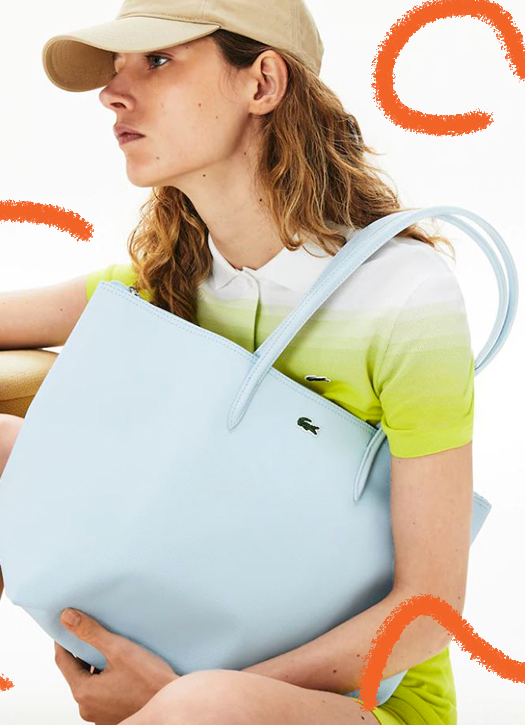 To give yourself the air of a tennisgirl pro, we attach to his shoulder the famous pastel Lacoste tote that has passed through the generations. For 10 € more, we offer ourselves the luxury of having our initials engraved under the crocodile .
Plain L.12.12 Concept zipped tote bag, Lacoste , € 95 on sale at € 66
Heart ocean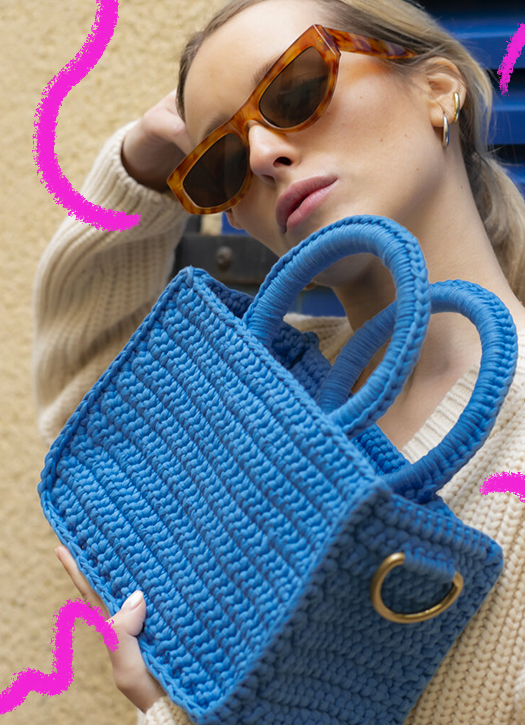 Mizele's hand- crocheted bags shine for their midsummer colors and their finishes that justify the price: tone-on-tone silk inner pocket, golden rings to hang a shoulder strap… Little wonders that require several tens of hours of work!
Cabas OCEAN, Mizele , € 275
Baracca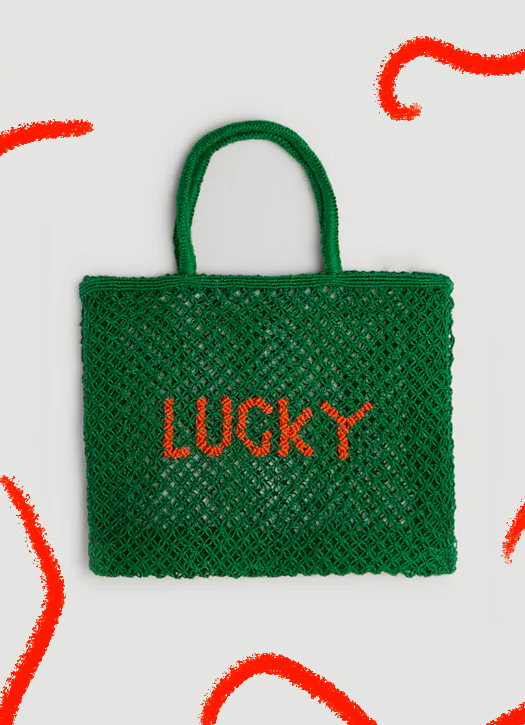 We play with fate with Monoprix which inscribes a Lucky message on its emerald-style tote bag that will inevitably bring luck to all Parisians on vacation. Help yourself and heaven will help you...
Emerald openwork tote, Monoprix , € 39.99 on sale at € 23.99
Flower Power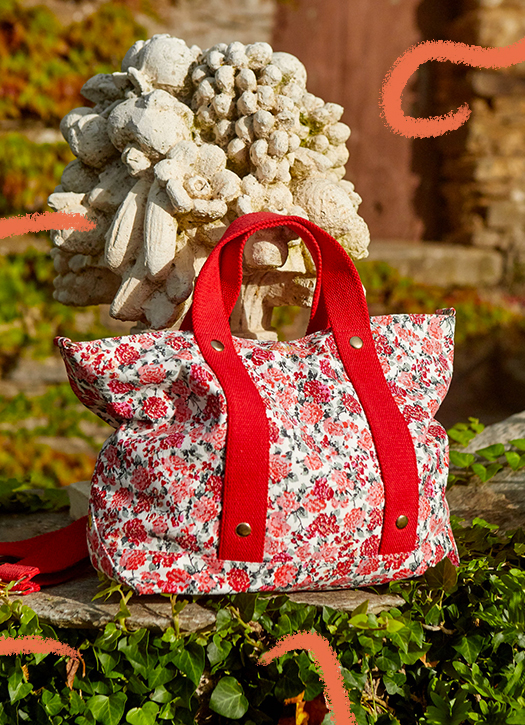 Petite Mendigote plays the country card with this pretty flower-print tote. In red or blue, we slip it on his elbow or under the shoulder to stuff all his summer stuff into it loose.
Romane bag, Petite Mendigote , € 75 on sale at € 37
Chic ranch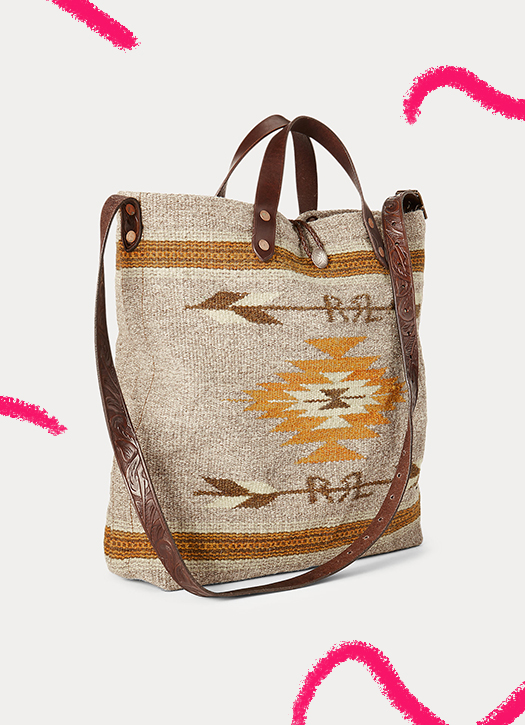 Who better than Ralph Lauren to infuse our summer looks with a western vibe worthy of his ranch in Colorado ? In this woven wool, cotton and leather tote, we could easily slip the essentials for a horseback ride with good old Ralphie.
Tote bag from the American Southwest, Ralph Lauren , € 750 on sale at € 525
Under the coconut trees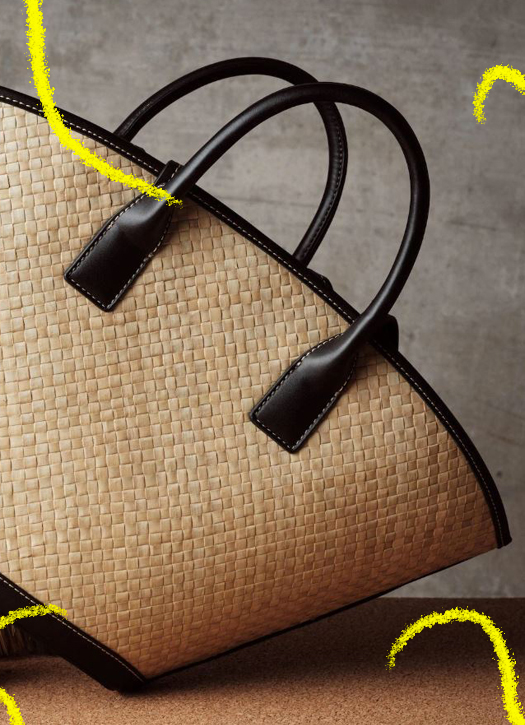 Not on vacation yet? Never mind, we offer ourselves our share of coconut trees with this low-cost Mango tote woven in palm leaves. If you don't come to Papeete , Papeete will go to you.
Coconut leaf basket, Mango , € 39.99 on sale at € 29.99
Also discover 20 designer pieces and well on sale and woven baskets that smell like summer .