If Wolinski had only imagined that one day he would find himself on the fanny of the prettiest girls in Paris, and that he would be a manifesto of freedom—we are pretty sure it would have delighted him beyond recall…
Well in any case this is what his daughter, the divine Elsa, had suggested. Embroidering on panties sketches by her illustrator father. The idea had appealed to the artist to such an extent that on the 6th of January, just before the Charlie Hebdo tragedy, Wolinski had offered 3 drawings to Elsa...
To keep the promise of this daring initiative, Elsa teamed up with Sarah Staglaino, the founder of Henriette H to create one of the prettiest collaborations of the new Fall season.
Imagine panties in fab cotton, poetic, where hand embroideries are done in a Parisian workshop featuring three naughty cartoon strips by Wolinski with adjectives such as "amoureuse", "intrépide" and "délurée".... An engaged poem that will give some zip to your butt. A must have.
We adore the #liberteegalitepanties and that benefits are partly donated to the Family Planning Association and the Ninoo association.
Made in France Crafrsmanship Embroidery 100% cotton S - M - L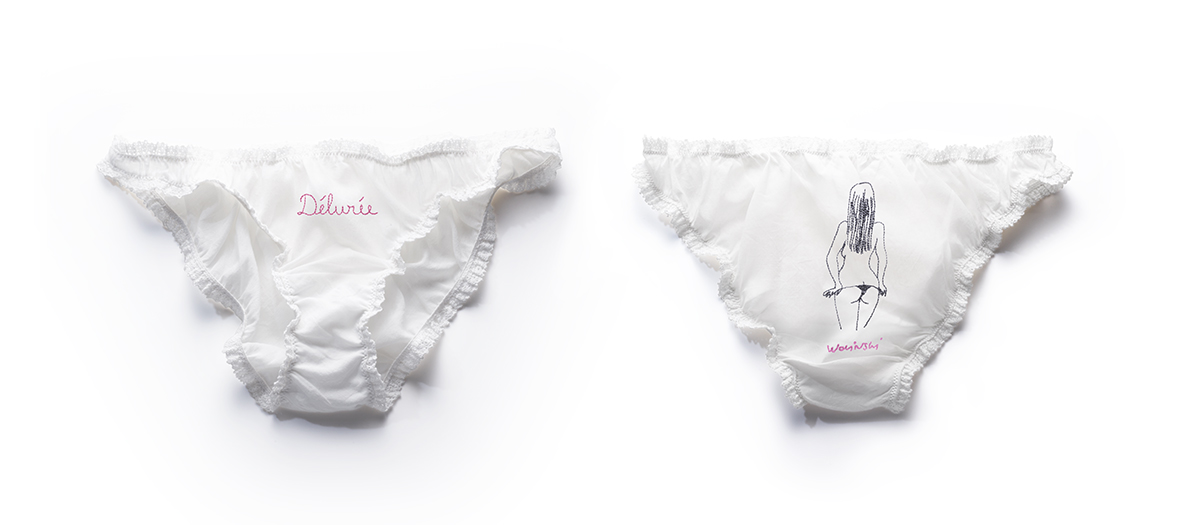 Box of three pairs of panties: 170 euros
Single pair of panties: 65 euros
Sold starting September 2016 on www.henrietteh.com and exclusively at Colette.