We all know Elise Chalmin for her wonderful silk shirts and pants, her incredible home-made graphic prints and of course her white t-shirts with red hearts.
After creating a visual identity entailing faithful clients, it seems logical to (finally !) open a pretty namesake boutique. Such is the case on Rue Condorcet, a skip and a hop from the Butte Montmartre, in an adorable colorful setting which looks a lot like her.
TIME FOR A SHOP OP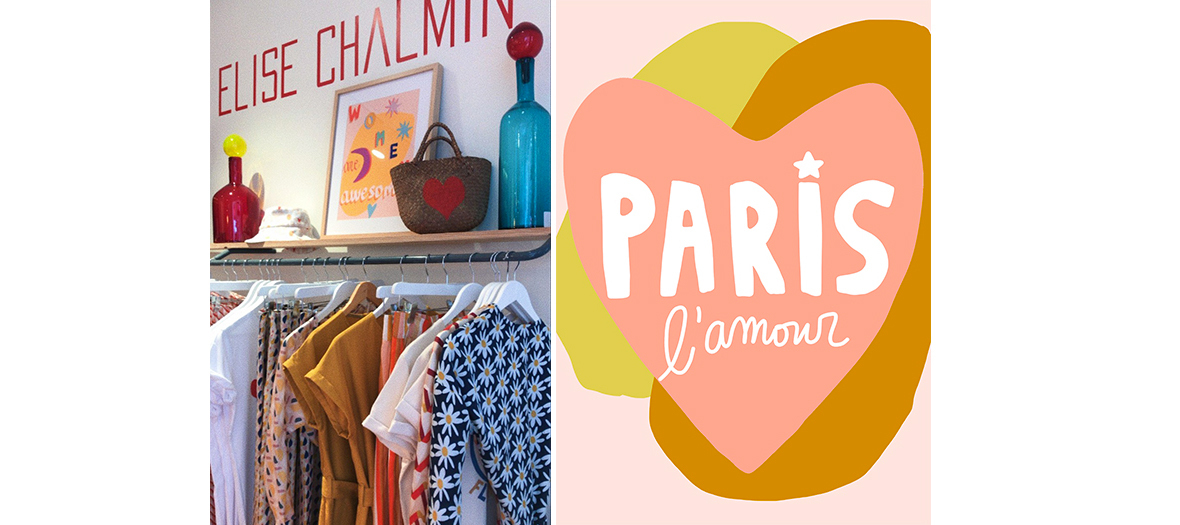 In my wicker heart basket (€45), I add all the fashion essentials for a joyful new season: a printed silk shirt (€190), a maxi-hair accessory (€19), a very soft dress in cotton gauze (€210), printed silk pants (€260), the famous heart t-shirt in many colours (€50) or a bright red one-piece suit with lots of style (€230).
And as an added plus: a preview of the next collection as well as decoration pieces to bring home such as stools (€250) along with coloured vases, (€80) from Pols Potten or framed drawings signed Elise Chalmin herself (€120). In order to recreate the pop universe of the designer in your own living room!
Open Tuesday to Friday from 11am-7pm, on Saturday until 8pm.
Also discover ten great looking masks for a stylish post-lockdown and the favourite brands of Parisiennes.