Spectacular or gigantic, sunglasses are in the spotlight this season: cat eyes, sequins, pearls… designers have gone over the top in terms of imagination to hide sadness and hangovers, while giving determination to all those who are a little shy.
MONKI, the trend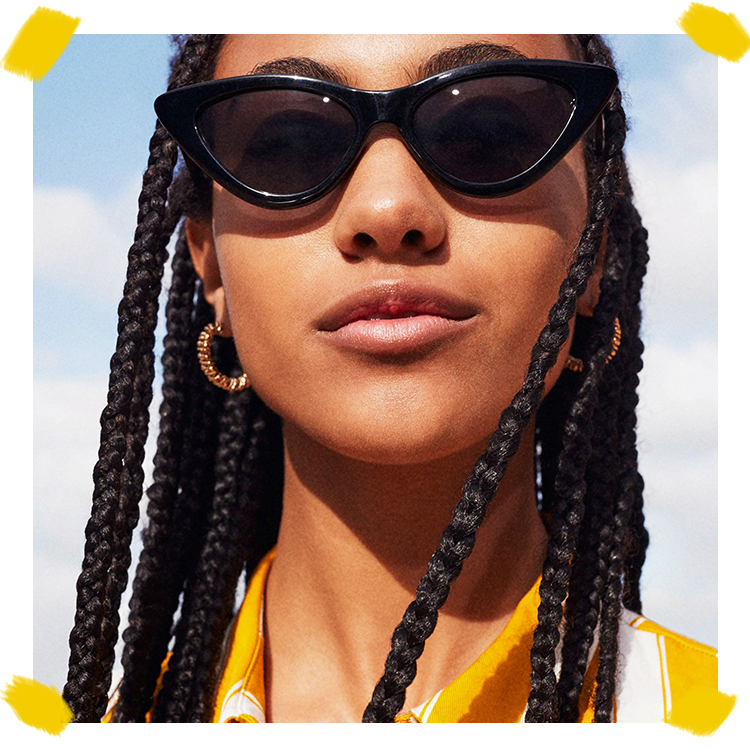 This year, "cat eyes" are the stylish Summer accessory! An ideal model to widen the gaze and make faces look slimmer.
Monki, €12 (available in boutiques on Rue de Rivoli and Rue de Provence as well as regular restocking on the site)
RAY BAN / AVIATOR, timeless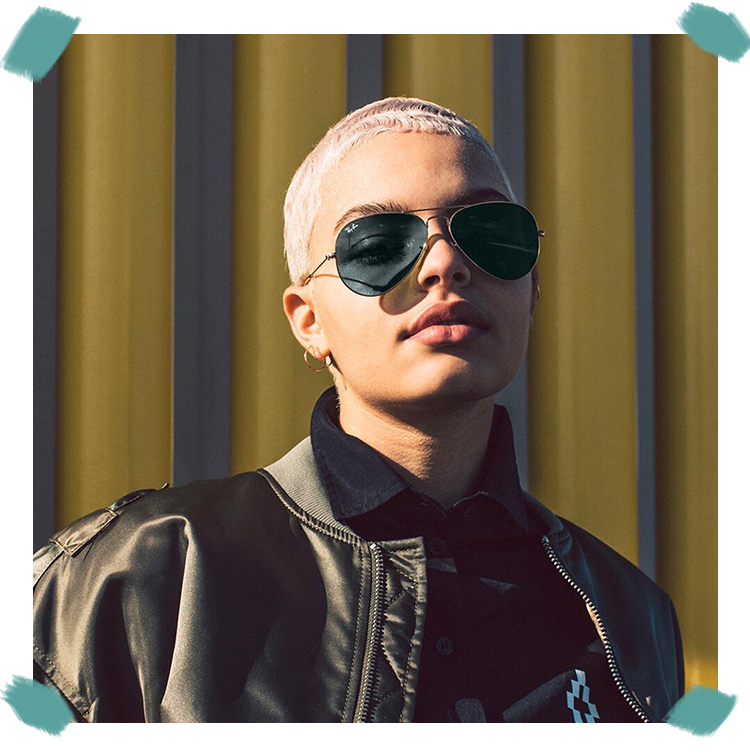 How is it possible to talk about sunglasses without mentioning Ray Ban? This year, the label is surfing on the smoky effect of the timeless Aviator model.
Ray Ban Aviator, €142
DOLCE & GABBANA, the converted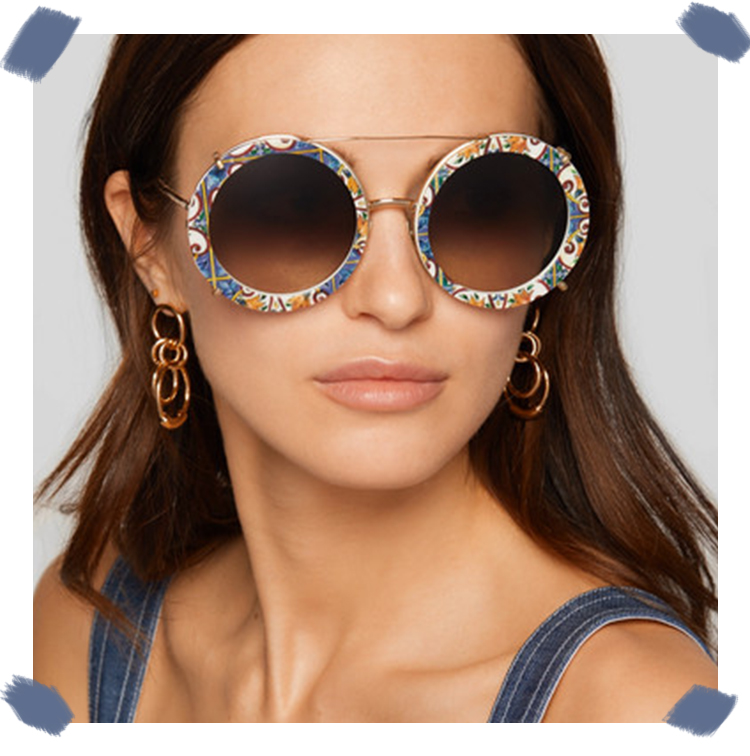 These oversized sunglasses are in keeping with the extravaganza of the Italian couture house. To be noted, the frame contour is convertible in order to match up with many different looks!
Dolce & Gabbana, €380
GUCCI, blinded by love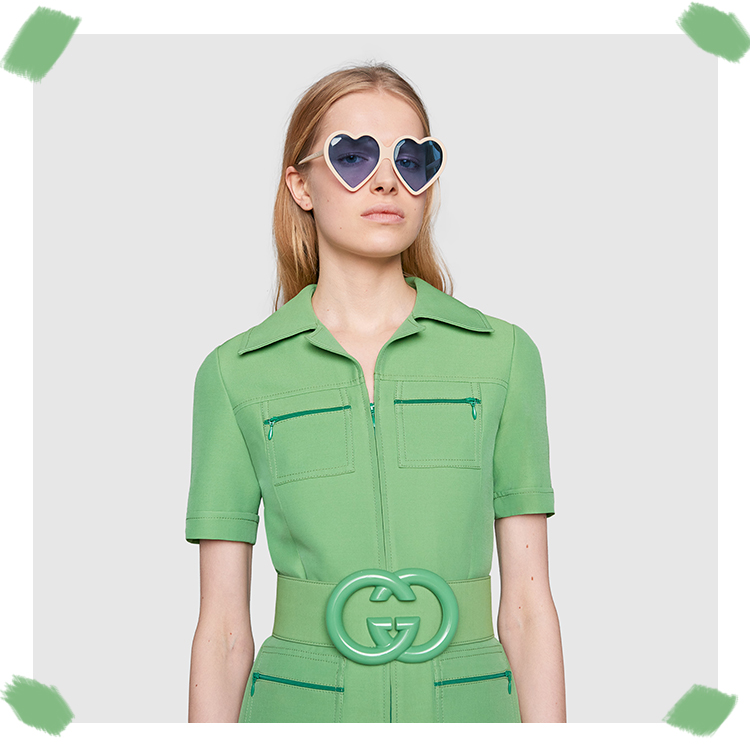 Love is in the gaze at Gucci. These fanciful rococo style crystal eyeglasses in acetate are creating the buzz. Ideal to dedramatize a sudden outburst of tears or a casual outfit.
Gucci, €400
MIU MIU, the bonbon style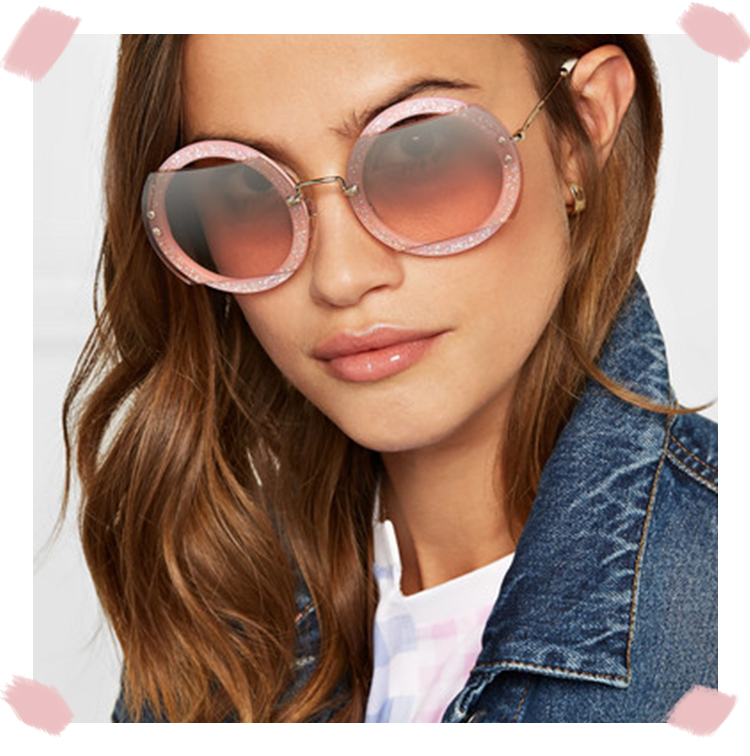 Miu Miu puts rectangles into circles. Or the art of reinventing codes on a pop register with a tangy pink sequined candy look!
Miu Miu, €335
MAJE, the heiress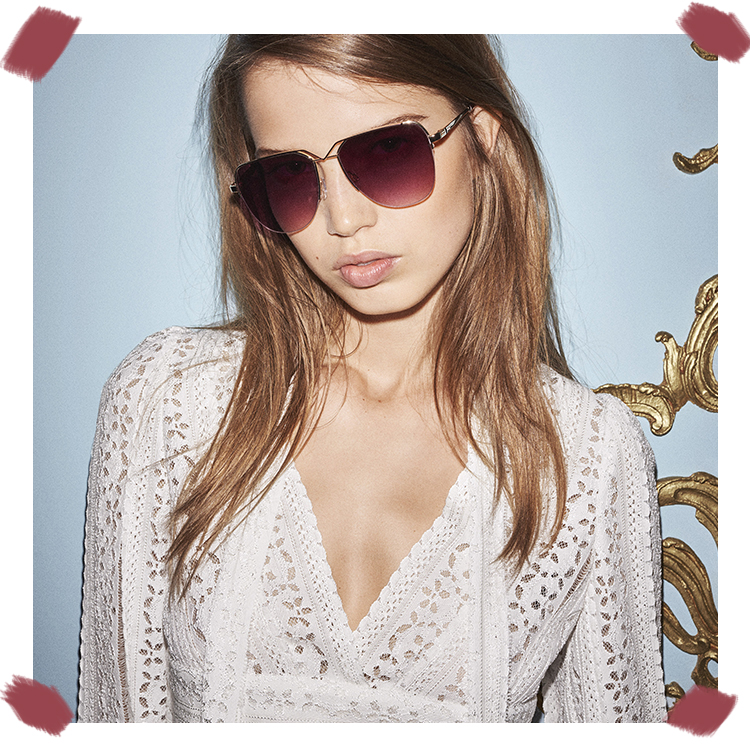 The label signs a collection of XXL sunglasses worthy of East coast American heiresses. Ideal to live the American dream in Paris Hilton mode!
Maje, €190
FREDA BANANA, the actress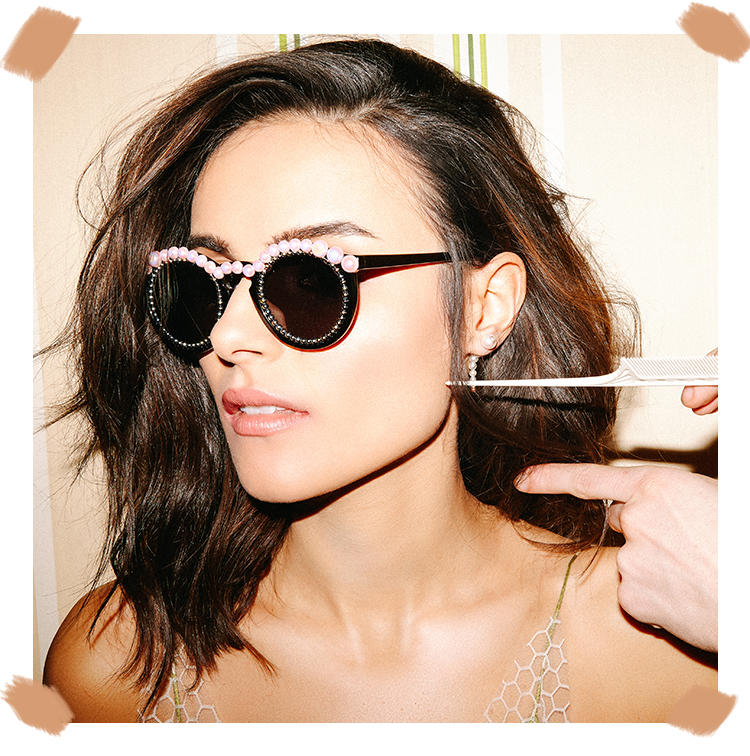 Freda Banana continues to highlight our look with these classy sunglasses .... Ideal to play the naive ingenue on the Croisette in Cannes!
Freda Banana, €180
FENDI, the Roman bombshell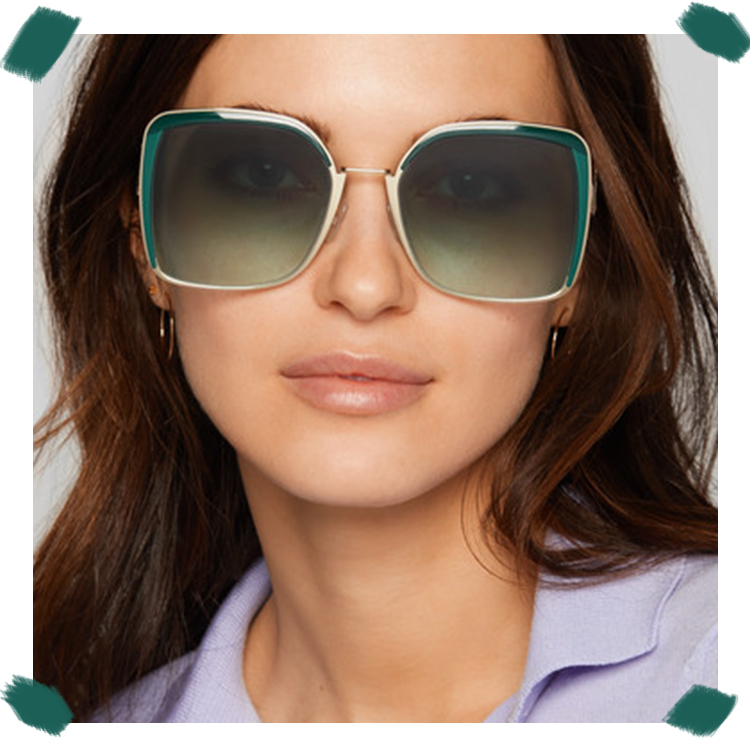 The Fendi woman is a seductive Italian who wears oversize sunglasses while sipping her coffee on a terrace. La dolce vita we all dream of!
Fendi, €370
LE SPECS, Lolita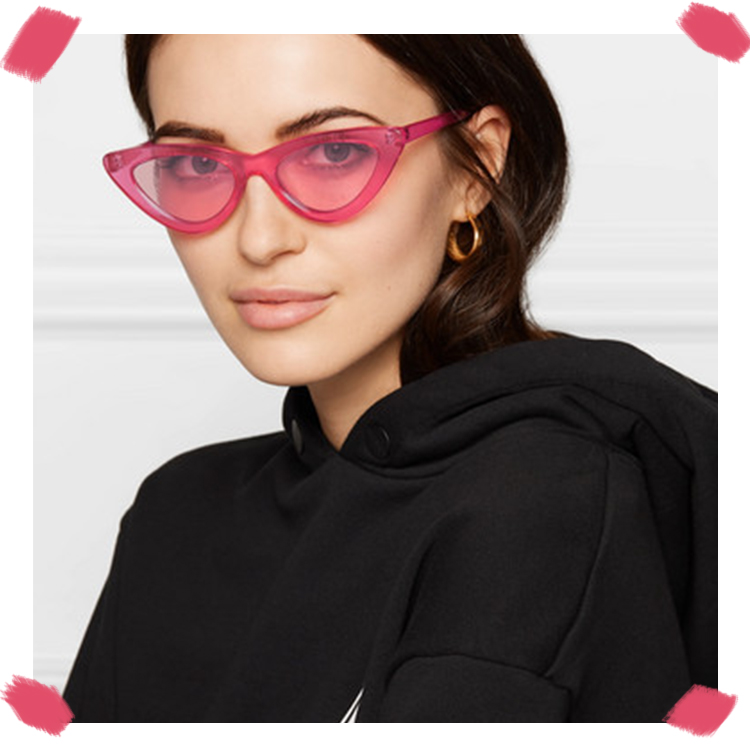 These 80's Le Specs are also referred to as "The Last Lolita" and seem to be the fetish accessory of the seductive bimbo.
Le Specs, €87, 44
ESPRIT, the preppy style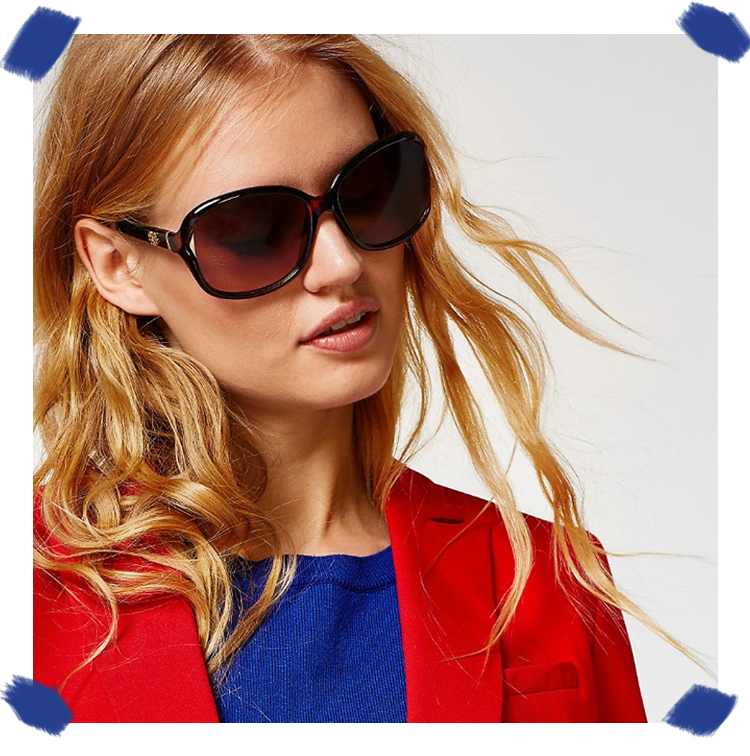 These very preppy 8-shaped glasses are timeless. A good basic to handle with expert hands for a wide array of situations in Godfather mode.
Esprit, €39,90
Also discover the new must-have accessories.