For the next weekend in the countryside , let's all refuse the jogging - hiking pumps - fleece combo. By the fireside, with mushrooms or on a country walk, follow our ten looks to be stylish even in the pampas.
We prolong the 70's obsession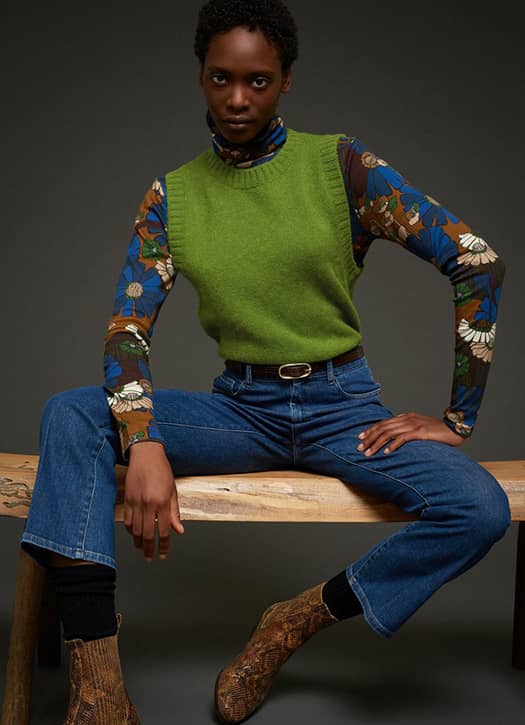 The set of jeans + green sleeveless sweater with printed turtleneck + python-effect ankle boots seems straight out of the moodmoard costumes of the Le Serpent series. Seventies vibes : as effective on the cobblestones of Paris as for a weekend in the countryside ...
Sweater € 95, Turtleneck T-shirt € 115, jeans € 145, ankle boots € 325, Sister Paris
We bet everything on an iconic Barbour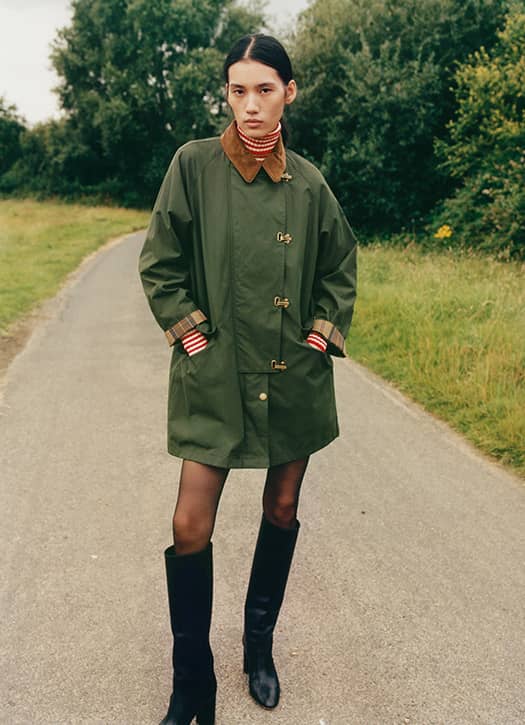 Easy to slip on when the weather is bad, the Barbour has (re) become cool thanks to its repeated collaborations with British fashionista Alexa Chung . We play the layering over a plaid over-shirt and we bring it chic with a silk square to tie casually. Boots a must!
Coat € 490, Barbour
We invest in great overalls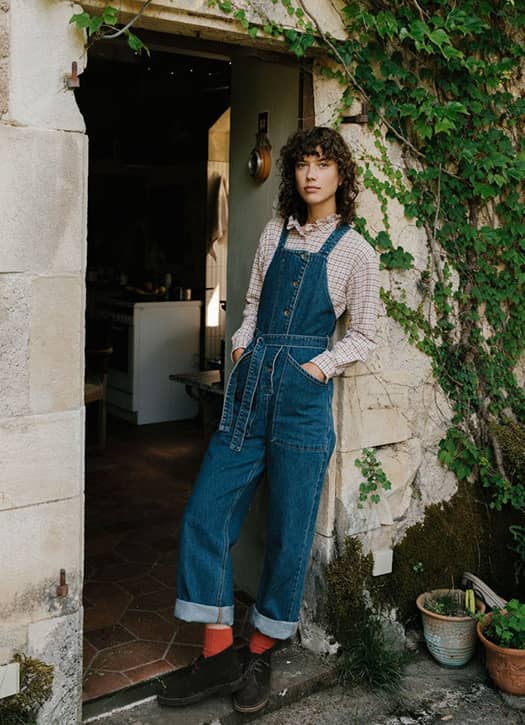 The body-hugging overalls that you wear with high heels are very pretty in town. For the countryside, much less. Choose it in denim, fitted and slip the bottom into a pair of patinated cowboy boots. By the fireside, we even add a tartan blanket on the shoulders for a decidedly aristocratic look.
Overalls 179 €, Bellerose
We unsheath the bohemian dress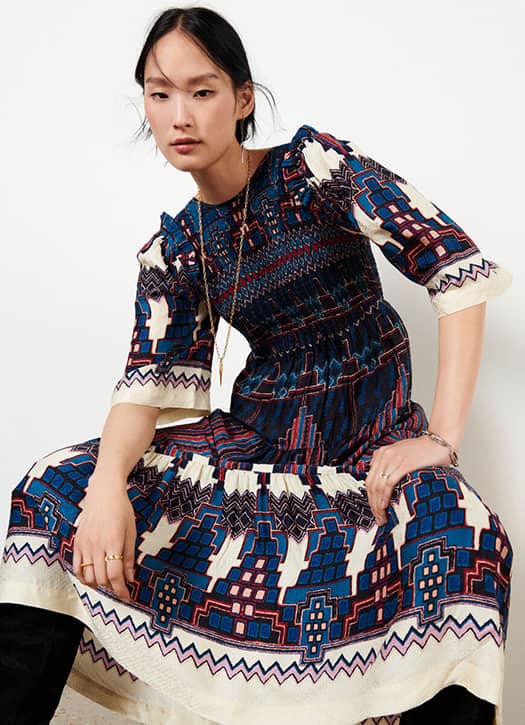 A long dress in the country, risky? We are not talking about a super fragile muslin model but rather a printed viscose of resolutely folk inspiration and comfortable, to put on rain boots and under a very warm woolen skin.
Dress 320 €, Ba & Sh
We put on a sleeveless sweater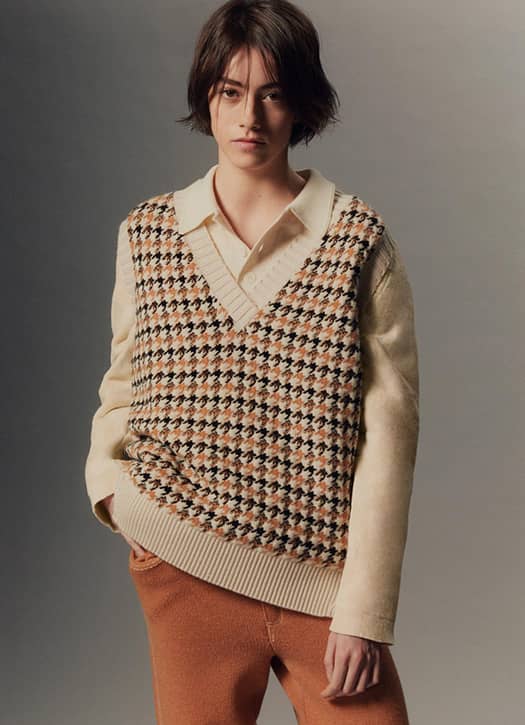 If the sleeveless sweater remains the major obsession of the moment, we choose it oversized and long so that it can be worn over a dress or over pants. A stylish and comfy combo to truster in cashmere and wool with a houndstooth pattern, like this model from the Scottish label of the Chanel group.
Sleeveless sweater 950 €, Barrie
We play the farmer's style with a blouse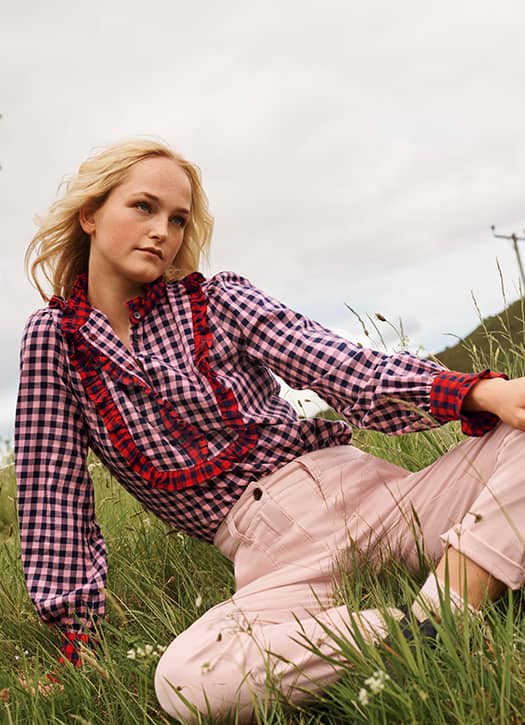 With its rustic vibes, we associate the checked blouse with clothes perfect for the countryside such as corduroy pants , jacket and notched ankle boots type Palladium . A combo that Laura Ingalls would not have denied.
Blouse 98 €, Boden
We treat ourselves to a couture cardigan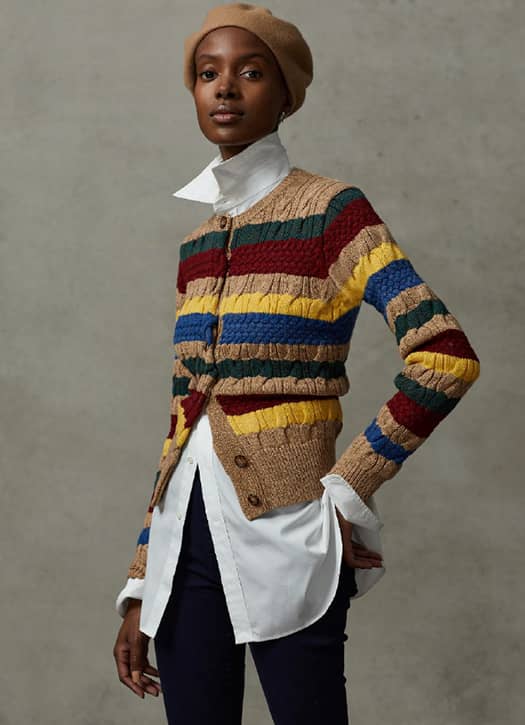 Lounging by the first fire of the season in your little striped cardigan and loose jeans: this is the life we have decided to lead. We do not abandon elegance by playing the chatelaine with a beautiful white shirt underneath to receive dinner.
Cardigan € 299.95, Polo Ralph Lauren
We play Indiana Jones with an overshirt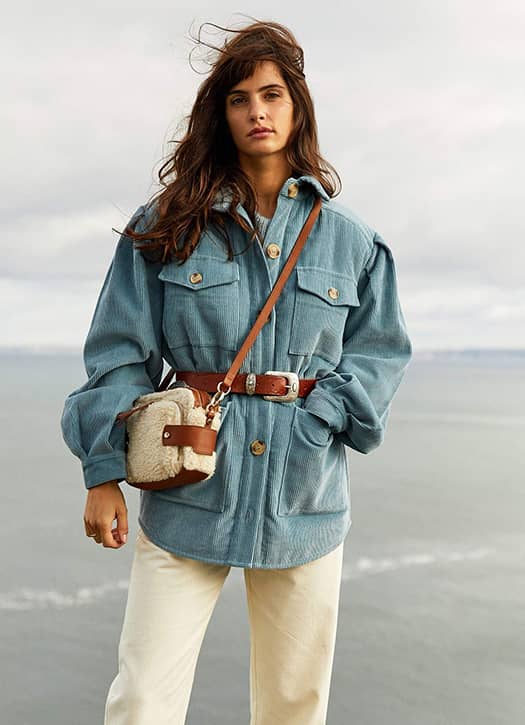 We could hardly have found sharper than this set with its adventurous vibes, with belted corduroy overshirt , stuffed bag and white pants . We add a large square of silk in red tones to contrast and avoid falling ill during the walk.
Jacket € 170, Petite Mendigote
We offer ourselves a mountain sweater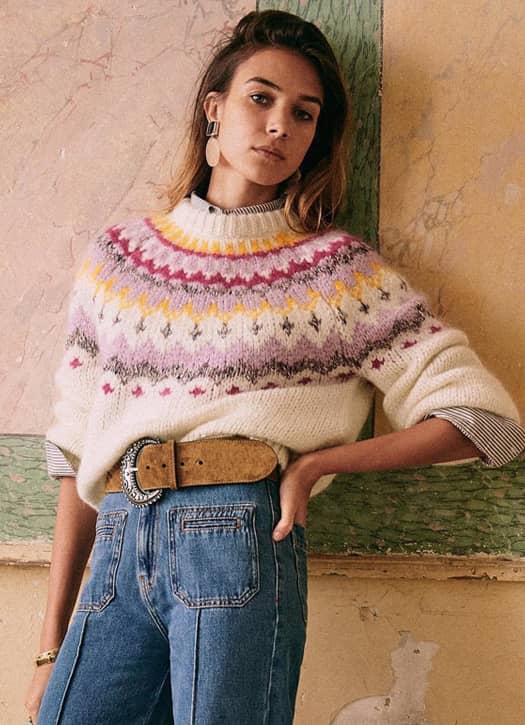 This is THE mesh piece to own this winter. The mountain-patterned sweater , a must-have in the 1980s (you will inevitably find lots of them stashed in your daddy's wardrobe), is making a comeback. We no longer wear it with shapeless jogging but ivory in tone on tone with light pants, with a leather pencil skirt or short shorts and tights.
Jumper € 115, Sézane
We put on a denim jacket ... in addition to his jeans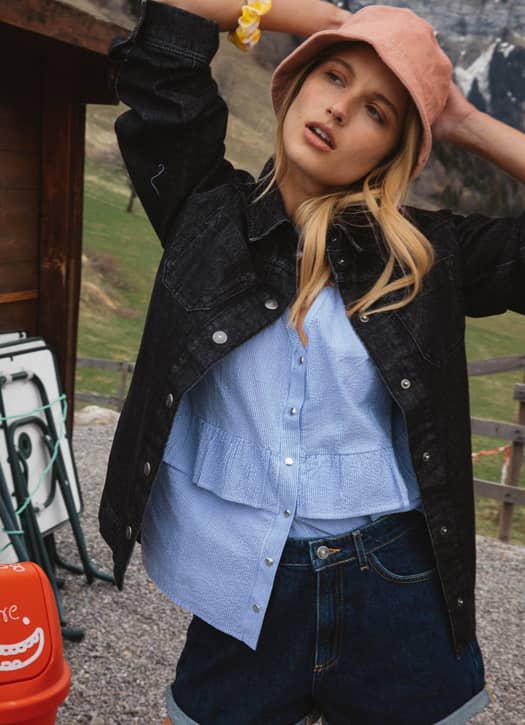 Nothing like a very large denim jacket to go about comfort in the countryside. To keep its fashion credibility even in the Perche, we associate it with pants in the tone for a total look worked.
Denim jacket € 110, Balzac Paris
Also find out how to wear the most stylish mesh dress and fall fashion collabs .