Amongst the most highly awaited films this year, and we were amazed. In A Star Is Born, where Bradley Cooper tells us the love story between a famous singer played by himself and a young singer who is striving to make a name for herself. The American actor mainly presents us a deeply touching Stefani Germanotta (alias Lady Gaga) without any artifice. Why you should get your tickets now:
A wonderful story
Halfway between a success story and a major love story, the scenario of the film, carried by two very compatible actors, works perfectly. When Jackson Maine (Bradley Cooper), a seasoned musician, discovers Ally (Lady Gaga), a young singer who performs in bars with a golden voice, he instantly falls under her charm. Detecting her potential, Jackson works at getting her on stage in order to launch her into the star system. But the success of the one he loves is way beyond his expectations, going as far as slowly eclipsing him. We are warning you at the outset (but not saying any more): make sure you have hankies available to wipe off your mascara.
An overwhelming Lady Gaga
Don't expect the usual eccentric spectacles of Lady Gaga. Because in this film, hard to recognize Stefani Joanne Germanotta, so touching by her beauty and her delicacy without makeup. By incarnating the character of Ally, a young singer who lacks self-confidence, Lady Gaga never hits a false note and fills the screen with her charisma and inimitable voice.
A wild sound track
Maybe you have already downloaded the lyrics of the film, Shallow, interpreted by Bradley Cooper and Lady Gaga themselves. This song is just a foretaste of the moving and melodious music awaiting you, sung as solo or as duo by the two star actors. This BO is all the more efficient that it is enhanced by super filming during the concerts of Jackson or Ally, as well as the studied costumes and studied choreographies of Stefani Germanotta. Faultless!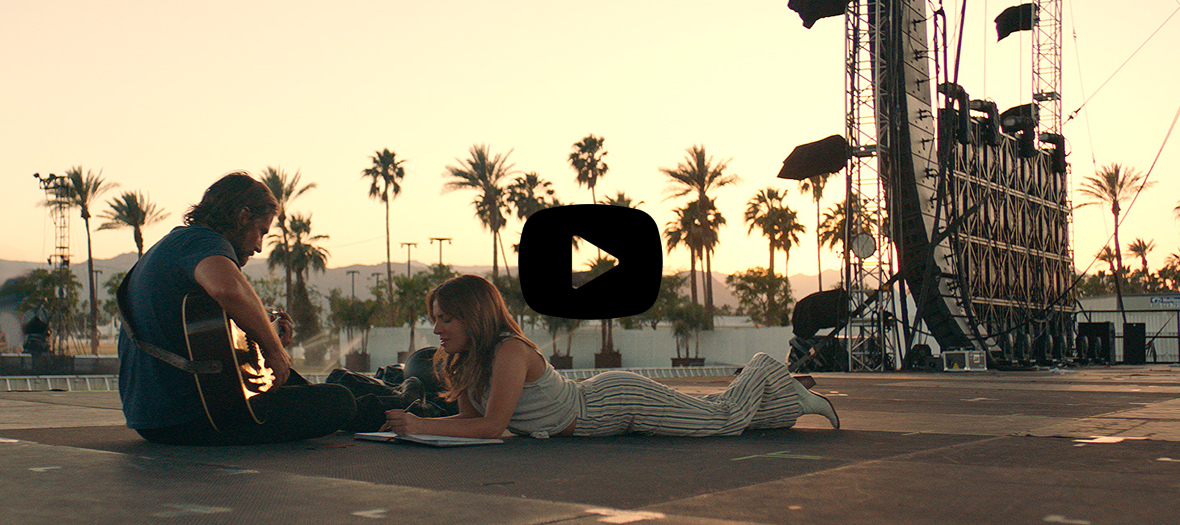 Also discover : Élite : the new spanish Gossip girl