For sure there will be visitors dancing "Gangnam Style" to celebrate the news. On Thursday the 12th of September, the now famous Food market  of Belleville is heading for Korea with fifteen of the best Korean restaurants in Paris gathered for a special evening around specialties from the Land of the Morning Calm. Whip out those chopsticks.
This special edition is right on target with Chuseok, the harvest celebration considered like the local Thanksgiving.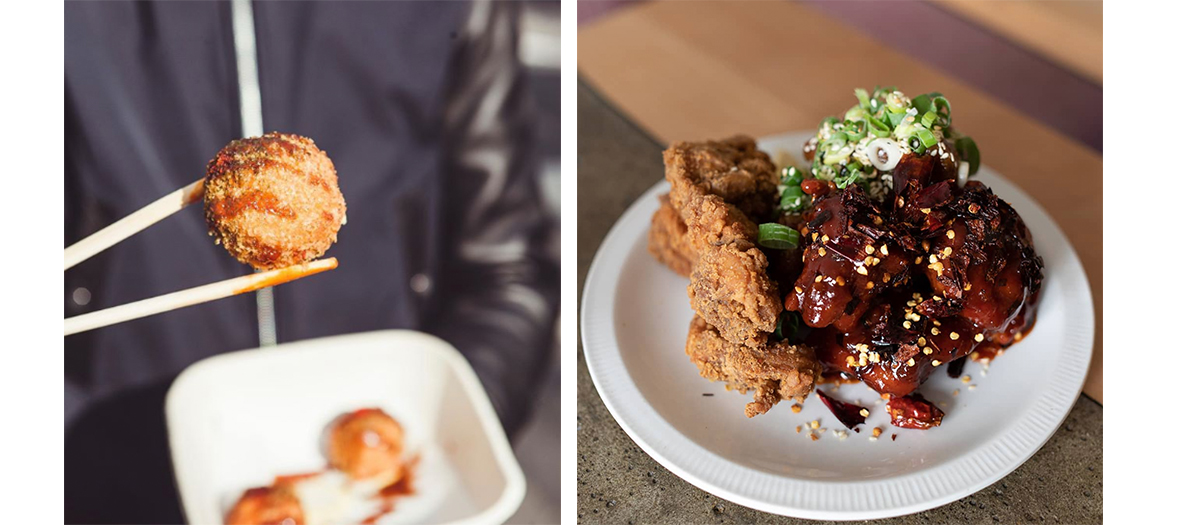 The irresistible fried chicken of Hero, the wild kimchi balls of Seoul Mama, the amazing bibimbaps of Pierre Sang as well as Jules and Shim, small raviolis from Mandoobar, the barbecue of Sobane, the galettes of Bueok, le the mortal sundae of Yido, rice and sesame cakes by Boulangerie Hong…  at less than €10 per portion, quite a feast awaits foodies.
And let's not forget the fine grocery products of In Another Country, so you can go home with a small souvenir under the arm. Let's all sing together now: "Oppa gangnam style, eh sexy lady, ooooh, ahhh".
The Special Korean Food market edition, on Thursday the 12th of September from 6pm to 10:30 on Boulevard de Belleville.
Also check the Korean restaurant On the Bab.