In London, the super trendy restaurant of Korean street-food On the Bab is always full. After Soho or Shoreditch, the Empire of Linda Lee now includes Paris, obviously a skip and a hop from Rue Saint-Anne. And it's already a big buzz.
From local holes-in-the-wall, On the Bab is part of the new K-Food movement that is creating a sensation.
And with reason, this highly glamour' cantina perfect masters the new equation of coolness: a great decor, food-pairing (shared dishes) so you can taste everything… and sip yummy cocktails in a chic atmosphère.
BIBIMBAP & FRIED CHIKEN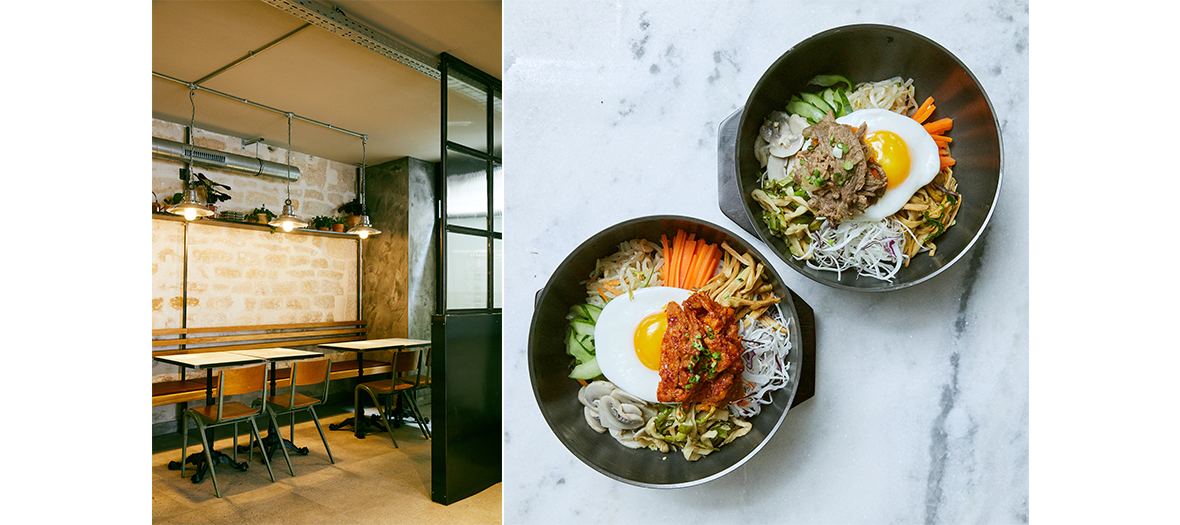 So now just settle in and order by pencilling your order on paper…
In keeping with the name of the restaurant, literal translation of "served with rice": their incredible bibimbap (€13), the "Bab Twigim", Asian arrancini with kimchi and cheese, and a nice choice of Korean barbecues (served on rice), or in mini-rolls stuffed with meats.
Another speciality, Korean-style fried chicken, to be dipped in a garlic mayo or a hot-spicy sauce.
BAO MANIA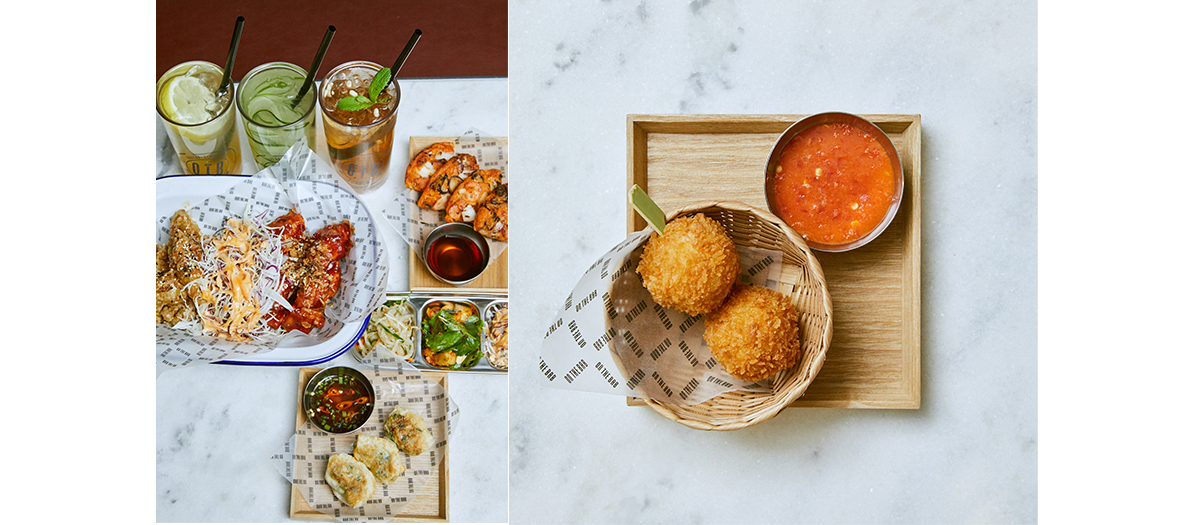 Another speciality, the bao, is the must-eat of the house, served as plump sandwiches, stuffed with Korean BBQ (€14a pair). Just choose yours : bulgogi-style beef, fried mushrooms…
To drink with all these delights: Korean beers, blackberry wine (€5 per glass) a plumb ice tea (€5), alchool-free cocktails such as the Sparkling Ginger, with honey and yuzu (€7) or more bewitching potions with saké such as the Cherry Blossom (€10). In short: avery "Crazy Rich Asians" spirit. Everything we like !
Open Monday to Sunday from noon to 10pm.
Also discover Seoul Mama, the buzzing korean cantina and Crying tiger, the thai bistrot that gives atmosphere to the 6th.