Not easy to be a stylish working girl, especially if you are a lawyer, in the world of finance or a journalist that rushes around all over Paris. So change your routine with furiously trendy outfits—no matter what job you have.
the busy lawyer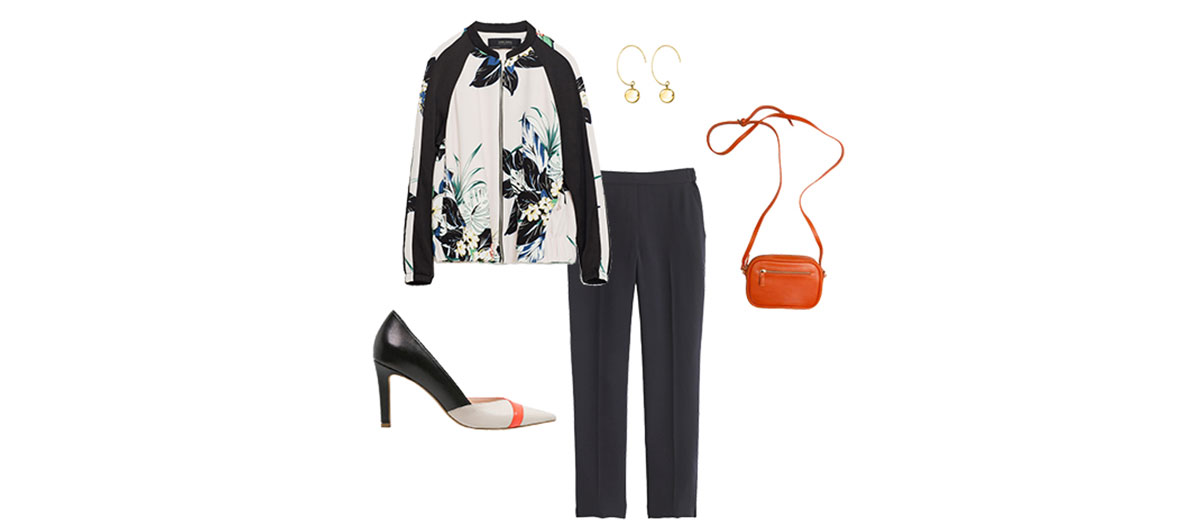 Bomber Blouson with flower print, Zara, 49,95€.
Hoop earring in stainless steel, Agatha, 39€.
Matte crepe pants, J.Crew, 136€.
Faux-leather pumps, Kiomi, 80 €.
Leather shoulder bag, Vagabond, 70€.
the trendy art dealer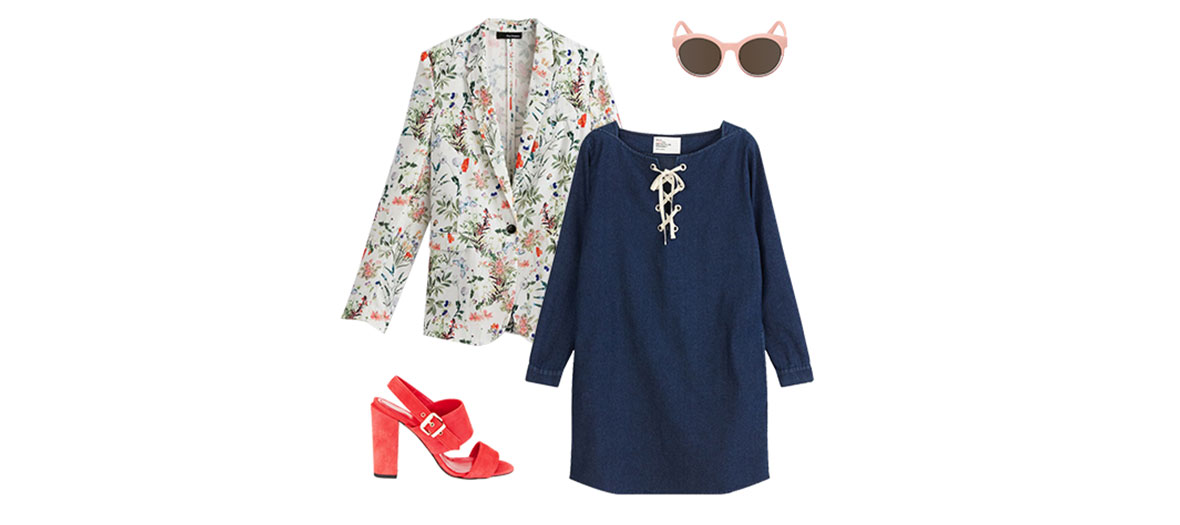 Pink sunglasses, Dior, 335€
Running dress in denim, Leon & Harper at BrandBazar, 125€
Printed fluid jacket, The Kooples, 275€
Suede sandals, Vanessa Bruno, 285€
the glam trader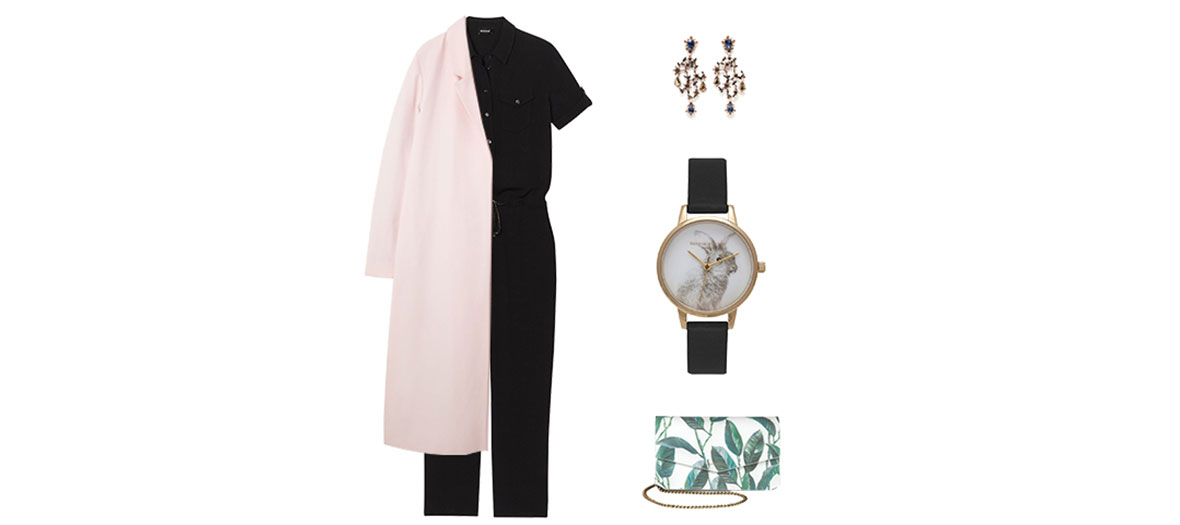 One-piece suit in Moroccan crepe, Kookaï, 139€
Colored earrings, Zara, 12,95€
Long pale pink coat, COS, 175€
Rabbit watch, Olivia Burton, 99€
Pouch with Magnolia print, Tammy & Benjamin, 180€
the fashion editor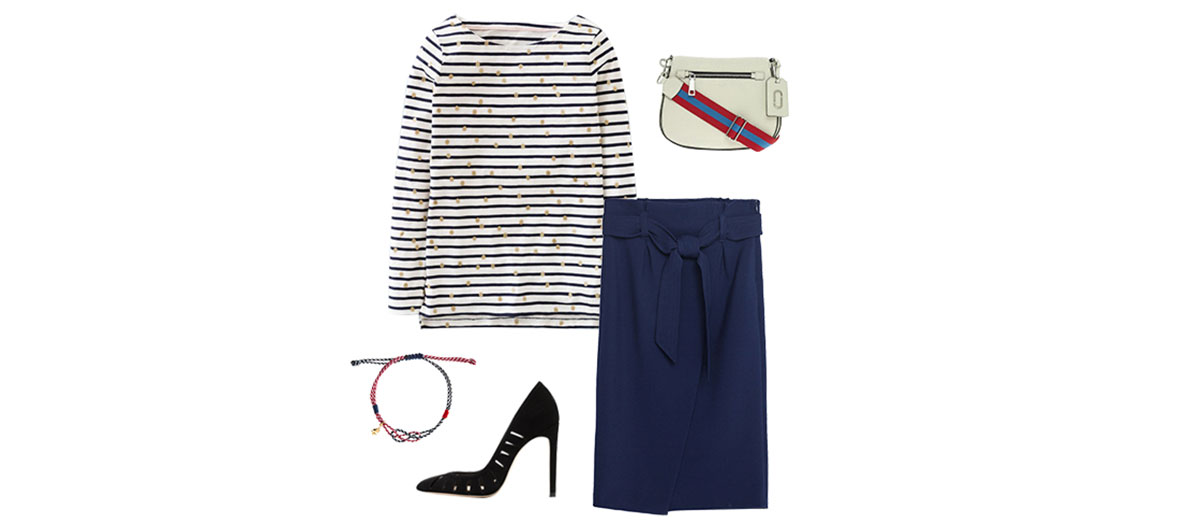 Sailor top with shiny polka dots, Boden, 49,50€
Shoulder bag in off-white leather, Marc Jacobs, 480€
Bracelet with Sailboat Knot, Pink Powder, 30€
Tube skirt with belt, Zara, 49,95€
the PR gal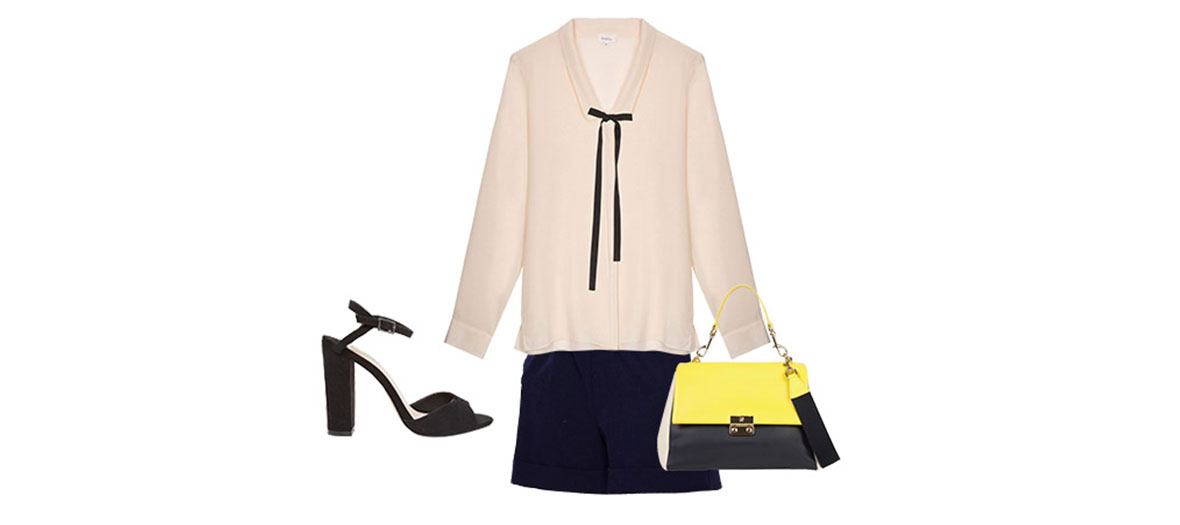 Shorts with puckered waist, Asos, 28,99€
Shirt in crepe de Chine with lavaliere collar, Pablo, 165€
Handbag in two-tone leather, CH Carolina Herrera, 890€
Sandals with square heels in leather, Faith, 63,99€