What is the common point between Italian raviolis, Japanese gyozas and Argentinian empanadas? These delicious far-flung mouthfuls are elaborated on the same principle, a stuffed round dumplings, sealed and cooked. Specifics pinpointed by Enzo Polini, founder of L'Enveloppe. A graduate of EM Lyon and Institut Paul Bocuse, this young Parisian who also worked for Pavillon Ledoyen showcases his original concept in this new cantina imagined like a neo hole-in-the-wall.
Around the world in dumpling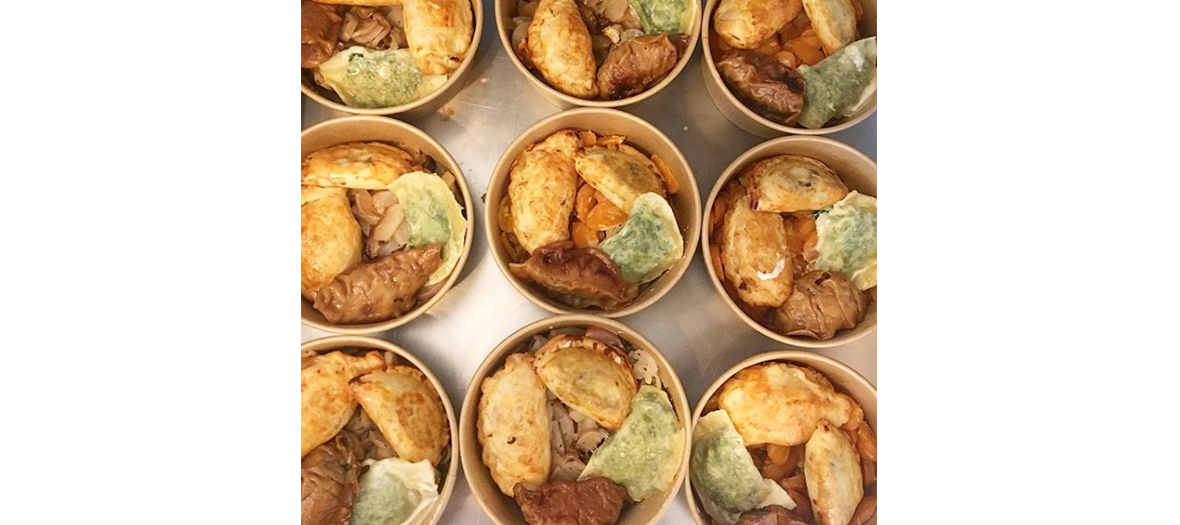 After studying culinary traditions around the globe, Enzo spotted 50 variations around the  dumpling. Each week, four destinations are in the spotlight, in other words for recipes of dumpling envelopes to discover with a formula including a side and a sauce.
For us, a pork gyoza conceived the old-fashioned way, leafy comtoise with a nutmeg béchamel sauce, comté cheese and ham, a midget Italian calzone, and a Turkish gozleme stuffed with spinach, melted feta and grated cheese, mmhm.
The four fantastics are served with a fennel-orange salad or parsley potatoes. And for the fun, these envelopes can be dipped in a whipped sweet and sour sauce or fenugreek, a herbal plant with a real taste of hazelnut.
The worldwide tour continues with a selection of beers: Greek, Corsican, Tahitian.
A zippy lemon tart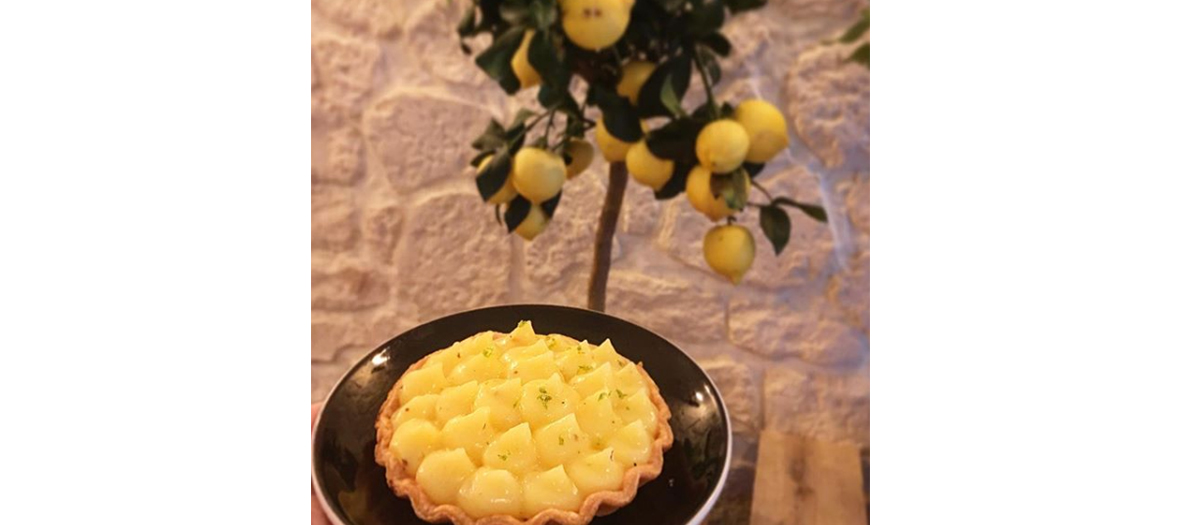 No envelope for dessert, but a terrific lemon tart twisted with Timut berry (€3). Go for it.
Open Monday to Friday for lunch and dinner. Lunch menu at €11.50. In the evening €15
Also check out the best baos in Paris at Petit Bao.