"Ohh, it looks like the cute bao of the Pixar film !", we said totally enthralled at the sight of this adorable ravioli #InRealLife, identical to the one that just won the Oscar for the Best Animated Short Film. As its name indicates, th brand new restaurant Petit Bao on Rue Saint-Denis places the star Chinese dumpling in the spotlight.

Humpty Dumpty baos, sitting on their counters
If the famous milky domes have been reproduced successfully, it's because the " baos masters" were brought back directly from China to produce in front of our very eyes long xiao baos and baozis worthy of the Middle Kingdom.
Behind the counter, the virtuosos garnish the thin wheat dough with stuffing and burning broth, then fold it 18 times. a real spectacle to  admire in this decor, semi laboratory, semi chic cantina, with green and white tiling.
A small reminder for neophytes, the bao generally comes in three shapes:
the

long xiao bao

filled with stuffing and broth, because you pierce it and eat the inside with a spoon

the garnished and closed

baozi

, like the one in the film, that you  bite into

the

gua bao

open as a half-moon and that you wolf down like a burger
Grab your chopsticks!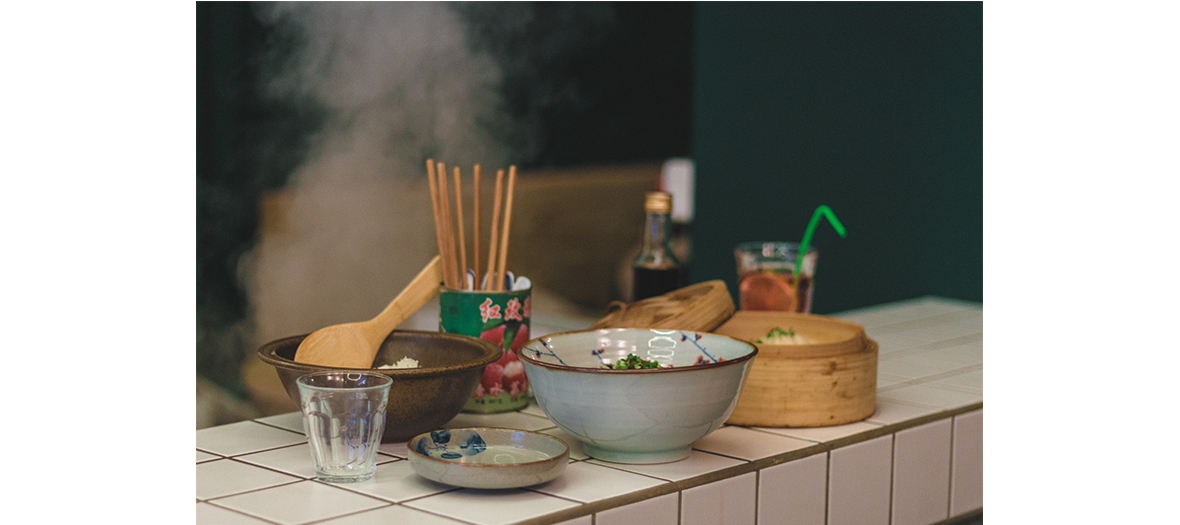 Here, the long xiao bao is presented in a classic version with free range pork (€10 for 5 pieces) surf and turf: pork, shrimp, chives, organic ginger, hot broth (€12 for 5 pièces). Another specialty, the plump baozi made with brioche, pork, chives, organic ginger, (€6 for two pieces). Mmmmhh...
For the rest, specialties come from Shanghai, native city of the owner, Céline Chung: sautéed noodles to share (bok choy, shiitake,soy sprouts, €9) or sweet and sour chicken (chicken filets, peppers,sweet and sour sauce, €13).
To be noted: the exclusive selection of Chinese beers, much more savoury that the basic Tsingtao. Special kudos for Young Master Cha Chaan Teng with salty green lemon, a discovery! (€7,50).
Open every day lunch and dinner.
© Johan Le Roux
© Thavinh


Also discover the best Peking duck in Paris and the new buzzing Korean cantina.